South Carolina
Car Accident
Auto Accident Lawyers Here To Support You

4.8 Average on Google
Car Accident Attorneys in South Carolina
When you get into a car accident, knowing what to do next can feel overwhelming. We're here to help. Contact us for a consultation or to initiate your case. We'll represent your interests and Fight to Win. Talk to us using our live chat or call 888-HAWKLAW.
Key Takeaways
You may need to consult with a South Carolina auto injury lawyer to provide legal advice and a detailed case review of your auto accident.
If you were hit by a distracted driver, truck driver, or intoxicated driver, you may have rights to compensation.
If you have been the victim of a distracted driver, try to gather any evidence about the incident to report to the police during the initial accident report.
Workers' compensation only pays medical bills and a portion of your lost wages. For this reason, exploring workers' comp and an injury claim against the at-fault driver is sometimes worthwhile.
South Carolina personal injury statute of limitations place a three-year time limit on personal injury claims in most circumstances.
Car crashes are a significant cause of property damage, personal injury, and wrongful death. According to the South Carolina Traffic Collision Fact Book 2020 Edition, there is a motor vehicle accident every 4.3 minutes in South Carolina. If you have suffered such an accident, you may feel overwhelmed and unsure how to move forward. A South Carolina car accident lawyer can help. Car accident victims may suffer from harsh consequences such as high medical bills and serious injuries resulting from the accident someone else caused. This can create long-term financial implications, limit health and mobility, and lead to pain and suffering for years to come. You can rely on our South Carolina auto injury lawyers to provide sound legal advice and a detailed case review. We will help you understand your legal options, how to file an injury claim, and how to pursue maximum compensation. Contact us online for a free consultation* with a South Carolina auto accident attorney at our law firm. If you have any car accident questions, visit our car accident FAQ page, or reach out to us now to your lawyers for support and guidance. HawkLaw Fights to Win!
Have you been Injured?
We're Ready to Fight for You
Get Your Case Started Immediately. We'll Be There for You. Anytime. Anywhere.
Why Choose HawkLaw's Car Accident Attorneys
While you hope, we deliver. HawkLaw's team of South Carolina car accident lawyers have earned millions in compensation, including $3 million for one trucking accident*. But we're not just your lawyers; we're here to make sure you're always doing okay and to help you get on track again.
You don't have to fight your case alone. We'll work diligently and to the best of our abilities for you. As a digital-first law firm, you can get your case initiated immediately so we can start fighting for you. Call 888-HAWKLAW today or use our live chat, and we'll get to work right away!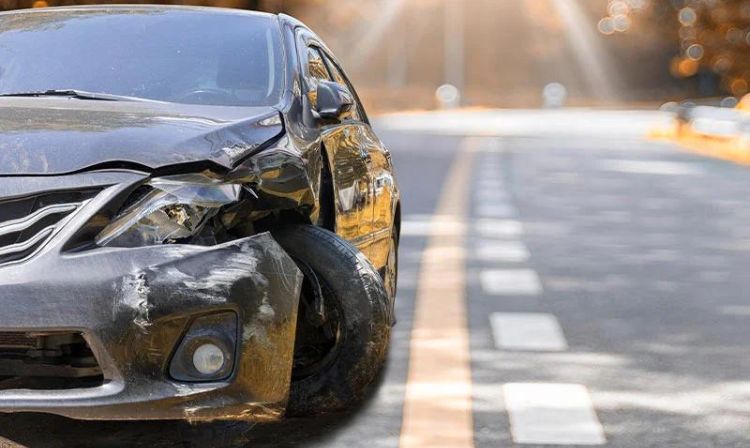 Common Car Accident Injuries
While cars have many safety features that minimize the damage you suffer in an accident, there is still a good chance you suffered a serious injury in your car crash. The seat belt and airbags might lessen the severity of these injuries, but the harm might still be long-term — or even lethal. Here are some of the most common injuries caused by car accidents and the accompanying symptoms.
Mild Concussions
Mild concussions are those that will heal with proper medical care, but they can still be debilitating for quite some time and carry serious symptoms. These include:
Headache
Confusion
Amnesia
Nausea
Dizziness
Ringing in the ears
Loss of balance
Loss of coordination
Loss of consciousness
Spinal Injuries
Spinal injuries can see people losing the ability to control their limbs, paralysis, and even cardiovascular issues. Your spine is how your brain communicates with your body. Some common symptoms of spinal injuries include:
Breathing problems
Muscle weakness
Loss of voluntary muscle movement in the chest, arms, or legs
Loss of bowel and bladder function
Numbness in the chest, arms, or legs
Internal Bleeding
Internal bleeding is often life-threatening. This sort of injury is invisible and insidious. It is also a reason why it is essential to seek medical attention after any car accident. Some symptoms of internal bleeding include:
Dizziness
Severe weakness
Loss of consciousness
Low blood pressure
Acute visual problems
Numbness
Weakness on one side of the body
Severe headache
Whiplash
Whiplash is a soft tissue injury that occurs when your head "whips" forward and then suddenly stops. It often happens with head-on collisions but can happen with side or rear-end accidents. Some symptoms of whiplash include:
Neck pain
Muscle stiffness
Difficulty with neck movement
Headaches
Tenderness or pain in the shoulder
Upper back or arm tightness
Car Accident Injuries By The Numbers
Unfortunately, car accidents resulting in injuries happen often, quite frequently leaving families struggling and individual victims fighting for their life. Consider some of these statistics about South Carolina car accident injuries specifically.
According to the South Carolina Traffic Collision Fact Book 2020 Edition, there are:
One injury accident every 16 minutes
One fatal accident every 9.1 hours
One property damage accident every 6 minutes
One motorcyclist dies every 3.2 days.
One bicyclist dies every 24.4 days.
One pedestrian dies every 1.9 days.
One teen driver involved in an accident every 1.6 hours
One child younger than 8 dies or suffers from serious injuries every 7.2 days.
If you have been injured or lost a loved one to a car accident like this, it is critical to take action now. Whether it was a distracted driver, or a truck accident brought on by a tired operator, you may have rights to compensation. From broken bones to brain injuries or even death, a simple mistake made by careless drivers, poorly maintained vehicles, or reckless driving can create long-term outcomes. A South Carolina car accident lawyer can help you pursue financial compensation for your losses.
Schedule a Free Consultation*
Leading Causes of Car Accidents in South Carolina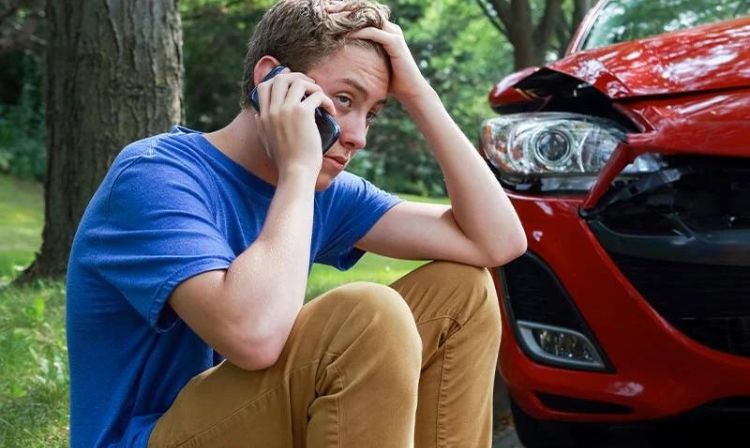 Auto accidents in South Carolina have many causes. They can result in everything from lingering pain and emotional trauma to permanent disfigurement. Causes for the accidents can include bad road conditions, distracted driving, driving under the influence, and more. Let's break down the common causes of car accidents that South Carolina personal injury lawyers regularly see.
Mistakes due to inexperience: When an inexperienced driver gets behind the wheel and fails to act in a safe manner, this can lead to numerous consequences, including accidents. Inexperience is also a factor when road conditions are not safe such as in wet or icy conditions.
Drunk driving: Any time a person gets behind the wheel impaired, which means the brain is unable to focus on the task of driving well enough to operate a vehicle safely, they put others at risk. DUI is often the cause of devastating outcomes.
Distracted driving: This occurs when the person operating the vehicle pays attention to something other than the act of driving. Distraction accounts for many car accidents each year because it limits a person's ability to safely navigate the roadways, often leading to head-on collisions.
Reckless driving: Engaging in reckless behavior while driving puts people at risk. This sort of driver's negligence includes speeding and merging at the wrong time. It may also mean following other drivers too close or veering over the center line. Aggressive driving like this puts many people at risk and is a common cause of accidents.
Poor road conditions: In some situations, driving in poor road conditions can lead to spin-outs and collisions. Even if road conditions are present, drivers need to operate vehicles safely and may still be responsible for the damage they cause.
Equipment failures: It is possible that some car accidents occur as a result of equipment failures, such as tire blowouts. In some cases, this is due to poor maintenance by the owner and operator of the vehicle. Other times, the manufacturer may be to blame.
Let's take a closer look at some of the most common motor vehicle accident causes and their implications.
Drunk Driving Accidents
Drunk driving occurs when a person uses drugs or alcohol prior to operating a vehicle. This may include prescription medications, over-the-counter medications, or illicit drugs. When this occurs, their ability to react fast enough, respond to changing conditions, or drive safely is impaired. That puts you and all other drivers on the road at risk.
Drunk driving is more common than many people believe. The South Carolina Department of Public Safety reports that:
Nearly half of all deadly car wrecks in the state involve impaired motorists.
South Carolina law enforcement officials make nearly 22,000 DUI arrests in one year.
One person dies from a drunk driver-involved accident every 30.8 hours.
How To Know if Drunk Driving Caused Your Accident
You do not always know this right away. When filling out a police report, be sure to document anything you saw before or after the accident that may indicate intoxication. This may include swerving, slow driving, drastic changes in direction, or lack of control. A police investigation may determine if this occurred, but your input may also help determine if this type of accident occurred.
HawkLaw has extensive experience working with victims of drunk driving accidents. We understand just how much these drivers can take from you with the decision to get behind the wheel intoxicated. We are here to help you.
HawkLaw is committed to working closely with you to gather evidence and support your case, helping you to secure the fair compensation owed to you. As a results-focused personal injury legal team, you can depend on our proven record of delivering settlements* resulting from drunk driving.
Distracted Driving Accidents
Did you know that using a cell phone to text and drive is six times more dangerous than drunk driving? A simple text message can end a person's life or create devastating results. Texts can always wait. Texting and driving is illegal in South Carolina, regardless of whether it is urgent.
According to the South Carolina Department of Insurance, on average, there are two auto accidents every hour that involve a distracted motorist in this state. Additionally, in 2020, South Carolina officials reported more than 20,000 collisions involving distracted driving. Distracted driving occurs when a driver engages in an activity that takes their focus off the road or the act of driving. There are many types of distracted driving causes. Here are a few:
Texting: Sending or reading a text message on a cell phone while operating a vehicle is highly dangerous. It often means taking at least one hand off the wheel and looking at the phone. Texting can lead to fatal consequences.
Eating: Those who drive and eat at the same time are unable to focus fully on the road in front of them. Even if they think they can do so, the act involves removing a hand from the wheel and focusing on eating.
Using a phone: Even though a person may think they can talk on the phone while operating the vehicle, doing so can be distracting if they pay attention to dialing a number, answering a call, or getting too involved in the conversation to focus on the roadway.
Grooming: Applying makeup, fixing hair, or other grooming activities are common causes of distracted driving. Often, this occurs when a person is rushed, putting them more at risk for making mistakes behind the wheel.
Navigation systems: While navigation systems are designed today to minimize the amount of distraction a driver has, using this technology during the act of driving can be highly dangerous.
Passengers: Talking to passengers, especially in heated conversations, may cause the driver to make mistakes behind the wheel. Having too many passengers in the vehicle can also be distracting and puts others at risk.
If you have been the victim of a distracted driver, try to gather any evidence about the incident to report to the police during the initial accident report. Be sure to let your attorney know what has occurred as well. Did you see the driver engaging in an activity that caused them to be distracted? That is valuable information in your case. Let your car accident lawyer know what occurred.
What Damages Can You Recover In A Car Accident Claim?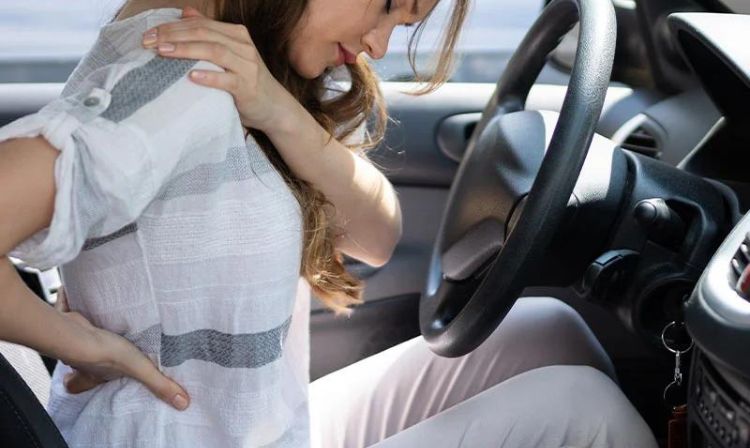 After a car accident, you may be owed compensation if you suffered losses brought on by the negligence of the other driver. This compensation may include more than you think.
You may wonder what type of compensation you can get in a car accident claim or insurance claim. Generally, to qualify for any compensation, you need to have suffered financial loss in some way.
There are two main types of damages available in car accident cases: monetary and non-monetary.
Monetary damages include:
Emergency medical expenses: This may include all medical care you received at the time of the accident, including in the emergency room. Even if you are unsure you need medical attention, get it right after the accident to document what's occurred. Conditions like whiplash may not be present right away, though. You may need additional care in the days following the accident.
Cost of future medical treatment: This may include hospital stays to recover, medications you need to heal, complication-related costs such as from infection or repeat procedures, as well as long-term rehabilitation care.
Loss of income: The time you are out of work due to the medical condition and any time necessary for appearing in court, if necessary, are losses you may be able to claim.
Household expenses: If you have to make changes to your home due to the incident, such as adding medical equipment to accommodate a wheelchair or needing to hire help during your recovery, you may be able to get compensation for those losses.
Canceled trips: Did you have to miss a trip because of the accident? Perhaps you had plans for the upcoming events in your life that you cannot make any longer.
Non-monetary damages include:
Mental anguish: Many people suffer emotional distress at the time of the accident. You may have trauma from what occurred. That can impact your health and your quality of life.
Pain and suffering: In some situations, the pain resulting directly from the accident may not improve in the long term. It may be quite intense even at the time of the accident.
Loss of companionship: If your loved one died as a result of an accident, you may have lost years with them due to someone else's mistake.
If the at-fault driver has a liability insurance policy, the driver's insurance company is likely to pay these damages in an award or settlement.
HawkLaw will work closely with you to document any losses you have shared. Our goal is to help you receive the compensation owed to you no matter what your losses are.
If you are not sure about claims, that is okay. We are here to help you. Do not speak to the insurance company without your personal injury attorney by your side. When Is There "Shared Fault" In a Car Accident Case? South Carolina's car accident laws allow for "comparative negligence" in personal injury claims. This means that if you file a claim against someone, he or she may argue that you are partially to blame for the accident.
During a civil trial, the jury may issue a verdict stating you are 30% responsible for the accident. In this instance, your damages will be reduced to 70%.
It is common for adjusters from car insurance companies to raise the possibility of comparative negligence so they do not have to pay the full amount of damages. One thing you should never do is apologize or accept blame for anything, not at the scene or at any time during the claims process. The auto insurance company will look for reasons to deny your claim, and apologies are just what they seek. Our team is here to help you avoid these kinds of claims process mistakes.
It is our job at HawkLaw to work to preserve your right to fair compensation. To do that, we will collaborate with you to gather evidence for your case. We also will work closely with the insurance company on your behalf so there is less risk that you will say something that endangers your case. Insurance adjusters are known for using social media posts and statements you make against you, even if you are a victim.
Be Wary of Insurance Adjusters After a South Carolina Car Accident
Auto insurance adjusters are not your friends. They look out for their best interests, not yours. They are for-profit companies that do not make money by paying the total and fair compensation you deserve. They can use many tactics to this end, including trying to shift blame onto you or attempting to bully you into signing off on a low offer.
Never sign anything, and never hand over any records or information before you speak to an attorney. This includes medical records that the insurance company claims they need to pay out your claim.
At HawkLaw, we value the attorney-client relationships we build with everyone we represent and have earned hundreds of positive client testimonials. We offer the legal representation you need to fight back against insurance company non-payment tactics and hold the negligent driver responsible for your injuries.
Best of all, we work on a contingency fee, which means we may offer free consultations, and if we do not win your case, you may not owe us a dime in attorney's fees.* Check out our disclaimer below, then call our law office at 1-888-HAWKLAW or use our online contact form to ask about a free case evaluation today.*
Can I Receive Workers' Compensation If I Was Involved in a Car Accident?
Your eligibility for workers' compensation after a car accident depends on whether the car accident happened while performing the duties of your employment or if it occurred outside this scope. These situations can be complex because if you were in the scope of your normal work duties, but someone else was responsible for the car accident, you may be able to receive workers' compensation and still file a personal injury claim.
In South Carolina, you usually cannot sue your employer if you accept workers' compensation, and it is assumed you will accept workers' comp just by working somewhere that offers it. If your boss shows gross negligence, the situation may change. However, for the most part, you waive the right to sue your employer by accepting workers' comp.
Workers' compensation does not pay for things like pain and suffering, loss of comfort, loss of consortium, and the like. It only pays medical bills and a portion of your lost wages. For this reason, it is sometimes worthwhile to explore both workers' comp and an injury claim against the negligent driver.
If you think you may have both a workers' comp claim and a personal injury case, the South Carolina injury attorneys at HawkLaw are here to help. Get in touch with us at 1-888-HAWKLAW or use our online contact form for a free case review.*
What Is The Statute Of Limitations For Car Accidents in South Carolina?
South Carolina personal injury laws place a three-year time limit on personal injury claims in most circumstances. Whether you are seeking compensation for vehicle damage, personal injury, or the wrongful death of a loved one, the law provides you with a timeframe of three years to ask the state court for a civil case.
The three-year clock starts running on the date the accident occurs or the date of the death in the instance of a wrongful death claim.
What does this mean in your case? First, do not be overly concerned with the statute of limitations. Your best bet is to seek immediate help with your case as soon as the accident occurs (after you receive medical care). Allow our attorneys to handle the process every step of the way after that.
Second, know that our goal is to help you get a settlement sooner. That means gathering evidence and working with you to file your claim as quickly as possible. This helps protect your right to compensation. Even if you think the statute of limitations has lapsed, reach out to us to learn what options we may be able to offer.
Have You Been Involved In a Serious Accident?
Talk to an experienced car accident attorney as soon as possible to see how we might be able to help with your case. We serve all of South Carolina, including Greenville, Columbia, Charleston, and Spartanburg. You deserve a personal injury attorney to guide you through this legal process. Contact HawkLaw's auto accident lawyers for a free case evaluation.*
Frequently Asked Questions
---