South Carolina
Factory Accident
HawkLaw Fights to Get You the Money You Deserve!

4.8 Average on Google
Factory Accident Lawyers in South Carolina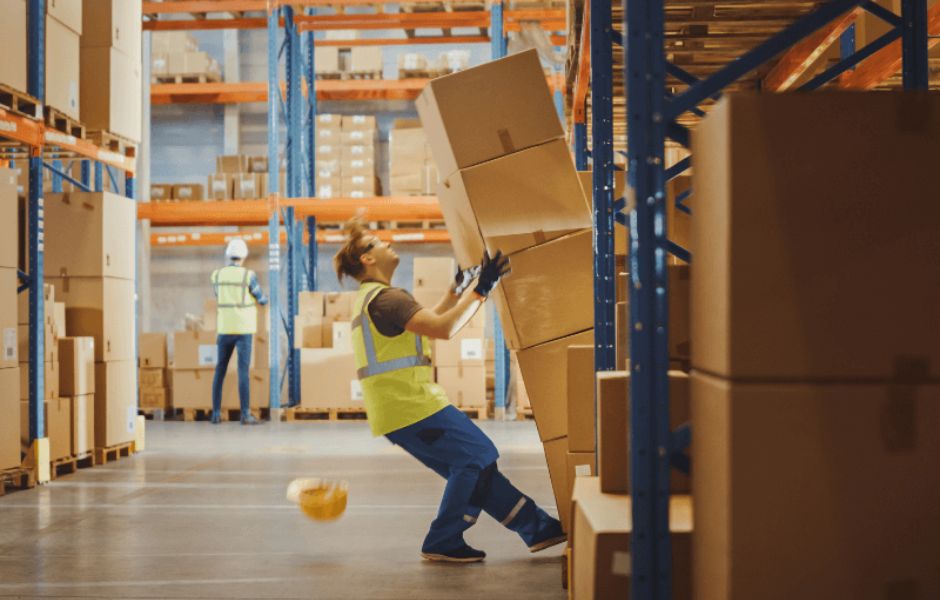 Factory accidents can be painful and traumatic, and you deserve compensation when injured at work. If you are having trouble securing compensation, contact a South Carolina factory injury lawyer for help.
Many people in South Carolina's workforce are employed by factories. For many, factories provide a stable income that can help them support their families. Unfortunately, this work also exposes these workers to dangerous machinery that might leave them seriously injured.
If you're an injured factory worker, contact a South Carolina factory accident lawyer at HawkLaw, P.A. for help. Our attorneys can help you determine how to handle your case and get the compensation you need to cover your expenses.
Workers' Comp or Personal Injury?
When you are injured in a factory accident, one of your first steps after seeking medical care should be determining how you will fight for compensation. While most factory workers should be eligible for workers' compensation benefits, the following situations might require a personal injury claim:
Your employer intentionally endangered you.
You were injured by a defective product or piece of equipment.
A third party other than your employer caused your factory injury.
In these cases, you might be able to file a personal injury claim in civil court. However, if you believe you might need to file an injury suit, you can still call a factory accident lawyer in South Carolina. An experienced attorney can help you determine your case type and the next steps you will need to take.
Common Workplace Accident Injuries at Factories in South Carolina
If you are injured in the workplace, you may be able to receive workers' compensation. These are some of the more common injuries sustained from working in a factory.
Sensory Loss
Loud noises, bright lights, and even getting splashed by extremely hot or caustic chemicals at work can rob you of your senses, including your sight, hearing, or smell. If this happens to you, you deserve compensation for the disability created by that sensory loss, including medical bills, lost income, and disability compensation. A South Carolina workers' compensation attorney from HawkLaw can help you pursue the benefits you deserve.
Broken Bones
Broken bones can range from mild hairline fractures to clean breaks to compound fractures. The worse the break, the longer it can take to heal, and compound fractures can leave the accident victim with lifelong disabilities that require ongoing medical treatment. When workers' compensation insurance fails to pay, a workers' comp personal injury attorney may be able to help you fight for the benefits you need.
Soft Tissue Injuries
Soft tissue injuries cover just about everything that is not a bone. Sprains, strains, bruises, contusions, cuts, muscle tears, and other common injuries to your muscles, tendons, and organs can cause you long-term difficulties. Brain injuries can be some of the worst injuries you can suffer and can change your entire life overnight, with medical bills that go on for years. Our workers' compensation law firm has years of experience representing South Carolina factory workers with these types of injuries.
Back and Spine Injuries
Back and spine injuries are some of the most serious outcomes of work-related accidents. Workers with these injuries may encounter lifelong medical expenses and conditions that permanently alter their capabilities. Because your spine carries every signal from your brain to your body, a spinal cord injury could cause you to lose function in one or more limbs, become paralyzed, lose control of your senses, or suffer problems with your cardiovascular system.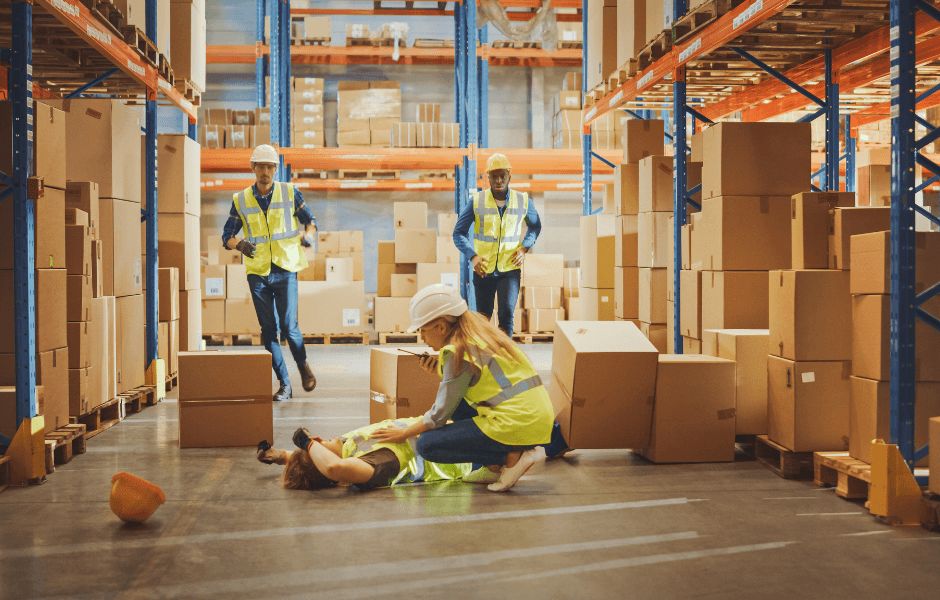 Types of Accidents That Occur in Factories
Working in a factory involves many hazards that could injure an employee. Here is a list of the more common accidents in factory environments.
Hit by a Falling Object
Whether it involves tools, unsecured equipment, dropped items, or even a lunch box carelessly kicked from a catwalk, getting hit by a falling object can be dangerous and even deadly. Many factories require protective headgear to defend against these incidents. However, if the object is heavy or falling fast enough, you can still suffer a brain injury, broken bones, spinal injury, or other debilitating damage.
Falling From a Ladder or Other Height
Falling is among the most common workplace injuries. A fall can be fatal if a ladder is not properly secured, a catwalk or scaffolding is slippery, or a handrail or guide rail is loose or not present. The Occupational Safety and Health Administration (OSHA) has strict guidelines in place to protect workers from these hazards, but accidents still happen all the time.
Hurt by Heavy Machinery
Heavy machinery and equipment are part and parcel of working in a factory. When machinery malfunctions, a worker lacks proper training, the right personal protective equipment (PPE) is unavailable, or someone's attention simply slips, serious injury can occur. Injury victims can suffer amputation of limbs, crushed limbs, broken bones, serious cuts, and even death.
Electrocution
Electrocution is always a risk when working with powered equipment. If moisture is near the electrical components, if something causes electricity to arc from one point to another, or if a simple frayed wire goes unnoticed, tragic events can occur. Electrocution can cause brain damage, paralysis, severe burns, and death.
Illness From Toxic Chemicals
Workplace illnesses are a real danger, and many employees do not notice they are sick for a long time. Exposure to toxic chemicals and substances regularly occurs on job sites, from acids to carbon monoxide fumes, asbestos, forever chemicals, and more. In some cases, workplace illnesses can take years to present symptoms, and in these cases, it is essential to seek help from a workers' compensation personal injury attorney.
Explosions
Explosions can occur in the worst, most tragic of circumstances. They can result from flammable chemicals getting too close to electrical components or catastrophic equipment failure. When major explosions occur, people can die. If you have lost a loved one to a workplace explosion, you may be able to collect compensation for their wrongful death with help from the personal injury lawyers at our law firm.
Manufacturing and government occupations tend to see more workers' comp cases filed than other types of private-sector jobs. At HawkLaw, we have experience in dealing with various South Carolina workplace injuries and fighting for the rights of injured workers.
Were you hurt on the job? Call the attorneys at HawkLaw for a free consultation.*
Have you been Injured?
We're Ready to Fight for You
Get Your Case Started Immediately. We'll Be There for You. Anytime. Anywhere.
Challenges a Factory Worker Faces When Filing a Workers' Compensation Claim
The first and biggest hurdle many injured workers face in factory worksites is not knowing to whom to report their injury. This can be more complicated when a worker is employed through a staffing agency. They may work daily with direct employees of the plant/company, but the appropriate person to report an injury to is their supervisor within the staffing company.
This issue can compound when dealing with third-shift or swing-shift employees who may not have much contact with the staffing agency or the human resources department at the staffing agency or the physical plant location. If the employee has direct contact with a supervisor to notify of the injury, the supervisor can give direction on its reporting and treatment. It is best to contact that supervisor in writing via text or email. Keep a copy of that communication for your files.
Fair Compensation For a South Carolina Factory Accident
If you are filing for workers' compensation benefits, you must file as soon as possible to get your lost wages. However, the process should not be lengthy. When you are injured, you should first notify your employers of the injury, which starts the workers' compensation process. They will then inform the insurance company that you have been injured.
From there, the insurance adjusters will investigate whether you were injured and how much compensation you should receive. Once they have examined your case, you should receive a letter approving or denying your claim.
If you are approved, your claim is finished. You will not need to take further steps to get your compensation. However, if your claim is denied, you still have a chance to get your workers' compensation benefits. You will need to appeal your claim by scheduling a hearing. There, your South Carolina attorney can fight for your work comp benefits.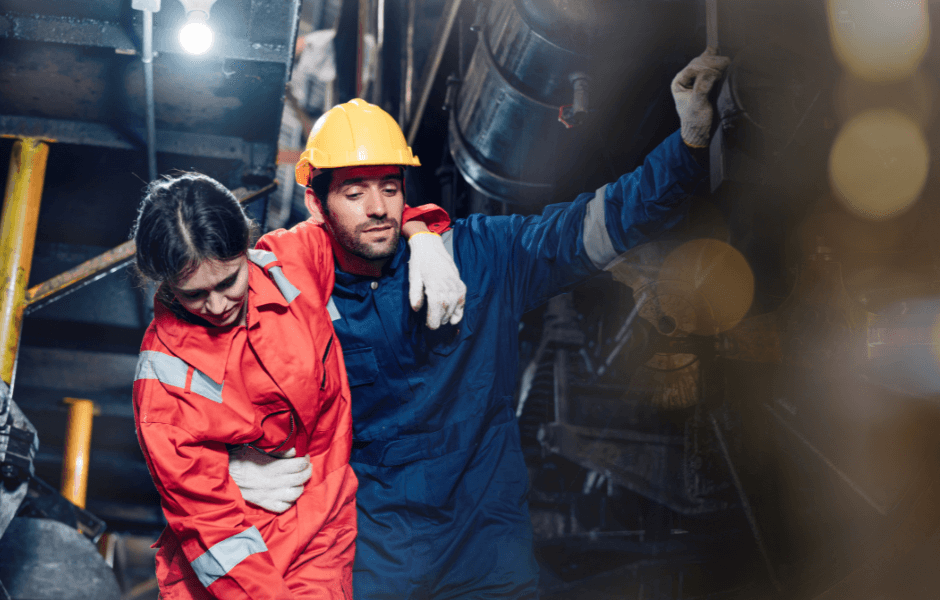 Workers' Compensation Benefits For Injured South Carolina Factory Workers
If you receive workers' compensation, here are some benefits you may be eligible to receive. Please note that pain and suffering are not part of workers' compensation claims, unlike personal injury claims tied to product liability or auto accidents.
Medical Expenses
Workers' compensation should cover all your medical bills and medical expenses. This includes doctor's office visits, medication, diagnostics, surgical procedures, medical devices, corrective procedures, physical therapy, and even transportation to your appointments.
Lost Wages
If you cannot continue to work, you may be eligible to collect a portion of your lost wages to help you make ends meet. South Carolina regularly recalculates the cap on those benefits, and you will receive the most recent allowable amount under state law. Your injury lawyer from HawkLaw can help you understand how this works.
Disability Benefits
Disability benefits are calculated based on the degree and duration of your disability, categorized as temporary partial, permanent partial, temporary total, or permanent total disability. These benefits help you make ends meet as long as you cannot work. They also may be capped after a certain period. Your attorney can help you apply for disability benefits if needed.
Talk To A South Carolina Factory Accident Attorney
Factory accidents can result in a long, difficult recovery process. Not only are you injured and struggling to recover fair compensation, but you may also be unsure how to handle the type of case you receive. Fortunately, a dedicated lawyer from HawkLaw can help.
If you need help getting your potential compensation, our attorneys can review your claim and help you determine the best way forward.
Industrial Accidents Happen, but Benefits Don't Always Follow
If you have been in a South Carolina workplace accident, our workers' compensation attorneys may be able to help. We have years of experience dealing with everything from slip-and-fall injuries to car accidents and truck accidents on the worksite or while driving a company vehicle to appointments with clients.
We have represented injured workers across South Carolina, from Summerville to North Charleston, Greenville, Myrtle Beach, Columbia, and beyond. We can be the ally you need in your fight for benefits. Contact the law offices of HawkLaw at 888-HAWKLAW or through our online form for a free case evaluation* today. HawkLaw Fights to Win!
---