South Carolina
Nursing Home Abuse
HawkLaw Fights to Get You the Money You Deserve!

4.8 Average on Google
Nursing Home Abuse Lawyers in South Carolina
In 2017, a study of elder abuse conducted by the World Health Organization (WHO) found that over 64 percent of long-term care and nursing home staff admitted to committing elder abuse in the last year. This is a horrific thought. When you commit your elder parent or senior loved one to a nursing home or long-term care facility, you trust that their needs will be met, that they will be protected, and that they will be physically cared for rather than neglected or abused.
If you cannot give your loved ones the full support they need at home, a nursing home facility may still be the best option for you and your family. In circumstances where the staff neglects or actively harms your elderly loved one while they are in the nursing staff's care, however, it is a devastating circumstance that turns your whole family's world upside down and can even be deadly for your family member.
Unfortunately, nursing home abuse cases can be complicated. That is why seeking help from a South Carolina nursing home abuse lawyer is so important. Your loved one needs all the help they can get recovering from the abuse, and they deserve full justice for the suffering they have endured.
Nursing home residents deserve respect and care, not abuse and neglect. At HawkLaw, we are here to provide legal advice, help build your case, and help you and your family begin the recovery process.
Have you been Injured?
We're Ready to Fight for You
Get Your Case Started Immediately. We'll Be There for You. Anytime. Anywhere.
Rights of Nursing Home Patients in South Carolina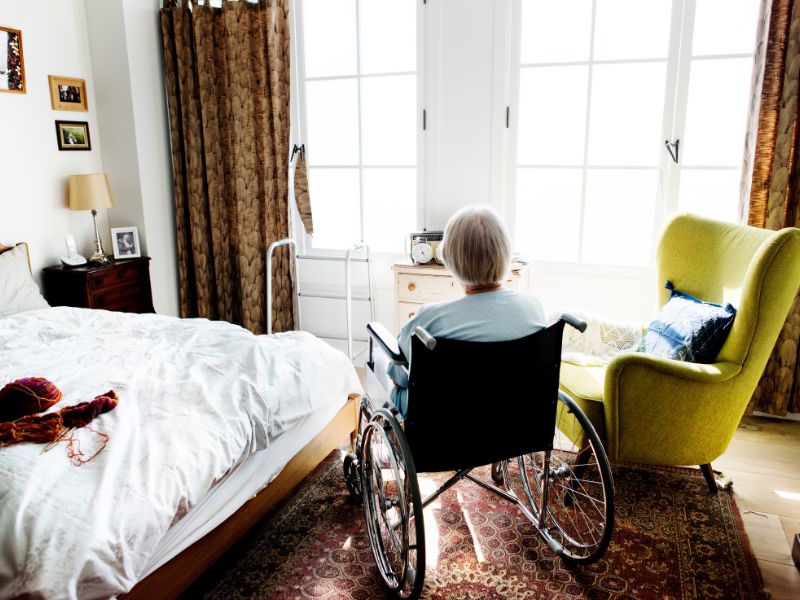 Between the Federal Nursing Home Reform Act of 1987 and South Carolina's Bill of Rights for residents of long-term care facilities, you are legally entitled to certain rights, whether at a nursing home, an assisted living facility, or any other form of long-term care residency. These rights include:
The right to choose your physician
The right to be fully informed about changes in your care and treatment
The right to privacy during treatment and personal care
The right to send and receive mail with freedom and privacy
The right to associate privately with people of your choice
The right to participate in social, religious, and community group activities
The right to be treated without discrimination
This is not a complete list of the rights afforded to nursing home residents, but it gives an idea of the duties a nursing home has to maintain for the dignity of its residents. As caregivers, staff members at nursing homes have a responsibility to treat residents properly and a legal and ethical obligation to protect them from physical abuse, physical injuries, mistreatment, and nursing home negligence and neglect.
Types of Nursing Home Abuse and Neglect
Are you worried that your loved one is suffering at the hands of their nursing home's staff? You should know the types of abuse that can happen in nursing homes and how to spot the signs of abuse in your loved ones.
Physical Abuse
Physical abuse can take many forms, but it often results in some sort of personal injury. It can involve slapping, hitting, kicking, or any other form of hurting a patient physically. It can also include giving patients too much medication or not medicating them enough. Examples of over and under-medicating include withholding medication as a punishment for bad behavior or over-sedating patients to keep them calm.
Emotional Abuse
Staff members at long-term care facilities are under a great deal of pressure, but this does not excuse them for emotionally mistreating patients. When staff habitually insult, intimidate, threaten, humiliate, or isolate patients from other people, this may constitute emotional abuse.
Financial Abuse
Financial abuse and financial exploitation are shockingly common among senior caregivers. Financial abuse involves the illegal use or theft of the elder's property or funds. Staff members may forge signatures, steal possessions, or engage in identity theft, such as opening new accounts in the patient's name. In some cases, they coerce patients into signing documents against their will or abuse their rights of conservatorship, power of attorney, or guardianship.
Sexual Abuse
Sexual abuse is one of the most nightmarish forms of elder abuse, and it all too often goes under-noticed and underreported. No one wants to think about this form of abuse, but it can include unwanted touching, forced nudity, and rape. Sexual abuse can also include sexually explicit photos, audio, or video taken without consent. This can consist of videos of patients being cared for while not fully clothed, such as when dressing or bathing.
It is also worth noting that sexual abuse does not always originate with staff. It can be perpetrated by other patients at the facility as well. Even in such cases, the facility is responsible for protecting patients from abuse and exploitation, so the staff may still be held accountable.
Neglect
Neglect cases are absolutely a form of abuse. Nursing home negligence occurs when a nursing home fails to provide proper patient care. Even when no malicious intent is present, this is still a form of abuse. It can involve failure to keep patients hydrated and well-fed, resulting in unexplained or dangerous weight loss.
Neglect can also involve failing to maintain a patient's personal hygiene, provide clean clothing or bathing, change soiled bedding, administer medicine, or treat illness or injury. Failure to reposition patients frequently can result in pressure ulcers called bedsores. These are just a few types of neglect staff members can inflict upon nursing home patients.
If you notice any signs of nursing home abuse, you should immediately seek help from one of the qualified, highly-experienced South Carolina nursing home abuse and neglect attorneys at HawkLaw. Our law firm has represented many clients needing help due to the harm they have suffered at the hands of neglectful or abusive nursing home staff. Call us at 888-HAWKLAW or complete our easy online contact form to schedule a free case evaluation* today.
Signs the Nursing Home is Abusing or Neglecting Your Loved One
There can be many signs that your loved one is the victim of nursing home abuse. Sadly, many can be so subtle as to go unnoticed. Always keep your eyes open for potential abuse from care providers, whether the signs come from physical symptoms or simple personality changes. Here are a few of the most common signs to watch for.
Complaints
If your loved one complains about mistreatment by staff or low standards of care, you should listen to them and hear what they say. You may want to gather further information on your own, but pay close attention if your loved one makes specific complaints about their care. Never dismiss them as your loved one simply needing to adjust to their new surroundings. While that may be the case, it also may not, and it is always better to be safe than sorry.
Bedsores
Bedsores, also called pressure sores, pressure ulcers, and decubitus ulcers, happen when a patient spends too long lying in a single position without shifting. These sores can be excruciating and prone to dangerous infection. They are also easy to prevent by simply ensuring that a bedridden patient shifts position regularly. If your loved one manifests bedsores, particularly in an advanced stage, contacting a knowledgeable South Carolina nursing home abuse law firm is vital to protect your loved one.
Poor Hygiene or Soiled Clothing
If your loved one is always dirty and their clothes or bedding are not washed, this is a major red flag for abuse by neglect. You may be able to pursue a lawsuit against the facility for failing to provide proper hygiene for your elder loved one.
Rotting Food
Poor-quality food is a common complaint among residents of long-term care facilities. In fact, in 2018, 33 percent of U.S. nursing homes received citations for violating federal regulations regarding the safe storage, preparation, and serving of food. Proper nutrition is essential, especially in the senior years, and consistently poor-quality food can cause health problems and even dangerous illnesses.
Behavioral Changes
Have you noticed your loved one experiencing drastic shifts in mood and behavior? Are they quiet and withdrawn, depressed, constantly fatigued, more aggressive and angrier, or fearful, or do they seem desperate to escape their situation? If so, their mood shifts could indicate abuse at the facility.
Staff Denying Access
Do the staff always seem to have some excuse why you cannot see your loved one? Do they refuse to leave you alone and unsupervised with your elder parent? If so, this could be a sign they are attempting to hide abuse. Emotional abuse can include isolating patients from their friends and family to rob them of their support system. The refusal of unsupervised visits can also be an attempt to prevent your loved one from reporting the abuse.
Fear of Staff
Have you noticed that your loved one appears skittish or reticent around the staff? Do they seem unwilling to speak freely to you around the staff, or do they actively express fear of the staff? If this is the case, they may be the victim of abuse.
Missing Belongings
Have you noticed, or has your loved one reported, items gone missing? These could be meaningful family keepsakes, heirlooms, jewelry, money, or possessions. If this is the case, someone could be stealing from your loved one, and you may have a case for an abuse lawsuit. Keep a careful record of any missing valuables or possessions.
Financial Inconsistencies
Has your loved one had money disappear from their accounts? Have you discovered fraudulent charges for medical procedures that never happened? Have you seen charges for completely unnecessary medical services? If so, your loved one may be the victim of financial abuse.
Unexplained Injuries*
Have you noticed unexplained cuts, bruises, broken bones, sprains, or other injuries? Does your loved one seem to be having frequent "accidents," such as falls, which can be dangerous for seniors? Undertrained or negligent staff may have dropped them while transitioning them from their bed to a chair. They may also be the victims of unfair, uncalled-for corporal punishment or beating at the hands of the staff.
Drastic Weight Loss or Weight Gain
Any sudden and drastic weight changes could mean your loved one is getting improper nutrition. The staff may be giving them low-quality food, allowing them to gorge on junk food, or not feeding them enough. Alternatively, your loved one may be overeating or refusing to eat as a symptom of other forms of abuse. The development of eating disorders can result from abusive patterns.
Dehydration or Malnutrition
Dehydration and malnutrition go hand in hand with weight changes as abuse symptoms. These two conditions are strong indications that your senior loved one is not receiving the proper level of care from the nursing home staff.
Oversedation
Have you noticed that your loved one is constantly groggy, slow-witted, sleepy, or fatigued? Do they have trouble focusing or answering simple questions? If so, this could be a sign that they are overmedicated or unnecessarily sedated. This can constitute not only abuse but also medical malpractice on the part of the facility.
Wrongful Death
In the worst circumstances, neglect and abuse can lead to a loved one's death. If your senior parent or loved one dies due to nursing home negligence or abuse, this constitutes wrongful death. In such circumstances, the surviving family members may be able to file a wrongful death claim against the abusive staff and the facility to recover financial damages for your loss.
What to Do if You Suspect Abuse or Neglect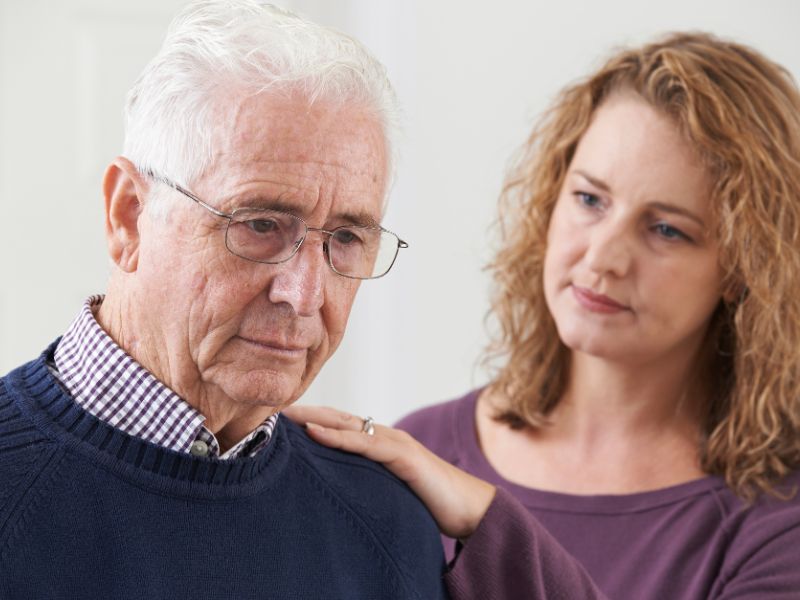 It is vital that you take the correct steps to protect your loved one if you think they are the victim of abuse. The first step is to remove them from the source of the potential abuse. Get them out of the facility right away. Next, gather evidence, including photos, written records of any incidents, and medical reports about their injuries that can all help to build your case.
Contact experienced personal injury lawyers whose service areas include nursing home abuse. They can advise you and determine whether you have a case. They can then guide you on your next steps. The nursing home industry has very high turnover. If you delay hiring a lawyer, you risk the possibility of witnesses disappearing or evidence being altered. These cases also are very time and resource intensive, so the quicker we can get a positive result in the case, the sooner the client and their family can move on with their life and the grieving process.
Next, file a complaint with the South Carolina Long-Term Care Ombudsman Program, or LTCOP. This state program advocates for vulnerable communities in long-term care facilities. They also investigate claims of neglect and abuse.
Finally, file a complaint with the South Carolina Department of Adult Protective Services (APS). If they can confirm the validity of the complaint, they may be able to provide temporary assistance.
Who is Liable for Nursing Home Neglect in South Carolina?
Several parties may be held liable for abuse or neglect in a nursing home, depending on the circumstances of the case. These include, but may not be limited to:
Health care providers
Nursing home staff
The nursing home facility itself
Caregivers and their employees
Landlords
Other residents
To determine who may be liable in your case, contact a South Carolina nursing home abuse lawyer. They can help you determine who is liable in your case and which parties to pursue for damages.
Statute of Limitations for Nursing Home Abuse
In South Carolina, the statute of limitations for nursing home abuse and neglect cases varies. Most cases fall under personal injury, meaning the statute of limitations is three years from the date of the injury to file a lawsuit or three years from the date of death in the case of wrongful death.
The case may fall under medical malpractice if the abuse or neglect came from a medical provider, such as a doctor, nurse, or hospital. The statute of limitations on medical malpractice to file a suit in South Carolina is three years from the date of the malpractice or the discovery of the malpractice.
Compensation for South Carolina Families
Once your loved one is out of their dangerous situation, you can focus on getting them the compensation they deserve. Residents and their families can make similar claims as in other tort, survival, and wrongful death cases, including medical expenses, pain and suffering, mental distress, and other non-economic damages. Residents and their families also can allege punitive damages. It is important for residents and their families to hire experienced nursing home attorneys with specialized knowledge in all applicable federal and state regulations so that no stone is left unturned.
Typically, the major difference between these damages is whether they financially impact the victim. For example, your loved one may have suffered serious injuries, like broken bones, that will require medical care. Those hospital bills are economic damages. However, the intangible emotional damage they've suffered because of the staff is considered non-economic damages, and you may need a lawyer to help you calculate those damages.
How Can a South Carolina Nursing Home Abuse Attorney Help?
Calling a nursing home abuse attorney can be vital in pursuing your case for compensation. They can help you to investigate the case, gather evidence, and determine liability. An attorney can advise you on how to pursue damages, manage communications with the defendants, and negotiate a settlement. If the case goes to court, they can represent your case in trial.
They Cared For You. Now You Care For Them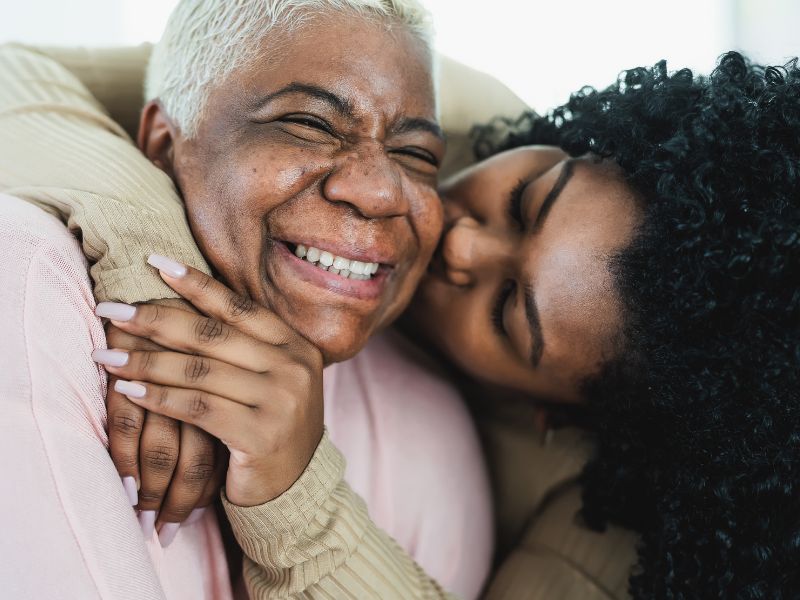 At HawkLaw, we have spent years protecting people* across South Carolina, from Charleston to Columbia, Greenville, Myrtle Beach, and beyond. We care about our clients like they were a member of our own family. When we fight for you and your senior loved one, we fight to win.
Putting a loved one in a nursing home is already a difficult decision, and finding out that they've suffered because of it can be devastating. Fortunately, you'll have a chance to help them fight back for their compensation and justice.
Contact a South Carolina nursing home abuse lawyer if you've found that your family member is being abused. At HawkLaw, we're proud to offer free consultations* so you can learn how we can help your family before you begin.
Let us know how we can help by calling 1-888-HAWKLAW (429-5529) or completing our online contact form to schedule a case review.