South Carolina
Bus Accident
HawkLaw Fights to Get You the Money You Deserve!

4.8 Average on Google
South Carolina Bus Accident Lawyers
When you buy a ticket on a passenger bus, you do not think you will be involved in an accident. While buses are a safe public transportation mode in South Carolina, accidents do happen. They are rare compared to other types of motor vehicle accidents, but when they do occur, the aftermath can be devastating.
Dozens of people can sustain injuries in a single bus accident, some of which are serious enough not to be able to recover fully. When a bus accident occurs, the victims involved need to understand their rights under South Carolina law and want to know who is responsible.
The dedicated South Carolina bus accident attorneys at HawkLaw, P.A. are here to help you obtain the compensation you need and deserve. Contact us at 888.HAWK.LAW to speak with a member of our team and schedule a free case evaluation*.
Have you been Injured?
We're Ready to Fight for You
Get Your Case Started Immediately. We'll Be There for You. Anytime. Anywhere.
Bus Accidents and Negligence in South Carolina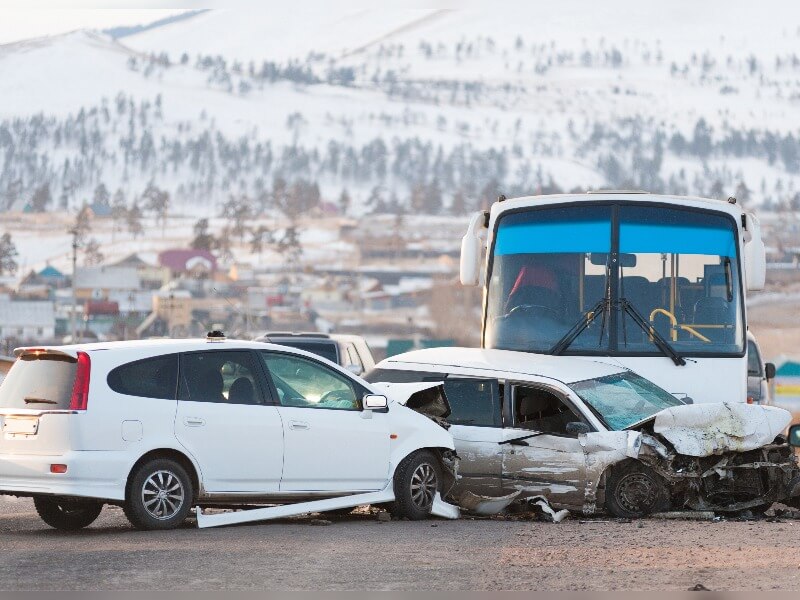 Buses are a special mode of transportation, complete with special state laws regarding accidents. Because buses are common carriers, they must abide by higher duties of care than other vehicles.
Bus drivers must use reasonable prudence to ensure the safety of passengers, pedestrians, and the public. Drivers must also take specialized driver's license tests and adhere to specific qualifications to drive a common carrier. However, accidents can still occur. Common causes of bus accidents include the following.
Bus Manufacturer Error
Defective or dangerous parts due to manufacturer negligence can cause harmful events, such as brake failure. The courts may hold the manufacturing company responsible if a manufacturer error causes a bus accident.
Negligent Maintenance
If a bus or city crew fails to keep up with routine parts and vehicle maintenance, it can cause a variety of issues. Broken windshield wipers, for example, can cause an accident in poor weather conditions. The courts may hold the maintenance crew or employer responsible in this situation.
Driver Negligence
If a bus driver causes an accident due to negligence, such as speeding, drowsy driving, or driving under the influence, the bus carrier is responsible for damages under personal injury tort law.
Poorly Trained Drivers
Employers are expected to provide several weeks of training and adequate assistance to new employees to obtain their commercial driver's licenses. If an employer fails in these duties, it could result in a poorly trained bus driver. If this is the case and an accident results, the courts will likely hold the employer responsible for injuries.
Bus companies in South Carolina carry particular types of automobile insurance. Their insurance is more comprehensive, covering damages for all passengers. In most cases, the bus company will absorb your medical bills and costs related to the accident. In some cases, though, filing a personal injury claim instead of settling your case with the bus company's insurance adjuster may help you receive adequate compensation for your damages.
Common Injuries Related to Bus Accidents
When a bus is involved in an accident, there is the potential for many people to sustain injuries. Both passenger bus and school bus accidents can result in serious injury.
Traumatic Brain Injury
Head injuries, including traumatic brain injuries (TBIs), are serious and typically life-altering. Brain cells do not repair themselves as other body cells do. Once injured, they do not regenerate. Traumatic brain injuries often result in permanent physical, cognitive, and emotional changes.
Fractures
Bus accident victims often suffer broken bones, including arms, legs, ribs, and wrists. Breaks and fractures in bones can take a long time to heal or involve long periods of physical therapy during recovery.
Spinal Injury
Spinal cord injuries are typically serious in nature. They occur when damage disrupts the brain's ability to send and receive messages through the spinal cord, which can lead to severe injury or disability.
Other serious injuries include whiplash, bruises, lacerations, and emotional injuries such as PTSD and nightmares. Sadly, wrongful death can also occur due to a bus collision, leaving family members devastated.
What to Do After a Bus Crash in South Carolina
If you or a family member is involved in a bus accident, you should plan to use many of the same tactics you would in a car accident, as these still apply.
Call 911. If anyone involved in the bus accident appears hurt, call 911 right away so they can be treated.
Seek medical attention. Even if you do not feel hurt, get checked out anyway so a medical professional can rule out any unseen injuries.
Gather evidence. Take photos and videos of the accident scene, obtain the police report, and collect other passengers' contact information, bus driver information, and that of any eyewitnesses.
Hire an attorney. Bus accident claims tend to be complex; it is important to call a skilled South Carolina personal injury lawyer as soon as possible.
Experiencing a bus accident can be frightening and traumatic. These steps can help your recovery while providing the evidence and representation you need.
School Bus Laws in South Carolina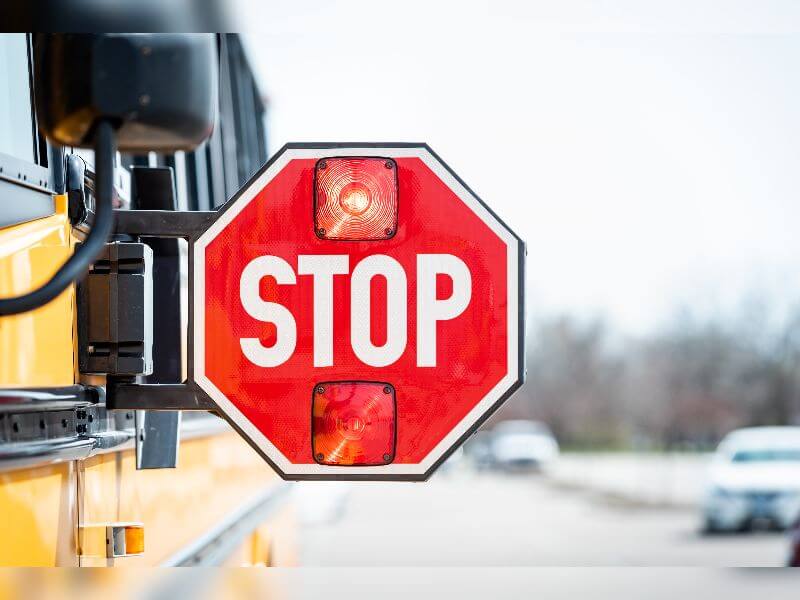 During the 2021-2022 school year, more than 350,000 South Carolina students used a school bus to get to school each day. There are around 5,600 school buses in South Carolina, and only 492 school bus incidents occurred across the state during the 2021-2022 school year, so school bus accidents are rare.
According to South Carolina law, Code Section 56-5-2770, drivers must stop any time a school bus stops or is preparing to stop, as signaled by its red or amber lights flashing or its stop arm extended. This applies to both directions of traffic. An exception is if the school bus is completely in a passenger loading zone off the main roadway where children cannot cross a road.
According to the South Carolina code, another exception is that "a driver of a vehicle does not have to stop upon meeting a stopped school bus when traveling in the opposite direction on a multi-lane highway or multi-lane private road. A multi-lane highway or multi-lane private road is defined as a highway or private road that consists of four lanes, having at least two traffic lanes in each direction."
Do I Have to Report a School Bus Driver After an Accident?
In South Carolina, there are protocols a school bus driver needs to follow in the wake of an accident. As a bus accident victim, it is crucial to report bus drivers, especially if they are the negligent party. The driver may skip certain protocols to avoid consequences. When you report a bus accident, you help ensure all important details are documented and potentially help prevent future accidents caused by careless bus drivers.
Who Can Be Held Liable for a Bus Accident?
The State of South Carolina uses modified comparative negligence when determining liability. Knowing who to hold liable is important. Individuals that may be held responsible, depending on the circumstances of the accident, include:
Bus drivers
Bus drivers' employers
Bus maintenance companies
Bus manufacturers
Other drivers
To hold a specific party liable, you will need to be able to prove their fault to bring forward a claim. To do this, you must prove there was a breach of the established duty of care and that this negligence resulted in your injury.
How to Prove Fault in a Bus Accident Lawsuit
If you or a loved one suffered an injury in a South Carolina bus accident and want to bring forth a claim against the negligent party, bus passengers and other victims need to show the liable party intentionally caused or exhibited negligent behavior that caused the bus crash. To do this, you need to demonstrate:
The liable party owed you a duty of care.
The liable party breached their duty of care.
Their breach of duty of care led to injuries and damages.
Working with a knowledgeable South Carolina personal injury attorney can help you build a strong case. Your lawyer will know how to determine fault under the stipulations put forth by federal and state law.
What Damages Can I Recover After a Bus Accident in South Carolina?
After suffering injury and other losses in a South Carolina bus accident, you might be able to recover both economic and non-economic damages.
Economic Damages
Economic damages are losses that can be fairly straightforward to verify and calculate. Common economic damages include medical expenses, future medical costs, lost wages, loss of future wages, lost earning capacity, rehabilitation expenses, at-home nursing care, wheelchairs and other medical equipment, personal property damages, and other out-of-pocket expenses you incurred because of the accident.
Non-Economic Damages
Unlike economic damages, non-economic damages are more subjective and difficult to assign a monetary value. Non-economic damages often include pain and suffering, emotional distress, loss of a limb, physical disfigurement, scarring, loss of companionship or consortium, and a loss of enjoyment of life and activities the victim once could do.
Victims sometimes try to pursue punitive damages. These are rarely awarded and reserved for the most egregious behaviors exhibited by the at-fault party.
Who Pays for My Medical Bills After a Bus Accident?
The insurance company of a liable party will pay for medical bills related to the accident. However, receiving a settlement from an insurance company can take time. Insurance companies are notorious for dragging their feet. Contact and work with an experienced South Carolina motor vehicle accident lawyer to help get the proverbial ball rolling.
Dealing With Insurance Companies After a Bus Accident
It is always important to remember that an insurance company is not your friend and will not prioritize your interests. Insurance companies do not like letting go of their money, so they delay, deny claims, and use many other stall tactics to avoid paying settlements.
In addition to delaying payments, insurance adjusters may also try to encourage you to take the least amount of compensation. The experienced attorneys at HawkLaw understand how insurance adjusters operate and will protect your interests and help you get the compensation you deserve.
How Long Do I Have to File a Claim For a Bus Accident in South Carolina?
The statute of limitations for filing a claim for a bus accident in South Carolina is three years. A strong case takes time to assemble, so speak with a knowledgeable attorney immediately. Even if you think you missed the deadline, consult with an experienced South Carolina bus accident lawyer. Sometimes there are exceptions to the statute of limitations, especially when children are involved.
What if the Bus Belongs to the Government?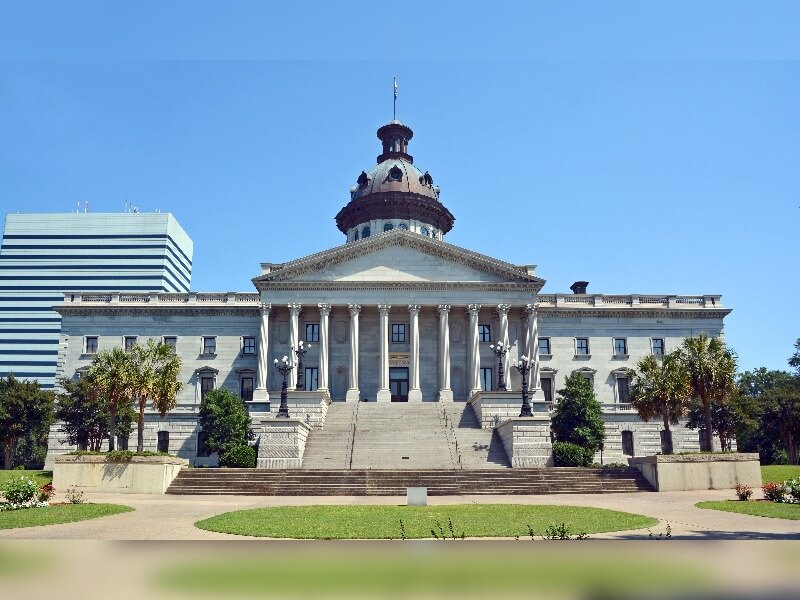 Most public transportation buses belong to the state government, and governments are usually immune to any attempts to sue. If you file a claim, it will be under the torts claim act for South Carolina. Remember that state insurance carriers often handle claims slower than most other auto insurance carriers, so you can expect to face challenges.
Difficulties When Suing a State Government Agency
If you decide to sue a state entity, the statute of limitations is shorter, two years instead of the typical three. Under the SC Tort Claims Act, the damages you can be awarded on behalf of a liable state entity are limited to $300,000 per occurrence, regardless of the severity of your injuries and damages.
Benefits of Working With a South Carolina Bus Accident Lawyer
Working with a South Carolina bus accident attorney helps you to get a fair settlement to help cover your expenses and losses. When you work with a HawkLaw attorney, you will have the resources needed to hold the liable party accountable for your injury.
Every bus accident case is different. Some may be relatively straightforward, but others might involve complex issues unique to the common carrier industry. In many bus accidents, an at-fault bus driver complicates the personal injury claim process. Deciding who is responsible for your bus accident may take an in-depth investigation of the crash. HawkLaw has its own team of investigators to help bus accident victims.
After a bus accident, the specific procedure you should follow to pursue compensation will differ depending on the circumstances. Typically, you must file a notice of claim with the government, as they own state and city buses. Your claim must state who you believe the defendant to be, a description of the accident, and your contact information.
Take the time you need to care for your injuries, and you can leave the rest to the HawkLaw legal team. We are happy to answer any questions, address concerns, or provide legal advice about your injury case.
Need Help Taking on a Bus Company for Injuries Their Driver Caused?
In a bus accident, there are more victims, more parties responsible, and potentially more serious injuries than in other motor vehicle crashes. Buses do not have airbags or seat belts to protect passengers, which may lead to serious injuries.
The caring and compassionate legal team at HawkLaw wants to support you. We are well-versed in South Carolina bus accident law, and our law firm can help you pursue the maximum compensation permitted under the law. Call 888-HAWKLAW or use our contact page to schedule your free consultation* today.