South Carolina
Medical Malpractice
Protecting Your Right to Safe and Secure Healthcare

4.8 Average on Google
Medical Malpractice Lawyers in South Carolina
If you've been a victim of medical malpractice, we'll help you remedy the situation with a dedicated legal team that fights for you. Our digital-first capabilities let you initiate your case immediately, so we can start doing Right By You. Call 888-HAWKLAW or talk to us using our live chat and our team will get to work.
HawkLaw Medical Malpractice Attorneys Fight for Fair and Adequate Compensation for Medical Negligence.
A visit to the doctor should not leave you in worse shape following the treatment than when you first went into the office. Medical malpractice is a very real problem and one that deserves to be treated with fair and just compensation for victims of negligence.
We want you to know that, at HawkLaw, P.A., we take medical malpractice cases very seriously. We have entire teams of professional attorneys, investigators, and administrators available to help you fight for compensation for a medical malpractice injury.
Call 888.HAWK.LAW or use our contact form and our team will get to work.
Being a victim of medical malpractice can have you feeling afraid, alone, and unsure where to turn. Serious injury is common in medical malpractice cases, along with mental anguish and lingering worries over what the future may hold or what kind of care you may ultimately require. A South Carolina medical malpractice attorney can help.
Unfortunately, all too often, surgical errors, anesthesia errors, and related malpractice concerns cause more than just an injury. In fact, medical malpractice is the third leading cause of death in the United States and causes approximately 250,000 deaths each year.
Many more patients are injured at the hands of doctors. While they are not part of the death statistics, any serious injury can lead to a lifetime of struggle. From needing additional procedures to the trauma that can come along with malpractice cases, it is easy to see why patients who have been victims of medical malpractice want to seek proper compensation for the harm they have sustained.
If you or someone you love has been injured, or if a loved one has lost their life at the hands of a medical professional, you may be entitled to compensation. Contact HawkLaw for a free consultation* right away, and work with a personal injury lawyer you can trust to help in your injury or wrongful death case. We fight to win and will do all we can to help you get fair and just compensation for your injuries.
Have you been Injured?
We're Ready to Fight for You
Get Your Case Started Immediately. We'll Be There for You. Anytime. Anywhere.
What Is Medical Malpractice?
Medical malpractice is a type of personal injury case.South Carolina medical malpractice may occur when a health care provider makes an error in judgment or another type of mistake that leads to injury to a patient. These errors can come from seemingly simple mistakes but can cause a lifetime of harm and struggle for patients who are subjected to them.
Whether victims of malpractice experience a life that will never be the same, or they lose their life as a result of medical error, medical professionals can often be held accountable under South Carolina negligence laws for the damage done and the lives that will never again be the same.
A legal issue in the medical malpractice area can occur with all types of medical professionals, including dentists, nursing home staff, and other kinds of health care professionals. Patients are often reluctant to report these issues, with fewer than 10% of medical errors being reported.
Patients and their families trust medical experts to do the right thing and to save lives, not take them. If there has been a medical error, a patient may question whether there was actually wrongdoing by a professional. But a brain injury, emergency room delay, or other error can result in injured patients or a loss of life.
In those types of situations, contacting a South Carolina medical malpractice lawyer may provide the legal help and support needed to move forward with a malpractice case. Patients and their loved ones should not hesitate to reach out to personal injury law firms if there are concerns about any medical professional they have encountered. Errors can happen frequently, and if these errors result in harm, a legal professional may be able to help.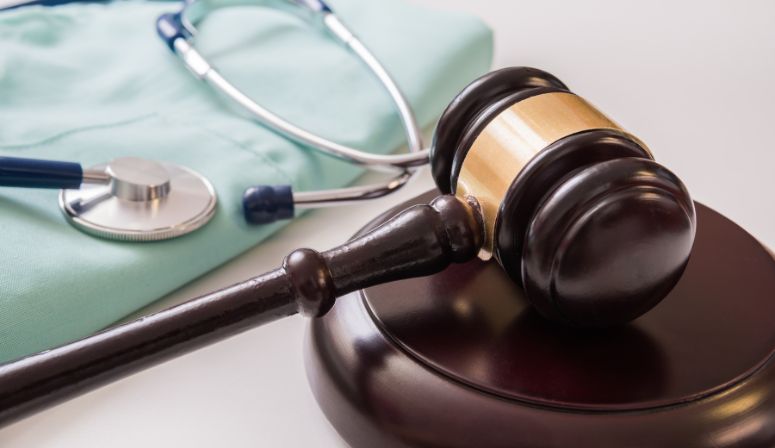 What Are A Medical Professional's Responsibilities Under Medical Malpractice Law?
Medical professionals take an oath to do no harm. They have years of training, and they must pass licensing exams, take continuing education, and perform their duties to the very best of their abilities. But they are also human, and errors will sometimes happen.
Any medical professional is subject to medical malpractice laws. The laws are designed to hold medical professionals accountable when they make mistakes because those mistakes can literally mean life or death to the people who have trusted them for proper care.
These professionals have important and significant responsibilities under those laws, including:
Providing the proper standard of care for all their patients.
Taking precautions to protect patient health and safety.
Keeping and checking medical records for errors and omissions.
While many medical professionals are busy and can often feel overwhelmed, that is no excuse when it comes to performing their job duties in ways that do not endanger their patients. Standards of care and proper record keeping are requirements that must be met.
What Should I Do If I Am A Victim Of Medical Malpractice?
If you or a loved one have been a victim of medical malpractice, contacting a South Carolina medical malpractice attorney quickly is the right choice. You can receive legal advice on your case, so you can make an informed choice about your options. Time may be of the essence, but even if it has been some time since the injury, contacting an attorney can help give you the information you need about negligence law.
In addition to calling for legal representation right away you should:
Understand the statute of limitations on medical malpractice claims.
Keep accurate records of any diagnoses, treatments, and procedures related to the incident.
Continue to get medical care if needed, but keep all records.
The more information you have about the personal injury you have sustained, or the harm that a loved one experienced, the more easily a medical malpractice attorney can go over the facts of your case. By acting quickly, you also reduce the risk that the statute of limitations will expire for your case, as well.
Most importantly, remember that you are not alone. Many people experience medical malpractice every year, and a medical malpractice lawyer can help you with the next steps to work through the harm that was caused. You will have help and support, along with an attorney on your side who will fight for you and your rights to pursue damages as determined.
Don't Wait to Settle Your Case
Don't wait any longer to talk to a medical malpractice lawyer about your case. To request a free case evaluation* today, call 888.HAWK.LAW or complete the online contact form. You can speak with an experienced medical malpractice lawyer at HawkLaw today, and start getting the answers and help you need, want, and deserve in your medical malpractice case.
HawkLaw Fights to Win! Call us now, and let us fight for you!
What Are Some Common Types of Medical Malpractice?
Medical malpractice can encompass a lot of different issues, and each case is unique. However, there are several common types of malpractice that law offices commonly address. These are the most likely malpractice complaints, and areas that typically carry the most risk for patients. The areas include:
Birth Injuries
A birth delivery can go wrong in an instant. Should complications occur, you and your child may suffer serious injuries if your doctor fails to act appropriately. For example, if an emergency C-section is needed and the doctor does not act, a lack of oxygen could permanently damage your baby's brain.
Failure to Diagnose
Misdiagnoses can occur when symptoms overlap with multiple conditions. The difference between misdiagnosis and failure to diagnose is a doctor's refusal to consider the seriousness of your symptoms and what condition they could represent. The results can be life-threatening. For example, you might have come to your doctor with severe abdominal pain that was brushed off as a stomach ache. Later, you are in the ER because you have appendicitis, and your doctor is responsible for not taking the time to make a proper diagnosis.
Anesthesia Mistakes
Administering anesthesia can be delicate and dangerous, especially for people with pre-existing conditions or sensitivity to such treatments. If your doctor failed to uncover the truth about your medical history, his or her mistake could cost you dearly.
Unnecessary Surgery
Surgery is a risky form of treatment that is only necessary for the most extreme illnesses. Should a doctor subject you to surgical incisions that are not needed, not intended, and not in your best interest, these are examples of unnecessary surgical procedures. Surgery should only be a last resort when all safer treatments are ruled out as inadequate for your condition.
HawkLaw Medical Malpractice Attorneys Fight For Fair And Adequate Compensation For Medical Malpractice Cases
If you are in the Greenville, Aiken, Columbia, Myrtle Beach, Lexington, Rock Hill, or Charleston areas and need a law firm to serve you, HawkLaw can help. We Fight to Win, and our injury attorneys want to make sure you are getting the needed support after a medical malpractice incident. When working with you, we will make sure to:
Protect the attorney-client relationship with trust and compassion, so you know you can rely on us to help you with your case.
Build your case, and help you prove medical malpractice for yourself or a loved one, so you can have closure.
Fight for fair and just compensation so that you receive what is equitable for the harm you or a loved one has sustained.
Negotiate with insurance companies and medical providers first so you do not have to fight the insurance company or the providers who may have wronged you.
Go to court if necessary and fight tirelessly for your rights, so you can have peace of mind and quality legal representation on your side.
 Take your injuries seriously so you can get the help you need to move forward with your life.
Do not let concerns over attorney's fees and other expenses stop you from reaching out for support. You may have a case for a medical malpractice lawsuit that could help you or a loved one get the care you need after a serious injury.
If you have lost a loved one to medical malpractice issues, it is also understandable that you would want to seek justice for them. Our practice areas include personal injury and wrongful death, so you can rely on our years of experience and thorough knowledge of South Carolina law to help you move through the legal system.
Whether you need an expert witness, medical experts, or others who have knowledge of malpractice, working with our lawyers to get the right help can make a difference in the outcome of your case.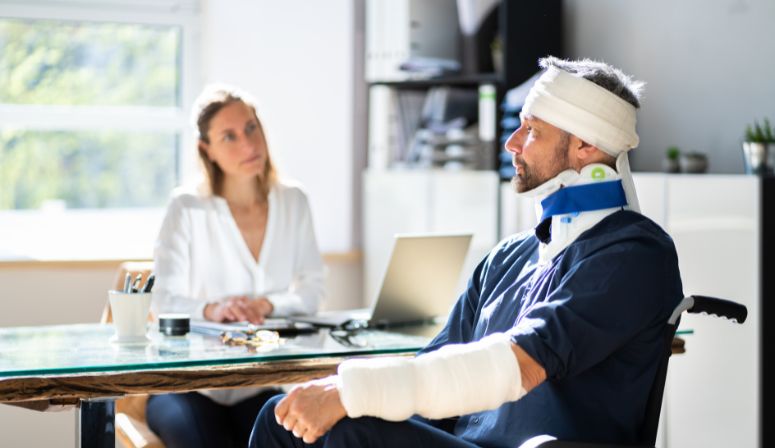 Schedule A Free Consultation* With A Medical Malpractice Attorney In South Carolina Today
Don't wait any longer to talk to a medical malpractice lawyer about your case. To learn more about how we can assist you with a free consultation* read our disclaimer below or call us at 888.HAWK.LAW. You may also complete our online contact form. You can speak with an experienced medical malpractice lawyer at HawkLaw today, and start getting the answers and help you need, want, and deserve in your medical malpractice case.
HawkLaw Fights to Win! Call us now, and let us fight for you!
Frequently Asked Questions