South Carolina
Construction Accident
Protecting Construction Workers From the Cost of Unnecessary Risk

4.8 Average on Google
South Carolina Construction Accident Attorneys
Negligence should never be a contributing factor to on-site job accidents. We'll always Fight for You, defending your right to workplace and financial security. Simply call 888-HAWKLAW or talk to us using our live chat, and our team will get to work.
Why Choose HawkLaw's Construction Accident Lawyers
Construction sites have strict rules to enforce personal safety and secure work environments. Those rules align with our philosophy at HawkLaw, which follows the golden rule to look out for others as if they were your own.
Our construction accident law firm is built upon passion, experience, and dedication. We provide a shoulder to lean on and a guiding hand as you recover from your accident and seek rightful compensation for your injuries. We are with you every step of the way in your fight. As a digital-first law firm, you can get your case initiated immediately so we can start fighting for you. Call 888-HAWKLAW today or use our live chat, and we'll get to work right away!
Have you been Injured?
We're Ready to Fight for You
Get Your Case Started Immediately. We'll Be There for You. Anytime. Anywhere.
What Qualifies as a Construction Accident?
Construction work is a dangerous business. Construction accidents occur in the course of building, repairs, cleaning, demolition, or other activities at a specific worksite. They may cause personal injury, property damage, or both.
According to the Occupational Safety and Health Administration (OSHA), about 1 in 5 work-related fatalities occur in the construction industry. Thousands of construction workers are killed every year, and many more suffer severe injuries, like brain injury, broken bones, and punctured organs.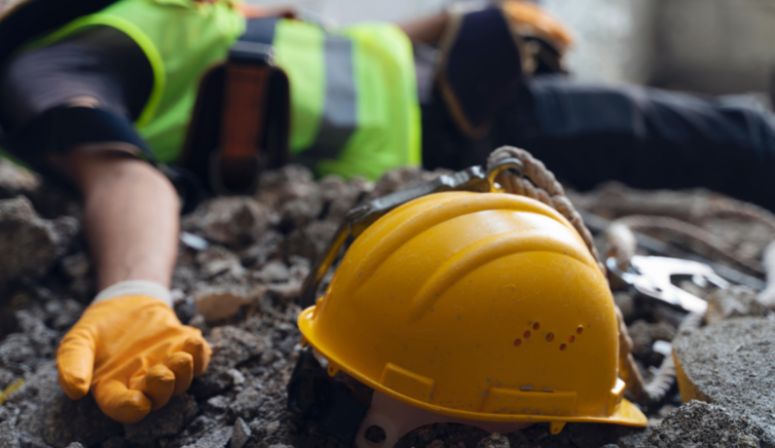 What Are the Different Types of Construction Accidents?
Many types of construction accidents can be fatal or cause serious injuries, such as:
Falls: Construction workers often risk falling from considerable heights.
Struck-by accidents: Workers may be struck by construction vehicles like forklifts or conventional vehicles like cars. They also face risks from falling objects like debris or equipment.
Caught-in or caught-between accidents: A worker who enters a confined space could become trapped. This kind of accident often involves large machinery or containers, vehicles, trenches, holes, or other excavations.
Electrocution: Construction workers could face electrical risks from power lines, defective or poorly-maintained power tools, or frayed power cables.
Slip-and-fall accidents: Construction sites can present near-countless risks of tripping or slipping due to debris, loose flooring materials, slippery surfaces, or inadequate lighting.
Fires and explosions: Any construction site that includes flammable materials, heaters, other electrical equipment, or explosives presents a risk of fire or worse.
Overexertion: The construction industry is challenging and sometimes excruciating. Sometimes, construction injuries are the result of muscle strain or repetitive stress.
What Should I Do Right After a Workplace Injury?
If you are injured in a construction accident, you must act quickly. The following steps can help you prepare for a legal claim while making sure your injuries receive medical attention.
Seek Medical Treatment
You should see a doctor as soon as possible after the accident. Even if you feel like you only need first aid, you might not become aware of the full extent of your injuries until later.
Let Your Employer Know
You must promptly notify your employer in order to file a workers' compensation claim. This also creates a paper trail showing that your employer knows about the conditions or risks that led to the accident.
Gather Evidence of the Incident and Your Injuries
You can start building your legal claim as soon as you feel up to it. If possible, take pictures of your injuries and the job site before you receive medical treatment. Write down as much as you can remember about when, where, and how the accident occurred, along with the names of anyone who might have witnessed it. The more information you can provide, the better.
Save Your Records
Keep all documents you receive related to the accident and your injuries, including medical bills, medical records, medications, and correspondence with your employer. If you are unable to work because of your injuries, pay stubs from before the accident can help establish lost wages.
Speak to a Construction Accident Attorney
An injury attorney can provide you with confidential legal advice and help you understand your legal options, which may include a workers' comp claim or a personal injury lawsuit.
Receiving Workers' Compensation for Your Construction Injuries
An on-the-job construction injury entitles you to worker's compensation benefits. Regardless of fault for the accident, workers' comp benefits are paid if the insurance company approves your claim.
Yet, what do the benefits cover? Generally, workman's comp benefits should cover:
Medical expenses: Medical expenses aren't just the immediate cost of treating the injury. You can recover your medical bills, as well as physical therapy, rehabilitation, and other expenses related to a construction accident injury.
Wage-replacement benefits: If you cannot work because of your injuries, you can obtain compensation to make sure you do not lose your income. There's no question that, if you suffer an injury on the job site, you're going to be forced to take time off from work to recover. Those lost wages should absolutely be part of your claim for compensation.
Death benefits: After a fatal construction site accident, a worker's loved one can recover benefits.
Emotional trauma: On top of the physical injury and rehabilitation is the emotional trauma that stems from the incident. It's natural to feel afraid after experiencing a life-changing accident, which may prompt you to visit a therapist for mental health and support.
Pain and suffering: As painful as the accident will feel at the time, there's a very real possibility that you'll live the rest of your life in some form of pain as a result of the injury. You should claim fair financial support to compensate for this ongoing suffering.
The amount of compensation you receive depends on how long you're unable to work, and the type of injury you incur. Unfortunately, many insurers fight to resist paying out rightful compensation.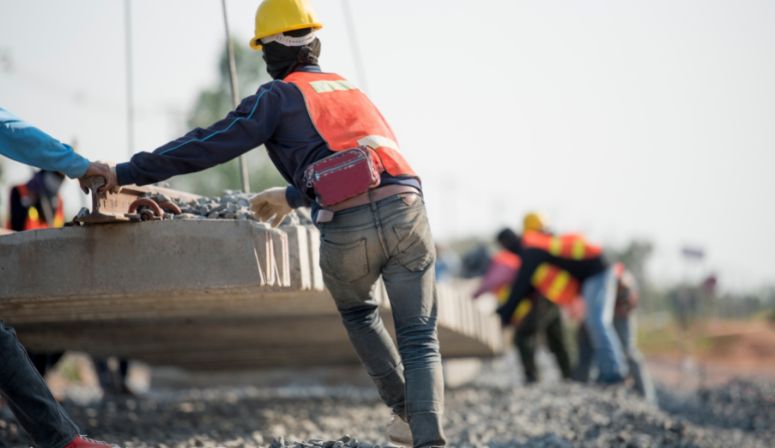 Our South Carolina Construction Accident Attorneys Are Experienced and Compassionate
The South Carolina construction accident attorneys at HawkLaw represent injured construction workers. We have offices in Columbia, Charleston, Spartanburg, and Greenville, but we offer legal services to the entire state of South Carolina, even if you live in cities like Anderson or Myrtle Beach. We are very familiar with the construction industry and can help you recover all of the damages owed to you. Call 888-HAWKLAW or complete our online contact form today to schedule a free consultation* to evaluate your construction accident case.
Frequently Asked Questions
When should I file a claim related to a construction injury?
South Carolina only affords you a short window of opportunity to file a lawsuit against the at-fault party, so it is important to consult with a lawyer right away. However, if some time has passed since your injury, the law does provide some limited exceptions so you might not be out of luck. Contact HawkLaw today to find out if you still have a viable claim.
What types of construction accidents are most common?
The most common and, sometimes, deadly construction accidents are slip-and-falls either from scaffolding, cranes, or other high perched locations. Being struck by a blunt object or electrocuted by a live wire are also common causes of construction accidents that form the basis of construction accident lawsuits.