Recent Blog Post
Examples of Pain and Suffering in a Personal Injury Case
Suffering a personal injury can, in an instant, change the entire course of your life. It can be hard to put a monetary value on your personal injury claim that has affected your family so drastically. In many cases, the intangible losses can far outweigh what you pay in medical bills or lost wages.
South Carolina lets those who have suffered severe harm after sustaining an injury collect non-economic damages, also known as pain and suffering. Pursuing a personal injury lawsuit on your own can be challenging, but an experienced accident attorney can gather evidence and strengthen your case to help to prove your pain and suffering losses.
To learn the true cost of your non-economic damages, do not hesitate to call the South Carolina personal injury team at HawkLaw, P.A. at 888-HAWKLAW. Our personal injury attorneys will stand with you as we Fight to Win.
How Does South Carolina Define Pain and Suffering?
South Carolina defines noneconomic damages as nonpecuniary damages arising from the effects of an accident or other situation that led to injury and an overall impact on the accident victim's life. This includes physical and non-physical impacts.
In South Carolina, there is a three-year statute of limitations for personal injury and property damages claims from the date of the accident. However, even if you think you missed the deadline, you should still speak with an experienced personal injury lawyer because there may be exceptions to this rule.
What Are Some Examples of Pain and Suffering?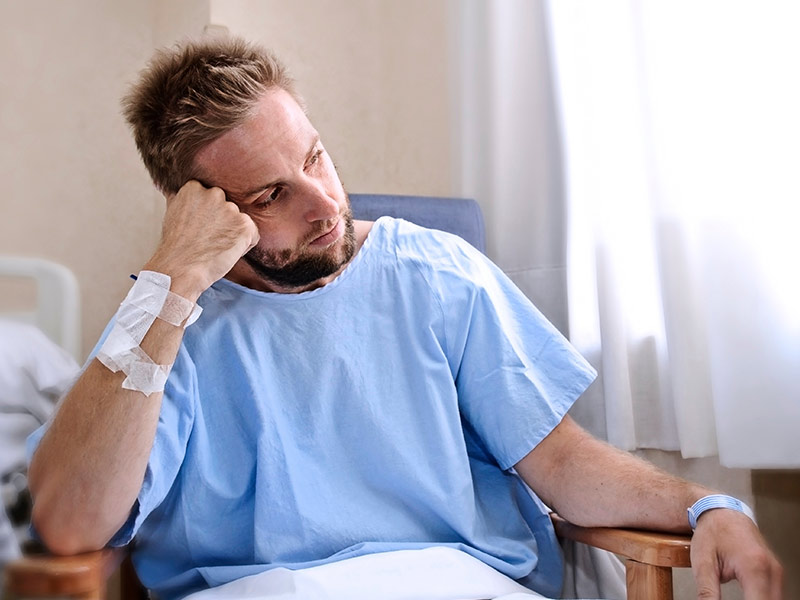 Pain and suffering injuries come in all forms, which include physical injuries and much more. Common types of pain and suffering victims and their families face include the following.
Physical Suffering
Any physical pain you feel daily from any bodily injury can be excruciating and/or significantly disrupt your life. Physical conditions usually falling under the umbrella of physical suffering include:
Traumatic brain injury
Back pain
Neck pain
Nerve damage
Headaches
Internal organ damage
Broken bones
Muscle sprains and strains
Paralysis
Dislocated joints
Sometimes, these issues resolve over time, but it can take months or years. Other victims suffer permanent pain from their injuries.
Physical Impairment
Injuries from physical impairment impact your ability to engage in daily or routine activities you need or like to do. For instance, your injury may prevent you from dressing yourself, cooking, driving, doing household chores, bathing, and more.
Disfigurement
Injuries, such as burns, dog bites, and lacerations, can cause permanent disfigurement. In severe accidents, victims may lose a limb. Any severe or permanent damage to a victim's appearance falls under disfigurement for pain and suffering.
Mental Anguish and Emotional Distress
Mental health is a main factor when considering a claimant's losses. Victims who suffer paralysis, severe brain injuries, or spinal injuries often go through mental anguish as they worry about their future and everything lost due to their injuries.
Emotional trauma is common in severe accidents where the victim witnesses something horrifying or becomes consistently fearful that they will suffer another injury. This can lead them to suffer additional symptoms, such as insomnia, anger, grief, and other feelings that negatively impact their lives.
Any emotional pain caused by events during and after the accident makes it hard to determine a dollar amount for injuries.
Humiliation
It is common for victims to suffer humiliation after sustaining severe injuries. They may be embarrassed over their appearance, sexual dysfunction, or inability to walk or do other activities they previously enjoyed, leading to severe emotional suffering and mental pain.
Loss of Consortium
Loss of consortium is reserved for the spouse of a victim (or possibly another close family member — speak to an attorney to see if you qualify), not for the injured party themselves. Loved ones can claim damages for loss of society and companionship, including deprivation of affection, love, companionship, sexual intimacy, and comfort. This is to compensate for losing a relationship as they knew it before the accident.
Loss of consortium also considers the loss of financial support and household services the victim provided to the home.
Loss of Society and Companionship
This component of pain and suffering is considered when a victim can recover damages after suffering the wrongful death of a loved one, most often a spouse, parent, or child. The decedent's experience, knowledge, and judgment in managing household affairs are considerations. A jury determines these kinds of damages.
Other pain and suffering you can pursue include loss of enjoyment of life, damage to your reputation, and inconvenience.
How is Pain and Suffering Calculated in South Carolina?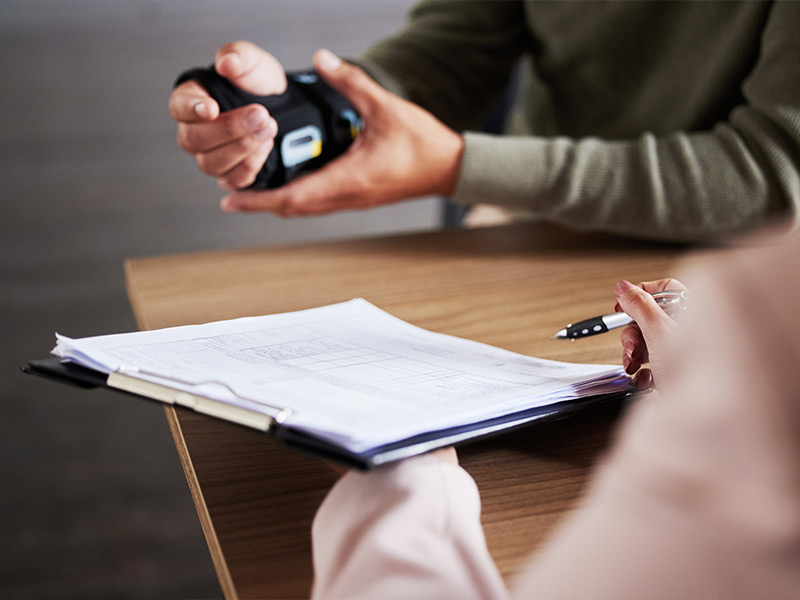 South Carolina does not define a market price for injury, but it is important to understand the state does cap compensation for medical malpractice lawsuits and cases against the government. The suffering settlement injury victims receive will depend upon how much pain and suffering they endure post-injury. For accidents involving healthcare or government, speak to an attorney about any caps on compensation amounts.
Since it is difficult to ascertain a dollar amount for a person's pain and suffering, there is no precise formula to calculate one. Instead, South Carolina procedure allows a jury to determine awards for pain and suffering by considering several factors.
Length of Recovery
Generally, the longer it takes you to recover, the more time you will suffer pain and be unable to participate in your normal activities or perform your job. The medication you take now and will take in the future is also a consideration because long-term use of medications can have side effects or create a risk of developing a drug dependency.
Severity of Injuries
The severity of your injuries directly affects the pain and suffering you endure. Permanent injuries or those that leave you with a disability are likely to have a higher award for pain and suffering than injuries that heal completely (e.g., a broken arm). However, even if your injuries heal, this does not mean you are not eligible for pain and suffering compensation. How your injuries limit you also play a role in determining pain and suffering compensation.
Medical Treatment
The level of treatment you receive for your injuries heavily weighs in calculating pain and suffering. If you experience a hospitalization, have surgery, or need ongoing treatment, this will weigh more than a one-time visit to the ER for stitches or another type of injury that will heal in a few weeks or months.
Your Evidence
The more evidence you have to back up your claim, the stronger your case. Evidence considered when determining the amount of pain and suffering you may receive includes medical records, healthcare professionals' opinions, witnesses' testimony, and other proof demonstrating how much suffering you have endured since the injury.
Keeping a daily log or journal and outline your pain levels and how they affect your daily activities can help support your case and illustrate how your injuries impact your quality of life. Such evidence may increase the amount of money you receive for your suffering damages.
Your Health Before the Accident
Your general health before and after your injury are important factors. The better health you were in before the injury generally shows your loss of enjoyment in life is greater. Other factors include your age. Older victims may suffer a higher degree of injury severity, whereas younger victims have more years to cope with their pain and suffering.
Other factors considered include the accident location, your education, your job qualifications (e.g., how much your injury affects your earning capacity), family circumstances, and how the injury negatively affects your relationships.
Your share of the fault also determines the amount of recovery. Your percentage of the fault of the accident must be less than the other person's. Speaking with a knowledgeable South Carolina personal injury lawyer can help clarify any compensation questions related to specific types of accidents.
How Does Insurance Calculate Pain and Suffering?
Insurance companies will also provide their input for how they calculate pain and suffering. To do this, they will use two main methods.
Multiplier Method
The multiplier method involves adding total financial losses and multiplying them by a number between one and five. For example, if you had $20,000 in economic damages and determined a multiplier of two, you would receive a $40,000 award for your pain and suffering.
Per Diem Method
The per diem method works slightly differently than the multiplier method. Insurance companies use it to calculate your pain and suffering by determining the actual number of days you need to recover from your injury. If they decide you need 12 months to recover (365 days) and calculate $100 per day, you will receive $36,500 in pain and suffering.
It is important to remember insurance adjusters are not your friend. Seek legal advice from an experienced attorney before speaking with them about a settlement offer.
How Do I Prove Pain and Suffering in South Carolina?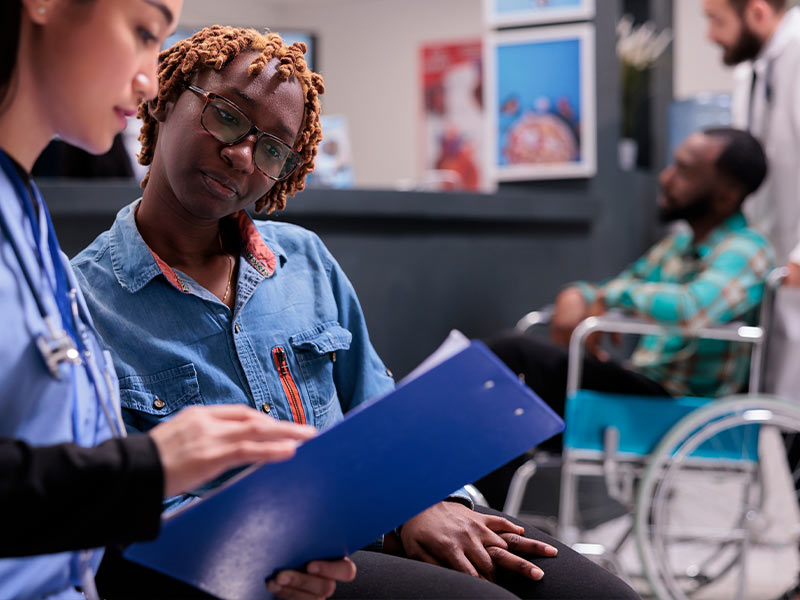 To prove your personal injury case and receive a fair settlement amount for pain and suffering, you will need to present evidence.
Medical records
Statements from medical professionals
Receipts for medical expenses
Expert witnesses
Layman witnesses (e.g., friends and family)
Receipts for pain medication
Photos and videos of injuries
Your personal injury lawyer can help you gather and present this evidence to demonstrate how much pain and suffering you endure.
Want Fair Compensation for Your Pain and Suffering? Call Our Lawyers Today
Do you or a loved one struggle with pain and suffering due to injuries in an accident? The compassionate attorneys at HawkLaw understand what you are going through and can help you build a strong case for pain and suffering. Our legal team has decades of experience and is very knowledgeable about South Carolina injury law and will Fight for You.
Our law firm places high value on the attorney-client relationship and will be there with you every step of the way. To request a free* consultation, call 888-HAWKLAW today or complete our online contact form to speak with a member of our legal team.
---