South Carolina
Brain Injury
Helping You Recover From a Traumatic Brain Injury

4.8 Average on Google
South Carolina Traumatic Brain Injury Attorneys
A brain injury is one of the most painful experiences you can live through. You need a dedicated attorney to build a case for compensation when negligence causes you harm. We'll always do Right By You. Talk to us using our live chat or call 888-HAWKLAW. We're here to help.
Traumatic Brain Injury Lawyers Stand Ready To Appeal For Your Rights.
When the brain sustains an injury, the sensitive tissues within the brain sustain damage and cease to function properly – resulting in temporary or permanent disability, paralysis, and brain death. Many different accidents can result in traumatic brain injuries (TBIs), from a car crash to a sports-related incident.
The last thing you should have to worry about is fighting to secure your rights for fair compensation alone. Our traumatic brain injury law firm understands how difficult it is to adjust to such a life-changing experience, and so we are here to fight for you!
Have you been Injured?
We're Ready to Fight for You
Get Your Case Started Immediately. We'll Be There for You. Anytime. Anywhere.
Why Choose HawkLaw's TBI Lawyers
If you suffer any traumatic head injury such as TBI, you do have rights as an injured accident victim in South Carolina. If a negligent party causes your brain injury, you may be eligible to receive a sizable settlement, provided you can make the case to press your claim for compensation.
At HawkLaw, we understand that a rightful settlement won't take away the trauma of a brain injury. However, we do believe that compensation can help you reclaim aspects of your life that are impacted by the incident. We empathize with your situation, and we promise a diligent commitment to fight for you and your family. We have represented clients in Charleston, North Charleston, Columbia, Greenville, Spartanburg, Myrtle Beach, and the surrounding communities.
As a digital-first law firm, you can get your case initiated immediately so we can start fighting for you. Call 888.HAWK.LAW today, fill out our contact form, or use our live chat, and we will get to work right away! You may even be entitled to a free case evaluation* with a brain injury attorney if you meet certain criteria. See our disclaimer at the bottom of this page to find out whether you might qualify for a free case review*.
Head Injury Physical And Cognitive Symptoms
Brain injury cases often revolve around what are sometimes called "invisible injuries," meaning that there aren't any specific physical signs, but doctors diagnose them based on symptoms. Mild to moderate head injuries may temporarily influence the brain cells in your head. Severe head trauma can result in internal bruising called a hematoma, bleeding, and other complications to the brain that cause long-term complications. These brain injuries can sometimes show up on MRIs and other scans.
Common physical symptoms of brain injuries include nausea, headaches, fatigue, speech impediments, difficulty sleeping, and occasional loss of consciousness. You may also live with sensory deprivation, including blurred vision or difficulty hearing, and experience occasional lapses in memory and concentration. In some cases, you may experience issues with motor skills like tics, muscle spasms, and even difficulty gripping or walking.
Types of Brain Injuries
Brain injuries can result from a wide range of causes. They happen from fall accidents, collisions and car accident cases, and many other types of accidents that cause brain trauma. Not everyone who suffers a serious brain injury ends up in the hospital or emergency room, either. Many brain injury victims do not realize they have suffered a serious brain injury right away. Here are a few types of brain trauma that can result in TBI cases.
Concussion
A concussion is the most common type of brain injury. Concussions are caused by direct blows to the skull, violent head shaking, assault wounds, and whiplash. The brain's blood vessels may stretch, which damages cranial nerves. It can take several months or even years to fully recover from a concussion.
Contusion
Contusions occur when a blunt object hits you in the head and causes internal bleeding or bruising. Depending on the severity of the force to the head, you may experience what's known as a coup-contrecoup injury or a secondary brain contusion that contributes to further destruction of the brain tissue.
Diffuse Axonal
A diffuse axonal injury occurs when something shakes the head rapidly, causing a lag in how the brain moves within the skull that tears into the structure of the brain. This causes nerve tissue damage and the release of brain chemicals that disrupt the brain's natural communication and chemical processes. A diffuse axonal injury can cause coma, brain damage, or death.
Penetration
One of the most severe levels of brain injury is penetration, when an object, such as a bullet, penetrates the skull and enters the brain. Should the object go through the brain and come out of another side of the skull, it can rupture brain tissue. Objects may also ricochet within the skull, increasing the amount of damage.
Hematoma
A hematoma is a bad bruise that happens when head trauma causes blood to collect and pool within the brain or underneath the skull, where it puts pressure on the brain. It's usually caused by trauma from motor vehicle accidents or fall accidents, but it can also be caused by almost any sort of serious brain trauma or closed head injury from an impact. This form of brain bruise can be life-threatening and often requires immediate treatment, possibly surgery.
What About the Statute of Limitations?
A statute of limitations is essentially a time limit you have to file a lawsuit in your case. This statute of limitations in South Carolina is normally three years from the date of the injury, or three years from the date of death in the case of wrongful death suits. That time limit, however, can be extended and can change based on a wide variety of factors.
It's always best to contact a personal injury lawyer early because the sooner you do, the fresher the evidence will be and the easier it will be to build an iron-clad case. Not every TBI, however, shows symptoms right away, and even if it's been some time, you are encouraged to get in touch with an injury law firm about your personal injury claim. We can offer guidance and advice on how to best proceed. In the end, regardless of the statute of limitations, we may be able to help.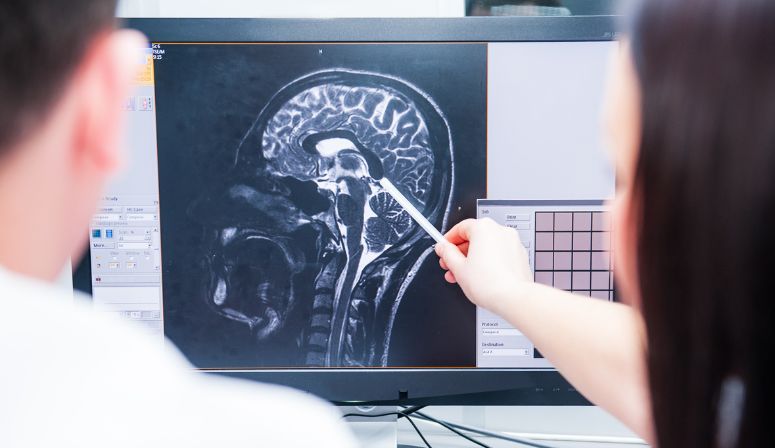 Proving a Serious Head Injury Was Caused by Negligence
Negligence is a legal term that basically means someone else is at fault for the accident. Legally, it means proving that someone else had a duty of care to the traumatic brain injury victim, that they violated that duty of care, and that this violation led to the TBI. In the case of motor vehicle accidents, for example, you must prove that the other driver acted in a manner that was so reckless that no reasonable person would act that way, that their actions led directly or indirectly to the accident, and that the accident caused the brain injury victim's harm.
An experienced personal injury attorney will launch an investigation into your case and recreate the circumstances that led to the injury as part of your claim. They will examine your medical records, the circumstances of the incident, and the symptoms you've experienced from headaches to loss of consciousness and even emotional trauma. Additionally, you'll undergo EEG examinations using modern imaging technology to illustrate the severity of the injury.
In some cases, negligence may not be a part of traumatic brain injury cases. For the most part, this occurs when the accident happened during the normal course of your job duties. In this case, workers' compensation may cover you. Your South Carolina traumatic brain injury attorney can help you determine if this is the case for you.
Frequently Asked Questions