South Carolina
Carpal Tunnel
HawkLaw Fights to Get You the Money You Deserve!

4.8 Average on Google
Carpal Tunnel Workers Compensation Lawyer in South Carolina
If you have suffered from carpal tunnel because of your job, you may have grounds to seek workers' compensation. Contact a lawyer about your South Carolina claim and go after the benefits you need for recovery.
When we think of a work accident, most of us think of a sudden accident, like a car crash or a machinery malfunction. Many of us do not think about the injuries that happen over time, which can be just as severe.
For example, many workers suffering from carpal tunnel struggle with their injuries, unsure where to begin. Fortunately, your personal injury lawyer from HawkLaw can help. Seek out a South Carolina carpal tunnel lawyer if you are worried about the benefits you need for a full recovery.
What Is Carpal Tunnel Syndrome?
Carpal tunnel syndrome, or CTS, develops when the median nerve is squeezed or compressed, and as a result, you develop a sense of numbness or a tingling feeling ("pins and needles") in your hand or forearm. It is often the result of repetitive motion over a long period of time, such as constant typing, which places it among medical conditions called repetitive motion injuries or repetitive stress injuries. However, it can also occur from a single chronic incident like a workplace accident. If severe enough, it can result in permanent disability.
Can I Develop Carpal Tunnel From a Car Accident?
Yes, carpal tunnel syndrome can occur from a single traumatic incident. If the car accident you are involved in is serious enough to pinch, compress, or otherwise put trauma on your median nerve, you can develop carpal tunnel from the incident.
Can I Receive Compensation for Carpal Tunnel Syndrome in South Carolina?
If you are trying to receive compensation for carpal tunnel syndrome and claim that this repetitive workplace injury occurred due to work, you will need to establish the connection. If the carpal tunnel is due to your work, you might be able to receive workers' compensation. It will depend on the specifics of your situation, the medical evidence you can gather, such as medical bills, physical therapy records, and other medical treatment, and many other factors. It is always advised that you seek legal advice and representation from a South Carolina workers' compensation attorney.
Eligibility for Carpal Tunnel Injury Coverage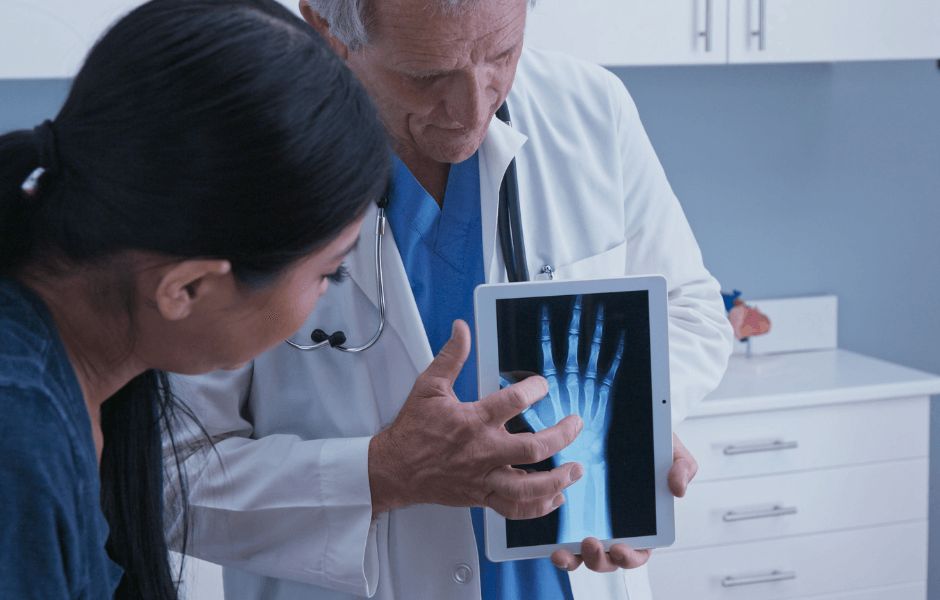 First, many people are worried that a work-related injury does not include carpal tunnel. It is not as visible as many other on-the-job injuries, so some people may not recognize that they have a claim. However, those suffering from carpal tunnel do have options for recovery.
You'll need evidence to prove that your carpal tunnel is related to your work. Typically, this injury comes from repetitive motions, which can cause damage over time, leading to serious problems. Many chefs, for example, suffer from carpal tunnel because they're repeating motions like chopping.
If you are unsure that your carpal tunnel is related to your job, speak to your South Carolina personal injury lawyer and your doctor. They'll have the experience to review your injury and help work to prove your case if your employer refuses to cover you.
Seeking Benefits After Denial of a Work Injury Claim
Unfortunately, a work comp denial might be a major concern for many South Carolina workers. Your carpal tunnel syndrome may prevent you from working, and a workers' comp denial can leave you without compensation, meaning you may be without any resources to pay your bills or otherwise meet your obligations. That's why you may want a workers' comp attorney on your side as soon as possible.
If your employer denied your claim, your lawyer may be able to help you fight back and dispute that denial. You'll typically take your case to a hearing with the workers' compensation board. They'll review the details of your injury and why you should receive your workers' comp benefits. With the right lawyer, you may have a second chance to get your full workers' comp benefits.
Have you been Injured?
We're Ready to Fight for You
Get Your Case Started Immediately. We'll Be There for You. Anytime. Anywhere.
How Is Carpal Tunnel Syndrome Treated?
Medical treatments for CTS can range from noninvasive treatments to surgery, depending on the severity of the case. Treatments can involve physical therapy, over-the-counter or prescription medication, at-home exercises, resting the affected limb, and many others. Surgery occurs only in the worst cases, but the condition can be persistent.
Will Workers' Comp in South Carolina Cover CTS Surgery?
If you receive workers' compensation benefits for your carpal tunnel syndrome injury, it is possible that your workers' compensation claim could cover surgery to alleviate pressure on the median nerve. The burden of proof for the injury, however, lies with you. You must first prove that the condition meets the definition of an occupational disease or injury under South Carolina workers' compensation law.
Workers' comp claims will cover CTS in some circumstances, but the reporting requirements are very strict. Injured workers must give notice of the injury to the employer within 90 days of the date the claimant knew, or should/could have known, that the claim was compensable.
This can mean within 90 days of diagnosis or when an employee misses time from work due to the condition, but it is a fact-specific analysis. To prove a claim for repetitive trauma such as CTS, medical evidence must be secured confirming the causal connection between the workplace activity and the injury. Your workers' compensation lawyers can help you keep up with the requirements.
Get a Carpal Tunnel Lawyer's Help in South Carolina
If you're struggling with carpal tunnel and your employer refuses to help, you may need guidance to get your full work comp benefits. Many South Carolina workers are denied their benefits because carpal tunnel is not as visible and as clearly work-related as other injuries. Fortunately, your South Carolina workers' compensation lawyer can help you work to prove your case and seek your benefits.
At HawkLaw, P.A., we understand how difficult it can be when your employer won't help you after a workplace injury. You need medical care and help recovering, but now you've been denied. Fortunately, your lawyer can provide the help you need.
If you're ready to file a claim or dispute a denial, a South Carolina carpal tunnel lawyer can help. To begin, simply reach out by calling 1-888-HAWK-LAW (429-5529) or by completing the online form below.
Treat the Numbness and Tingles Through Workers' Comp
If you file a workers' comp claim for CTS, and it is denied by the insurance company, you are not alone. Sometimes it can feel like insurance providers have an assembly line where they just stamp "denied" on claims. You can, however, fight for your right to the benefits you deserve with the help of an experienced South Carolina workers' comp lawyer.
At HawkLaw, our attorneys represent clients from all over South Carolina, from North Charleston to Columbia, Greenville, and beyond. The personal injury attorneys at our law firm deeply value our attorney-client relationships, and we are ready to listen.
Check out some of our client testimonials and our disclaimer below, then reach out to us at 888-HAWKLAW or through our online contact form to request a free case evaluation* today. HawkLaw fights to win! Let us fight for you.
---