South Carolina
Work Illness
HawkLaw Fights to Get You the Money You Deserve!

4.8 Average on Google
Work Illness Lawyers Serving South Carolina
Some jobs have hazards that can impact your health and make working difficult. If you're struggling with an illness related to your job, call a South Carolina work illness attorney about getting compensation.
When you are at work, you might be prepared for a work injury to happen. You do everything you can to prevent accidents, repetitive motion injuries, and other painful experiences that might make you unable to work for some time.
Unfortunately, you might not be able to avoid a work illness. Many workers develop illnesses because of their position and need workers' comp benefits, but you might not be sure how to get them. Fortunately, a South Carolina work illness lawyer from HawkLaw, P.A. can help.
If you are struggling to receive your compensation like many other South Carolina workers, contact an attorney to learn what illnesses are covered and what you could receive. We'll help you understand and demand your workers' comp rights. Call our law firm at 888-HAWKLAW to schedule a case evaluation and learn more about how our South Carolina workers' compensation lawyers can help.
Have you been Injured?
We're Ready to Fight for You
Get Your Case Started Immediately. We'll Be There for You. Anytime. Anywhere.
Types of Workers At Risk for Developing an Occupational Disease
Almost every business carries some level of risk of getting an occupational disease. Unfortunately, some industries and occupations carry a higher risk than others. These include construction sites, paper mills, textile factories, food and beverage plants, and more.
Jobs that typically have an increased risk of illness include miners, welders, auto workers, assembly line workers, and employees working at construction sites, power plants, farms, and healthcare facilities.
Common Types of Occupational Diseases
Occupational diseases are illnesses workers contract on the job. The following are conditions that workers commonly contract.
Mesothelioma, black lung disease, asthma, chronic bronchitis, and other respiratory conditions
Eczema, rashes, blisters, industrial dermatitis, and other skin conditions
PTSD and other mental or behavioral issues
Numerous types of cancers
Tuberculosis
HIV, hepatitis B, hepatitis C, and other blood diseases
Cardiovascular and heart diseases
Musculoskeletal conditions, including carpal tunnel syndrome
Other conditions considered to be occupational diseases include exposure to situations that lead to a worker's loss of hearing or vision. Exposure to toxic chemicals and biological agents can also cause various adverse health conditions. These conditions often fall under the criteria of occupational illness under South Carolina Workers' Compensation laws.
Getting Compensated For A Work-Related Illness
Fortunately for many South Carolina workers, illnesses contracted because of a job are usually covered by workers' compensation benefits, much like work-related injuries. However, remember that the disease had to originate from the job.
For example, if you are a cashier, you might come into contact with sick people daily and contract a severe contagious illness as a result. Unfortunately, you may not receive benefits because this is not directly related to your position and could have been contracted anywhere.
However, if you worked with asbestos for years, you may now have mesothelioma. This lung disease can develop into a serious type of cancer, usually starting in the lungs. Your workers' compensation should cover conditions like these.
Why is an Occupational Disease Difficult to Prove for Workers' Comp?
The South Carolina Workers' Compensation Act defines an occupational disease as a disease arising from the course of employment and due to "hazards in excess of those ordinarily incident to employment" and one "peculiar to the occupation in which the employee is engaged."
Unlike visible work-related injuries, proving an occupational disease is especially challenging because you must show a definitive link between your illness and your job. In other words, you must demonstrate why you have a higher risk of contracting the condition you suffer from any more than the general public's risk of contracting the same condition.
Essentially, the employee has the "burden of proof" to establish the condition they suffer from is an occupational disease, which generally means they need to procure a statement from a physician that, "to a reasonable degree of medical certainty," your condition is linked to your job.
By way of example, a nurse who contracts COVID-19 may have contracted the condition from her work at a hospital, but if her physician is unwilling to state "to a reasonable degree of medical certainty" that she contracted it from work, she may have difficulty ultimately succeeding with her claim.
Work Comp Benefits Offered In South Carolina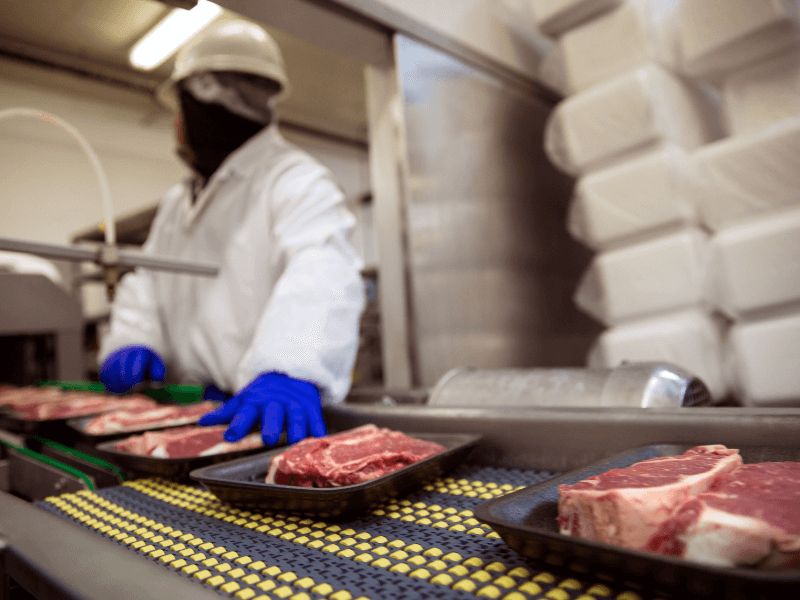 If you have contracted a work-related illness in South Carolina and reported the illness for your benefits, what can you expect from your compensation?
The following benefits could be recovered from your workers' compensation benefits.
Medical Benefits – When you are sick because of your job, your employer should cover your expenses. Your work comp benefits should cover any care, exams, or treatments.
Temporary Disability – Some illnesses might be serious but not lifelong. You might only need a short period of time off before you fully recover and can return to your original position. Temporary disability benefits could cover you if you are temporarily unable to work or if you return for lighter duty.
Permanent Disability – Illnesses like mesothelioma are tough to treat, and you might not be able to work in the capacity you did again. If you are unable to return to work or your original position, your disability benefits should provide compensation to make up for these lost wages.
Difference Between Permanent and Temporary Total Disability
Under South Carolina workers' comp laws, you can receive disability benefits for both permanent total disability and temporary total disability. The primary distinction between the two disability types stems from the injury's severity and the length of time you can receive financial benefits for your disability.
What is Permanent and Total Disability?
Permanent and total disability is a condition where a worker's injury or illness means they no longer can work and are eligible for benefits under South Carolina workers' compensation law requirements. These workers generally receive money for a longer period since they are considered incapacitated and will need more time to recover.
Proving you are no longer able to work can be a long battle. Seeking legal advice from an injury lawyer equipped to handle workers' comp claims in South Carolina can help you document your occupational illness, workplace injury, and medical expenses, increasing your chances of obtaining compensation.
What is Temporary Total Disability?
A designation of temporary total disability in South Carolina is given when a worker is sick and is placed under work restrictions for a period of time while receiving medical treatment. If the employer cannot accommodate these restrictions, the employee can take a disability leave while they tend to their occupational illness. Weekly benefits are paid until the employee can return to work or their healthcare provider releases them from medical care.
Is There a Statute of Limitations to File a Workers' Compensation Claim in South Carolina?
State rules for workers' compensation insurance for job-related injuries and occupational illnesses give employees 90 days to report the health issue to their employer. Generally, you must also file a workers' compensation claim with the South Carolina Workers' Compensation Commission (SCWCC) within two years after a workplace accident occurs in South Carolina.
That said, occupational illnesses are looked at a little differently. Under South Carolina law, the two-year statute of limitations does not begin until the employee has been diagnosed definitively with an occupational disease and notified of their diagnosis.
Either way, you should always consult with a South Carolina workers' compensation attorney as soon as possible, even if you missed important deadlines imposed by the State of South Carolina. Depending upon your exact circumstances, you might be eligible. Once you realize you might be eligible to file a workers' compensation case, call an attorney immediately.
How Long Can You Stay on Workers' Comp in South Carolina?
Workers who contract an occupation-related illness can pursue compensation to help pay for medical costs, a percent of lost wages, and other expenses as long as they require them for up to 500 weeks.
How long you can collect depends on the nature of your on-the-job injury and when your physician clears you to return to work. In some instances of permanent and total disability, you can collect lifetime checks with additional benefits. These types of injuries usually involve paralysis or a traumatic brain injury.
If you qualify to receive workers' compensation benefits and miss at least one week of work, you will get a financial distribution of approximately two-thirds of your average weekly wage. If your illness keeps you out for over two weeks, you can file a claim for retroactive benefits.
If Your Workers' Comp is Denied, You Still Have Options
Even if your South Carolina workers' compensation claim is denied, you might still be able to file an appeal and attempt to have the decision of the SCWCC reversed. There are four layers of appeal actions to take if you want to appeal the decision on your illness or injury claims.
1. Hearing
If your initial on-the-job illness or injury workers' comp claim is denied, you can request a hearing before a commissioner. Once the commissioner hears your appeal, they will issue a decision upon the conclusion of your hearing.
2. Commission Review
Once the commissioner denies an appeal for an employee to receive workers' comp insurance benefits, the worker may request a commission review. You must make this request within 14 days of the commissioner's denial. The review consists of three commissioners who examine your case and determine your eligibility for workers' compensation benefits.
3. Court of Appeals
If the commission review denies you compensation benefits, your next step is to file an appeal with South Carolina's Court of Appeals. You must do this within 30 days of receiving a registered letter of the commission review denial or from the award notification date, whichever is longer.
4. Supreme Court
If the Court of Appeals rejects your claim, you have one final course of action. This would entail filing an appeal with the South Carolina Supreme Court. It is rare for cases to make it to this level, as the Supreme Court only hears a small number of the appeals it receives.
Are You Working in Conditions Detrimental to Your Health?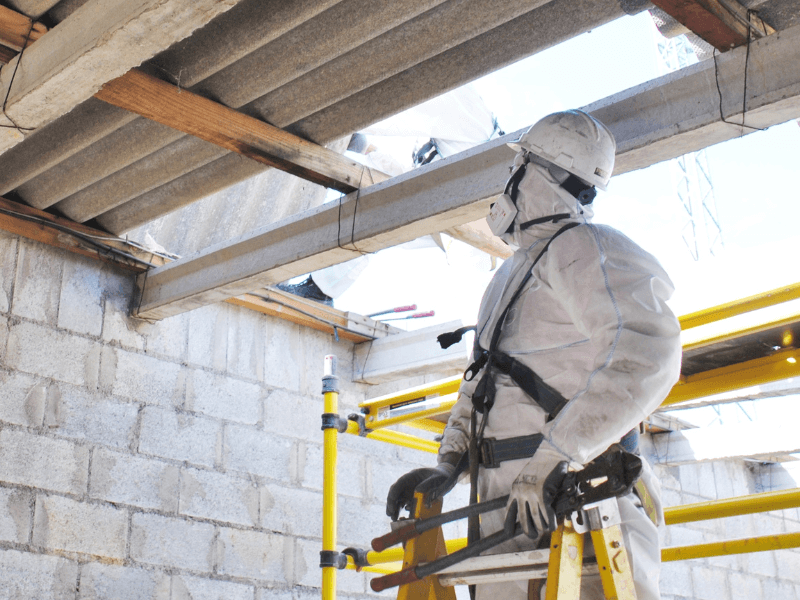 No one should be subject to poor working conditions that make them sick or lead to injury. Ill or injured workers have the right to receive compensation to ease the burdens of coping with a life-altering illness that negatively impacts their life and the lives of their family members.
As a South Carolina personal injury law firm, HawkLaw is committed to helping workers with occupational illnesses receive the workers' compensation benefits they need and deserve. When you meet with one of our knowledgeable and experienced workers' comp lawyers, they will examine your case and present your options.
Once we move forward, we will serve as the go-between with the insurance company. This way, you can focus on recovering your good health without the stresses typically imposed by insurance companies on workplace accident or illness victims.
Contact A South Carolina Work Illness Attorney
Illness can make it just as difficult to return to work as an injury, but you might not be aware of your work illness coverage and whether your condition counts. That is why you need a personal injury lawyer from HawkLaw on your side.
You can count on your employer's insurance company to work in their best interests. Whether you have a permanent, temporary, or partial disability, you will want someone in your corner to negotiate and, if necessary, battle with the insurance carrier to get you your rightful compensation to help pay your medical bills and other needs.
Schedule a free consultation* with a South Carolina workers' compensation lawyer from our law firm. We will review your claim and see whether you qualify for benefits. If you do, we will fight for you to get the full benefits you deserve. To get started, call us at 1-888-HAWK-LAW (429-5529) or fill out the online form below.
Our attorneys have helped many workers from Charleston, Greenville, Columbia, Spartanburg, Myrtle Beach, and across South Carolina. We have knowledge and experience working within the workers' compensation system.
HawkLaw fights to win! Call us today for a free case review* of your workers' compensation case.
---