South Carolina
DUI Accident
Helping Victims of Drunk Driving Cases Recover From Tragedy

4.8 Average on Google
DUI Accident Lawyers in South Carolina
DUI accidents are all too common and risk the health and safety of innocent people. If you're the victim of a traumatic DUI accident, let us Fight to Win. As a digital-first law firm, your case can be initiated at any time. We'll always fight for the settlement you deserve. Simply talk to us using our live chat or call 888-HAWKLAW and our team will get to work.
Drunk driving accidents can have devastating and long-reaching effects. Accident victims may face serious injuries, property damage, or the wrongful death of a loved one. According to the national data from the National Highway Traffic Safety Administration (NHTSA), approximately 28 people die daily from motor vehicle accidents involving impaired drivers. In 2019, there were 10,142 fatalities in the United States due to motorists under the influence of alcohol.
Mothers Against Drunk Driving (MADD) claim over 290,000 incidents occur each year in South Carolina, and over 10,000 people are killed in a DUI accident. The numbers are staggering and made all the more tragic by the fact that DUI incidents are easily preventable if people took more precautions.
The victims of these senseless accidents often suffer pain and injury of unfathomable levels, especially since drunk driving accidents are totally preventable. At HawkLaw, our drunk driving accident attorneys are determined to help car accident victims recover fair compensation for their suffering. If you were injured by an intoxicated driver, contact us through our contact page or by calling 888.HAWK.LAW to receive a free consultation.*
Have you been Injured?
We're Ready to Fight for You
Get Your Case Started Immediately. We'll Be There for You. Anytime. Anywhere.
How Common Is Drunk Driving In South Carolina?
Unfortunately, drunk drivers wreak havoc on tens of thousands of innocent victims in South Carolina every year. According to South Carolina public safety officials, approximately 22,000 DUI arrests are made annually. Under state law, a person is under the influence if their Blood Alcohol Concentration (BAC) reaches 0.08. Once a person reaches this level of intoxication, they are seven times more likely to be involved in a motor vehicle accident than a driver with a zero BAC level. Even a smaller amount of alcohol, registering at the 0.15 BAC level, increases the chance of an accident by 25 times.
Tragically, nearly half of all deadly car crashes occurring in the state involve impairment. Preliminary NHTSA data indicates one person is killed in a DUI .08-related accident every 30.8 hours. That's approximately one senseless death every single day. Unfortunately, the people taking these risks typically don't think about the damages and subsequent heartache they cause when their actions result in someone else's injury or death.
Drivers who get behind the wheel of a motor vehicle or hop onto a motorcycle after drinking are held accountable in South Carolina. The state has a "Sober or Slammer" approach because lawmakers in the Palmetto State take drunk driving (or any other type of driving while impaired) incidents very seriously. Drunk driving is an intentional decision made, and accidents caused by these irresponsible choices are 100% preventable if only those negligent individuals would have simply acted responsibly. Law enforcement members take DUI events seriously and actively monitor roads to detect impaired drivers. Tragically, while helpful, it still doesn't prevent drunk driving-related injuries and deaths from occurring.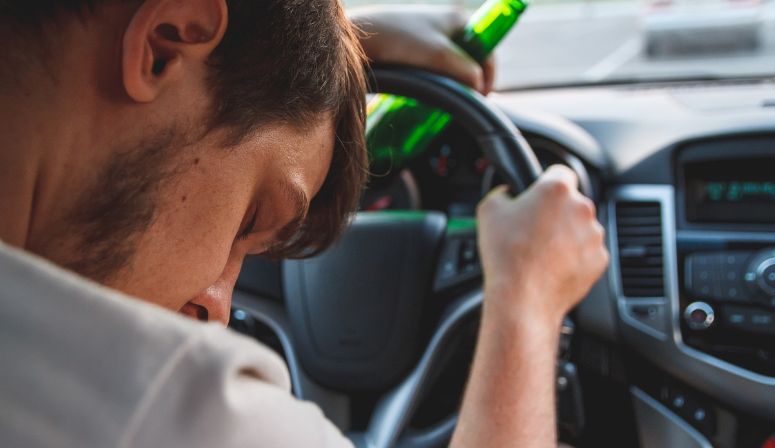 What Evidence Is Important In A South Carolina Drunk Driving Accident Claim?
At HawkLaw, we firmly believe drunk drivers should be held accountable for their dangerous actions, regardless of their BAC level. We'll perform due diligence to make certain the at-fault driver is held legally liable for the accidents that resulted in your injuries and losses, along with pain and suffering. To prove negligence in a South Carolina DUI accident claim, several pieces of documentation are required. Your DUI personal injury attorney can gather critical evidence on your behalf. The evidence they'll gather includes:
Law enforcement reports, which may include a field sobriety test, interviews with witnesses, and testimonials from the responding officers
The results of a chemical or toxicology test, including the blood alcohol content of the at-fault driver
The at-fault driver's criminal record, including any previous DUI convictions
Medical records, such as lab tests or diagnostic images
Your personal injury accident lawyer will pursue justice for you from the drunk driver and fight to hold them liable for your losses. If the driver was charged with DUI or a related driving offense, this arrest could help strengthen a personal injury liability case against the driver. However, even if the driver wasn't charged with a DUI-related offense or found not guilty, your South Carolina DUI accident lawyer can still potentially establish driver negligence led to your injuries and losses.
What Are Punitive Damages In A Personal Injury Case?
A personal injury lawyer can help you pursue compensation for medical bills and other damages. Under South Carolina personal injury law, there are two types of recoverable damages after a DUI accident case: compensatory awards and punitive awards. Compensatory damages include medical expenses, lost income, vehicle repairs, mental anguish, and pain and suffering. This means if you've suffered any losses that affect your quality of life, you're entitled to monetary compensation.
Punitive damages are only available in cases where the at-fault driver acts in a reckless manner and/or in violation of the law. Some factors that may cause a jury to award punitive damages include:
Whether the driver's BAC levels were higher than the legal limit
Whether the driver had previous DUI convictions
Whether the driver is 100% responsible for the auto accident
Punitive damages are not automatic and aren't available for all personal injury cases. That being said, many juries or judges will rule in favor of this type of monetary punitive damage award to victims to send a message and/or to emphasize to individuals who act recklessly that their behavior won't be tolerated.
Does South Carolina Have A Statute Of Limitations For DUI Injuries And Fatalities?
Under State of South Carolina law, there is a short window of opportunity to file a claim against the person who caused a DUI-related injury or fatality. At HawkLaw, we encourage you to speak with an attorney to obtain legal advice as soon as possible after the accident occurs. While state law offers a limited window to file a lawsuit, it also does allow for some exceptions, which means your claim may still be viable even if much time has passed. A skilled DUI attorney can examine the circumstances surrounding the accident and determine if your personal injury case has merit and can still be filed because of specific circumstances, and is not subjected to South Carolina's statute of limitations.
Liability for DUI accidents in South Carolina
Medical Expenses
Your DUI accident legal claim should always include medical expenses incurred to treat your injuries from a drunk driving incident. These include medical bills for the night of the accident, and rehabilitation therapy costs to fully recover from the incident.
Lost Wages
If the DUI incident puts you into the hospital, you'll likely be on bed rest for several days, potentially for weeks; all of which is time that you're unable to work your regular job. Your claim against the drunk driver can include compensation for that lost earning potential.
Pain and Suffering
Drunk driving accidents don't just cause physical harm. They also leave psychological scars from the trauma of the incident that will likely impact you for years to come. Between physical pain and emotional suffering, you can include compensation for both traumas in your claim in an attempt to try and make things right again.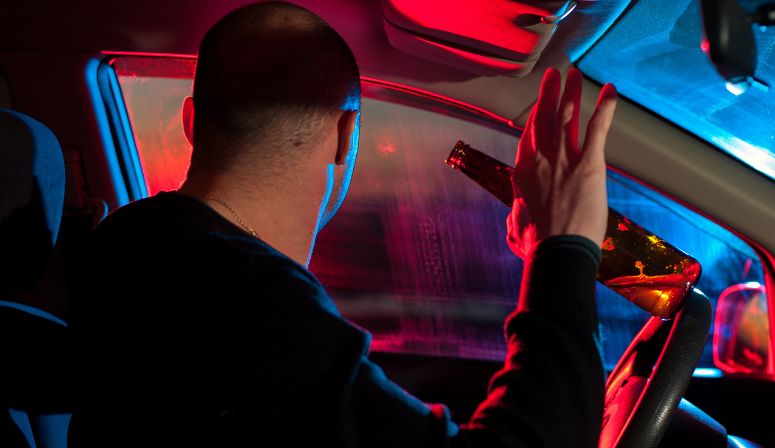 Contact a DUI Accident Lawyer – HawkLaw Fights To Win
Statistics show drunk drivers are significantly more likely to be at fault for car crashes than sober drivers. A person who chooses to drink and drive will suffer from impaired judgment, slowed reaction, and essentially an inability to make sound decisions when driving, all of which can lead to serious injuries, or worse, fatalities. Sadly, these senseless accidents are easily preventable if people who choose to drink make smarter decisions or take better precautions.
If you or a loved one were injured in an accident due to impairment of alcohol or drugs in Charleston, Columbia, or other regions of South Carolina, an experienced DUI lawyer can help. The compassionate and knowledgeable personal injury attorneys at HawkLaw will fight for you to hold the drunk driver who caused you pain responsible for their actions. We handle DUI accident injury, wrongful death, and personal injury claims against drivers or other people who can be held liable for their actions.
Our South Carolina DUI Accident law firm is dedicated to helping victims of drunk driving collisions obtain justice for their suffering and losses. The attorney-client relationship is extremely important to us, and our law office promises to meticulously examine the details of your case. At HawkLaw, we fight to win. Contact our car accident attorneys by calling 888.HAWK.LAW or by using our contact page today.
Let Us Handle The Insurance Companies
At HawkLaw, we know how insurance companies aim to lowball DUI accident victims. Even worse, a claim can become more complicated when dealing with uninsured motorist coverage, the rising costs of medical treatment, brain injuries, disfigurement, and more. A drunk driver has no right to take away your enjoyment of life, and we will tenaciously fight to help you get the compensation you deserve. We service all of South Carolina, including North Charleston, Myrtle Beach, Florence, Rock Hill, Lexington, or wherever else you may reside. To take legal action against a drunk driver, give us a call to schedule your free case evaluation* right now.
Frequently Asked Questions
How do I file a claim after a DUI accident?
Drivers have a duty of care to pedestrians on the road since pedestrians are exposed and at greater risk of injury or death in the event of an accident. When drivers are impaired, they risk violating that duty of care as they are slower to respond while behind the wheel. When you can prove that this impairment was responsible for the accident, you have a strong case in a DUI legal claim.
What types of damages can I press in a DUI accident claim?
If you prove that a drunk driver was directly responsible for your injuries, you can build your claim around those facts. You can seek compensation for personal injury, property damage, and financial losses, in addition to the medical expenses incurred for treatment of your injury.