Recent Blog Post
Who's at Fault for Accidents Caused by Poor Road Conditions?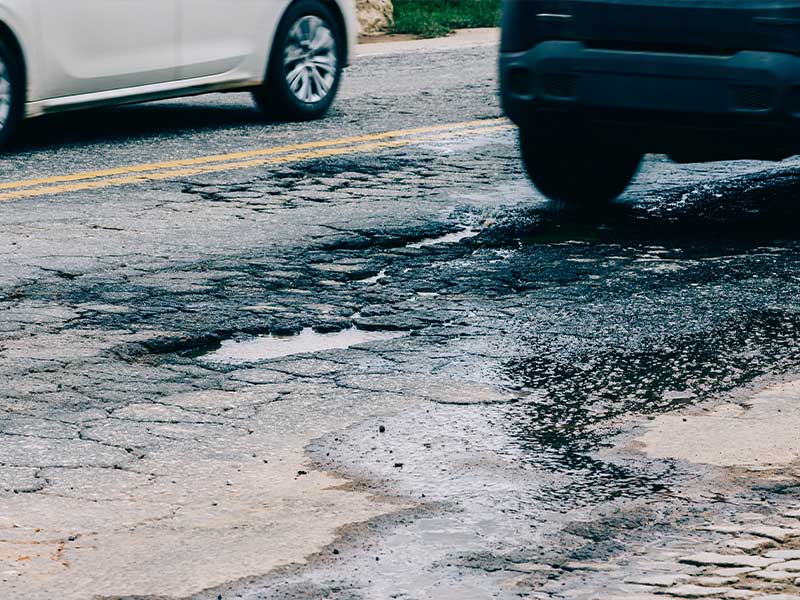 When roadways are not maintained properly, and potholes and other problems are allowed to form, vehicles may sustain damage more easily. A pothole, for example, can knock out the alignment of your car, wear out your tires, or bust your rim.
It is no wonder South Carolina motorists were paid more than $900,000 from July to December 2019 for pothole-related claims. The media indicates 632 statewide insurance claims made were connected to potholes, manholes, and drains in this timeframe. Out of that, 92% of the claims were filed against one of South Carolina's government agencies, the Department of Transportation (SCDOT).
If you have an accident due to poor state road conditions, contact the dedicated car accident lawyers at HawkLaw, P.A. Our car accident attorneys can help you file a claim against SCDOT and fight for the compensation you deserve. Call our law firm today at 888-HAWKLAW to speak with a member of our legal team and arrange a free consultation.*
What Are Some Examples of Poor Road Conditions in South Carolina?
According to a consumer affairs report, South Carolina is listed as #14 for the worst roads in the country. While this is an improvement from previous years, SC roads are still in dire need of improvement. The following are areas where the DOT can make significant improvements, increase driver safety, avoid personal injury from accidents, and reduce property damage related to poor road conditions.
Potholes
Potholes are not just a nuisance; they can cause severe vehicle damage and lead to injury if this structural failure leads to an accident. Potholes form when the dirt and soil beneath the asphalt begin to shift when cars and trucks pass over the road. In time, this leads to cracks in the asphalt, and it becomes loose, creating a pothole.
Incorrect or Missing Signage
When motorists are unfamiliar with roads, they rely on signs and traffic signals to help them navigate the area, along with its traffic patterns.
Stop signs
Speed limit signs
Intersection signs
Curvy road signs
Other warnings/directives
If the state or local municipality does not invest in maintaining correct or replacing missing signage, this increases the risk of accidents because drivers do not have the full information they need to make safe driving decisions.
Missing Guardrails or Barriers
Unfortunately, many roads are missing critical guardrails or barriers that help protect the public. Roads are often designed to accommodate high-speed traffic, and guardrails and barriers go a long way toward preventing crossover crashes when they are installed between opposing lanes.
Roads with Poor Drainage
Weather conditions play a primary role when it comes to car crashes, especially when roads do not properly drain and cause adverse driving conditions. The Federal Highway Administration lists a number of ways weather creates hazards.
Visibility
Flooding
High winds
Temperature extremes
These factors can affect a motorist's ability to safely navigate a car, especially if the roads are not properly maintained and precipitation cannot properly drain off the pavement.
Highway Ruts
Over time, heavy vehicles, such as tractor-trailers and large SUVs, can adversely impact road surfaces. The wheels of vehicles dig into the road's surface, creating grooves in the pavement. This leads to potholes and uneven road surfaces, making it difficult for drivers to maintain control of their vehicles if they hit or drive over them.
Shoulder Drop-Off
The safest way to install road shoulders is to pave them to be the same level as the roadway. Unfortunately, shoulder drops are common, and those more than two inches below the road's surface tend to lead to more accidents.
Construction Hazards
Construction  is an important factor when maintaining roads. However, careless or missing signage, improper cone placement, mismarked detours, and unmarked vehicles, can lead to miscommunication, creating the perfect storm for a motor vehicle collision.
When is South Carolina Liable for Poor Conditions?
A city, state, or federal agency owns most public roads. Unless the road is privately owned, the state is responsible for properly maintaining the roadway. The South Carolina Tort Claims Act empowers people to file a claim against SCDOT. There are some exceptions where a governmental entity is not liable for losses, which are outlined by the State of South Carolina.
For instance, if SCDOT was not aware of road damage or other adverse conditions, they are not liable for the damage caused by accidents. There are other exceptions as well. Consequently, if a problematic road condition was reported and the department (or political subdivision) did not respond in a timely fashion, then they would be held responsible.
How Do I File a Claim Against the State of South Carolina for Damage to My Car?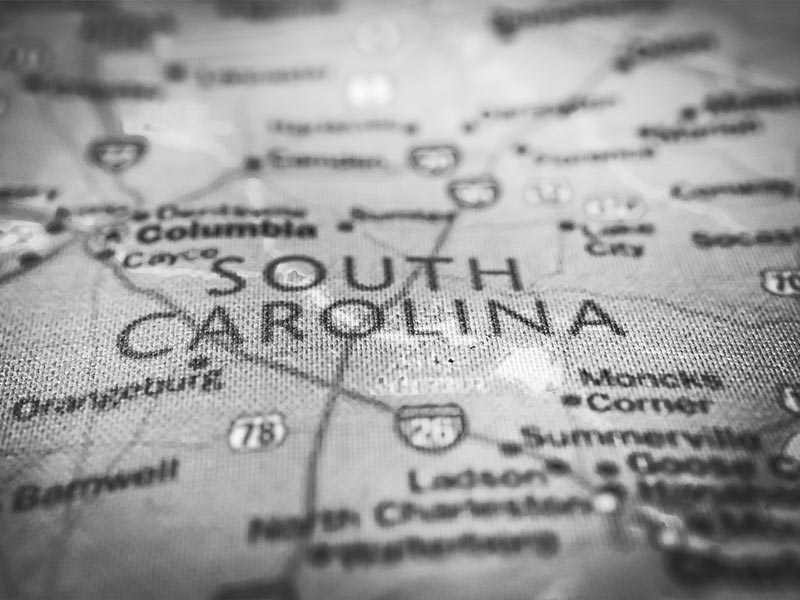 To have a successful claim, you must meet stringent time limits and follow any special rules set by South Carolina. For instance, you have just one year from the incident to file a claim. As you file your claim, you must provide details, such as the road and direction you were driving, the exact location of the problem, names and contact information for witnesses, and a description of the problem (photos can really help support your claim).
If you want to receive reimbursement for damage done to your car, you file a claim against SCDOT through its website, including two repair estimates or a copy of the invoice you already paid. To have an eligible claim, the following conditions must be present.
Your vehicle's damage occurred on a SCDOT road
SCDOT knew about the road problem
SCDOT did not correct the problem in a reasonable amount of time
Filing a personal injury lawsuit, civil lawsuit, or claims for damages against a government entity can be intimidating. Not to mention, it is common for the claims process to quickly get complex, especially since the state government's insurance companies are likely to try to shift the blame toward you and deny your claim. Working with an experienced personal injury lawyer can help you with battling or suing the local government to help you win your case.
Proving Negligence After a Pothole Accident
The State of South Carolina is a "fault" state. What this means is a driver (or in the case of poor road maintenance, the SCDOT) is liable for any damages occurring. If you can prove that poor road maintenance by SCDOT led to your accident, you can receive compensation. This is not always easy.
Working with an attorney who is well-versed in South Carolina car accident liability law can boost your chances of a successful claim, as accident victims bear the burden of proof for demonstrating negligence when they file a case against SCDOT.
What is the Statute of Limitations for Filing a Claim Against South Carolina?
If you were in an accident and poor road conditions on a South Carolina road caused it, you can file a claim against the State of South Carolina's Department of Transportation. You have one year from the date of the accident to file a claim to cover your vehicle's damages. At this point, SCDOT (or its insurance carrier) has 180 days to approve or deny your claim.
Damage to a car can quickly add up in repair expenses. The compensation you receive can help pay for damage to your car's wheels, tires, shocks, struts, ball joints, and other damages. For other damages, like injuries, you may have two years to file a claim against SCDOT. Speak to your car accident attorney to see if you have a longer period of time to file against the state.
It's Time to Hold the State Accountable
Was your car damaged due to the South Carolina Department of Transportation's negligence? If so, you may have grounds to file a damage claim against SCDOT. The auto accident attorneys at HawkLaw understand the difficulty and frustration of dealing with costly car expenses, especially when the situation could have been entirely preventable.
HawkLaw's car accident lawyers will help you get everything you need together to file a claim against SCDOT quickly, including filling out your claim form, following up with any response, and checking to see if you receive a response to your damage or injury claim within a reasonable amount of time.
To request a free consultation* and discuss your case, call our phone number, 888-HAWKLAW, or complete our convenient online contact form to speak with a member of our legal team today. We will assess your situation and determine if you have a case to pursue compensation.
---