South Carolina
Rideshare Accident
HawkLaw Fights to Get You the Money You Deserve!

4.8 Average on Google
Rideshare Accident Lawyer in South Carolina
Have you been injured by a rideshare driver or in an accident with a rideshare vehicle? You may be eligible for compensation, so talk to your South Carolina rideshare accident attorney about your potential claim.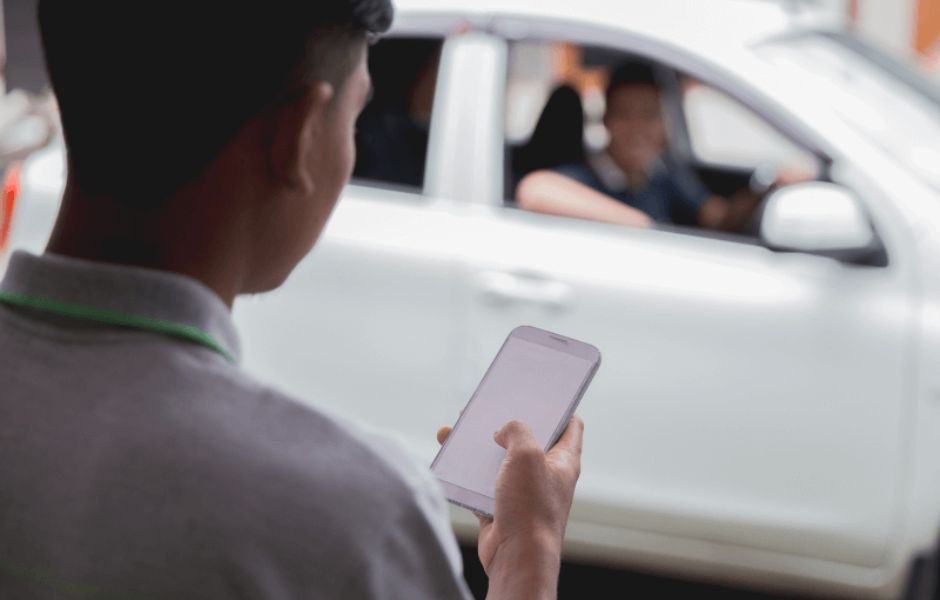 Rideshares are supposed to be a convenient way to travel safely, especially if you have been out drinking. Unfortunately, rideshare drivers can be just as careless as any other driver, which means you could have been badly injured in an accident involving a rideshare vehicle.
If you were hit by a rideshare driver or were a passenger in a rideshare accident, you may be owed damages. Your South Carolina rideshare accident lawyer from HawkLaw can help you seek the compensation you need to overcome your losses. To begin your case, schedule a free consultation* with our team of personal injury attorneys.
What Makes a Rideshare Accident Different Than a Normal Accident?
Rideshare car accidents are similar to regular car accidents. Like other forms of personal injury, they often come down to negligence on the part of a motorist or other party. There are, however, a few important differences that come into play when dealing with an Uber accident, a Lyft accident, or another rideshare accident. These include the requirements needed to drive for rideshare, and the insurance held by the drivers.
Requirements of Rideshare Drivers
Rideshare drivers must be at least 25 years old and have a valid driver's license. For Uber, the driver must have at least a year of experience with licensed driving under their belt. Rideshare services also require drivers to submit proof of personal insurance coverage, their vehicle registration, a vehicle inspection report, a profile picture, and possibly other documents. Finally, most rideshare companies claim that applicants must consent to a criminal background check as well as a driving history clearance before driving for the company.
In South Carolina, ridesharing also involves the Samantha L. Josephson Ridesharing Safety Act. This act requires all Uber and Lyft drivers to display license plate information on an easy-to-read, large-print placard on the front of their vehicles. Further, posing as a rideshare driver is a crime under South Carolina law. Finally, background checks and vehicle inspections are mandatory in the state.
Liability for South Carolina Rideshare Accidents
When you're hurt in a rideshare accident, finding who's responsible for paying for your losses can be a little difficult. Sure, the rideshare driver may have obviously caused the accident, but you may be unsure who pays for those losses. They're working on behalf of Uber, Lyft, or a similar company, so the company may be held liable, right?
Unfortunately, in most states, rideshare drivers are considered independent contractors, which means you'll need to sue the driver for your injuries. However, rideshare drivers are required to carry commercial driver's insurance. That means you should be covered for up to $1 million for your accident.
That gives you a chance to avoid a lawsuit with the person or party responsible for the rideshare accident. You may be able to let your rideshare accident lawyer talk to the insurance company and get you the maximum settlement for your South Carolina claim.
How Long After an Accident Can You Sue in South Carolina?
Like all states, South Carolina has a statute of limitations for filing a personal injury claim. This is a window of time during which accident victims or injured parties must file a lawsuit, or they may lose the right to collect compensation. In South Carolina, the statute of limitations is just three years. The right Lyft accident lawyer can help you file your injury claim on time and correctly to help you pursue the damages you deserve.
What Happens If You Are Injured While a Passenger in a Rideshare Vehicle?
If you are a passenger in a car accident with a Lyft driver or Uber driver, you should make sure to gather their information regarding their commercial insurance policy as well as their personal insurance. In addition, it is important to know that Uber and Lyft provide additional insurance coverage if the driver is using their rideshare app.
If your rideshare driver caused you harm, be it intentionally or negligently, you can file a claim against Uber or Lyft to cover your lost wages, medical expenses, pain and suffering, property damage, and other economic and noneconomic damages. Claims in these cases, because of the additional parties involved and the fact that the driver is using their car for professional reasons and not personal, can be more complex than normal personal injury claims.
This is why having legal advice and representation from a South Carolina car accident attorney with practice areas as an Uber accident lawyer can be so important. Contact the South Carolina Lyft accident attorneys at HawkLaw for a free case review* today.
Injuries Sustained From a Rideshare Accident in South Carolina
Every accident is unique, but many types of injuries are commonly seen by South Carolina personal injury attorneys. Bodily injury from a car accident can involve traumatic brain injury, broken bones, contusions, bruises, cuts, paralysis, loss of strength and mobility, and even wrongful death.
Invisible injuries are also a part of the injuries personal injury lawyers see. These include emotional trauma, loss of consortium, loss of comfort and support, and harm to your basic ability to enjoy life.
It is important if you are injured in a car accident that you receive medical attention at the time of the accident, if possible. Getting seen by a medical professional or first responder can help prevent injuries from getting more serious. It also shows that you took the accident seriously from the start. Your personal injury lawyer can help you determine how much you may be able to recover to pay for your medical bills, lost wages, loss of consortium, loss of comfort, emotional trauma, and other injuries.
Have you been Injured?
We're Ready to Fight for You
Get Your Case Started Immediately. We'll Be There for You. Anytime. Anywhere.
Getting Fair Compensation From South Carolina Insurers
However, it's not easy to get a fair settlement or compensation when you don't know what your injuries and other damages are worth. If you're not sure what your claim is worth, you may need to calculate the costs of your losses following the accident.
These damages may be financial or non-financial. Your financial damages should cover any economic losses caused by the accident, like lost wages and medical bills. Your non-economic damages cover your intangible losses that impact your quality of life. For example, if you now suffer chronic pain because of your rideshare accident, you may be qualified for compensation for that pain and suffering in South Carolina.
Common Causes for Rideshare Accidents in South Carolina
Many people use rideshare apps because they feel safer as a passenger with an Uber driver or Lyft driver at the wheel. These drivers, however, are just as susceptible to accidents as anyone else. Sometimes they are negligent behind the wheel. Even if they are outstanding drivers, they cannot account for every other motorist on the road. One bad decision can lead to an accident due to any of the following causes, or others.
Speeding
Speeding is one of the most common causes of accidents all over the country. When a motor vehicle operator drives too fast for the road conditions, it becomes frighteningly easy to lose control of their vehicle, leaving them unable to avoid obstacles or stop quickly enough to avoid hitting an object in front of them, like another vehicle that suddenly stops.
Lane Changes
Drivers need to be aware of everything around them all the time. When making lane changes, one second of inattention can lead to a catastrophic accident. Too many drivers, especially in modern vehicles, have an over-reliance on active safety features like blind-spot monitoring, and may fail to visually check that the lane is clear before moving over. An instant of poor spatial awareness can also lead to an early or late lane change, and before the driver knows what's happened, they've collided with another driver.
Tailgating
Tailgating can go hand in hand with speeding. When a driver follows another vehicle too closely, they may find that they are unable to stop in time to avoid an accident should the driver they are following stop too suddenly. Tailgating accidents can be catastrophic, leading to head and neck injuries and even fatalities.
Fatigue
When rideshare drivers try to make extra money, they might work long hours. Truck drivers must follow laws that limit how much they are able to drive, but these laws are not in place for rideshare drivers. This means that an Uber driver or Lyft driver may be working long shifts, and could be driving while exceptionally tired or exhausted. This can lead them to nod off at the wheel, or simply exercise poor judgment or slow reflexes.
A car accident lawyer from a personal injury law firm like HawkLaw can help you pursue damages for the losses you or a loved one have suffered from a South Carolina Uber or Lyft driver.
Did Your Uber Driver Cause an Accident?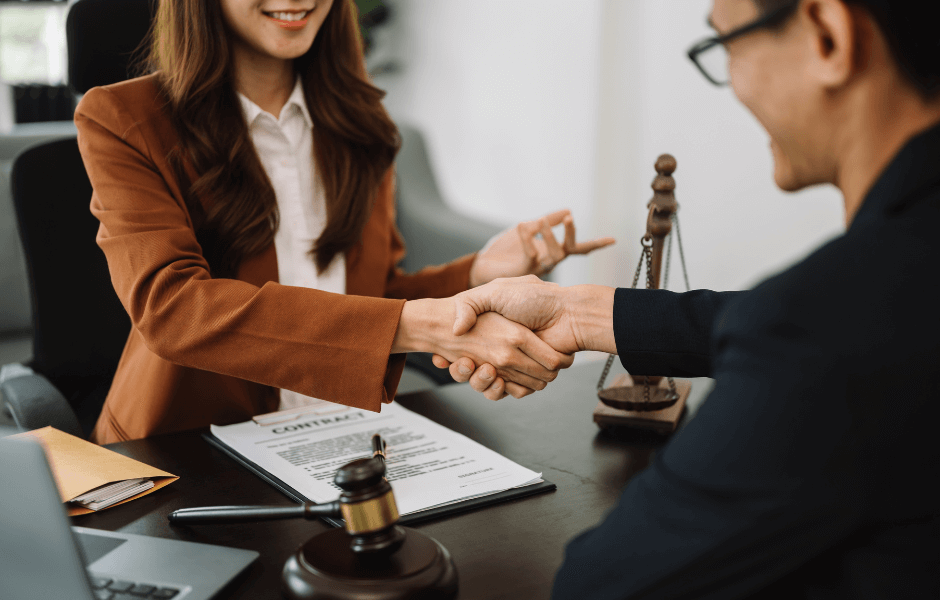 If you were a passenger in a rideshare vehicle that was involved in an accident, you deserve to be compensated for the damages you have suffered. Seeking that compensation, however, may require help from a South Carolina Uber crash lawyer. At HawkLaw, we represent clients from all over South Carolina via our four offices in Greenville, Columbia, Charleston, and Spartanburg. Even if you live in Anderson or Myrtle Beach, we can serve you and fight for fair compensation.
Our South Carolina personal injury lawyers build compassionate attorney-client relationships, and we will stand by your side every step of the way. HawkLaw fights to win! Call us at 888-HAWKLAW or use our online form to schedule a free case evaluation* today.