Columbia
Uber Accidents
HawkLaw Fights for Columbia

4.8 Average on Google
Uber Accident Lawyers In Columbia
When you're in a rideshare accident, it can be tough to identify the person responsible for your injuries. You may need a Columbia lawyer's help when your Uber trip goes wrong.
When you are in a rideshare accident, it can be tough to identify the person responsible for your injuries. You may need a Columbia lawyer's help when your Uber trip goes wrong.
If you are going to an event in Columbia, or if you are heading to Columbia Metropolitan Airport, taking your own car may be more hassle than it is worth. Many people choose instead to take an Uber or Lyft and save time.
However, that does not mean you are immune to accidents. Instead, you may have been seriously injured as a passenger, and now you need a Columbia rideshare accident lawyer. At HawkLaw, P.A., we know getting compensated as a passenger can be tough, so seek out help now for your rideshare crash.
Steps to Take After an Uber Accident in Columbia, South Carolina
Taking the right steps after a South Carolina Uber accident is essential for your health and future compensation. The following steps will help see you through the car crash.
Step One: Seek Medical Attention
Before anything else, you should always seek necessary medical attention after a Columbia Uber accident. Whether this is for yourself or any other accident victims, the most important factor is always protecting safety and avoiding wrongful death. This is especially important if your Uber was involved in a truck accident, which is statistically more dangerous. Plus, you will need medical records as evidence for your personal injury insurance claim.
Step Two: Call the Police
In addition to contacting health services, you should contact the police to secure the scene and properly direct traffic around it. The initial police report will serve as a valuable piece of evidence in your case.
Step Three: Call a Columbia Uber Accident Attorney
Before you contact any insurance agents or discuss how to move forward with the other people involved in the accident, you should hire a Columbia Uber accident attorney. Get contact information from others involved in the accident as well as any witnesses. Always consult a Columbia, South Carolina car accident lawyer before taking additional action or accepting any settlement offer.
Step Four: File a Report With Uber
Filing an accident report with Uber is fairly simple. Because you were an active passenger during the accident, it is likely that Uber's insurance will cover the costs of any medical expenses and property damage. You can file your report with Uber directly from their app or website.
How Does the Insurance Work After an Uber Accident?
Insurance for an Uber vehicle accident can be complicated because they are considered independent contractors. The applicable insurance depends on the job status of the driver at the time of the accident. If they are on the clock, insurance works differently than it would if you are a passenger in a friend's car who is an Uber driver but not currently on the job. Essentially, there are three scenarios to remember when determining how insurance will work after an Uber accident.
If the Uber driver is on the job and actively transporting passengers after a pick-up, their personal vehicle is considered a commercial vehicle. In that case, Uber's commercial insurance policy will cover injuries and property damage. If the motorist is not on the clock, their vehicle is no longer considered a commercial vehicle, and the driver's insurance policy will come into play.
The situation becomes complicated if you are in an accident with an Uber driver who is on the clock but not currently transporting passengers. While technically still on the clock, being between active fares means the rideshare driver is not transporting anyone at the time of the accident. Because of this, Uber's insurance policy may not apply. Instead, you will likely have to deal with a contingent insurance policy from the driver.
Responsibility for Your Claim
When you are hurt in an Uber crash, you need to identify the liable party to start pursuing compensation. Your first thought might be that because they were a driver for Uber or Lyft, you can sue the company for your damages. In many cases, the employer of the person who injured you is also responsible for the damages.
This is not so easy for rideshare companies, however. Although companies such as Uber screen and check potential drivers, they claim that they are only an app-building company and that their drivers are independent contractors. That means that it can be difficult to sue them.
Fortunately, you may not have to sue. Instead, you might focus on getting your full settlement from Uber's commercial driver insurance company. Your claim may be covered for up to $1 million in damages.
Types of Injuries That Are Common in Uber Accidents in Columbia, South Carolina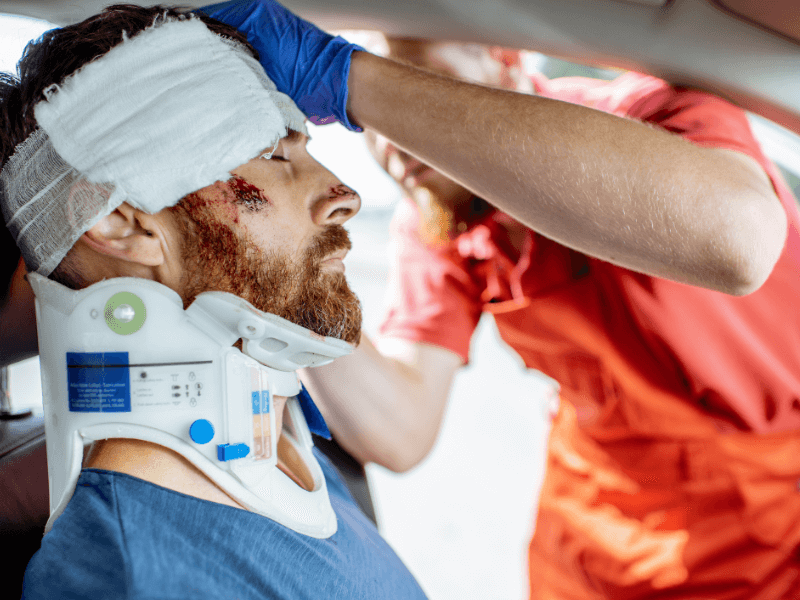 Like any other kind of motor vehicle accident, an Uber accident can leave you or a loved one with significant, potentially catastrophic injuries and medical bills. Some of the most common injuries that occur from Uber accidents are the following.
Whiplash
Whiplash is a bodily injury that can occur when the injured person is shaken violently for a brief period causing stress in the neck. This is common in all types of auto accidents.
Broken Bones
A broken bone is not only painful, but it can take a long time to heal properly. The expenses that accompany a broken bone are significant as well, so it is important to catalog all of your medical costs.
Spinal Injuries
The range of severity for spinal cord injuries varies quite a bit. You could suffer an injury that physical therapy can fix in a few weeks, or you could be permanently paralyzed. This is why it is important to get medical attention as soon as possible. If you suspect you have a spinal injury or neck injury, do not move more than you need to. Contact emergency services.
Internal Injuries
Internal injuries can be severe, and you must get medical attention as soon as possible. Because these kinds of serious injuries are not always visible or can seem as harmless as general aching after an accident, it is essential that your medical needs are taken care of before anything else.
Getting Your Full Settlement Amount in Columbia
Just because you are injured does not mean that the insurance company will be willing to give you the full settlement you deserve. They are a for-profit company looking to protect their bottom line.
That is why you need to speak to a Columbia Uber accident attorney for legal advice about what your claim is worth. If you do not seek out the full settlement you are owed within the statute of limitations, you might not get a chance to recover what you did not receive. That means you might have to pay out of your own pocket for damages that you did not cause.
Because of this, you should speak to your Columbia personal injury attorney about your losses, which could include any of the following:
Hospital costs
Lost wages
Cost of household services
Being in any kind of accident is stressful, and you should be able to focus on your recovery before anything else. However, it is important to remember that your recovery can depend on how you act in the wake of your accident. Here are the most important actions to avoid if you are ever involved in a rideshare accident.
Not Seeking Medical Attention
Regardless of damages, fault, legal standing, or any other factors you may be concerned with after an accident, your own health is most important. Seek medical attention right away, even if you feel fine after an accident. Some accident injuries take a while to appear fully, so you should try to catch them early and start treatment as soon as possible. Plus, waiting to get medical attention makes it more difficult to prove that the accident caused your injury.
Posting to Social Media
Posting on social media can negatively affect your case. Much like employers, insurance companies will search through your social media accounts in an effort to find anything that may be detrimental to your Columbia Uber car accident case. This includes posts about the accident as well as posts after the accident that appear to undermine your injury claims.
Admitting Fault
Much like anything that could involve a legal case, it is essential that you do not admit fault in the wake of an accident. This will be used against you. Remember, even apologizing can imply that you are at fault.
What to Do if the Uber Driver Refuses to Call the Police After an Accident in Columbia, South Carolina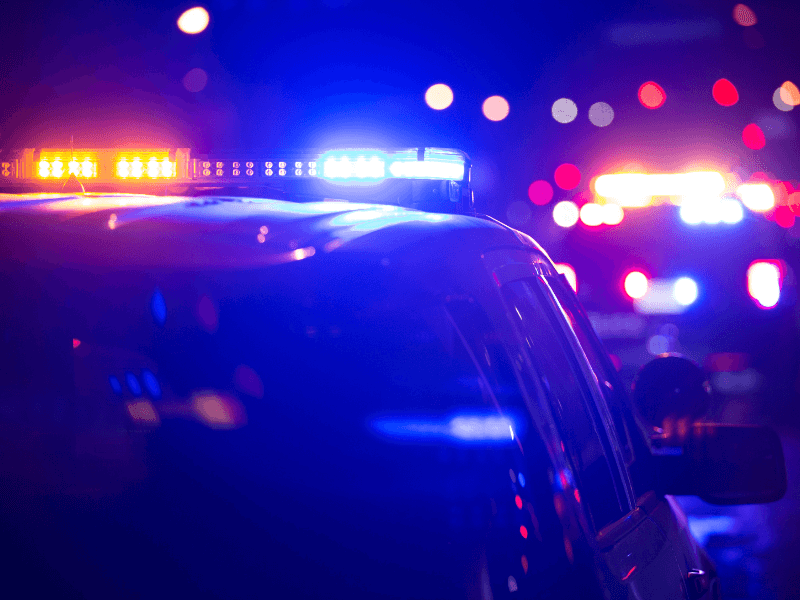 If you are involved in an Uber accident and the driver refuses to call the police, you must take action. The police must be called after any kind of accident. Without a record of the accident, you will have a tough time seeking damages, even with a Columbia car accident attorney.
When the Uber driver refuses to call the police, capture as much evidence as you can from the scene of the accident, including the license plate numbers of the vehicles involved. Calling the police yourself may help too, but there is a chance that your driver and the other drivers involved will be gone by the time the police arrive. Whatever happens, contact a Columbia personal injury lawyer to help make your car accident claim to Uber itself.
Seek Out a Columbia Lawyer After Your Uber / Lyft Crash
Struggling after your Uber driver left you injured? It can be tough to get answers and seek appropriate compensation for your injuries and damages. You are already facing injuries, and you might not have the legal experience to fight for yourself.
That is why we offer free consultations* at HawkLaw, PA. We understand how confusing a rideshare crash can be. Because of that, we will talk to you obligation-free, so you know our law firm can help you with your claim.
If you are struggling after a rideshare wreck, contact your Columbia Uber accident lawyer for a free consult*. When you are ready, reach out by calling 1-888-HAWK-LAW (429-5529) or by completing the online form below.
Visit Our Office
Address:
HawkLaw, P.A.
140 Stoneridge Drive
Suite 430
Columbia, SC 29210