Columbia
Work Illness
HawkLaw Fights for Columbia

4.8 Average on Google
Columbia Work Illness Lawyer
Being sick makes it difficult to work, but a chronic illness can make it impossible. If you are a Columbia worker struggling with a work-related illness, reach out to a lawyer for help with your claim.
An injury is serious, and you know that you will need to file a claim to get your compensation in Columbia, SC. Unfortunately, your condition might not be so simple. Typically, workers' compensation applies to those who were hurt in a fall or injured by machinery. However, securing compensation may be more difficult if you have suffered a serious or chronic illness due to the conditions of your workplace. Certain workplace illnesses make returning to work an incredibly difficult feat.
Such a situation can leave you and your family in a dire position, especially if you're completely unable to return to work for the foreseeable future. When that happens, seek out compensation by calling a Columbia work illness lawyer from Hawklaw, P.A.
What Work Illnesses Can I File for in Columbia, South Carolina?
When you are physically injured at work, you will likely be taken from your workplace to the hospital to receive care. Unfortunately, a work illness is not so easy to determine. While your workers' compensation may cover certain illnesses or conditions aggravated by your job, you must prove that your job caused the illness.
For example, just because you had a heart attack at work does not mean that your position caused the illness. Instead, you'll need to prove that the stress agitated your condition enough to cause a serious medical emergency.
If you're struggling with these work-related illnesses in Columbia, seek out an attorney regarding your potential benefits, including:
Certain other cancers
Carpal tunnel syndrome
Hearing or sight loss
Black lung disease
Most Common Workplaces in South Carolina for Work Illnesses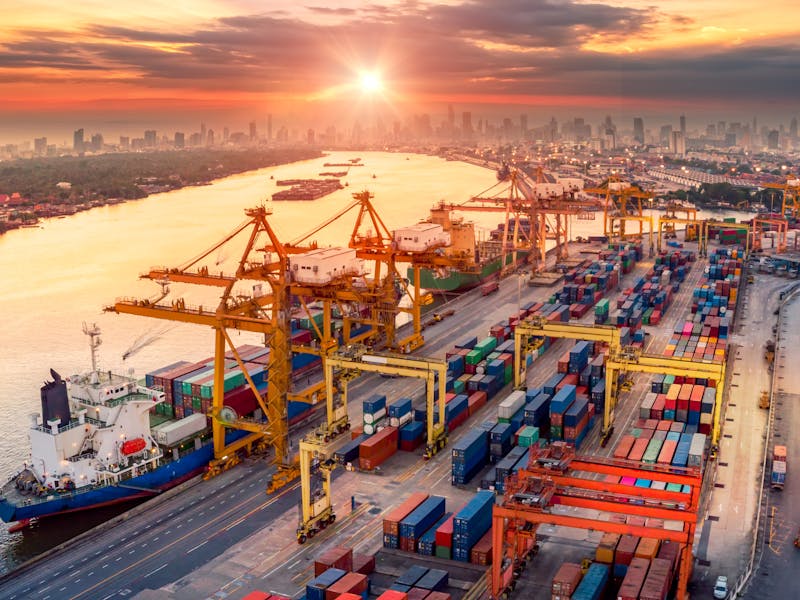 Some jobs in South Carolina are more likely than others to lead to illnesses in the workplace, including wrongful death. Quite a few factors play into this, such as the safety precautions taken at the workplace and the location of the workplace. Some working conditions are especially prone to creating illnesses in a way that others are not.
Shipyards
Shipyards expose workers to a variety of problems that could lead to illnesses. A shipyard, especially one that deals with a lot of international shipping, is likely to expose workers to a wider range of diseases. Additionally, loud machinery can lead to hearing loss when workers are exposed to the noise for an extended period of time, which may be a permanent disability.
Construction Sites
Construction sites are often considered to be a dangerous place for personal injuries, but you may be exposed to illnesses there, too. Similar to shipyards, construction sites expose workers to loud machinery for extended periods of time. Additionally, you may find elevated levels of dust and irritants on construction sites that can lead to injured employees with respiratory problems.
Office Settings
While you may think of office settings as generally safe places to work, you may find yourself more at risk of developing an illness than suffering an on-the-job injury. The proximity to other coworkers makes illnesses fairly easy to spread. The state of the office can also play a role because asbestos could be present in the building, which leads to respiratory illnesses in many cases.
Farms
At farms, illnesses are primarily expressed in the form of skin conditions. Because farm workers spend most of their time out in the sun, serious skin conditions can develop, including illnesses as devastating as skin cancer. Loud farming machinery can also lead to hearing loss with repeated exposure. Experienced attorneys in South Carolina often have experience with farming illnesses considering agriculture's large stake in the state's economy.
Service Industry
Workers who are exposed to hundreds of people daily may develop illnesses that they catch from their proximity to others. Retail workers and restaurant workers are particularly at risk, given the sheer number of people they interact with each day. If proper safety precautions are not taken by a business, its workers could be at a greater risk of illness.
Schools
Teachers are at risk of illness simply due to the people to whom they are exposed. Children in schools can carry communicable diseases, and younger children are less likely to practice general hygiene to prevent the spread of illnesses. Schools may share responsibility for failing to provide adequate means to combat illness, such as access to hand sanitizer and qualified nursing personnel.
Medical Facilities
Working at a medical facility will likely involve workers coming into direct contact with people who are actively sick. Hospitals, doctor's offices, and other facilities have a responsibility to provide their workers with the proper equipment to help combat the spread of disease. This includes gloves, masks, hand washing stations, and more to prevent workplace injury and illness.
Time Frame to Settle a Workers' Comp Case in Columbia, South Carolina
The length of your workers' comp case can vary based on the details of the case. It could be settled in as little as six months, or it could take as long as two years. Several factors contribute to the length of time a workers' comp case can take, including how much evidence you have, whether you need to make an appeal, and what kind of offer the workers' compensation insurance provider is willing to offer you upfront.
Keep in mind that insurance companies tend to lowball you at first because their business model depends on them paying out as little compensation as possible. To speed up this process, you should consider hiring a Columbia workers' comp lawyer from an experienced South Carolina personal injury law firm.
Backpay for Workers' Compensation Claims
While getting compensation can take quite a while, depending on your case, the money you get in the end will account for the time it took you to go through the process. Put simply, if your illness is compensable, you will receive back pay starting from the date of your illness rather than the date of your settlement. The law protects injured workers and their medical benefits for the entire duration of their illness, should they qualify.
Workers' Comp Benefits for Columbia Workers
Once you've proven that your illness is work-related, what types of benefits should you expect to receive? These benefits should cover all your suffering in the wake of your accident, so speak to your lawyer about your potential benefits and how much they're worth.
For example, your medical expenses should be covered by your workers' compensation. These costs are the responsibility of your employer's insurer. Make sure all treatments reasonably used to help you heal are included.
Make sure, too, that you're getting the disability benefits you deserve. These benefits may include either partial or total disability benefits, depending on the severity of your condition. For example, you might be unable to return to work in any capacity. Because you are completely unable to return, total disability benefits should cover a percentage of your original compensation.
If you're able to return to work but unable to do your original job, partial disability can help you recover. You may receive some of the difference between your original wages and your new wages in a less-demanding position.
How Long Do I Have to Sue for Work-Related Injuries in South Carolina?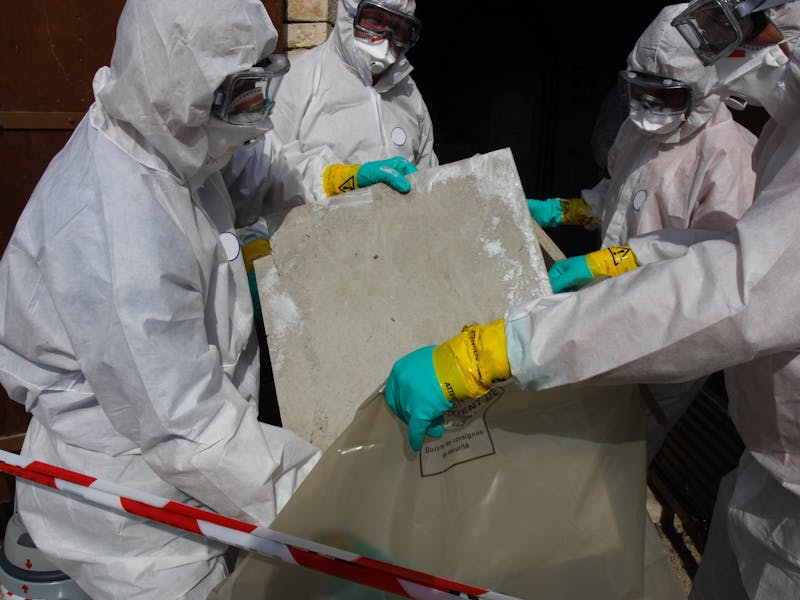 Filing a workers' compensation claim in South Carolina has a 90-day limit from the discovery of your injury or illness. Note that this does not necessarily correspond with the date of your injury. If you fall and break your arm due to a poorly maintained ladder, you will likely notice the injury right away. Illnesses, however, can take time to develop, so the 90-day counter does not begin until you have discovered your illness. This is the discovery rule in South Carolina law.
Can You Sue For Workplace Illnesses or Injuries
In regards to suing, you technically cannot sue your employer in cases of work-related injuries or illnesses. As a no-fault state, South Carolina requires you to alert your employer of your injury or illness and file for workers' comp benefits with them. The only scenario in which you have the right to sue your employer is if they mishandle your workers' comp claim.
As a disclaimer, there are some cases in which the 90-day limit is extended due to extenuating circumstances. If your employer is already aware of your illness, like if they witnessed your workplace accident, you do not have to worry about notifying them. The 90-day limit can be extended, however, if you were prevented from notifying your employer due to some kind of physical or mental impairment or limitation. You can also receive an extension if you were prevented from meeting the initial deadline due to someone else's fraud or deceit, which injury attorneys can help you demonstrate.
Can You Leave Your Job With a Workers' Compensation Case?
If you are planning to quit your job, you do not have to wait for your workers' comp case to be settled. According to the Workers' Compensation Act, you can quit your job before the claim is settled and not be disqualified from receiving benefits. Several factors could hinder that, however, and quitting can have negative consequences in certain cases.
If during your claim, for example, you are officially released to work with restrictions despite your illness, your employer would much rather you do that than have to pay benefits. If you have already quit, your employer may dispute your claim by asserting that they would have allowed you to continue working with restrictions if you had not quit. It is ideal to speak with Columbia injury lawyers and receive adequate legal advice before making any decisions about quitting.
Can I Get Workers' Comp in Columbia if I Am Self-Employed?
While you can get workers' comp if you are self-employed, it is not a requirement. Independent contractors, sole proprietors, and members of an limited liability company (LLC) are not legally required to have workers' comp insurance. If you opt into the insurance, you can get benefits for an injury or illness. Any business that has more than four employees, though, does require workers' comp insurance, with a few exceptions.
Workers' Compensation Regarding Federal Employers
The exceptions to workers' comp requirements are important to keep in mind. Federal employees, for example, are not subject to South Carolina workers' comp regulations, as they abide by federal regulations instead. Additionally, some agricultural workers and part-time or low-hour workers are not subject to the same workers' comp requirements. Given how much of the economy in South Carolina is fueled by agriculture, this is a significant portion of the workforce that may not be covered.
Remember that just because workers' comp insurance is not legally required does not mean that people in the aforementioned industries will not have it. Some employers may offer workers' comp insurance even when they are not legally required to do so as a kind of benefit to draw in workers and build longevity with them. Always make sure you are aware of your own coverage benefits before filing, and remember that it is always better to have the insurance and not need it rather than need it and not have it.
Why Was My Workers' Comp Claim for a Workplace Illness Denied? 
Workers' comp claims can be denied for a variety of reasons, much like a car accident or any other kind of insurance claim. The following are the most common reasons for denying workers' comp.
Did Not Report in a Timely Manner
The 90-day limit from the discovery of your illness is a strict time frame. If you fail to file your claim within that limit, the insurance company is likely to deny you benefits entirely. Note that your primary job is to notify your employer within 90 days of discovery. If they fail to meet the filing deadline themselves, you can sue them for mishandling your case. You may also sue them on behalf of a loved one if their case was mishandled.
Your Claim Is Disputed
Insurance companies are always going to deny claims as much as possible. Their bottom line depends on it, so your claim may be disputed in an effort to avoid paying out. Your employer may also dispute the claim in some cases. They may say that you had a preexisting condition or that you lack evidence that your illness was contracted at work.
The Illness Is Not Compensable
Not every illness or condition is covered under South Carolina law. Stress-related illnesses like post-traumatic stress disorder are not compensable by workers' comp at the present time. You may be able to argue that your condition is the direct result of abnormal working conditions, but you will certainly want an experienced workers' comp attorney by your side.
Lack of Medical Treatment
Getting medical treatment for your illness or injury is a requirement for getting workers' compensation benefits. In addition to getting medical care for your own health benefits, it is always best to pursue medical treatment as soon as possible. You will then have a medical record that can be used as evidence in your claim to not only support the validity of your illness but also document the medical bills that have accrued. Plus, testimonials from doctors serve as powerful evidence that can be used by your Columbia workers' compensation attorney.
The Illness Is Not Severe Enough
Some illnesses are not compensable under South Carolina's workers' compensation law, so you may not qualify for benefits even if you went through the entire process correctly. You should consult with a Columbia workers' compensation lawyer to identify whether your illness qualifies for benefits. Much like a personal injury case, some illnesses are minor enough not to be covered in the eyes of the law.
If your claim gets denied, you will receive a letter explaining the exact reason why you did not qualify for South Carolina workers' compensation. This letter should also provide you with the necessary information to file an appeal if you disagree with the denial. It is best to file your appeal sooner rather than later, but you do have up to two years from the date of your illness' onset to file an appeal. Remember, however, that if you delay, that will likely be used as evidence against you that the illness is not serious enough to warrant benefits.
Connect With a Columbia Work Illness Attorney
Unfortunately, a work illness can leave you struggling to recover and return to work. That means you might be struggling with both your treatments and your lack of income, which makes it tough to bounce back.
Fortunately, you don't have to recover alone. Call the Columbia work illness attorneys at HawkLaw for a free consultation* for your claim. We want you to get the full benefits you deserve to deal with your condition.
Ready to get started? Contact your Columbia, South Carolina work illness lawyer by calling 1-888-HAWK-LAW (429-5529) or by filling out the online form below.
Visit Our Office
Address:
HawkLaw, P.A.
140 Stoneridge Drive
Suite 430
Columbia, SC 29210