Columbia
Medical Malpractice
HawkLaw Fights for Columbia

4.8 Average on Google
Medical Malpractice Lawyers in Columbia
Injured or ill because your doctor was careless? You have a chance to seek compensation with help from a Columbia malpractice lawyer.
Injured or ill because your doctor was careless? You have a chance to seek compensation with help from a Columbia, South Carolina malpractice lawyer.
You may have turned to your doctor in your time of need as you were dealing with a severe injury or illness. You've trusted your doctor for years with your health. Yet, now your health is worsening, and you think your doctor may be to blame.
At HawkLaw, we believe you should have a chance to get your maximum compensation for a medical mistake. If you believe your doctor was careless with your health and well-being, a Columbia medical malpractice lawyer can help.
What is Medical Malpractice in South Carolina?
South Carolina medical malpractice is any incident in which a doctor or someone else in the medical field is negligent to your detriment, whether it is a serious injury or otherwise. This comes in many different forms, as doctors can render their professional services poorly, erroneously, without consent, or while omitting key information that you should have been informed of beforehand.
Note that negligence has to be the cause of the problem for it to be a medical malpractice legal issue.
Failure to provide proper medical care can apply to virtually anyone in the healthcare industry, including nurses, surgeons, dentists, chiropractors, optometrists, and even pharmacists. Any healthcare provider who causes a personal injury or the wrongful death of a loved one due to their negligence could have a medical malpractice case on their hands.
Common Types of Medical Malpractice Cases in Columbia, SC
Medical malpractice can be expressed in many ways throughout Columbia, SC, from birth injuries to a failure to diagnose. Here are some of the most common types of medical errors that victims of medical malpractice suffer.
Failure to Treat
A medical practitioner is obligated to provide follow-up care in addition to the initial treatment and/or diagnosis. While you are free to refuse follow-up treatment, the medical provider must let you know first that it is, in their opinion, medically necessary for them to be acting within the minimum standard of care. Prescription errors can also qualify as a form of failure to treat.
Misdiagnosis
A misdiagnosis is an instance in which you are either not diagnosed when you should be or are diagnosed incorrectly. This is arguably the most common type of medical malpractice. The consequences of a misdiagnosis can be severe, as conditions that go mistreated can develop into something that is much more difficult to treat.
Anesthesia Errors
Anesthesia is an essential aspect of just about any surgical procedure across many practice areas, so medical practitioners must get it right. If they do not, the patient may feel pain during their operation or even suffer trauma, brain injuries, or death. Whether the after-surgery instructions were poor or the anesthesia was administered incorrectly, you may have a case for medical malpractice.
Surgical Errors
Surgical errors come in many different forms, and they can all have dire consequences. Surgery could be performed incorrectly, or the surgeon could have performed the wrong procedure altogether. Additionally, surgical errors can include avoidable damage to organs and tissue, along with failing to sterilize surgical instruments. Sometimes, surgeons even leave equipment inside patients. Note that these can be emergency room errors or errors that take place during scheduled visits.
What Are the Requirements for Medical Malpractice in Columbia, SC?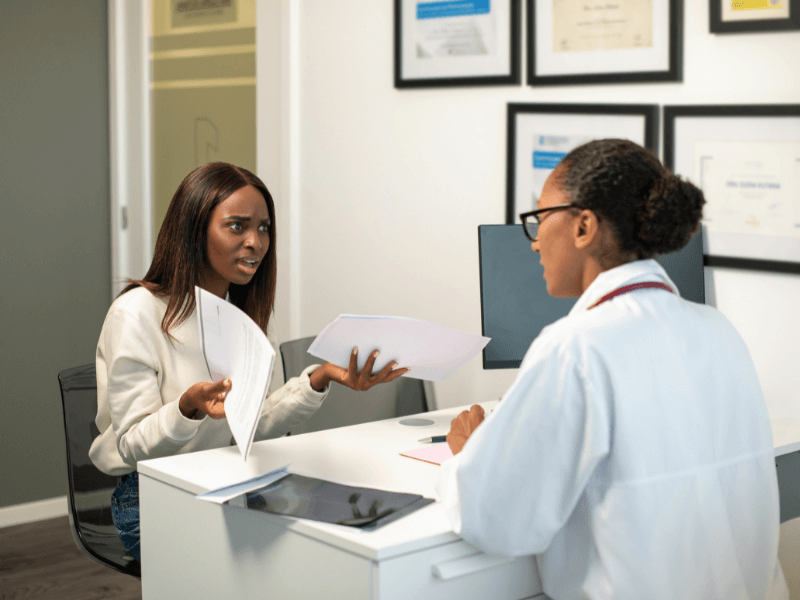 Medical malpractice law has specific requirements that need to be fulfilled, so it is not simply a matter of your trip to the doctor not making you feel any better. Medical malpractice is explicitly when the healthcare provider acted with negligence, and you will have to be able to demonstrate this negligence to have a case, similar to personal injury cases.
Inherent risks are standard for many medical procedures, and those risks occurring does not necessarily mean that it was a case of medical malpractice. Always consider whether or not the healthcare provider breached their duty of care. Even if they did, you would still have to draw a causal link between their negligence and your suffering. Given the complexity of the situation, you will want legal advice from an experienced Columbia, South Carolina medical malpractice lawyer rather than a general personal injury lawyer.
Liability for Columbia Medical Malpractice
When you are hurt because your doctor was careless, you first need to know who's at fault for your losses. For example, you may have found your doctor left a surgical tool inside you, but is the doctor financially responsible?
In many cases, you may not be able to sue the doctor directly. Doctors often work under doctor or hospital groups. These groups may take responsibility for medical malpractice lawsuits, providing defense attorneys for doctors and any funds for compensation.
This keeps the doctors from paying out of pocket, but it can also make it difficult to determine who's at fault for your losses and what compensation you are due. Luckily, your Columbia malpractice lawyer can step in and help you seek compensation by the at-fault party without all the confusion. Schedule a free consultation* with our team to begin your case.
How Long Do You Have to Sue for Medical Malpractice in Columbia, South Carolina?
The statute of limitations for a medical malpractice claim in South Carolina is three years from the date of the malpractice or the reasonable date by which you should have discovered that medical negligence took place. In South Carolina, you will also find that the state has a different standard for cases in which a foreign object, like a medical instrument, was left inside a patient. These cases must be filed no later than two years after discovering the foreign object.
If you decide to move forward with a lawsuit, you must also file a notice of intent with all of the healthcare professionals involved. They will then have 90 days to participate in a mediation conference. Additionally, you must file a medical affidavit with the court before your suit that cites a medical expert as an expert witness. A Columbia medical malpractice attorney from a reliable law office can help you gather everything necessary for filing the suit.
Compensation for Injured Columbia Patients
When you are hurt because your doctor was careless, you may need help determining what your compensation is worth. That compensation should include the costs and losses you have suffered because of the accident, also called damages. These damages should cover not just the economic damages you have suffered but also the mental and emotional trauma you have experienced because of your injuries.
For example, if your doctor left a surgical tool inside you, you may need a second surgery to repair that damage. That's not just an expensive surgery — that can cause more physical pain, and the experience may have shaken your trust in medical professionals.
Looking for compensation? Your medical malpractice lawyer in Columbia may be able to help you get compensation for the following damages, among others:
Medical bills
Lost income
Household services
Loss of enjoyment of life
Emotional trauma
How Long Do Malpractice Suits Take to Finish in South Carolina?
When it comes to medical malpractice suits, cases tend to take several years, whether you are in Columbia, Lexington, Charleston, Rock Hill, Sumter, or Myrtle Beach. This is largely due to the complicated nature of these cases and the severity of the transgression and subsequent payout. That is why it is always helpful to get a medical malpractice attorney from an experienced South Carolina law firm involved as soon as possible. Even with lawyers speeding up the case, however, you should still expect the process to take years.
Given the variety of South Carolina medical malpractice cases that can occur due to the sheer number of medical procedures and treatments that exist, every case has to be fact-based. This particular focus tends to add to the total time compared to something like a car accident case.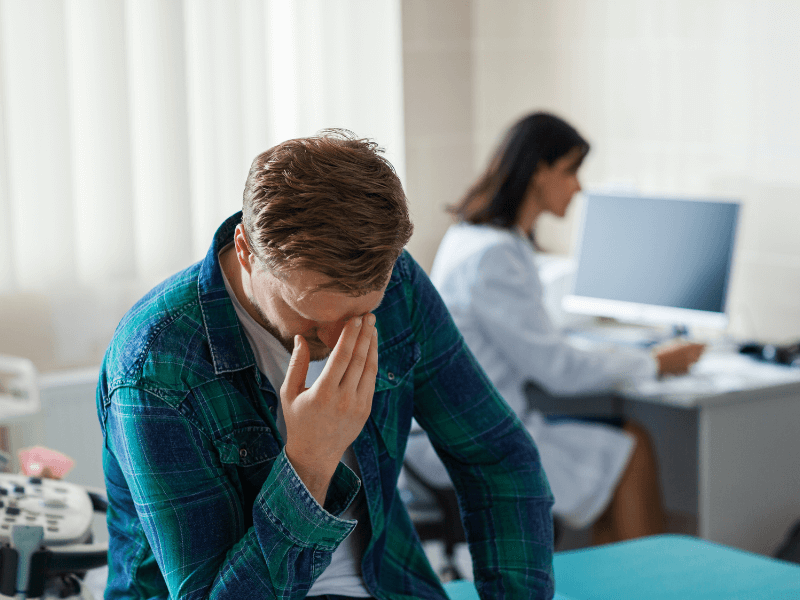 Connect With a Medical Malpractice Lawyer in Columbia
When you are hurt by a doctor, it can be difficult to recover. Your doctor is a medical professional, which means they may have access to tools and resources you wouldn't have. Unfortunately, that leaves many people thinking they do not have any hope of suing their doctor.
That is not true, though. Your medical malpractice lawyer at HawkLaw is here to help. If you have been injured because your doctor was negligent, you may have grounds for a lawsuit. If you are unsure, your lawyer can talk to you during a free consultation* about your claim. Speak to an experienced Columbia medical malpractice lawyer today by calling 1-888-HAWK-LAW (429-5529) or by completing the online contact form.