Columbia
Spinal Cord Injuries
HawkLaw Fights for Columbia

4.8 Average on Google
Columbia Spinal Cord Injury Lawyer
A spinal cord injury can leave you with permanent impairment. When someone is reckless and leaves you with such a serious injury, a Columbia attorney can help you recover compensation for your injuries.
A spinal cord injury can leave you with permanent impairment. When someone is reckless and leaves you with such a serious injury, a Columbia attorney can help you recover compensation.
When you've suffered a traumatic accident, your injuries could haunt you for a long time after the incident. In some cases, like with many spinal injuries, you might be facing a lifetime of dealing with pain.
Unfortunately, that makes your recovery difficult. You're facing high medical expenses and other damages, but your accident was someone else's fault. Instead of accepting the costs of your back injury, seek out legal help from a Columbia SC spine injury lawyer from HawkLaw, PA.
What is a Spinal Cord Injury?
A spinal cord injury is any injury that causes damage to the spinal cord, which is the central passageway for your nervous system. This kind of damage can be direct, or it can be damage to the surrounding areas that causes excess pressure to be placed onto the spinal cord. The severity of a spinal cord injury is typically determined by how many vertebrae are affected by the injury. With 33 in total, any one of them being affected counts as a spinal cord injury.
How Common Are Spinal Cord Injuries
Spinal cord injuries are fairly common compared to many other types of injuries. Car accident victims are particularly vulnerable, with these kinds of accidents typically adding 11,000 new spinal cord injury cases each year. These injuries are serious, and their pervasiveness means you will likely need help filing a claim for your injury or on behalf of a loved one who lost everything from their injury in a wrongful death case.
Causes of Spinal Cord Injuries
When you're preparing to file your claim in Columbia, SC, understanding who's at fault for your accident is important. If you're not sure where to start, make sure you know the cause of your spinal cord injury. The following are a few examples of potential causes of spine injuries:
Motor vehicle accidents – A car crash can impact your back, causing severe damage to your spinal cord, with truck accidents being especially dangerous. The force of the collision can even leave you paralyzed.
Slip-and-fall accidents – While a slip-and-fall may not seem so serious, it can damage your spinal cord and leave you struggling to recover. A wet floor without any warnings, then, can leave you badly injured.
Workplace injuries – If your employer doesn't take the proper precautions to protect your safety, you might suffer a back injury through a heavy machinery accident, a slip, or a fall from a height.
Common Types of Spinal Cord Injuries in Columbia
Anytime you injure your back, there is cause for concern. Spinal cord injuries express themselves in various ways, but they all require treatment and can be considered catastrophic injuries. The fragility of the spinal cord can even leave room for medical malpractice in treating these injuries. Here are some of the most common types of spinal cord injuries seen in Columbia, South Carolina among injury victims.
Thoracic Injuries
Thoracic injuries to your spine involve injuries to the T-1 to T-12 vertebrae. The first five vertebrae host nerves that affect your upper chest, abdominal muscles, mid-back, and the muscles that help you breathe. The rest of the vertebrae in the thoracic section affect back and abdominal nerves mainly used for balance, posture, and coughing.
Cervical Spinal Cord Injuries
The cervical portion of the spinal cord is the part at the top of your neck encompassing vertebrae C-1 through C-7. These are typically the most severe kinds of spinal cord injuries, given how close they are to the brain.
Lumbar Injuries
The lumbar portion of your spine is the lower back part consisting of vertebrae L-1 through L-5. This portion of the spine carries the most weight and generally relates to nerve function in the hips and legs.
Sacral Injuries
At the bottom of your spine lies the sacral section, which includes five bones, S-1 through S-5, that are fused together. Injuries to this area tend to affect nerves connected to pelvic organs.
What Are the Long-Term Effects of a Spine Injury?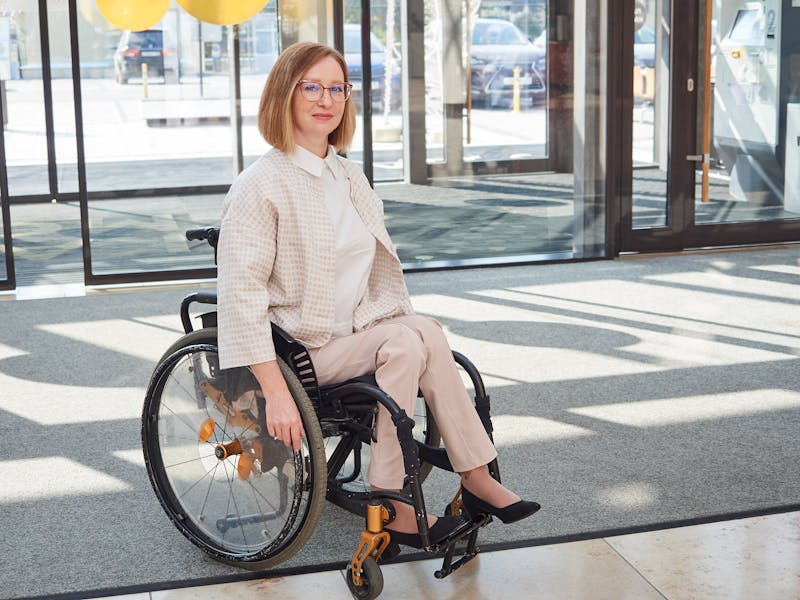 The long-term effects of a spine injury can be severe. Depending on how serious the injury is, your life could be changed forever. Remember, the spinal cord is like the central highway of your nervous system. Damage that enough, and your nerves will not be able to send signals from your body to your brain, as in cases of paraplegia and quadriplegia.
Paralysis can occur in more serious injuries, leaving you unable to move your body to the same degree you previously could. In other instances, you may suffer nerve damage that allows you to move but leaves you with a permanent numbness. Difficulty breathing may also be a side effect, given how spinal cord damage can affect the muscles that control your breathing. Spinal cord injuries can heal in some personal injury cases, but others may have a very long recovery process, even with medical treatment. You could be stuck with your injury for years before returning to any sense of normalcy. In other cases, treatment is simply based on what makes one as comfortable as possible since recovery will not happen with severe injuries.
Does a Spine Injury Make Me Eligible For Disability in Columbia, SC?
A spine injury could make you eligible for disability in the state of South Carolina in addition to workers' compensation if it happened on the job. The key to disability benefits is whether or not the injury prevents you from working. Given the severity of spinal cord injuries, it tends to be easier to demonstrate disability than with many other conditions. Even so, you will need to understand which specific kinds of injuries qualify for disability benefits.
Proving your disability from a spinal cord injury tends to center around how it affects your ability to work. Nerve root compression is commonly used to showcase limited motion of the spine and motor loss. Pain and burning sensations can also reasonably be argued to prevent one from working properly. Remember that the details of your specific case must be backed by appropriate medical evidence. A Columbia, SC spinal cord injury attorney can work with your doctor to compile the proper evidence.
Your Columbia, South Carolina Spine Injury Compensation
When you're hurt in an accident, you'll need to seek out the full compensation you deserve for your injuries. Unfortunately, it can be overwhelming to keep track of all the expenses you have suffered because of your accident, and that does not include the non-economic damages you should receive as well.
For example, your spinal injury compensation should include all the economic damages for your accident. That includes any financial losses, from the initial medical care to your long-term rehabilitation.
Make sure, however, that you also include your non-economic damages, though they may not be as simple to calculate. These damages cover your intangible losses, like the pain of your injuries or the loss of your enjoyment of life. Finding the worth of the changes in your quality of life can be tough, however, so reach out to a Columbia, SC spine injury attorney to help calculate your claim's worth.
How Long Do I Have to File a SCI Lawsuit in Columbia, South Carolina?
According to state personal injury law, the statute of limitations for a SCI lawsuit in Columbia, South Carolina is three years from the date of the injury. However, you will find an exception if your lawsuit is being filed against a government entity. In that case, you will only have two years from the date of the injury to file your personal injury claim. As a disclaimer, the discovery rule technically starts the countdown when it is reasonably expected for you to discover your injury. Still, the severity of spinal cord injuries tends to place discovery and the injury itself on the same day. A personal injury lawyer can help you file everything on time.
Talking With an Insurance Company After Injuring Your Spine
Dealing with insurance companies in Columbia, SC is an unfortunate part of any personal injury. The most crucial factor to remember is that insurance companies do not have your best interests in mind. In fact, their entire business model is based on denying as many payouts as they feel they can get away with. An insurance adjuster will always try to lowball you if they offer anything, even for basic medical bills and physical therapy.
Always speak with a Columbia, SC spinal cord injury lawyer before talking to your insurance company. You will need to report the injury, but you do not need to accept any settlements immediately. An experienced Columbia, SC injury attorney can negotiate on your behalf and help combat the insurance company's strategy to offer you the least amount of money possible and other relevant legal issues.
Speak to a Columbia, South Carolina Attorney for Spine Injuries
When you've suffered a spine injury, your recovery may not be easy. The physical effects of a spinal cord injury are tough to overcome, so dealing with a lawsuit as well can feel overwhelming. Fortunately, a lawyer from HawkLaw, P.A. can help.
When you're struggling with your spinal injury claim, reach out for a free consultation*. We'll discuss your claim's worth and what we can do for you. We want you to know we're the right attorneys for you before we begin.
If you have questions or concerns about your claim, reach out to a Columbia spine injury lawyer by calling 1-888-HAWK-LAW (429-5529) or by filling out the online form below.
We've Got Your Back
At our Columbia law firm, we know how life-changing a spinal cord injury can be. Given how serious the side effects can be, it can easily become a life-altering event that you will need to deal with forever, and we have heard enough testimonials to verify that. That is why we are so committed to taking care of the process for you with legal representation, leaving you free to hone in on recovery. Get in touch with our South Carolina personal injury attorneys today to take the first steps toward putting the entire incident behind you and moving forward with your life with a free case evaluation* and legal advice.
Visit Our Office
Address:
HawkLaw, P.A.
140 Stoneridge Drive
Suite 430
Columbia, SC 29210