Columbia
Lyft Accidents
HawkLaw Fights for Columbia

4.8 Average on Google
Lyft Accident Lawyers in Columbia
Rideshare services like Lyft are convenient for leaving your car at home while enjoying Columbia, South Carolina. You might be going out for drinks with friends, getting a ride to Columbia Metropolitan Airport, or spending the day at the Riverbanks Zoo.
Unfortunately, the rideshare driver might have been careless, which can leave you badly injured. At HawkLaw, P.A., we understand that your accident is serious and could be complex. If you are unsure who should pay for your losses, contact us at 888-HAWKLAW (429-5529) or complete our online contact form to schedule a free consultation.* A Columbia Lyft accident lawyer can help you understand the complexities of rideshare accidents and fight for the compensation you deserve.
What to Do After a Lyft Accident in Columbia, South Carolina
If you are involved in a Lyft accident in Columbia, South Carolina, you must take the correct steps in the aftermath to protect your safety and your rights. Here are the steps to follow after an accident in a rideshare vehicle.
1. Get Medical Attention
The most important step is the first step, which is to check that all of the accident victims get the proper medical attention. This is necessary regardless of who is liable for the accident or the insurance status of the people involved, as safety always comes first. Plus, the longer you wait to get medical treatment for any personal injury, the more difficult it will become to show how the accident caused your injuries. Medical records, after all, are crucial evidence for verifying injuries and determining medical expenses.
2. Contact the Police
Like with any other kind of accident, a Lyft or Uber accident warrants a call to the proper authorities. The police need to come and secure the scene and make a report of the incident and injury victims. This report could play a major role in the future, as it serves as valuable evidence for your case if you were injured in the accident.
3. Take Notes and Collect Evidence
Once everyone's safety has been secured and the proper authorities have been notified, you need to collect evidence if possible. Take note of the driver's actions leading up to the accident and details of the accident, such as the location, direction, and speed of the vehicles involved. Get any contact info from witnesses that you can. Remember to take pictures of your accident injuries and the accident scene with a focus on damage to the vehicles and skid marks on the road.
4. Check What Insurance is Relevant
Rideshare drivers must have insurance, but their insurance policies can differ. For example, some drivers are not logged into the transportation company network and use their own personal auto insurance policy. Other drivers may utilize the network to cover damages exceeding their personal policy limits. Lyft offers limited coverage for bodily injury and property damage. If the driver is actively involved in transportation services, Lyft offers a $1 million liability insurance policy and a $1 million uninsured policy.
5. Contact a Lyft Accident Attorney
Given the nature of rideshare accidents, you should contact a Columbia car accident attorney with experience with Lyft and rideshare services. Contact a South Carolina personal injury lawyer before you talk to any insurance representative.
Common Passenger Injuries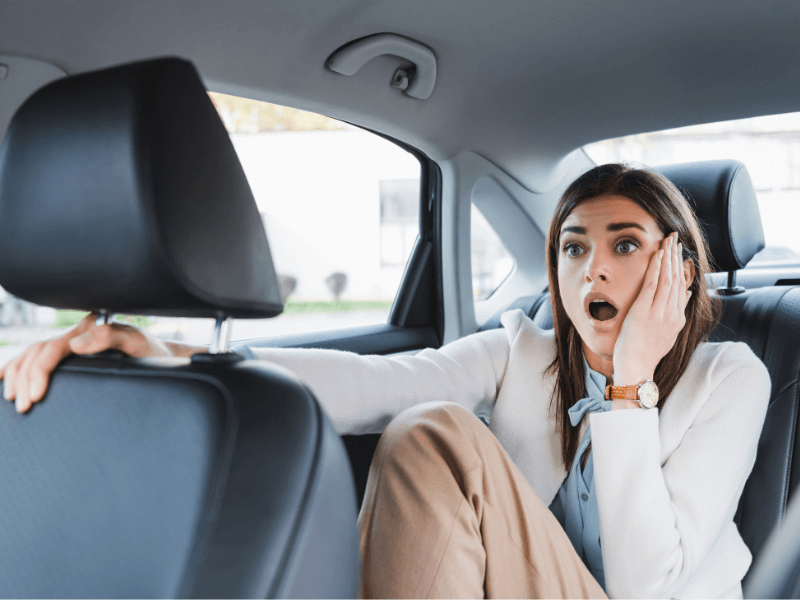 As a passenger, your injuries could be severe. Although it was not your car, you might have suffered for a driver's negligence. Unfortunately, that could mean you are facing potentially life-altering injuries.
Fighting back now is essential because your injuries could affect your life and finances. You might not be dealing with a totaled car, but you are facing traumatic injuries that could take years and thousands of dollars to recover. Because of this, you may still be eligible for compensation that covers your losses.
If you were injured in a rideshare accident, you may be entitled to compensation for any of the following injuries, among others:
Whiplash
Back injuries
Burns
Broken bones
Who is Liable for a Rideshare Accident in South Carolina?
Like any other auto accident, a rideshare accident in South Carolina uses the comparative negligence standard. This means the court assigns responsibility for damages to parties based on how much they were at fault for the accident. Anyone with less than 50 percent responsibility for an accident can file a claim to recover damages.
You have little chance of being liable as a ride-sharing passenger, so you rarely have to worry about any of that apportioned responsibility falling on your shoulders. Regardless of liability, your driver's insurance or Lyft's insurance coverage should cover your damages in most accident cases. Alternatively, the other driver involved in the accident may be liable if they are deemed greater than 50 percent responsible.
How Long Do I Have to File a Claim After My Columbia Lyft Accident?
After a Lyft accident in Columbia, you have three years from the date of the accident to file a claim. Even so, filing as soon as you gather all the necessary evidence and after you have spoken to a lawyer is generally recommended. In cases in which the accident led to a wrongful death of a loved one, you have three years from the date of their death to file a claim.
Are South Carolina Uber and Lyft Drivers Required to Have Car Insurance?
South Carolina Lyft drivers must carry insurance for commercial drivers, which could cover up to $1 million.
The specific details of Lyft drivers' insurance vary based on the situation, but as a passenger, you only have to be concerned with one scenario. When a Lyft driver is actively on the job and transporting you as a passenger, Lyft's insurance policy offers at least $1 million in coverage for third-party auto liability. Additional first-party coverages may include uninsured motorist coverage, underinsured motorist coverage, and occupational accident coverage. Speak with an experienced Columbia rideshare accident attorney to understand your options.
How Do I File a Lyft Accident Claim in Columbia, SC?
To file a Lyft accident claim in South Carolina, you should speak to a car accident lawyer first to verify that you are filing the claim against the correct party. Filing a claim against Lyft or any other rideshare company can be challenging because they often claim they are not responsible for their independent contractors' actions when they allegedly violate company policy.
In addition to establishing liability, you must show that the driver was transporting a passenger while logged into the app. If the driver's app is completely off, for instance, the driver's personal insurance is the only coverage that applies, meaning you cannot file a claim against Lyft.
What to Expect from a South Carolina Lyft Accident Claim
After your rideshare crash, you will need to prioritize getting a full settlement to recover. Those funds are important to your recovery and your health.
Unfortunately, getting your compensation through a lawsuit against Lyft may be tricky. The company positions itself as an app service provider, not a rideshare employer. Their top priority is to protect the company from costly lawsuits and settlements.
However, that does not mean you are out of options. Rather than seeking out compensation directly from Lyft, which may be a difficult process for you, we can focus on getting your full settlement from the insurance company while you focus on recovery. Call us for a free consultation* to begin your case.
How Can a Columbia Lyft Accident Lawyer Help Me?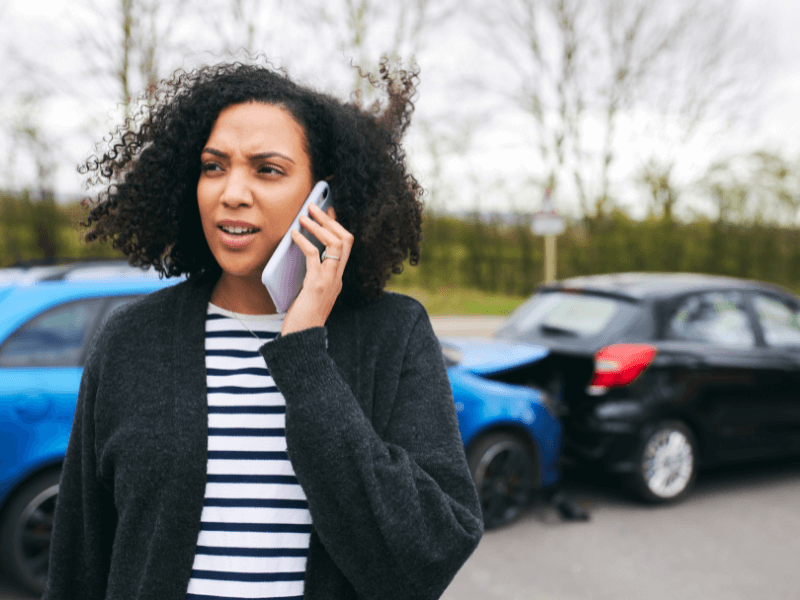 With a Columbia Lyft accident lawyer on your side in the wake of a Lyft vehicle accident, you can focus on recovery and medical care while they focus on filing your claims for damages like medical bills. Going beyond simple legal advice, a lawyer can help you file the proper claims and gather evidence to make your claim as strong as possible. Plus, the law firm will handle all necessary communication with all parties involved. An experienced Columbia personal injury attorney can also calculate your deserved compensation and even represent you in court if it comes to that.
We'll Ride Out the Claims Process With You
At HawkLaw, we understand that a rideshare accident can be more complicated than many other car crashes. That is why we focus on helping you understand your options and obtaining a fair settlement for your losses.
Get started today with a free consultation.* We will discuss your claim and what we can do for you before you decide how to proceed. To speak with the HawkLaw team, call us at 1-888-HAWKLAW (429-5529) or complete our online contact form.