Columbia
Construction Accidents
HawkLaw Fights for Columbia

4.8 Average on Google
Columbia Construction Accident Lawyer
The construction industry is more dangerous than you might think. In fact, the construction industry was statistically the deadliest industry in South Carolina in 2021, with nearly 20% of all work-related fatalities occurring on construction sites.
Key Takeaways
The most common construction accident injuries reviewed are falls, power tool accidents, falling objects, and more.
Accidents that happen on the job are typically the responsibility of the employer.
Workers' compensation claims can include up to three benefits: medical benefits, lost wages, and permanent disability benefits.
South Carolina implements a no-fault policy, meaning you could be eligible for benefits regardless of the at-fault party.
Construction accident lawyers start by seeking evidence to build your personal injury claim
Even when fatalities do not occur, injuries suffered by Columbia construction workers can be substantial, like traumatic brain injuries. Falling objects and heavy machinery can do significant damage, causing severe or even fatal injuries. Construction accident cases are a dangerous aspect of workplace accidents, similar to how truck accident cases are a dangerous aspect of auto accidents.
If you have been injured in a Columbia, South Carolina construction accident, you may be entitled to compensation for your losses. Schedule a free consultation* with a Columbia construction accident attorney from HawkLaw's experienced personal injury firm today to seek the compensation you deserve for someone else's negligence.
What Are the Most Common Accidents on a Construction Site?
Quite a few different kinds of accidents can occur on a construction site. Here are some of the most common construction accident injuries seen by personal injury lawyers at our law firm:
Falls
Misuse of equipment
Power tool accidents
Exposure to toxic chemicals
Falling objects
Crushing hazards
Fires and explosions
Building or trench collapses
Heat exhaustion and overexertion
Respiratory diseases
Lead exposure
Electrocution
Responsibility for Construction Accidents in Columbia
First, who is responsible for your injuries? You might know that it was a worker who was being careless with your safety. You might have been hit by falling tools, for example, causing a head injury, or you may have been injured by a vehicle or machine. In these cases, you might think the careless worker is the one who pays for your injuries.
When Should You Seek a Construction Accident Lawyer
However, accidents that happen on the job are typically the responsibility of the employer. They are liable for the actions of their workers, which means they should be financially responsible for your accident. If you were a worker injured on site, your employer could be held responsible through a workers' compensation claim, with which construction accident lawyer can help.
That does not mean the construction company is always the responsible party, though. For example, you might instead need to seek out the manufacturer of their machinery, which may have malfunctioned due to a defect. Schedule a free consultation* with your HawkLaw injury personal lawyer to discuss the specifics of your case and get answers about your Columbia claim.
What Benefits Does Workers' Compensation Cover in Columbia?
Workers' compensation claims in Columbia, South Carolina can include up to three different kinds of benefits. The first type is medical benefits, which consist of financial compensation to cover your medical bills accrued to treat your injury. The second kind of benefit is lost wages to make sure you still get your income even when unable to work. Finally, workers' compensation can offer permanent disability benefits if you sustain an injury that prevents you from working normally for a long period of time.
Note that these are the only benefits that workers' comp can pay. You cannot get a second payment for the same damages if you pursue a personal injury case. Additionally, many Columbia workers' compensation cases that our personal injury lawyers see only offer coverage for two-thirds of their lost wages unless the accident victim's injuries prevent them from working long-term.
Can I Make a Personal Injury Claim if I'm Claiming Workers' Compensation in Columbia?
If you want to make a personal injury claim while also claiming workers' compensation, you will only be able to do so in a scenario if someone other than your employer or co-worker was the cause of your injury. If a person comes into your workplace and pushes you off of a ladder, for example, you can claim workers' comp for that and file a personal injury claim against the aggressor. If no fault is determinable in your case, though, you will not have much to work with when it comes to a personal injury claim.
What Are the Accident-Prevention Responsibilities of Supervisors in Construction Companies?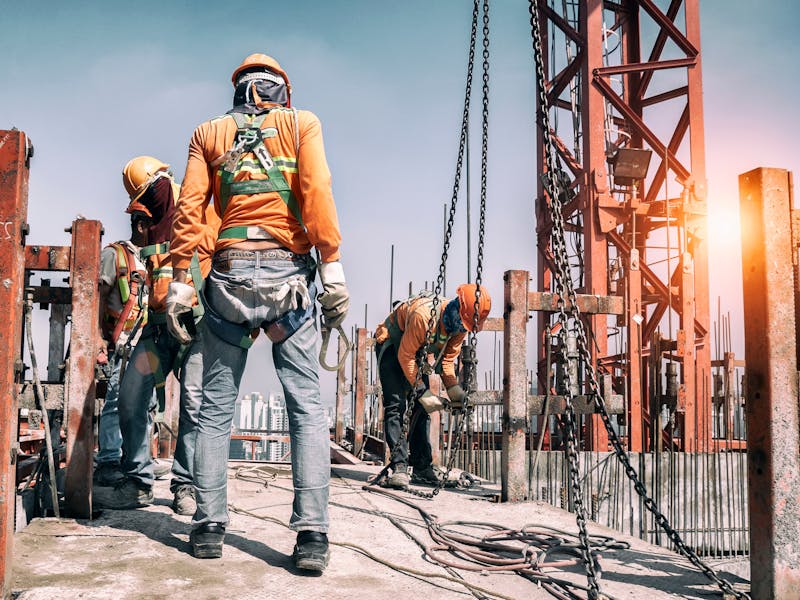 Supervisors are legally required to create an environment for their construction workers that actively prevents construction site injuries from occurring. These regulations are drafted and enforced by the Department of Labor's Occupational Safety & Health Administration or OSHA. Specifically, these preventative measures include keeping floors clean and dry, regularly educating employees about potential hazards, providing protective gear for free, and eliminating common known dangers. They must also ensure that subcontractors are providing a safe environment for employees.
Since one of the most dangerous aspects of construction is the risk of falling, ladder safety and scaffolding requirements are particularly comprehensive to help prevent serious injuries. For example, holes in floors must be covered, and elevated areas must first be surrounded by guardrails and toe-boards. Those same barriers are required in areas where a person could fall into machinery or chemicals. For especially high job sites, harnesses and safety nets must be provided, too. 
What Is a Third-Party Claim in Columbia, SC?
A third-party claim is one in which you file a personal injury claim against someone other than your employer or a fellow employee. This may still be relevant in workers' comp cases in incidents where your job has you out on the road often. If you are making a delivery, for example, you could be hit by a negligent driver. You could get workers' comp for your injuries in addition to filing a personal injury claim against the driver for the car accident. It will be easier, however, if you have aid from a personal injury attorney or an experienced law firm that can offer a free consultation*, legal advice, a free case evaluation, and tenacious legal representation should it come to that.
How Does South Carolina's No-Fault Policy Affect My Columbia Workers' Comp Claim?
South Carolina implements a no-fault policy, which means that you could be eligible for benefits regardless of who is actually at fault for the accident, including yourself. If your employer is at fault, however, you are free to pursue a personal injury claim against them. Note that this is only valid if your employer was in violation of safety codes or deliberately injured you. Since a personal injury claim cannot provide compensation for the same damages that your workers' compensation claim does, your other legal option is to pursue other damages like the last third of your lost wages, property damage, and non-economic damages like pain and suffering and emotional distress.
Do I Have to Use the Doctor My Employer Chose After My Columbia Construction Accident?
While it is not illegal to go to a different doctor than the one your employer chose, injured construction workers do have to see the chosen doctor if they want workers' comp to cover medical expenses. The only exception to this is when you need emergency medical care since the most important factor in that scenario is protecting your own personal safety and not what some insurance company prefers. 
As a disclaimer, it is important to be wary of referrals from any emergency room visits you may need. While the referral will likely be just fine in terms of providing you with the medical treatment you need, your workers' comp accident claim could be denied if the doctor you were referred to has not been approved by your employer. Always make sure you contact your employer or their relevant representative before seeing any doctor you were referred to by emergency services.
If you really are set on seeing a doctor that your employer or their representative will not approve, there may be a way around that to keep you covered. If your work-related accident occurred in a scenario where a third-party entity is responsible, you could include medical coverage as expected compensation in a personal injury lawsuit against the third party. Remember that personal injury cases cannot provide compensation for anything you are getting coverage for through workers' comp.  It's important to note, however, that the South Carolina law limitation applies only to compensation you are actively getting from workers' comp. If workers' comp did not cover all your medical bills, for example, you can sue for the rest in a personal injury case.
How a Columbia Construction Accident Lawyer Can Help You
When you are injured in a construction accident in Columbia, you might be concerned about the costs of your recovery and what you can do about your injuries. Both injured workers and injured passersby should be eligible for compensation, but it can be tough to seek compensation in court or in front of a workers' comp board, which is where a law firm can help.
If you are hurt in a Columbia construction accident, you and your construction accident lawyer can start by seeking evidence for your claim and finding the worth of your losses. From there, you can get help from the law firm to find the worth of your compensation.
Your construction accident lawyer will also represent you in the Columbia courtroom. They have the legal experience you need to fight for the maximum compensation you should receive. They can advocate for you when you are struggling with your injury. It all begins with a free consultation*.
Build Your Case With HawkLaw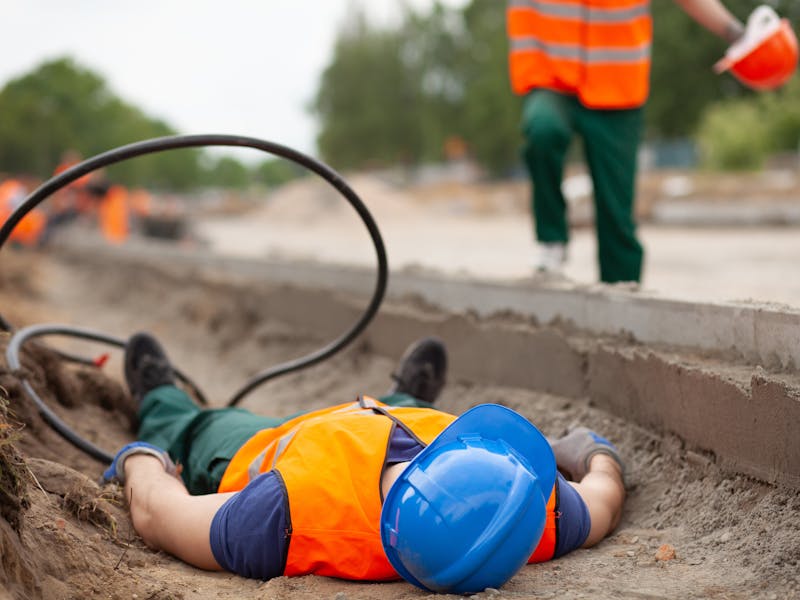 Construction sites can turn dangerous quickly, which you might already know firsthand. Unfortunately, that means you might have already suffered for someone else's carelessness. Even a minor accident can have disastrous effects on your future and the future of your loved ones.
That is why we suggest talking to a Columbia personal injury lawyer from HawkLaw as soon as possible. Our South Carolina law offices can help you choose whether to pursue a lawsuit or a workers' compensation claim, and our personal injury lawyers can fight for you when you are struggling to recover.
To get started, take advantage of our free consultations* with a Columbia construction accident lawyer. Give us a call at 1-888-HAWK-LAW (429-5529), or fill out the online contact form.
Visit Our Office
Address:
HawkLaw, P.A.
140 Stoneridge Drive
Suite 430
Columbia, SC 29210