Recent Blog Post
Is Infertility Linked to the Toxic Water at Camp Lejeune?
For more than three decades, volatile organic compounds and other toxic chemicals leaked into the drinking water at the Marine Corps base Camp Lejeune in North Carolina. Because the military did not discover the water contamination until 1982, almost 1 million service members, civilian staff, and their family members were exposed to toxic water. These victims include many women who had plans to start or expand their family.
Some of the chemicals found in the Camp Lejeune water contamination are associated with several health problems, including birth defects and female infertility. If you suspect your time at Camp Lejeune may have caused fertility issues, the personal injury lawyers at HawkLaw, P.A. may be able to help. If you are deciding whether to file a claim and are unsure of your eligibility, call our law firm for help with your Camp Lejeune water contamination claim. HawkLaw Fights to Win, and we are ready to fight for you.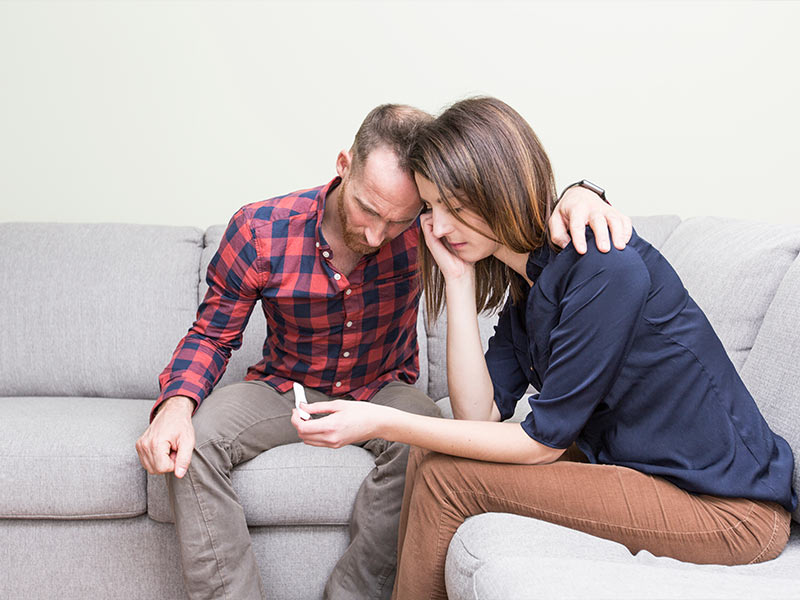 History of Camp Lejeune Water Contamination
In 1982, the Marine Corps discovered the presence of dangerous volatile organic compounds (VOCs) in two of the Camp Lejeune base's water treatment plants: Hadnot Point and Tarawa Terrace. The Tarawa Terrace treatment plant was primarily contaminated by perchloroethylene or tetrachloroethylene (PCE) in their system, the source of which was an off-base dry-cleaning company called ABC One-Hour Cleaners.
The Hadnot Point treatment plant water supply, by comparison, was contaminated by trichloroethylene (TCE), but also had PCE, benzene, vinyl chloride, and some other products related to TCE degradation. The supply wells there suffered contaminated water from many sources, including underground storage tanks leaking into the groundwater, industrial spills in the area, and even contamination from waste disposal sites.
The Agency for Toxic Substances and Disease Registry (ATSDR) used data modeling and analysis to estimate that the concentrations of toxic chemicals in the contaminated water far exceeded current EPA maximums and had for 346 months from November 1957 through February 1987. The wells with the most contaminated water were not shut down until 1985.
The health effects linked to TCE, PCE, benzene, and vinyl chloride can be life-threatening, and these chemicals are hazards to public health. Infertility is only one of the dangers faced by victims of the Camp Lejeune water contamination crisis.
TCE
TCE, or trichloroethylene, is a common solvent and industrial degreaser. Evidence shows it causes kidney cancer, non-Hodgkin's lymphoma, and cardiac defects. The EPA lists strong evidence that it may cause liver cancer, leukemia in adults, multiple myeloma, renal toxicity, scleroderma, and Parkinson's disease. There is at least one study that indicates it may be related to everything from blocked nasal passages to eye defects, birth defects, fetal death, miscarriage, Hodgkin's disease, lung cancer, cervical cancer, breast cancer, esophageal cancer, ovarian cancer, prostate cancer, rectal cancer, neurological and neurobehavioral effects, and skin disorders.
Benzene
Benzene is a widely used chemical in making plastics, resins, nylons, synthetic fibers, lubricants, rubbers, drugs, pesticides, solvents, detergents, and other common products. According to EPA.gov, significant evidence exists to link it to leukemia and non-Hodgkin's lymphoma. Sufficient evidence also links it to multiple myeloma, while at least one study also links benzene to aplastic anemia, myelodysplastic syndromes, and miscarriages.
PCE
Tetrachloroethylene or perchloroethylene (PCE) is a common dry-cleaning agent and metal degreaser. It is also often used to make other chemicals and can even be found in consumer products. The EPA.gov website states that significant evidence exists for PCE to cause bladder cancer. Further, sufficient evidence exists for the causation of non-Hodgkin's lymphoma and end-stage renal disease. At least one study also indicates that elevated toxic exposure may cause the same effects as those found with TCE exposure, according to the ATSDR.
Vinyl Chloride
Vinyl chloride is a common chemical most often used to make PVC plastic and other vinyl products. It can also be produced during the making of these products. Chronic, long-term exposure to vinyl chloride has resulted in liver damage, many types of cancer, sexual dysfunction, birth defects, miscarriages, infertility, and other illnesses and health conditions.
What Are the Long-Term Effects of Camp Lejeune Water Contamination?
The long-term effects of toxic exposure to the contaminated drinking water at Camp Lejeune can carry a broad range of dangerous and even deadly health issues. A list of several presumptive conditions exists, and if you have one of the health effects on this list and lived at the camp for at least 30 days during the contamination period, you may be entitled to benefits, including health care as well as financial compensation through a lawsuit. These include:
Adult leukemia
Aplastic anemia and myelodysplastic syndromes
Bladder cancer
Cancers including kidney, liver, esophageal, breast, and lung
Female infertility
Hepatic steatosis
Miscarriage
Multiple myeloma
Neurobehavioral conditions
Non-Hodgkin's lymphoma
Parkinson's disease
Renal toxicity
Scleroderma
If you were exposed to the contaminated water at Camp Lejeune and developed one of these health conditions, contact HawkLaw at 888-HAWKLAW or through our online form to schedule a case review with one of our legal team today. You may be entitled to disability benefits and compensation through a Camp Lejeune lawsuit.
How Did Camp Lejeune Water Contamination Affect Female Fertility?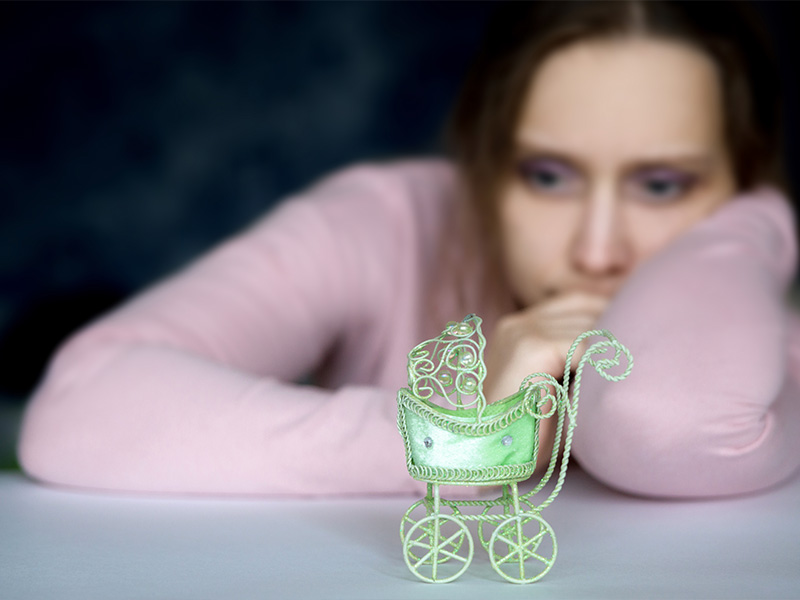 A study performed by the American Journal of Life Science Researches revealed that TCE exposure in mice significantly decreased their fertility. Further, the ATSDR released a comparative study of the health records of Camp Lejeune residents with those from another USMC base that did not have contaminated water and found that Camp Lejeune residents had abnormally high infertility rates as well as higher instances of miscarriage and birth defects, as the contaminated water harmed embryos in utero.
Female infertility is one of the federal government's presumptive conditions for benefits and compensation under the PACT Act and Camp Lejeune Justice Act. Infertile service members and their families who meet the eligibility conditions of living on the base at Camp Lejeune during the contamination period may be eligible for health care benefits from the Department of Veterans Affairs, and financial compensation.
Who Is Eligible to File a Water Contamination Lawsuit?
Veterans and their family members are eligible to file a water contamination lawsuit. If you are a woman who lived at Camp Lejeune between 1953 and 1987, and you experienced infertility while living on the base or had a miscarriage or an abnormal birth, you may be able to file a claim.
What Compensation Can Victims With Fertility Issues Receive?
You may be eligible for VA benefits and financial damages from a Camp Lejeune lawsuit. The specific benefits and damages you may recover include, but may not be limited to, the following.
Medical Expenses
The Camp Lejeune health care law allows veterans to enroll in VA health care and be covered by medical services for all presumptive conditions, including infertility, at no cost. Even copayments are covered for these conditions. Family members are eligible to have their out-of-pocket expenses for these covered conditions reimbursed. The VA will cover treatment costs that exceed any other health plan you have.
Financial Compensation
You may be able to collect disability benefits and file a lawsuit for additional damages. Similar to other personal injury lawsuits, you may be eligible for compensation to cover your medical bills, lost wages, potential loss of future earnings, retirement benefits, and other economic losses.
You may also be able to sue for pain and suffering, the non-economic harm you suffer. This can include the emotional pain and trauma of losing a child or not being able to have one. It covers PTSD, loss of consortium, loss of companionship and comfort, loss of enjoyment of life, and other invisible injuries that are difficult to value. Your personal injury attorney will be able to help you determine the value of these non-economic damages.
Proving Camp Lejeune Water Contamination Caused Fertility Issues
Miscarriages or infertility are most likely to be covered if they occurred while you lived on base at Camp Lejeune. It is difficult to link miscarriage, infertility, and birth defects that occurred years later after you left the base to the contaminated water there. You will need to bring proof that you lived on the base and medical records showing your infertility, miscarriage, or abnormal birth during that time.
This does not mean you cannot make a claim, however. You will just need to present proof that your fertility issues were caused by the water contamination to get the compensation you deserve. This is why it can be so important to have a qualified and experienced personal injury attorney in your corner. A lawyer can work doggedly to defend your rights and help you collect the evidence you need for a successful claim, including medical records, proof of living on base, and other important facts to back up your story.
The studies linking TCE to infertility and showing that Camp Lejeune residents had an abnormally high rate of infertility can also be helpful. Other important documents include your marriage license if you are a family member of a veteran who lived on base, and any documents that may prove you lived on base, including utility bills, pay stubs, tax forms, and the like.
You will need to gather proof of any ongoing medical expenses, lost income, any evidence of denied disability or VA benefits, and a death certificate if you lost your baby. Your attorney can help you review the evidence you have and suggest additional documentation. The more evidence you can gather, the better off you are when it comes to pursuing your Camp Lejeune lawsuit.
Did Water Contamination Prevent You From Expanding Your Family? You Deserve Compensation
Dealing with infertility can be stressful, emotionally exhausting, and even devastating for those looking to start a family. For some people, it even feels like a personal failure. If that sounds like you, you are not alone. If you and your loved one lived on the military base at Camp Lejeune between 1953 and 1987 and you suffered birth defects, infertility, or an abnormal birth, you deserve compensation for the negligence of the federal government.
Injury attorneys are ready to help with your Camp Lejeune claim. You can get help filing paperwork, collecting evidence, and receiving guidance and legal advice. Call us at 888-HAWKLAW or use our easy online form to schedule your consultation with a member of our client engagement team today.
---