Recent Blog Post
What You Should Do After a Jet Ski Accident
Jet skis and other watercraft provide enjoyment to thousands of people on the beaches, rivers, and lakes of South Carolina. In Myrtle Beach, for example, the Intracoastal Waterway offers many opportunities for boating activities. Unfortunately, recreational vehicles like jet skis can be dangerous, especially if the operator is drinking or otherwise acting recklessly. In 2021, 658 people lost their lives in boating accidents in the United States. Eighteen of those fatalities were in South Carolina. From 2017 to 2021, an average of about 17 people died in boating accidents each year in this state. Even when an accident is not fatal, it can cause serious injuries. You might have seen a report on a jet ski accident on the local news and wondered what to do in that situation. The personal injury attorneys at HawkLaw are ready to help you with accidents involving jet skis or other recreational vehicles.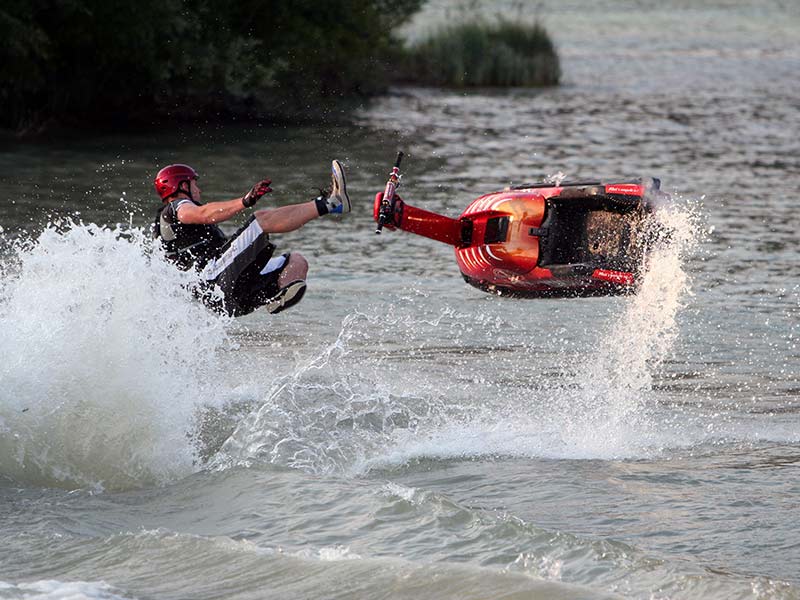 Four Common Causes of Jet Ski Accidents in South Carolina
While many factors can contribute to jet ski crashes, the following are among the most common causes.
Driver Inexperience
Many jet ski accidents occur with rented watercraft operated by inexperienced boaters. The U.S. Coast Guard considers jet skis to be Class A inboard vessels that are subject to the same rules of the road as other watercraft. To rent a car, you must show a valid driver's license. Few jet ski rental businesses require any particular amount of experience or offer any sort of safety training. This can lead to the unsafe use of jet skis, followed by accidents.
Intoxication
Jet skiing is a popular recreational activity in the Myrtle Beach area. Like many recreational activities, people often combine jet skiing with the consumption of alcohol. Operating a jet ski while intoxicated is just as dangerous as drunk driving. Intoxication can impair a person's judgment and motor skills, which is especially dangerous on the water.
Equipment Issues
Some jet ski accidents result from problems with the vehicles themselves. Jet skis are complicated machines that require regular maintenance. Not all rental shops maintain their jet skis properly. As a result, a jet ski can experience mechanical problems or break down altogether while out on the water, placing their operators at serious risk of injury. For example, a jet ski's motor could stop working while the jet ski is in the path of a much larger watercraft, leading to a collision.
Other Causes
Other common causes of jet ski accidents include the following:
Driver recklessness
Driver inattention
Hazardous water conditions
Excessive wake from larger boats
What Injuries Can You Sustain From a Jet Ski Accident?
Jet ski accidents can cause a range of serious injuries, such as the following:
Traumatic Brain Injury (TBI)
Jet skis can go very fast on the water. Unlike many other fast-moving vehicles, South Carolina does not require a helmet while operating a jet ski. Collisions can therefore result in serious head injuries.
Whiplash
Even if a jet ski crash does not cause a direct injury to the head, the sudden motion of a collision can cause severe injury to the neck and back. Whiplash can cause serious pain, and it might not manifest for some time after the accident.
Contusions
Any type of collision can cause serious bruising. In a jet ski accident, an operator can collide with their own vehicle or with other watercraft. In either case, the resulting contusions can be painful. They can also be signs of deeper injuries in some cases.
Broken Bones
Fractured or broken bones are a risk in any vehicular accident. In a jet ski crash, a broken bone can be life-threatening if it interferes with a person's ability to stay afloat after being thrown from their vehicle.
Cuts
Cuts and abrasions are common results of watercraft accidents. They can range from minor cuts caused by the impact of the collision to severe lacerations caused by a boat propeller. Exposing a cut to river, lake, or ocean water can also increase the risk of infection.
What to do After a Jet Ski Accident in South Carolina
The following steps can help you protect your safety and your legal rights after a jet ski accident:
1. Get to Safety
Accidents on the water can be extremely dangerous. In addition to injuries from a collision, you risk infection or drowning. Get yourself somewhere safe and check yourself for injuries. Call for help and, if possible, help others who might have been injured.
2. Exchange Contact Information with Relevant People
You will need the contact information of other people involved in the accident, as well as any witnesses. Get people's names and phone numbers. Ask the other boaters if they have insurance. If they do, be sure to ask for that information.
3. Gather Evidence and Witnesses
Collect as much evidence as you can. If possible, take pictures of your injuries and the damage to your jet ski. Talk to any witnesses and get their contact information.
4. Report the Accident to the South Carolina Department of Natural Resources (SCDNR)
The SCDNR is responsible for recreational boating regulations in South Carolina. If a jet ski accident resulted in injuries requiring medical treatment, loss of consciousness, death, or property damage, you must report it.
5. Visit a Doctor
As soon as possible, seek medical attention for your injuries. You will need documentation of your injuries to make an insurance or legal claim. Some injuries, such as whiplash, can take days or even weeks to manifest.
6. Contact Your Insurance Provider
If you have a boating insurance policy, you must notify them about the accident within a few days. You may be able to file a claim on your own insurance even though someone else was at fault for the accident.
7. Track Your Costs
You will need documentation of all the costs you have incurred because of the accident:
Medical bills
Doctor notes
Pharmacy receipts
Medical records
Missed workdays
In addition to records like bills and receipts, you should take pictures of your injuries and property damage. You might also keep a journal where you describe the accident's impact on your life.
8. Call Your Personal Injury Lawyer
A personal injury attorney with experience handling jet ski accident claims can help you prepare your case. You need time to focus on recovering from your injuries. An attorney can gather evidence, prepare a claim, and advocate on your behalf with an insurance company or defense lawyer.
Who is Liable for a South Carolina Jet Ski Accident?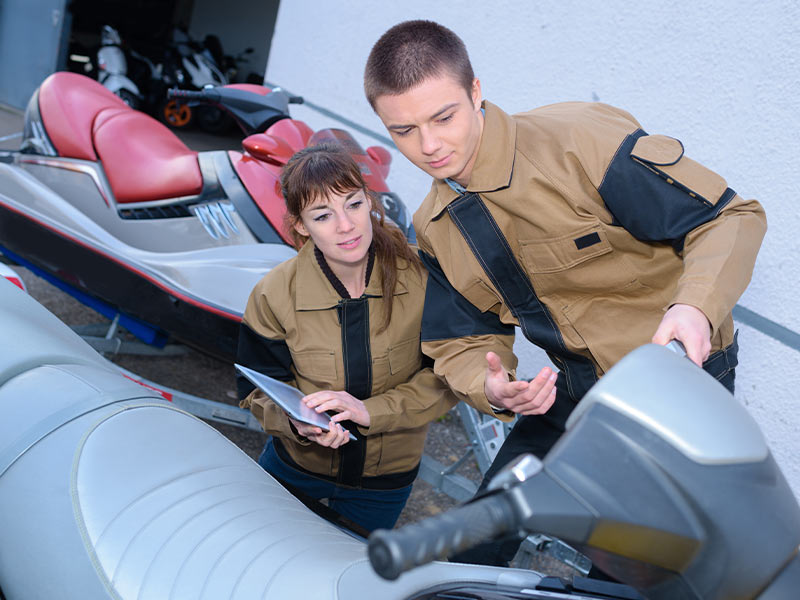 Some of the same laws that govern car accidents apply to jet ski accidents in South Carolina, but there are also some important differences. Anyone who operates a motor vehicle on South Carolina roads is required by law to have car insurance. This insurance can pay damages if a driver causes an accident.
Boaters, however, do not have to have insurance. This can make recovering damages more difficult, but it is still possible for a skilled personal injury attorney.
Liability for a jet ski accident could be based on either of the following legal principles:
Negligence: A boater failed to operate a jet ski or other watercraft safely, causing you to suffer injuries.
Product liability: A jet ski rental company failed to maintain a vehicle in good working order, which led to an accident and injuries.
You are entitled to compensation for your injuries in either of the above situations. Damages may include medical expenses, property damage, lost wages, and pain and suffering. If a jet ski accident resulted in the death of a loved one, you can file a wrongful death claim against the individual or business that was at fault for the accident.
What is the Statute of Limitations for Filing a Jet Ski Accident Claim?
The time limit for filing a personal injury lawsuit involving a jet ski accident in South Carolina is three years from the date of the accident. If the accident occurred on July 1, 2022, for example, you must file a lawsuit before July 1, 2025.
We Fight on Land and At Sea
Have you suffered an injury in Myrtle Beach or elsewhere in South Carolina? We know how devastating it is to get injured doing a fun and relaxing activity like water sports. When you hire HawkLaw, you will have an experienced law firm on your side. We will take care of your case, allowing you to fully focus on recovering from your injuries so you can get back to the activities you love.
Contact our office today at 888-HAWKLAW or through our online contact form to request a free consultation.* We have locations in Columbia, Charleston, Greenville, and Spartanburg, but can happily assist you wherever you live in South Carolina.
---