Recent Blog Post
Average Camp Lejeune Water Contamination Settlement
The Agency for Toxic Substances and Disease Registry (ATSDR) estimates that more than one million people, including service members and their family members, have been affected by Camp Lejeune's toxic water. This Camp Lejeune water contamination has led to many serious health concerns, which have resulted in lingering, sometimes life-threatening or lifelong disabilities and consequences.
If you have been at Camp Lejeune in North Carolina and developed an illness or health condition due to the contaminated water there, the personal injury lawyers at HawkLaw want to help you get the compensation and settlement payouts you deserve. Many wonder about the average compensation they can get from Camp Lejeune water contamination settlement amounts. Before we can help, however, it's important to understand the history of the Camp Lejeune water contamination as well as the severity of the situation.
What Contamination Occurred at Camp Lejeune?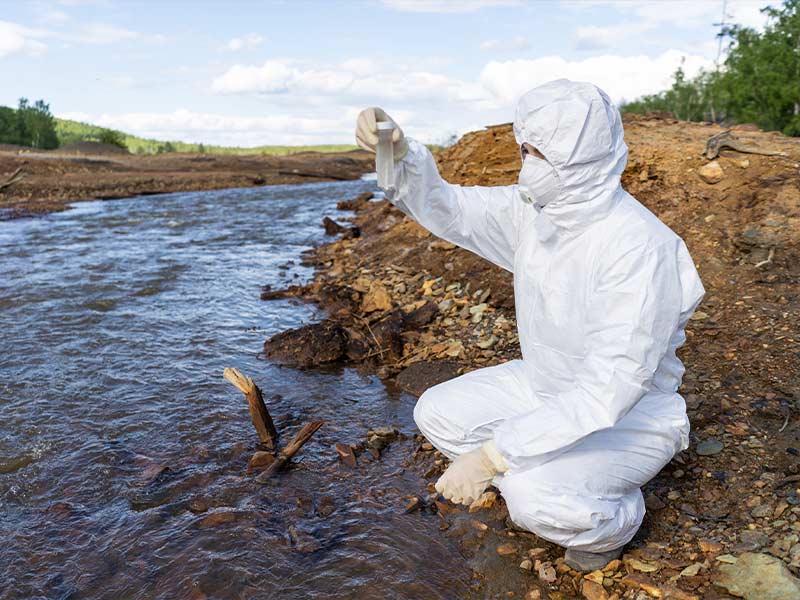 In 1982, the Camp Lejeune water contamination was first discovered. Volatile organic compounds (VOCs) were found in the drinking water on the military base, which opened in 1940. However, the contamination in the Camp Lejeune water supply was not resolved until 1987. Around one million military staff, their family members, and other Camp Lejeune residents were directly exposed to the contaminated drinking water during this time.
The consequences to many of these Camp Lejeune victims have been life-altering, including many chronic and deadly health conditions. These include congenital disabilities, aplastic anemia, bladder cancer, breast cancer, kidney cancer, liver cancer, lung cancer, infertility, leukemia, non-Hodgkin's lymphoma, Parkinson's disease, and many other types of cancer and health problems.
What Types of VOCs Were Found in the Water at Camp Lejeune?
Contaminated water is a significant threat to our health as a nation, and the victims of the Marine Corps base Camp Lejeune contaminated water know that better than most. VOCs are toxic chemicals that can be responsible for a wide range of health issues, including those listed above. What makes them particularly dangerous is that sometimes they are not filtered out by water treatment plants such as that at Hadnot Point.  
The unnecessary health risks and sickness from the Camp Lejeune water contamination are specifically linked to several VOCs, including Trichloroethylene (TCE), Tetrachloroethylene (Perchloroethylene, PCE), Vinyl Chloride, Methylene Chloride, and Benzene, according to the ATSDR. The health conditions that have arisen from exposure to these chemicals have led to a wide range of Camp Lejeune water contamination claims and, in turn, to a class action lawsuit concerning the contaminated water.  
Trichloroethylene (TCE)
Trichloroethylene is a chemical degreaser used in machinery, often found in factories, automotive garages, and other heavy industrial facilities. This chemical, however, is a carcinogen that can be responsible for a wide range of cancers, including kidney cancer, non-Hodgkin lymphoma, lung cancer, and many other varieties. It can also be responsible for serious health risks to the cardiovascular system. Those exposed to TCE through toxic water while at the Marine Corps air station in North Carolina should speak to Camp Lejeune lawyers to explore payouts and settlement amounts from a Camp Lejeune water contamination lawsuit.
Tetrachloroethylene (Perchloroethylene, PCE)
Tetrachloroethylene is also known as PCE or PERC. It is an industrial chemical used in various applications, including dry cleaning, manufacturing other chemicals and substances such as vinyl, and as a machine degreaser. This chemical has been linked to a heightened risk of bladder cancer, various other cancers, as well as some neurobehavioral conditions. Those who have suffered health risks or have a loved one who has suffered health problems after spending time on the military base at Camp Lejeune may be eligible for settlement payouts from a Camp Lejeune water contamination lawsuit.
Vinyl Chloride
Vinyl chloride is a colorless gas used in the production of PVC, wire coatings, and other plastic products. In the past, it was also used in cosmetics, household consumables, and refrigerants. Heavy exposure to this chemical has been linked to many different types of cancer, including liver cancer and multiple myeloma. Our military service members deserve to be honored. When they suffer harm from exposure, they deserve financial compensation to help with their medical treatment and loss of ability to work.
Methylene Chloride
Methylene chloride is a colorless but volatile liquid. It has a chloroform-like odor that is sweet. It is widely used as a solvent and can combine with many other organic solvents. Its primary uses historically have been in paint stripping, the manufacturing of pharmaceuticals, metal cleaning, degreasing, and others. OSHA considers this chemical a potential occupational carcinogen responsible for increasing the risk of many different types of cancer.
Benzene
Benzene is an organic compound that can be found in many different industrial chemicals. It can even be found in some foods. However, chronic exposure to large amounts of benzene has been linked to a wide variety of cancers, with a very strong association with AML, acute myeloid leukemia, and other types of leukemia. The personal injury lawyers at HawkLaw are working to help Marines, Navy, and other service members and their families seek significant Camp Lejeune water contamination settlement amounts for exposure to these and other chemicals while on base.
What Are Common Health Concerns From the Contaminated Water at Camp Lejeune?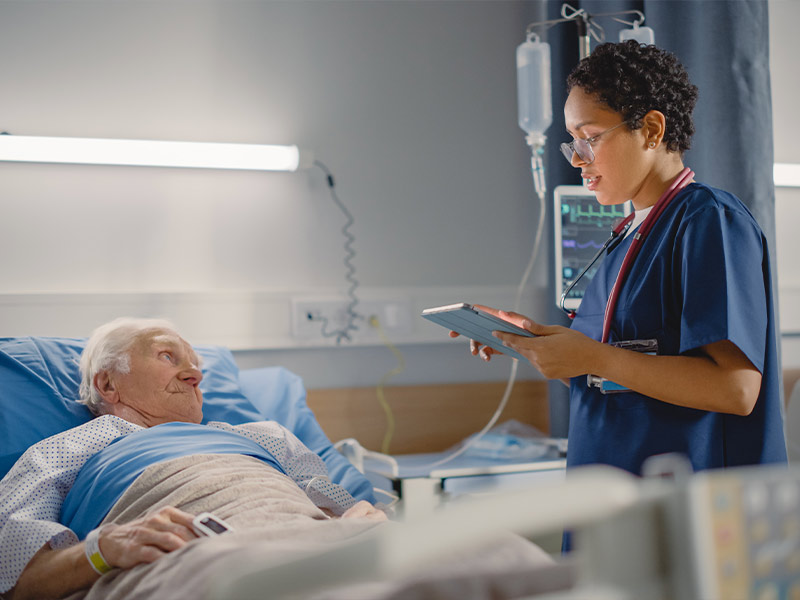 The EPA considers VOCs to be a significant health risk. The specific VOCs found in the Camp Lejeune contaminated drinking water could lead to a wide variety of health concerns, including many types of cancers, anemia, liver disease, and neurobehavioral effects.
Cancer
We have discussed the wide range of cancers that can be caused by the volatile organic compounds in the Camp Lejeune drinking water above. These include:
Bladder cancer

Breast cancer

Kidney cancer

Liver cancer

Leukemia

Lung cancer

Multiple Myeloma

Non-Hodgkin's lymphoma

And many other

types of cancer
Multiple Myeloma
Multiple Myeloma is a type of cancer that forms in the blood plasma cells or white blood cells. These cells help to make antibodies that form your immune system. With this type of cancer, infected plasma cells push out the healthy ones as they accumulate in your bone marrow. This, in some ways, reverses what your immune system should do. Rather than producing antibodies to fight illness, your body creates harmful and abnormal proteins due to the cancer cells.
Aplastic Anemia
Aplastic anemia is a type of bone marrow failure. This rare and serious blood condition occurs when your bone marrow can't produce enough new blood cells to meet your body's needs. It is a condition that can be severe or mild and can develop rapidly or progress slowly. Treatments involve blood and bone marrow transplants, medication, and other approaches to mitigate exposure to environmental toxins.
Renal Toxicity
Renal Toxicity or nephrotoxicity is among the most common kidney problems in the world. It occurs when your body is exposed to some sort of foreign substance – a toxin or drug – that damages the kidneys. This renders the kidneys unable to remove excess waste and urine, which then slowly poisons you. Your attorney at HawkLaw law firm will be able to help you gather any medical evidence that proves your health problems are the result of contaminated drinking water at Camp Lejeune.
Parkinson's Disease
Parkinson's Disease is a progressive illness that affects your nervous system. It is marked by increasing tremors and uncontrolled movements. The disease often starts with tremors in a single hand and progresses throughout the body. Other symptoms can include stiffness, loss of balance, and slow movement. There is no cure for Parkinson's, which requires lifelong health care, treatment, and medications that work to control the symptoms as long as possible.
If your Parkinson's was caused by toxic water exposure at the Navy and Marine Corps base, your medical records might help to prove this. Getting the disability benefits you deserve, however, may require help from Camp Lejeune lawyers.
Neurobehavioral Effects
Studies are still being done regarding the neurobehavioral effects of exposure to multiple volatile organic compounds. We know that exposure can cause these effects, but we do not know precisely what causes them, nor do we have a comprehensive list of the specific effects they cause. Many have reported issues such as degraded air quality, headaches, and general bodily discomfort.
If you are having unexplained neurological or behavioral issues and you were at Camp Lejeune during the contamination period, you should contact the HawkLaw law offices at 888-HAWKLAW or use our online contact form and inquire about a free consultation* regarding your case.
What Cancers Are Covered Under the Honoring Our PACT Act for Camp Lejeune?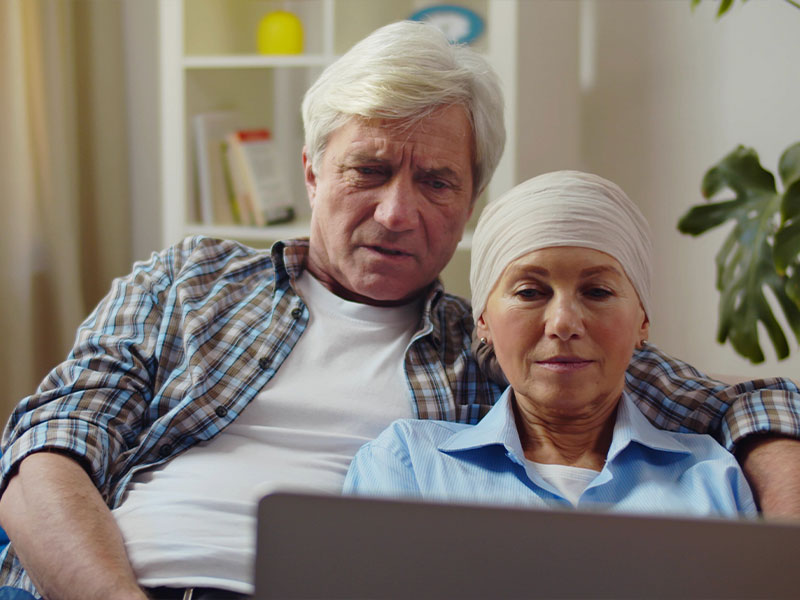 In 2022, Congress passed the Honoring Our PACT Act, which was signed into Federal Law. This act of the Federal Government, which includes the entirety of the Camp Lejeune Justice Act, allows for lawsuits related to the toxic water exposure at the camp and provides healthcare benefits for those dealing with the consequences.
Before this law, disability claims and lawsuits were banned under the Federal Tort Claims Act. Now they have civil recourse to achieve justice, whereas before, they may have had issues getting the full compensation they deserve for their injuries.
The wide variety of specific cancers that are covered under the Honoring our PACT Act and Camp Lejeune Justice Act include:
Adult

leukemia

Aplastic anemia

Bladder cancer

Esophageal cancer

Breast cancer

Kidney cancer

Lung cancer

Liver cancer
If you have been exposed to the drinking water at the Camp Lejeune base and later developed these or any other type of cancer, contact the Camp Lejeune lawyers at HawkLaw immediately.
Do You Qualify for the Camp Lejeune Lawsuit?
All service personnel stationed at Camp Lejeune between 1957 and 1987 for at least 30 days may qualify for the Camp Lejeune lawsuit if they have developed one of the listed health concerns above. Surviving family members who have lost a loved one due to one of these conditions may also be able to file a lawsuit and seek compensation for wrongful death.
What Benefits Are You Eligible for Under the Camp Lejeune Justice Act?
Like many personal injury lawsuits, you may be eligible for a wide range of benefits under the Camp Lejune Justice Act. These benefits include coverage of all healthcare expenses related to the condition or illness you or your loved one developed, plus potential disability benefits and other compensation for their disease.
Healthcare
The VA will pay for all healthcare costs related to qualified illnesses and conditions. This includes all the forms of cancer listed above as well as renal toxicity, neurobehavioral effects, Parkinson's disease, aplastic anemia, and other associated health conditions.
Compensation From Lawsuit
The Honoring Our PACT Act entitles all qualifying veterans and their families to compensation for conditions caused by toxic water exposure at the camp. The additional types of compensation you can receive will be specific to your individual case but may include compensation for the invisible injuries you have suffered, such as your loss of ability to take part in everyday activities, your inability to work, and other disabling conditions associated with your disease.
Disability Benefits From the VA
All veterans, guardsmen, and reservists who have received a diagnosis of one of the presumptive conditions above and served during the listed years at the camp are eligible for disability benefits from the VA. These benefits are separate from the lawsuit compensation, and you may be able to get both. It is, however, important to note that to be eligible for VA benefits, you must not have received a dishonorable discharge from the military when you separated.
What Is the Average Settlement for Toxic Exposure at Camp Lejeune?
Because this act was only signed into Federal law in early August 2022, there have been no previous verdicts upon which to draw for South Carlina residents. This means that there is no average settlement yet. Your settlement will vary based on the level and duration of your exposure, the severity of your condition, the health expenses you have accrued, and how your day-to-day life has been affected. It's important to work with your qualified personal injury attorney at HawkLaw to determine the level of harm you have suffered. Your attorney can then help you gather medical records and evidence to support your experiences and build a strong case that you deserve compensation under a camp Lejeune water contamination lawsuit. Our law firm has a history of winning high compensation* for clients. HawkLaw fights to win, and we are ready to fight for you.  
If I Already Have VA Benefits, Can I Still File a Camp Lejeune Lawsuit?
Yes, even if you have existing VA benefits from the Department of Veterans Affairs, you can still file a water contamination lawsuit for the same health issues. This class action lawsuit is separate from the disability claim you have already filed. This includes the ability to file a wrongful death lawsuit if you have lost a loved one due to health conditions from this contaminated water.
This is part of the rights guaranteed under the Honoring Our PACT Act and Camp Lejeune Justice Act. It allows all those who have suffered the specific serious health conditions listed above to file a personal injury lawsuit as well as collect standard disability benefits under the VA, so long as you have not received a dishonorable discharge, you were stationed at the camp between 1957 and 1987, and you suffered a qualifying health condition.
How Do I File a Claim If the Contaminated Water at Camp Lejeune Affected Me?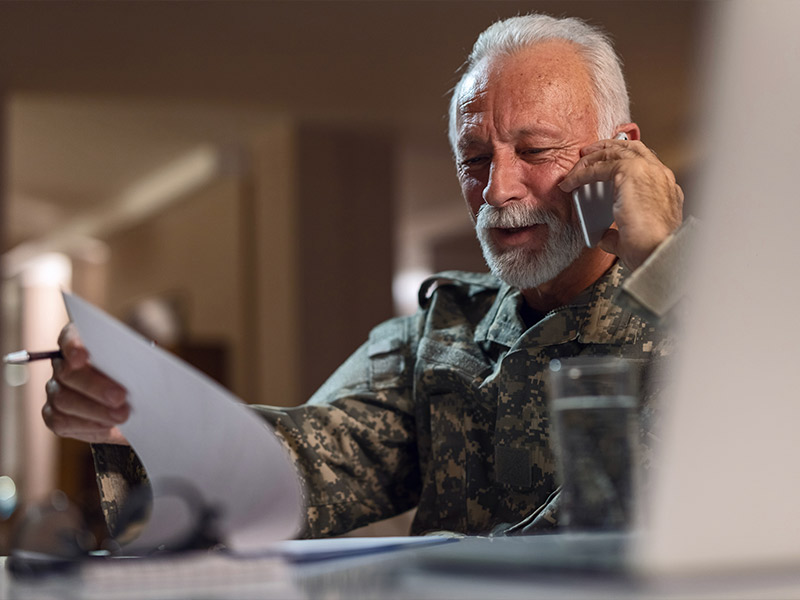 The best way to file a claim is to seek help from an experienced attorney. Camp Lejeune lawyers serving South Carolina servicemembers can help you collect all the evidence you need to build a narrative and a rock-solid case for which you deserve compensation. They can help draw a connection between what has happened to you and the toxic water to which Camp Lejeune residents were exposed. They can help you get all the compensation and VA benefits to which you are entitled under the law.
It is also essential to understand that there is a statute of limitations attached to this lawsuit, so it is vital to act immediately. A statute of limitations is a deadline after an injury that you have to file an injury claim. To be eligible for a Camp Lejeune water contamination lawsuit, you must file your claim within two years of the act's passing, which occurred in early August 2022. The sooner you file, the better the chance you will receive significant payouts for your injuries and damages.
How the Experienced Attorneys at HawkLaw Can Help You
HawkLaw is no stranger to litigating cases. We have experienced trial lawyers and seasoned negotiators. We aggressively fight for every client and care deeply for everyone we serve. We are not just a law firm. We consider our clients as family and treat them the same way. We will approach your case with compassion and understanding. We hurt alongside you, so we will aggressively defend your interests and rights. We will pursue your case to the end with determination and ambition.
We understand the legal process and are well-versed in the federal laws in these cases. You deserve disability benefits, medical expenses, and compensation to cover your lost ability to enjoy the life that you have experienced. It took Camp Lejeune officials decades to address the problem of contaminated water, and there is no excuse for that. Let us remind them that you are the victim. HawkLaw fights to win, so let us fight for full compensation for you.
Camp Lejeune's Veterans Fought for Us. Let Us Fight for You
HawkLaw is a South Carolina law firm that fights doggedly for our clients' rights. We represent people from all over the state and have won millions in lawsuits, settlements, and judgments for our clients over 25 years of fighting for people like you. Fighting for your rights when you are also fighting cancer or another health condition after toxic water exposure can be stressful and makes it even harder to fight for your health.
It's time to have an ally who can fight back, protect your rights, and help you to seek the full compensation you deserve regarding disability benefits and a Camp Lejeune water contamination lawsuit under the Camp Lejeune Justice Act and the Honoring our PACT Act. These Federal laws entitle you to benefits for the toxic water at the camp, but getting the settlement you deserve requires help. We are ready to provide that help. Get in touch and ask about a free case evaluation* today. Just call 888-HAWKLAW or fill out our contact form, and a team member will get in touch with you.
* Camp Lejeune cases will be referred to the Bell Legal Group, located at 219 North Ridge Street, Georgetown, SC, 29442, (843) 546-2408, which is a separate law firm from and has a referral relationship with HawkLaw, PA.
---