Recent Blog Post
What Are the Risks of Weaving Through Traffic?
When you are driving your motorcycle on the open highway, it can be tempting to pass by slow-moving vehicles. However, going at higher speeds increases your likelihood of a fatality or serious accident, especially when you pair speeding with other dangerous practices such as weaving through traffic or lane splitting — which, by the way, is illegal in South Carolina. In The Palmetto State, motorcycles are entitled to – and supposed to – use a full lane, just like other motor vehicles.
Still, even motorcyclists who follow traffic laws may be vulnerable to other reckless and aggressive drivers. Unfortunately, those on bikes are more susceptible to serious injuries and fatalities because their vehicles do not have the same protective elements as cars and trucks.
If you or a loved one were in a motorcycle accident recently, reach out to motorcycle accident lawyers at HawkLaw, P.A. for help recovering compensation. Our motorcycle accident attorneys are highly knowledgeable and will fight hard for you. HawkLaw Fights to Win! Call us today at 888.HAWK.LAW.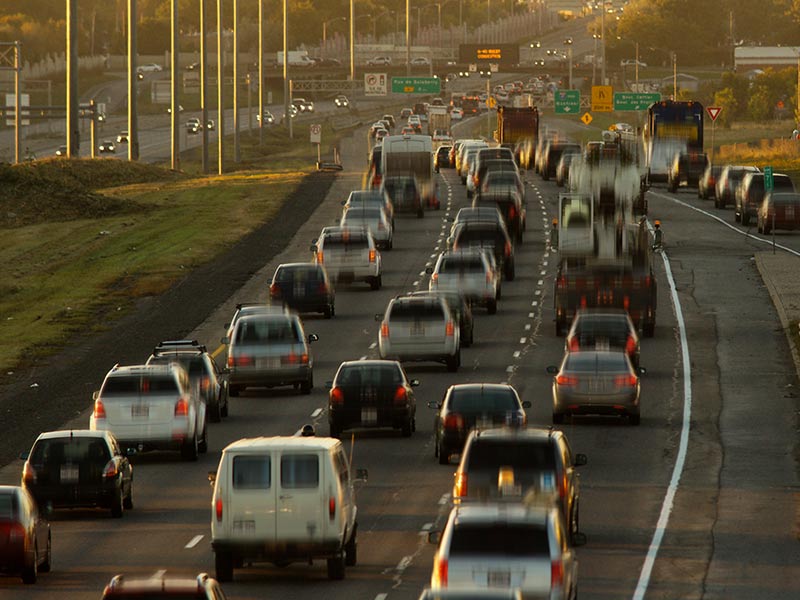 What is Considered Weaving Through Traffic in South Carolina?
Weaving is a dangerous driving behavior that can lead to injury or death. When a motorist rapidly moves back and forth between lanes, this is referred to as weaving. Drivers may attempt to weave on roads in heavy traffic conditions to get ahead, try to pass other slower drivers, squeeze into spaces not designed for a merge, or try to get into a lane that is occupied by other drivers. All of these instances can lead to a motorcycle or car accident.
Why Do People Weave Through Traffic?
The most common reason why motorists engage in weaving in and out of traffic is that they erroneously believe it will save them significant amounts of time. Drivers might try to engage in weaving during rush hour, if there is construction ahead, or in bad weather. Other factors typically associated with weaving include:
Aggressive or impulsive personalities
Intense emotions
Environmental factors
Drugs or alcohol
Distracted by cellphones or other devices
Regardless of the reason why a driver weaves in traffic, this type of aggressive driving behavior is more likely to cause accidents, leaving the driver or other crash victims to potentially suffer severe consequences.
Does Weaving Actually Save Time for SC Motorists?
Technically, yes, weaving does save time for motorists because they avoid slowdowns caused by other vehicles driving in front of them. The amount of time they are able to save, however, is not significant. It is certainly not enough to justify the hazards they create. Road tests conducted by Mythbusters found weaving saved a mere two minutes over their test driver who stayed in their lane. Other follow-up road tests found weaving might save a few more minutes but not enough to justify the act. Even if it saves 10 minutes, the big question is, are the risks worth it?
While weaving in traffic may shave a few minutes off a drive, the loss of life or cause of severe injuries is tragic in comparison. To successfully swerve in and out of lanes, drivers must speed up and then quickly adjust to the speed of the lane they are entering without losing control of the vehicle. It is easy to see how this can quickly lead to accidents, especially since other drivers are not typically expecting their fellow motorists to engage in this reckless driving.
What is the Risk of Weaving Through Traffic?
Misguided drivers do not realize the hazardous conditions they create on the road when they make the decision to weave in and out of lanes during their commute or road trip. Most states consider weaving to be a form of reckless driving since it involves speeding, tailgating, and cutting off fellow motorists. Many also are so focused on zipping in and out of their lane on city streets that they neglect to use turn signals, which can create confusion for other drivers when weavers suddenly switch lanes.
It Increases Rear-End Collisions
Weaving frequently leads to rear-end collisions because once the driver swaps lanes, they often must hit the brakes because the vehicle in front of them may brake or be driving slower than estimated. Furthermore, the driver, along with other cars, has less time to respond. Since many road weavers must tailgate in order to squeeze into another lane in between two other cars, this can also lead to a rear-end collision.
Drivers Often Do Not See Motorcyclists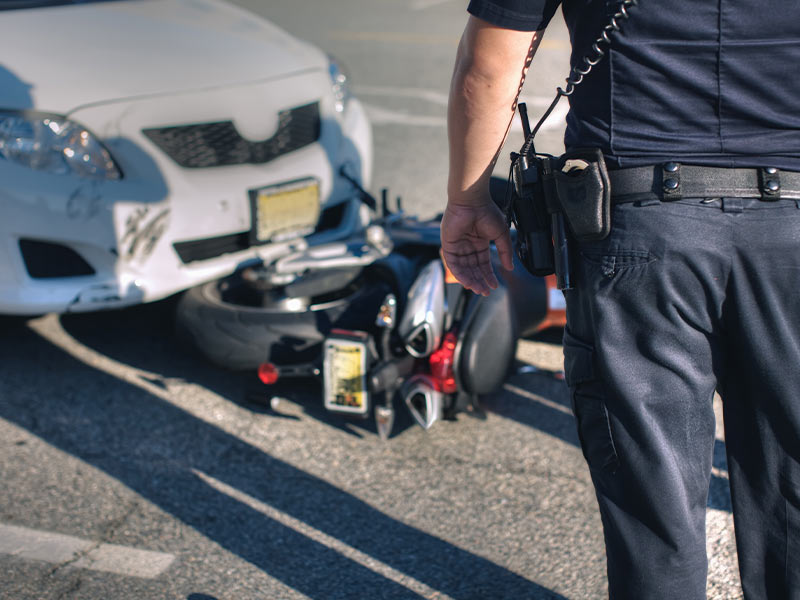 Oftentimes, when someone is changing lanes, they fail to see a motorcyclist, which results in a collision. If a car or truck is weaving in and out of traffic, they are more likely to hit a motorcyclist due to view obstructions or glare, preventing them from seeing the smaller vehicle. Larger vehicles have blind spots, and it is easy for motorcycles to fall out of sight.
What Should I Do If I See Another Vehicle Weaving?
If you see another vehicle weaving, you should be proactive about your own driving decisions to help keep yourself safe.
Avoid Driving Near a Reckless Driver
Try to avoid reckless vehicles as much as you can. Keeping your distance, which includes not confronting the aggressive driver, will go a long way toward keeping yourself, your passengers, and other people on the road safer. Drivers who weave in and out of the right lane to the left lane and back may also be suffering from road rage. Do not add fuel to that fire.
Give Them Space
Always be on the defensive when driving, especially when an aggressive motorist is sharing the road with you. The other person is not considering how their driving is affecting others, they are only focused on themselves. It is easier – and safer – to simply give them some space and let them pass you. Maintain your current speed as best you can. If not possible, slow down and give yourself extra space.
Call Highway Patrol
The frustration felt when dealing with reckless drivers is not worth escalating the situation. This will only create even more risk of a car accident occurring. Instead, call the highway patrol to deal with the driver. If you can, get the license plate number, and if the other driver is operating a commercial vehicle with identifiers, get its phone number. Then, pull over to call the authorities if you are driving alone – if you have a passenger, ask them to make the call.
The bottom line is that all drivers should avoid this dangerous practice, keep safe distances between themselves and other vehicles, stick to posted speed limits, and follow the right-of-way laws.
Can I Sue If Someone Hits Me While Weaving Through Traffic?
Yes, you can bring a lawsuit against a person who hits you while weaving through traffic. South Carolina is an at-fault state but also operates under what is called a modified comparative negligence law. If you were less than 50% at-fault for the accident, you may file a claim against the at-fault driver. Weaving is considered reckless driving, so any weavers will likely be found at fault.
If you or a family member is involved in a motorcycle crash due to a car weaving in and out of lanes, you may be entitled to compensation to help cover medical bills, lost wages, loss of future earnings, property damage, reimbursement of attorney's fees, funeral expenses, and pain and suffering. It is a good idea to speak with a knowledgeable personal injury attorney as soon as possible.
Do Not Let the At-Fault Driver Weave Their Way Out of Liability
If you were hit by a reckless driver in a motorcycle or any other vehicle, call our lawyers. Our skilled injury attorneys are well-versed in the rules of the road and can help you build a case against the at-fault driver so you can recover a full settlement. We will also be your go-between with car insurance companies, so they cannot try to convince you to accept all or part of the blame.
To request a free consultation,* call the HawkLaw legal team today at 888-HAWKLAW or complete our online contact form.
---