Recent Blog Post
What to Do if Your Car Was Crashed by an Unlicensed Driver
Every South Carolina driver is required to have a valid driver's license to operate a vehicle within the state. In most cases, drivers never question whether another driver has their license — everyone assumes that others follow the law, just like they do. However, that is not always the case, and driving without a license can come with stiff penalties. That is why an unlicensed driver is more likely to flee the scene of an accident. If that happens, you might be left hurt, alone, and afraid.
You also might not know what to do to protect your legal rights in that situation. If you have been involved in an accident with an unlicensed driver and are unsure what to do next, contact the experienced car accident attorneys at HawkLaw, P.A.
What Dangers Do Unlicensed Drivers Pose?
According to the AAA Foundation for Traffic Safety, roughly one in five fatal crashes involves an unlicensed driver or a driver whose license is invalid. The AAA updated this study from 2007 to 2009 to determine whether those statistics still hold true. They found that from 1990 to 2009, there was an increase in fatal crashes that involved unlicensed drivers. Most of these types of crashes involved young adults (from ages 21 to 34).
Roughly 50% of all unlicensed or invalidly licensed drivers in fatal accidents had alcohol in their system. After considering unlicensed drivers who could not leave the scene of an accident because they were incapacitated or killed, roughly 32.4% of drivers who left the scene of a fatal crash did not have a valid driver's license.
Reasons for Not Holding a Valid License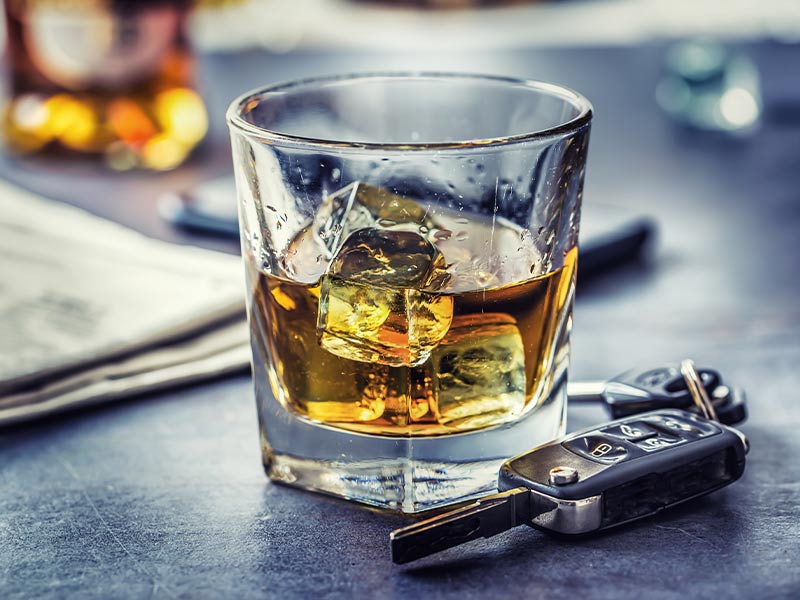 Millions of people drive motor vehicles without a valid driver's license in the United States. Unlicensed motorists include those who have never had a valid driver's license and those who have let their license lapse or had it suspended or permanently revoked.
Examples of individuals who might have their license revoked include those who have:
A DUI conviction (or several convictions)
Failure to maintain automobile insurance
Too many points on their license due to unsafe driving or moving violations
Conviction of other specific kinds of criminal offenses
Further, other individuals may not have had their license revoked, but they do not qualify to have a license for another reason. The following individuals might make the decision to drive without a license.
Teenagers who did not pass a driver's exam or did not otherwise take the right steps to get their license for the first time
An elderly person who failed their renewal exams, such as for a vision issue or mental impairment
An individual who has a medical condition that limits or restricts having a driver's license
An immigrant who has not yet gotten their driver's license in the United States, even if they were licensed in their home country
In most cases, those who are unlicensed do not have a license for a reason — they may be unqualified or unfit to drive, which leads to accidents.
Unlicensed Drivers and Liability in South Carolina
In general, driving without a license in South Carolina if stopped by the police with result in a measurable fine. However, unlicensed drivers pose to others around them. In the event of a crash, it can be difficult to pursue damages for your car accident injuries if a driver does not have a license. This is because most drivers without a license also do not have car insurance.
Whether a driver has liability insurance does not affect their legal liability. The driver can still be at fault (or have legal liability) regardless of whether they have a license or insurance. However, if the at-fault driver does not have insurance, that can make it harder to obtain payment for the injuries and property damage associated with your car crash.
Driving Without a License Penalties
Driving without a license in South Carolina is a misdemeanor. The consequences for driving without a license vary based on the reason you do not have a license.
Never Had a License
If you have never had a license, you may have to pay a fine of up to $300. You might also have to spend up to 30 days in jail. If you drive without a license three or more times, then you may have to spend up to six months in jail.
Expired License
If your license has expired, it is still invalid. You need to take steps to activate your license again for your license to be valid. If you renew your license within a week and prove it to the court, then your charge and ticket may be dismissed. If you do not renew it within a week, you may have the same fines as if you did not have a license—up to a $300 fine and 30 days in jail.
Revoked or Suspended License
If a driver's license has been suspended, the penalties are much harsher than never having a license or using an expired one. For the first offense, the minimum penalties are a $300 fine and up to 30 days in jail. You may have to spend up to six months on house arrest for later offenses.
Modified Comparative Negligence
South Carolina is a modified comparative negligence state. A car accident victim can still receive damages for their injuries in a car accident as long as the victim is less than 51% responsible for the accident.
The amount of money damages that the victim can receive will be reduced by their percentage of the fault. For example, if the car accident victim is 10% at fault and their damages are $10,000, the most the victim can receive is $9,000 ($10,000 less 10% for fault).
How Do You Protect Yourself During an Accident with an Unlicensed Driver?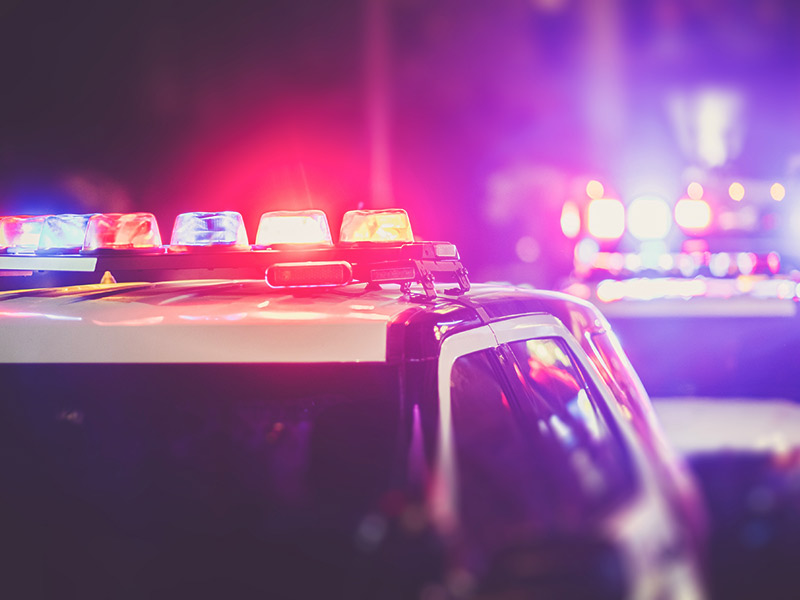 1. Call the Police
Call the police after any car accident. It is especially important to call the police if you realize that the other driver involved in the crash does not have a license. Getting a police report will be helpful to provide to your own insurance company as well.
2. Record Information
If possible, take down the information of the other driver and record any information you can find about the other vehicle. Having this information will be critical if the other driver tries to leave. It will also be helpful for your report and claim.
3. Seek Medical Attention
Get medical help after an accident. If you need emergency medical attention, call for an ambulance. Otherwise, get a ride to a nearby hospital or medical institution.
4. File an Insurance Claim
Contact your insurance company as soon as you can after the accident to make a car accident claim. Reporting the vehicle accident will help you take advantage of any insurance coverage you might have for uninsured or underinsured motorist coverage. Check your insurance policy to determine if you have this type of coverage.
5. Contact an Attorney
Contacting a car accident lawyer as soon as you can after an accident will often increase the chances that you receive the compensation you deserve to address your bodily injuries and property damages. A personal injury lawyer will provide helpful legal advice, including understanding your own auto insurance policy if necessary.
Can I Pursue a Claim for Damages in South Carolina?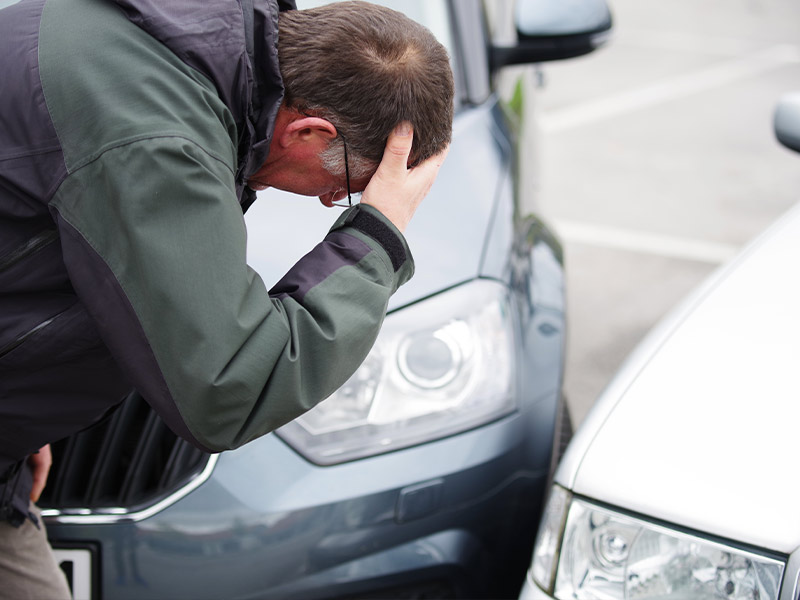 You can still pursue a claim for damages in South Carolina against an unlicensed or uninsured driver. If the other driver does not have insurance and lacks the funds to pay for your damages and injuries, you can sometimes file a claim with your insurance company for uninsured motorist coverage to receive compensation.
Do You Need an Attorney After a Car Accident with an Unlicensed Driver in South Carolina?
An attorney will understand what steps you will need to take after a car accident. They can explain your rights and assert your claim against an unlicensed or uninsured driver. They can also negotiate on your behalf with auto insurance companies, gather medical bills, investigate the other driver, interview witnesses, and much more.
Take Action Against an Unlicensed Driver Before It's Too Late
You have certain time limits to take action after a car accident in South Carolina. Do not wait to contact an experienced personal injury attorney. Call HawkLaw for more information about how we can help or schedule a free consultation* with a member of our team. Our law firm is here for you, and we Fight to Win.
---