Recent Blog Post
How is Fault Determined in a T-bone Accident?
In 2020, side-impact car crashes, also known as T-bone collisions or broadside collisions, accounted for almost 23% of all car accident deaths across the United States. In fact, according to the National Highway Traffic Safety Administration, 2020 alone saw 6,500 car accidents involving the side of the vehicle that resulted in fatalities.
T-bone accidents are dangerous because they often occur at high speeds when someone is turning or blazing through a busy intersection. They can cause serious injuries and even death. If you were involved in a T-bone accident and find yourself seriously injured, do not hesitate to call the dogged South Carolina car accident lawyers at the law firm of HawkLaw, P.A. for legal advice and help. Our experienced personal injury attorneys will fight by your side in your car accident claim. HawkLaw Fights to Win!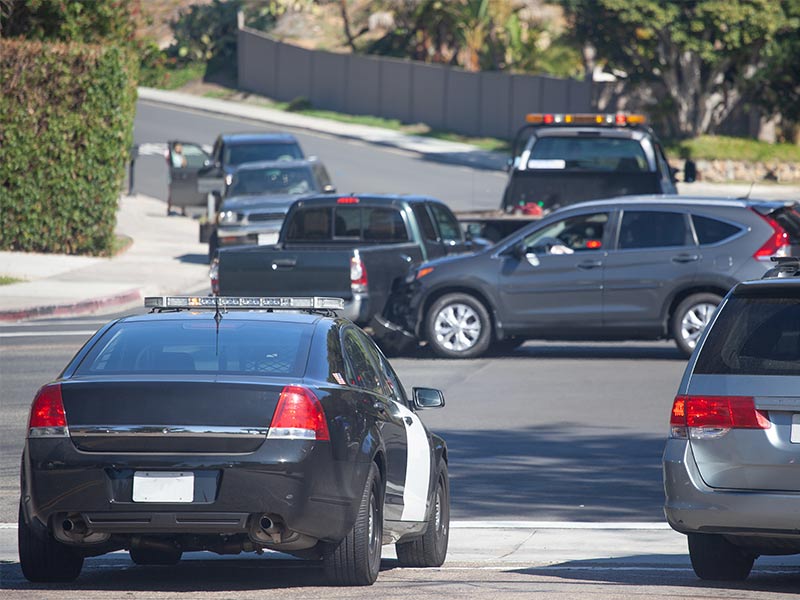 What Are T-Bone Accidents?
T-bone accidents, or side impact crashes, can happen at almost any time, and they usually happen when you least expect it. As drivers make a left turn or move through an intersection, or any other time a car is exposed broadside, one car strikes the side of another vehicle. This is a T-bone. These accidents are named as such because when an oncoming vehicle strikes another broadside, the result is like a "T," or like the bone in a T-bone steak.
Side-impact collisions can be catastrophic and leave drivers with mounting medical bills, severe injuries, lost wages, and emotional trauma that can last for life. If you have been in a T-bone accident, you deserve fair compensation for the damages you've suffered. Call the experienced car accident attorneys at HawkLaw for a free case evaluation in your car accident case.* Just fill out our easy online contact form or call 888-HAWKLAW to schedule a meeting with our legal team today.
What Are the Most Common Causes of T-Bone Accidents in South Carolina?
The common causes of T-bone car accidents are similar to those of other car accidents. For example, someone ignores the right of way, is driving distracted or drunk, ignores a traffic light, or otherwise acts in a careless or irresponsible manner. In addition to the common causes of other types of accidents, T-bone car accidents can happen for the following reasons.
Driver Attempting Unsafe Left Turn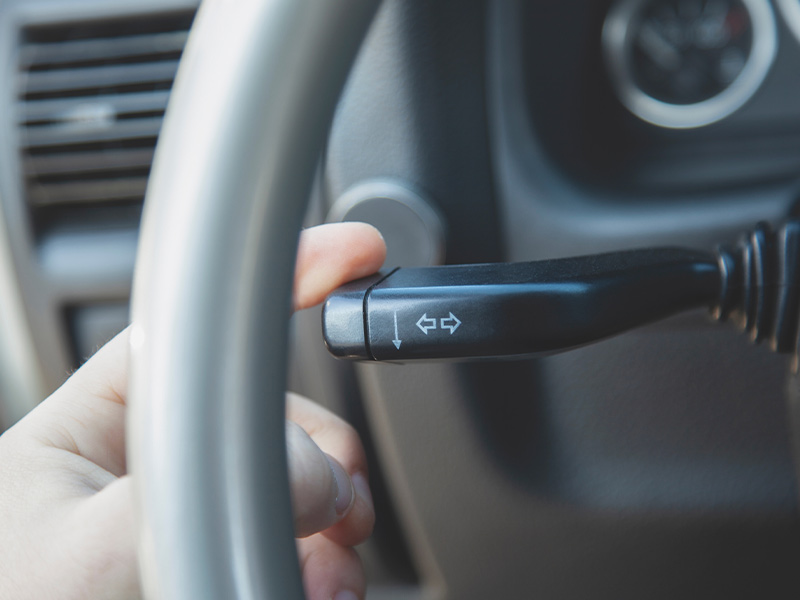 When drivers ignore traffic lights or try to beat oncoming traffic as they speed through intersections at a left turn, it can open them up to side-impact collisions, either as the person who gets hit or the one who strikes another vehicle in oncoming traffic. Usually, unless there are extenuating circumstances, the automobile making the left-hand turn is the one assumed to be the at-fault driver.
Running a Stop Sign or Red Light
Running stop signs or red lights at intersections is one of the most dangerous and reckless acts a motorist can commit. Whether it's because a green light suddenly turned yellow, the driver is trying to beat the light, or the driver is just being negligent, the accidents they cause are serious.
Bad Weather or Low Visibility
Inclement weather conditions like fog, ice, snow, and rain can create the circumstances for a catastrophic accident. Some broadside collisions happen when one car loses control and spins sideways in front of oncoming traffic. Another car, unable to stop in time, strikes the side of the vehicle.
Often, personal injury claims in South Carolina related to these types of auto accidents can get quite complex, with insurance adjusters using many tricks to try to reduce the amount of compensation you get or even deflect the blame off their client. Hiring an experienced car accident attorney can make a big difference in your fight for compensation.
6 Common Injuries From T-Bone Crashes
Any car accident injury can be serious, but those from T-bone auto accidents can be catastrophic because the side of your car often offers the least amount of protection from a direct impact. Some of the more common injuries from side-impact collisions include organ damage, concussions, traumatic brain injury, spinal injuries, paralysis, broken bones, whiplash, and cuts and bruises.
Organ Damage
Organ damage is one of the deadliest injuries you can face because you may not even know you have it. You might feel fine at first, but you could suffer internal bleeding or even tear blood vessels near your heart, which can lead to sudden death before you realize anything has happened.
Concussions/Traumatic Brain Injury (TBI)
Concussions or traumatic brain injury can create injuries that last for life. You may experience issues like marked personality changes, difficulty controlling your emotions, mood swings, a complete change in your ability to enjoy the things you used to, or the inability to relate to other people.
These injuries can damage your ability to maintain relationships, focus, or even hold a job. Because your brain controls everything that occurs in your body, a brain injury can cause your heart, lungs, or even limbs to not function the way they should. In the worst cases, they can result in death. A South Carolina personal injury lawyer may be able to help you fight for compensation while you work to get your life together.
Spinal Cord Injuries/Paralysis
If your brain is the organ that controls your body, the spine is the major highway through which all the signals it sends travel. Injuries to your back can cause lifelong pain, loss of range of motion and strength, and even death.
Far too often, those who suffer back injuries end up with partial or complete paralysis. When you cannot use your limbs, it makes it difficult to maintain a job, and you may spend months or even years adjusting to your new life. The right personal injury law firm can help you fight for the compensation you deserve when the insurance company tries to get out of paying your medical expenses.
Broken Bones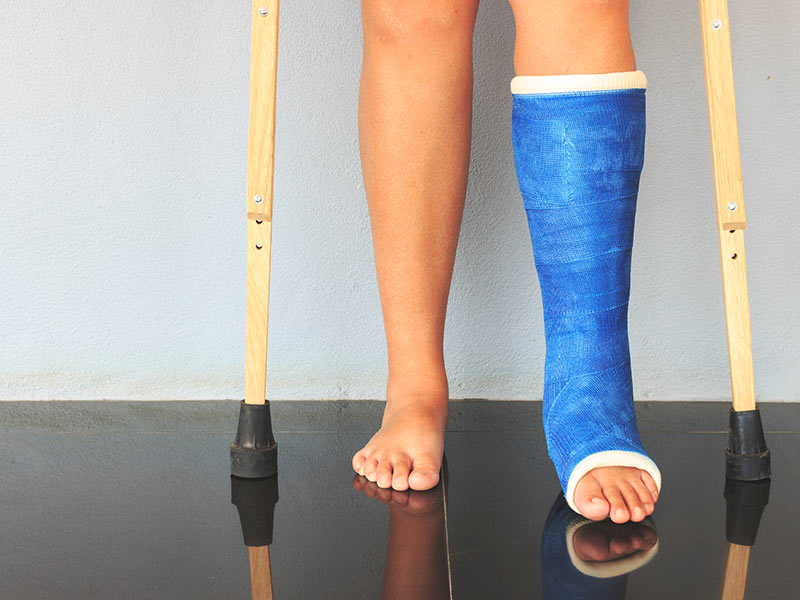 Broken bones can take weeks or months to heal. In some cases, they may never heal properly. Injury victims may never get the full use of their limb back, especially in the case of a compound fracture, where the bone pierces and protrudes from the skin. In some cases, after many months of therapy, they may be able to function somewhat normally again, but they may never be completely the same.
Whiplash
Whiplash is a type of soft tissue injury where your head whips forward and then suddenly stops. It can rob you of the range of motion in your neck and shoulders. It can even occur in conjunction with a brain injury or spinal injury as your brain also rattles inside your skull and your vertebrae put pressure on your nerves.
Cuts and Bruises
Most cuts and bruises are minor, but deep gashes in the wrong place can put you at risk of death. Internal bruises can cause serious injuries that can take a long time to heal. Bruised ribs can leave you with difficulty breathing and the inability to perform normal daily tasks for quite some time.
How Is Fault Determined in T-Bone Accidents in South Carolina?
South Carolina uses a concept called modified comparative negligence to determine fault in a car accident. This means you must be able to prove that the other driver acted in a negligent or irresponsible way, that their irresponsibility led in some fashion to the accident, and that you were directly hurt in the accident.
Beyond that, however, modified comparative negligence states that if you are found to be partially responsible for the accident, your award can be reduced accordingly. If, for example, you hold 10% responsibility for the case, which is found to be worth $200,000, you may only be awarded $180,000. Even worse, if you are found to be more than 50% responsible, you can be barred from collecting any compensation whatsoever.
This is important because the insurance company for the other driver will go to great lengths to shift the blame onto you. The driver turning left is usually found at fault in such accidents, but there are a few exceptions.
If the car turning left had a green arrow or was forced by another car to brake suddenly or swerve, they may not be responsible. Likewise, if the car going straight was speeding, ran a red light or stop sign, or otherwise violated the law, the left-turn driver may not be responsible. The right car accident lawyer can help you fight back and hold the responsible driver accountable.
What Should I Do if I Get Into a T-Bone Car Accident in South Carolina?
The steps you should follow after a T-bone accident are the same as those after any car accident. The most important thing right away is to try to stay calm. As difficult as it might be, staying calm can help you avoid making critical mistakes that can be costly later. Other steps include the following.
Call the Police
The first step is to call 911 and request that first responders come to the scene. This accomplishes two important things. First, it allows you and everyone else on the scene to get medical attention. Second, it allows you to file a police report, which can be an important touchstone for you later in your case.
Attend to Your Injuries
Even if you do not feel hurt, make sure you get looked over by a medical professional. Some injuries can take weeks to present symptoms, and by then, it may be too late. Getting evaluated early serves two purposes: it lets you address your injuries before they get worse, and it shows that you took your situation seriously from the start.
Exchange Information With the Other Driver
Do not argue with the other driver. Do not place blame. Do not discuss what happened, and especially do not apologize for anything. Simply exchange insurance and contact information. If police are on the scene, they may be able to help with this.
Gather Witnesses and Evidence
If there are any witnesses on-site who are willing to testify to what they saw, get their names and contact details. Eyewitness testimony may help support your story.
Call a Lawyer
Get in touch with an attorney as soon as possible. This may be the most important call you make after your accident. The right lawyer will be able to help you fight back when the insurance company tries to shift the blame, and they can take over communications with the insurance adjuster.
They can also help you meet all the filing deadlines for your claim and help oversee that all the paperwork is filed correctly. Most of all, the right car accident attorney can fight for your rights and help you hold the at-fault driver responsible.
Do Not Let T-Bone Accidents Hit You Financially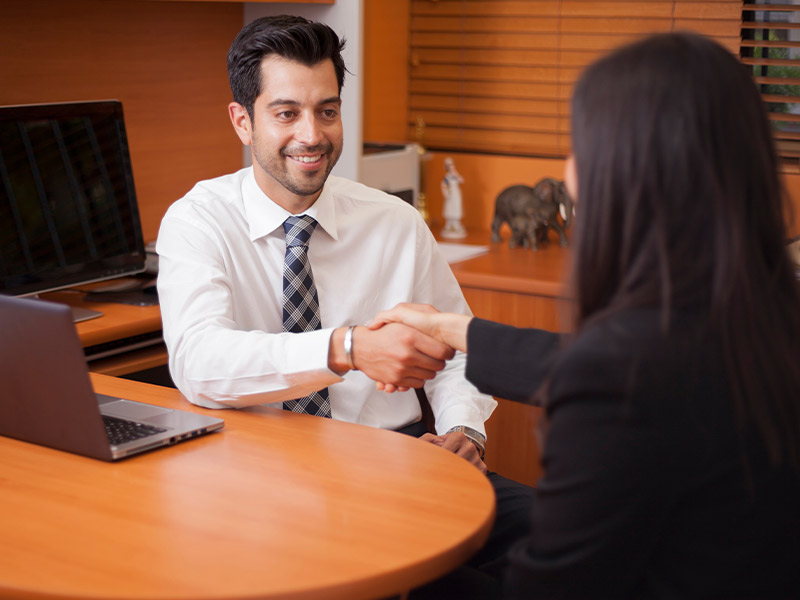 HawkLaw has fought for people just like you for decades. We have offices in Charleston, Columbia, Greenville, and Spartanburg, South Carolina and have represented clients from all over the state. If you have been hurt in a T-bone accident, reach out to our law firm. Call 888-HAWKLAW or use our easy online form to schedule a free consultation and case review today.* HawkLaw fights to win. Let us fight for you.
---