Recent Blog Post
Will My Physical Therapy Be Covered by Workers' Comp?
Incurring an injury from work is painful enough. Knowing that you need to rehabilitate the injured body part can be debilitating to your spirit. What can also bring you down is if your injury needs physical therapy and you are unsure if your workers' comp will cover these needs. Are you wondering if you can receive PT under your coverage? Did your employer deny your workers' comp claim for PT coverage? Continue reading to see if you might be covered and when to involve a South Carolina workers' compensation attorney.
What Medical Benefits Are Under Workers' Compensation?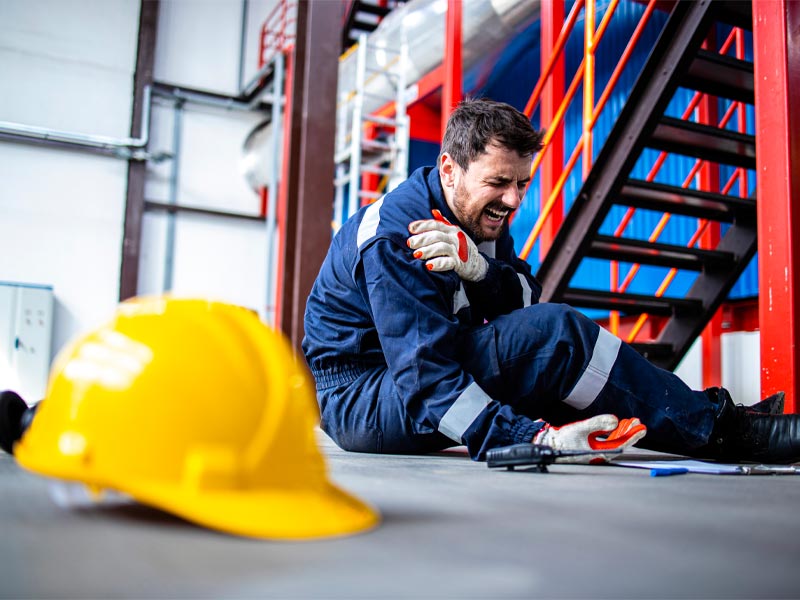 Knowing what your workers' compensation benefits include will be crucial as you heal after a work-related injury. More specifically, workers' compensation in South Carolina covers certain medical benefits, and these include:
Doctors' visits
Hospitalization
Surgeries
Medical and surgical supplies
Prosthetic devices
Prescriptions
Potential mental health treatments relating to an injury
Other treatments, such as physical therapy, orthopedic evaluations, diagnostic imaging, occupational therapy, etc.
Two specific legal guidelines that determine whether you are eligible for coverage of these medical benefits under workers' comp insurance include:
Your medical treatment and healthcare are deemed necessary by the attending physician or ordered by the Workers' Compensation Commission for good cause.
Such medical care and treatments tend to decrease the degree of the disability you experience as a result of the work-related injury.
Does Workers' Comp Cover Physical Therapy in South Carolina?
In South Carolina, workers' comp covers physical therapy for an injured worker in most circumstances but only up to a specific point, such as post-surgery.
The common times it pays for physical therapy for an injured worker include:
Immediately following the injury to help you rehabilitate and recover; and
When you require rehabilitation services over the short term to assist you in regaining the necessary functions so you can return to your work.
As long as you improve and progress, as witnessed and documented by your attending physician, the insurance will continue to cover your physical therapy sessions.
Coverage, however, may end when you reach what is referred to as maximum medical improvement, or MMI, as determined by your physician. This status means you are at the highest levels of rehabilitation and recovery.
At times, coverage for physical therapy can become confusing. Seeking legal advice and help dealing with the insurance company from an experienced personal injury attorney can benefit your recovery. The insurance carrier will undoubtedly look for reasons to discontinue paying for treatments at some point, and you may need to start paying out of pocket.
When this happens, your attorney can review and evaluate your case and file for a hearing with the South Carolina Workers' Compensation Commissioner. The Commissioner can then force the insurance company to cover all treatments recommended by your doctor, including physical therapy.
What Type of Physical Therapy is Covered Under Workers' Comp in South Carolina?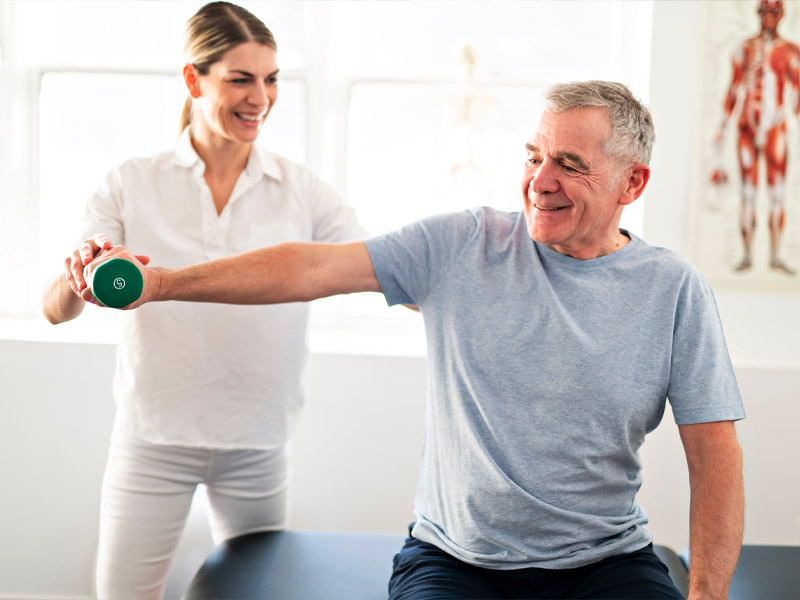 Coverage for physical therapy in South Carolina will depend on what the treating physician orders and whether the recommended injury treatment is geared specifically toward helping you return to your job. For example, you may need therapy to improve your range of motion, decrease pain, or build up strength in certain areas of the body. Your doctor will convey these needs to physical therapists, who will be responsible for your treatment.
The types of physical therapy receiving coverage under workers' comp in South Carolina include:
Physical therapy treatment that follows directly after a work-related injury to aid in rehabilitation and recovery. The duration of these rehabilitation treatments is usually short-term and must be reasonably necessary to help you regain strength or function so you can return to the workplace.
Rehabilitative therapy following a surgical procedure for a workplace injury
Ongoing physical therapy in some cases, such as when the workplace injury results in long-term disability
What Circumstances Might Lead to Loss of Physical Therapy?
Workers' comp may deny physical therapy coverage following a work-related injury for several reasons. Three circumstances include the following:
Injury Occurs Outside Scope of Employment
To file any workers' compensation insurance claim, your injury must occur during your employment at the workplace or off-site when you are still performing your job for the employer. Medical care and treatment, including physical therapy, will not be covered under workers' compensation when the injury occurs outside the scope of employment.
Missed Deadlines
An injured employee must adhere to legal deadlines for both reporting the injury and filing workers' compensation claims. If you miss either of these deadlines, denial of coverage can occur.
Failure to Notify
Failing to notify your employer of any work-related injury on time can also lead to coverage denial. As soon as a workplace accident occurs and you know you sustained an injury, notify your employer as soon as possible. You usually have 30 days to do so or risk losing your coverage for medical treatment and any physical therapy services.
Why Hire an Attorney for Your Workers' Comp Claim?
One of the last worries you want to experience after sustaining a workplace injury is whether or not the workers' compensation insurance program will cover needed medical care, including physical therapy. Hiring an attorney for your claim, then, will benefit you in several ways.
Essentially, from the start, your medical treatment and benefits are in the hands of your employer and the insurance company. Not only do they choose your physician but also what treatments you can receive under coverage. As a result, disagreements can arise over case management, physician selection, and expressed opinions on treatment. It can also impact the type of treatment.
An experienced personal injury lawyer knowledgeable in workers' compensation laws and the claims process in South Carolina can help. If you disagree with the recommended treatments, your lawyer can assist you in obtaining a second opinion from a different physician. You can then present your exam results to the workers' compensation commissioner at a hearing. This independent medical examination may be just what you need to gain coverage for needed care and higher comp pay.
Paying for a Work Injury Out of Pocket? You Shouldn't Be!
Understanding how your workers' comp benefits apply to medical treatment, including physical therapy, can quickly become overwhelming. You may feel like giving up when you have to pay out of pocket for a work injury while battling with insurance carriers. Instead, schedule a free consultation* with a South Carolina workers' compensation attorney at HawkLaw. Call 888-HAWKLAW or use the online contact form to get started today.
---