Recent Blog Post
Does Workers' Compensation Cover My Workplace Injury?
If you suffer a work-related injury, it can be easy to dismiss the severity. However, paying out of pocket for future surgeries could cost you tens — or even hundreds — of thousands of dollars, which your health insurance may not cover. It can become even more complicated if you are self-insured. It is vital that you do not settle your workers' comp claim until you are certain that all the medical procedures you need will be covered. It is not unusual for an adjuster to offer a very low settlement amount that can leave injured workers in the cold when they need it the most.
If you are having trouble reaching a satisfactory workers' comp settlement with your insurance company, reach out to the experienced South Carolina workers' compensation attorneys at HawkLaw. We will help you seek compensation for any medical treatment you need, including surgery.
What Happens After a Workplace Injury in South Carolina?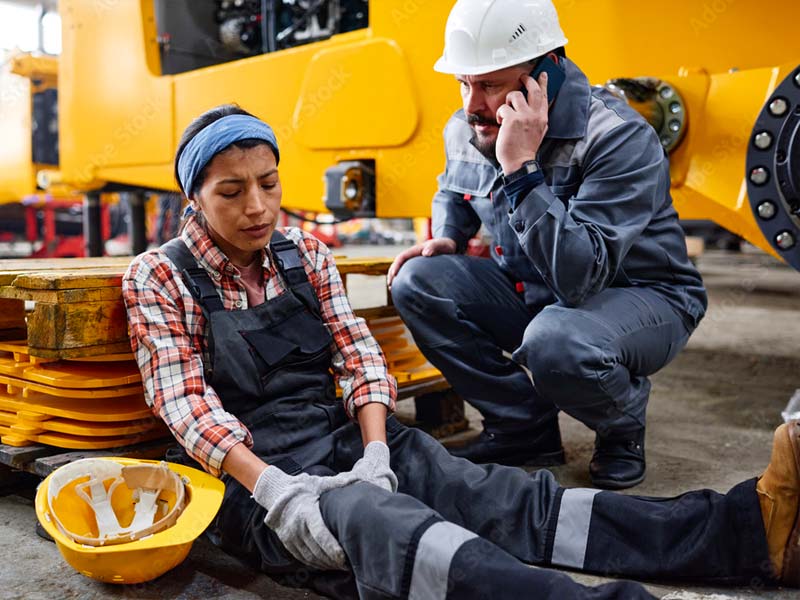 Workers in South Carolina are required to report any workplace injury to their employer within 90 days of the event. The employer then files a report with the Workers' Compensation Commission. The injured worker is also required to file their own claim within two years of the accident.
In an ideal world, your employer would report your injury to the workers' compensation insurance company, and the company would simply agree with your claim regarding the workplace injury you suffered. They would then agree to pay out a workers' comp settlement that pays all of your medical expenses, disability, lost wages, and other allowable damages. Unfortunately, we do not live in an ideal world, and the workers' compensation system can often seem stacked against you.
If you find yourself in a position where you have to fight for the workers' comp settlement you deserve, the workers' compensation lawyers at HawkLaw are here to help. Give us a call at 888-HAWKLAW or use our easy online form to schedule a free consultation* with our law firm today.
Does Workers' Compensation Cover Surgery?
According to the South Carolina Workers' Compensation Commission, workers' comp will pay for surgery so long as the employer's workers' comp insurance carrier representative agrees that your injuries are work-related. Surgery, however, is only one aspect of the benefits available from a workers' compensation claim.
In addition to surgery, reimbursement of medical benefits from your employer's insurance company will also cover doctor's visits, medical bills related to any medical supplies, prosthetics, hospitalization, prescriptions, occupational therapy, physical therapy, travel to and from medical appointments and pharmacy visits, and other medical expenses. You may even be assigned a nurse care manager, or NCM, to help manage your medical care at no cost to you.
In addition, your settlement amount may include temporary or permanent disability benefits covering a portion of your lost wages. The specific amount depends on your level of impairment, whether you have achieved a point of maximum medical improvement (MMI), and whether you have suffered partial or total disability. Disability benefits will be based on your average weekly wage before the accident.
Your employer retains the right to choose your treating physician. This means if you see your own doctor, you may be liable for your own medical expenses. It is important to read the terms of any workers' comp settlement offered. Some settlements may leave you without coverage if you require surgery later on.
Am I Allowed to See Multiple Doctors During My Treatment?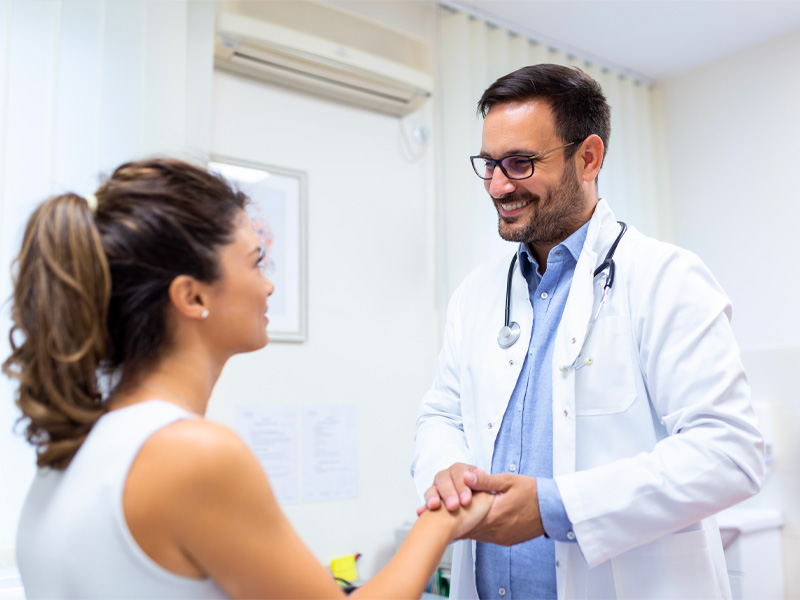 You may seek a second opinion, but the process can be complicated and put your workers' compensation coverage at risk. First, never refuse treatment. Under South Carolina workers' compensation laws, if you refuse the treatment offered, you may be barred from future compensation. Your employer, in addition, is entitled to choose the primary treating physician for injured employees, so you must see the doctor to whom they send you.
If you wish to seek a second opinion and maintain your workers' comp benefits, it is a good idea to speak first with a qualified and experienced workers' compensation attorney. The right work-related injury lawyer can help you maintain your rights to workers' compensation benefits while allowing you to seek a second opinion.
How Long Does It Take Workers' Comp to Approve Surgery in South Carolina?
According to the South Carolina Code of Laws, employers must provide any necessary medical treatment to injured workers, including surgery, hospitalization, doctor's visits, medication, and the like, for up to 10 weeks from the date of the injury. After this time, they must continue to provide any necessary treatment the Workers' Compensation Commission believes will cure or reduce the duration of a disability or qualifying medical condition, based on clear medical evidence and testimony from qualified medical professionals.  
Common Surgeries After a Workplace Injury
The types of work-related injuries are broad and varied. From chemical burns to back injury, loss of limbs, or illness from long-term exposure to toxic conditions, you may suffer a range of injuries and illnesses that could require workers' comp insurance. A few of the most common surgeries after a work-related injury include burn treatment, orthopedic surgery, and brain surgery.
Burn Treatment
Burns can range from mild areas of soreness that clear up in a few days to severe injuries that can leave injured workers scarred, deformed, and in pain for the rest of their lives. The worst cases of burns may require surgery, including skin grafts and procedures to remove necrotic tissue so that healthy tissue can grow in its place.
Sometimes, burn treatments can require multiple rounds of surgery that may exceed the duration of standard workers' compensation coverage. If this happens to you, your medical records can be an important factor in getting your needed medical procedures covered. Your workers' comp attorney can help you fight to get the medical treatment you need so you can regain as much of your life as possible.
Orthopedic Surgery
Orthopedic surgery is the name for a large group of procedures designed to treat injuries from acute trauma to degenerative conditions. These include:
Arthroplasty, or replacement of joints with prosthetic devices

Arthroscopic surgery, or minimally invasive procedures that use endoscopes, small incisions, irrigation fluids, and other methods to treat the injury without a great deal of additional trauma

Fusion, which is a blanket term for using rods, screws, plates, and bone grafts to fuse broken bones together

Debridement, a means by which infected, damaged, or necrotic tissue from bones to muscles to skin can be removed to allow healthy tissue to regrow

Internal fixation, a procedure to hold broken bones together after a fracture so they can knit and heal

Soft tissue procedures to repair tendons, nerves, and ligaments

Osteotomy, a process to cut and reposition bones to correct deformities

Open surgery, or traditional procedures using large incisions to treat internal injuries
Brain Surgery
Head and brain injuries can be some of the most devastating injuries a person can suffer. Traumatic brain injuries can alter your ability to think, focus, process information, and even move and use your limbs. They can impact your relationships, rob you of your memory, change your personality, and even result in death.
Brain surgery is delicate and difficult, but if it is required, it is usually an emergency, and it is important to get it approved quickly. A personal injury and workers' comp lawyer at HawkLaw can help you get the surgical treatments you need that can possibly save your life.
What Should I Do if Insurance Denies Payment for My Surgery?
The first step if your workers' compensation insurance company denies your claim is to reach out to them. Ask why they are denying your workers' comp coverage. The next step is to build a case to challenge the denial. This will usually involve attending a workers' compensation hearing before the Workers' Compensation Commission.
Preparing for and attending this hearing can be a stressful and confusing time for those who just want their injuries treated and help making ends meet. If you need to challenge a denial of coverage, gather your medical bills, evidence of lost wages, employment records, and other documents, including witness testimony and job search evidence, and contact a South Carolina workers' comp attorney. The right attorney will help you build a case and fight for the benefits you deserve.
What if I Need Surgery Later in My Medical Treatment?
It is vital to get a settlement that includes open medical benefits. Such a settlement will allow you to get compensation for later surgery if you need it. An open settlement renders the insurer potentially liable for the cost of the surgery. You can submit the surgery bill directly to the insurance provider, or you can apply for reimbursement if you paid out of pocket or through your own insurance if you are self-insured. You will just need to file a change in condition claim to seek payment, which will reopen your case.
If, however, you accepted a lump sum as a "full and final" workers' compensation claims release, the insurer can refuse the surgical procedure. You may, in this case, have a difficult time getting compensated or reimbursed.
Need Surgery After a Workplace Injury? We Can Help
Workers' compensation cases can get complicated and difficult. Sometimes it can seem like the entire world is against you when all you want to do is recover from your on-the-job injuries and get your life back in order. Insurance companies often go to great lengths to get out of paying benefits for a workers' comp claim. When you add that South Carolina workers' compensation law requires you to submit to medical exams requested by your employer, the entire process can be stressful.
If you are having difficulty with your workers' comp case, the experienced attorneys at HawkLaw can help you gather the evidence you need for a successful workers' comp claim. Our law firm can help oversee that your claim meets filing deadlines, and we will stand next to you the whole way to help protect your rights to future compensation. Contact us at 888-HAWKLAW or fill out our online contact form for legal advice and a case review today.
---