Recent Blog Post
My Boss Won't Accommodate My Work Injury. What Should I Do?
Sustaining an injury at work can be life-changing, and returning to work can take time. Some people are never able to work again. According to the Bureau of Labor Statistics, South Carolina witnessed 4,764 fatal occupational injuries in 2020 alone. Recovery is important, and ensuring that you are healthy enough to do the work you are assigned can be a gradual process.
When your employer refuses to accommodate your work-related injury and impairment, especially if your doctor recommends reduced job duties, you have legal rights. The workers' compensation attorneys at HawkLaw, P.A. are ready to help you if you feel that your work-related impairment is not being accommodated. HawkLaw fights to win.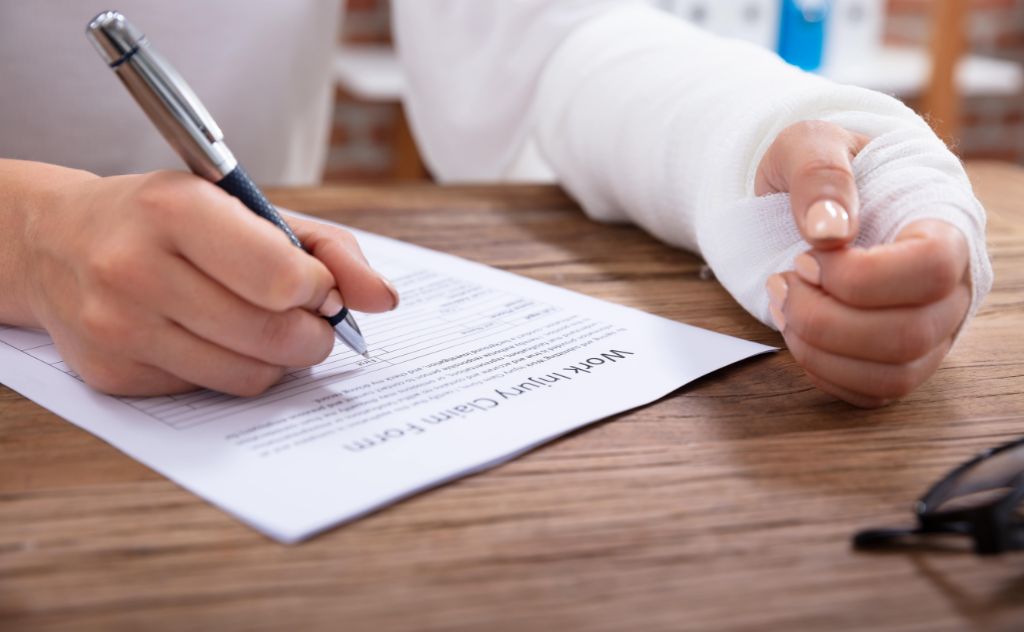 What Are the Different Types of Workers' Compensation Benefits in South Carolina?
An injured worker in South Carolina is entitled to receive several types of disability benefits under your workers' comp claim. The specific workers' compensation benefits available depend on the specifics of your injury but will include one or more of the following.
Medical Expenses
Injured employees in South Carolina are entitled to have all of their medical expenses paid for, including doctor's visits, medication, medical procedures, and any other necessary medical care. This is the core of a workers' compensation claim.
 Partial Disability
Partial disability means that while you may not be able to perform your full prior duties, you may still be able to do some sort of work, even if it is with reduced job functions or a separate, new position. Partial disability is defined as either temporary or permanent partial disability. If the disability is temporary, you are eventually expected to make a full recovery. If it is permanent, you are not expected to ever improve, or you have achieved a point of maximum medical improvement (MMI) and will not get any better.
Partial disability covers a portion of your salary for light work duties. The benefits are two-thirds of the difference between the current average weekly wage on your restricted duties and the average weekly wage prior to the injury.
Total Disability
Total disability assumes that disabled workers cannot complete any sort of work at all, even modified or light duty. Total disability, like partial, comes in two forms: temporary total disability and permanent total disability. Again, temporary disability assumes you will recover, while permanent total disability means recovery is not a possibility.
Under total disability, you are eligible to receive two-thirds of your average weekly wage prior to the injury. Payments can continue for up to 500 weeks in most cases, while paralysis or brain damage could pay benefits for life.
Death Benefits
Death benefits assume that you have lost a family member to a fatal accident on the job. A qualified individual may be able to collect reimbursement for burial expenses and can receive two-thirds of the deceased loved one's weekly salary for up to 500 weeks. If you are unsure whether you qualify to receive death benefits, a South Carolina injury lawyer experienced with on-the-job injury cases may provide important legal advice in this area.
Reasons Why an Employer Needs to Make Reasonable Accommodations for an Injured Worker
Workers' compensation law requires your employer to make reasonable accommodations for medical restrictions and other issues resulting from your work-related injury if you sustained an injury while at work, reported it, filed through the Workers' Compensation Commission, and your claim was accepted by the insurance company. In such cases, there are two reasons for which your employer must make accommodations for you.
 Work Restrictions Imposed by a Physician
Medical restrictions put in place by your physician can range from general light duty to more specific restrictions. The Americans with Disabilities Act (ADA) and the U.S. Equal Employment Opportunity Commission (EEOC) both establish that when your workers' compensation physician establishes limits on the work you can do, your employer must abide by these limits.
Under Title I of the ADA, a reasonable accommodation is defined as any modification that enables the injured employee to have an equal opportunity to get a job done to the same extent as someone without a disability. This means that the job must be modified so you can perform its essential functions, and to make it possible for you to enjoy equal benefits and privileges of employment. 
Injury Resulting in Partial Disability
The same rules apply for an injury resulting in partial disability. You have legal rights to these accommodations. You also, however, have responsibilities under the terms of your workers' compensation claim to perform job duties as you are able, under these reasonable accommodations.
The EEOC enforces disability laws under the ADA. If you have a physical or mental condition that substantially limits your ability to perform major life activities, have a history of disability, or are subject to adverse employment actions due to physical or mental impairment, the EEOC has jurisdiction. Your condition need not be long-term, permanent, or even severe to be considered substantially limiting.
What Are the Impacts of a Doctor Recommending Light Duty Work Restrictions?
If you are receiving workers' compensation, and the physician recommends returning to light work, you are required to return. You are also required to abide by the limits imposed by your physician's recommendations. Workers' comp laws require you as an injured worker to follow the medical orders of your doctor. The reason for this is to show that you are doing everything you can to get better and not worsen your condition.
In some cases, light duty work may mean a reduced pay rate and the end of your benefits so long as work conditions comply with your doctor's recommendation. If this is the case for you, you may be entitled to collect temporary Social Security Disability benefits. If you are unsure how this applies to you, contact the HawkLaw law firm at 888-HAWKLAW or use our online contact form to speak with an experienced workers' compensation lawyer.
What Are Some Common Work Restrictions After a Workplace Injury in South Carolina?
According to the Bureau of Labor Statistics, 2,654,000 work-related incidents occurred with days away from work, job transfers, or restrictions throughout the U.S. in 2020, with 29,100 of these occurring in South Carolina. Workers' compensation doctors can impose a wide range of medical restrictions to help you recover from your injury, or as related to a permanent disability.
Limitation to Sedentary Work
A doctor may impose a limitation requiring the injury victim to only perform passive duties. Sedentary work means work without any significant physical qualifications. It refers to desk jobs where the worker does not have to stand, walk, lift heavy objects, or engage in any sort of strenuous activity.
Heavy Lifting Restrictions
Heavy lifting restrictions usually come with a maximum weight — that is, your doctor may say that you may not lift items over 50 pounds, 25 pounds, 10 pounds, or any other weight limit.
Physical Movement Restrictions
Physical movement restrictions are also usually specifically defined. The doctor might say that you cannot reach above your head or turn more than 45 degrees, or you must abide by any other restriction on movement that could aggravate your injury.
Restrictions for Repetitive Motions
Repetitive motion injuries are very common and include such things as carpal tunnel syndrome, which can occur from repeated typing every day. The doctor could impose restrictions on the motions that caused your injury.
What If I Do Not Accept the Light Duty Conditions Set by My Employer?
Under South Carolina Workers' Compensation Code 42-9-190, any employee who refuses suitable employment that is approved by the Workers' Comp Commission is not entitled to compensation. This means if your employer offers light duty conditions and you do not accept them, you can be denied workers' compensation benefits.
What If Your Employer Cannot Provide Reasonable Accommodations in South Carolina?
Under South Carolina law, employers are not required to provide accommodations if those accommodations would create an undue hardship. Undue hardship is defined as an accommodation that would be too expensive or difficult to provide based on the financial resources, size, and needs of a business.
The employer must be able to demonstrate this difficulty, and the fact that it incurs some cost is not enough. The employer does not, however, have to provide the specific accommodation the injured employee wants. They can provide an equivalent accommodation if more than one meets the needs of restricted duty, and another would cause undue hardship.
If, however, your employer is unable to provide physician-recommended accommodations, you may be able to stay on workers' comp if the commission approves it. This can become precarious, however, and an insurance company is always looking for reasons to deny claims. In such a case, it is best to speak to a qualified workers' compensation attorney.
Can I Take a New Job While on Workers' Compensation in South Carolina?
You can always take a new job, but if you do while on workers' compensation, your employer may file to terminate your benefits. Before making such a decision, it is always best to talk to your workers' comp lawyer so you can understand the potential consequences and make the right decision for you.
Why Should You Hire a South Carolina Workers' Compensation Attorney?
If you have suffered an injury at work, you have the right to workers' compensation benefits. All too often, workers are denied benefits, or even experience illegal repercussions like wrongful termination. A workers' compensation lawyer at HawkLaw will be your friend and ally when you need someone to help you fight for the right to the benefits you deserve, and to which you are entitled under the law. They can help you challenge denials, prove that your injury falls within current workers' comp standards, and work to secure the benefits you deserve.
According to Lawyers.com, having a lawyer can often result in higher compensation. On average, the settlement for those with attorneys is more than four times higher than for those without. While we cannot promise that you will receive any specific amount, the numbers indicate that those who have legal representation fare better than those who do not.
Have You Been Injured and Neglected by Your Employer?
If you have been injured and your employer or their insurance company has denied your workers' comp claim, you are not alone, and you do have options. At HawkLaw, we greatly value an honest and caring attorney-client relationship, and we value the interactive process of working with our clients. We are a digital-first law firm, so you can initiate your case right away. Just check our disclaimer at the bottom of the page, then call us at 888-HAWKLAW or use our easy online form today to chat with a member of our legal team to see if you are eligible for a free consultation.* We are here for you because HawkLaw fights to win.
---