Charleston
Car Accidents at Work
HawkLaw Fights for Charleston

4.8 Average on Google
Car Accident at Work in Charleston
If you get hurt in an accident, dealing with insurance companies to cover your injuries is expected. However, securing compensation can become more intricate if you're injured in a car accident while on the job. Fortunately, HawkLaw's Charleston workers' compensation lawyers can manage these complexities for you as you recover. Schedule a free consultation* at our Charleston office today to learn what we can do for your case.
If you are involved in a car accident while on the job, the proper steps you should take are a little different from what you would do if you were in an accident in your free time. The first step is always ensuring your own safety. That means calling medical personnel and police to the scene to make a police report. Afterward, you should collect the name, address, and insurance information of the other driver or drivers involved.
Once the necessities are out of the way, you should work on collecting evidence if you can. Take pictures of the accident scene with a focus on property damage to the motor vehicles involved, the general crash area, and environmental factors that could have contributed to the car accident case, like ice or overgrown vegetation. Make sure you get contact information for any witnesses, too.
In the case of a car accident on the job, you will need to inform your employer of the collision. This means reporting what happened directly to your manager or HR representative. It is essential that you make the report in writing. If you sustain injuries that prevent you from doing so, make sure you have someone write the report on your behalf. You may have to make a report on behalf of a loved one who suffered a wrongful death.
When you receive medical treatment for your car accident injuries, you may be referred to a specialist for follow-up treatment. Do not assume that this specialist will also be covered by your workers' comp. Get in touch with the workers' compensation adjuster to see whether the referral is actually authorized. To qualify for workers' compensation, you must be treated by an employer-approved doctor, or you may be unable to recover medical expenses. A Charleston car accident lawyer can help you through the process, so contact them as soon as possible.
Who Is Liable For Damages From an On-the-Job Car Accident in Charleston?
The most complex question for work accident claims like car accidents is, "Who's responsible for the bills?" In most auto accidents, the fault would be on the person who caused the accident. Work accidents, however, don't work that way.
If you were involved in a work accident of any kind, you should be eligible for workers' compensation benefits. Employers are responsible for their employees' actions and injuries, so they should cover all the expenses and losses you've suffered in the accident, including lost wages. You don't have to worry about who's responsible because your employer's insurer should pay regardless.
Keep in mind, though, that if you were not driving for work, you might not receive workers' compensation benefits just for being on the clock. For example, a taxi driver injured on the job may receive compensation. An employee leaving for lunch likely won't be covered and will need to file a personal injury claim instead of a workers' compensation claim.
When you get into an accident while on the job, you will have to consider the concept of vicarious liability. Also known as respondeat superior, this policy dictates that when a person fulfilling the scope of their duties is responsible for an accident, then their employer is responsible.
Additionally, South Carolina utilizes a comparative negligence standard. That means that your potential compensation in an accident is reduced by your amount of fault. If you are deemed to be more than 50% responsible, however, you cannot receive damages at all.
Compensation Available for Your Charleston Work Accident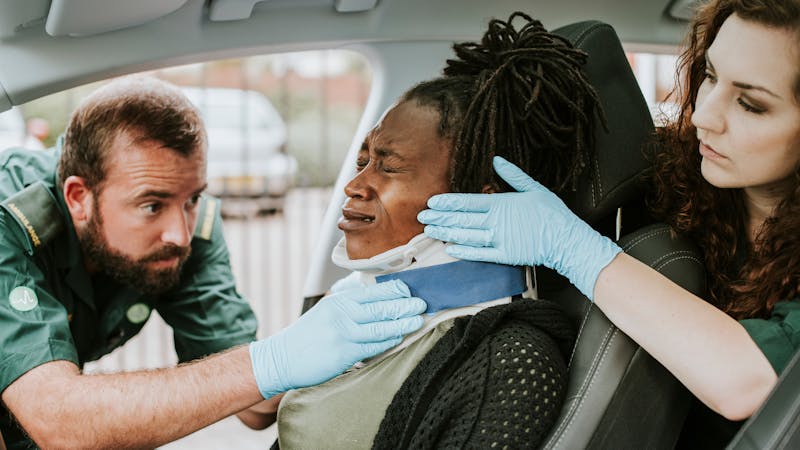 Once you've determined whether your accident is covered by your employer, you'll need to fight for the full compensation you deserve. Your workers' comp benefits will make a difference to your recovery since the strain of your lost wages can leave you distracted from your health. Instead, you'll need to fight for the full benefits you deserve.
If you've been injured in a car accident at work, be sure that you're getting the right benefits for you and your family. The workers' comp benefits below can help you or surviving family members recover after an accident in Charleston:
Current and future medical care
Wage replacement
Death benefits for family members
South Carolina's Coming and Going Rule
The coming and going rule in South Carolina establishes that employers are not responsible for any automobile accidents that occur while you are going to or coming from work. Put simply, if the accident occurs during your commute, you cannot claim workers' comp benefits under South Carolina law. Workers' comp is typically strictly reserved for accidents that occur while on the job, which can include making deliveries, going to meetings, or doing anything else that draws you out onto the road during a workday.
Exceptions to South Carolina's Coming and Going Rule
While the coming and going rule is fairly ironclad, there are some exceptions to remember. If the accident occurs on company property, you can still claim workers' compensation even if you were not on the clock. Additionally, you can claim workers' comp if you were sent on a special errand. For example, an employer may ask you to make a deposit at the bank after leaving work but before you make it home. This still counts as part of your job duties, even if it is technically during your commute. Finally, you can file a workers' comp car accident claim if you are driving a company car.
How to File a Workers' Compensation Claim After a Charleston Car Accident
To file a workers' comp claim in South Carolina, you will first need to get all the medical care necessary. Your own safety is the most important factor. Then, you will need to report your injury to your employer in a format that is easy to have a record of, whether it is by email or written by hand. Then, your employer should provide you with all the necessary forms to fill out your claim. If they do not, or if you suspect that something is missing, contact the South Carolina Workers' Compensation Commission to make sure you have everything.
Once the forms are completed, you need to file them. Before a decision is reached about your claim, you will likely have to undergo a consultative exam with a doctor. Typically, this doctor is chosen by your employer's insurance company, but you may be able to pick from a list depending on their policy. Make sure you attend this appointment, as evidence gained from it will be submitted alongside your claim filing.
How Long Do I Have to File a Workers' Comp Claim in South Carolina After an On-the-Job Accident?
Reporting an injury at work is always best done sooner rather than later. In South Carolina specifically, you only have 90 days to report your injury to your employer to be eligible for workers' compensation. From then, you have two years to actually file your workers' comp claim, though it makes your claim of injury much more believable if you file as soon as possible.
In some cases, you may find yourself recovering at a slower rate than expected. Your condition may even worsen, which will warrant additional treatment. If that is the case, you must file another Form 50 for additional coverage. This can be done for up to a year, starting from the date of your last benefit payment, and it is not uncommon for car accident victims.
Can I File a Civil Claim Against the At-Fault Driver if I Also Filed for Workers' Compensation?
Yes, you can file both workers' compensation and a civil personal injury lawsuit simultaneously if you like. The returns you get on these claims can vary, however, so consider the benefits before proceeding. They each have different time limits that must be adhered to, and failing to meet deadlines can kill your claim before it really gets started.
It is important to note that any third-party claim can only be awarded with written consent of the workers' compensation insurance company. This means you are likely not going to get approval to get compensated twice for the same thing. Typically, civil suits are pursued to fill in the gaps left behind by workers' comp, such as all of your medical bills not being paid.
When Should I Visit a Doctor After an On-the-Job Accident in Charleston?
It is always best to visit a doctor as soon as possible after an accident at work. Severe injuries warrant a trip to the emergency room, which is always covered by workers' compensation. If you are making an appointment with a doctor or are following up on a referral from the ER, make sure that you only see an employer-approved doctor. If you see a doctor who is not approved by your employer or your workers' comp insurance company, you could be denied coverage for your claim.
Do I Need to Use My Employer-Recommended Doctor After a South Carolina Car Accident On the Job?
Yes, the employer-recommended doctor is essential if you want to get workers' compensation. The only exception to this rule is immediate emergency room treatment. You are free to go to the closest ER in the aftermath of an accident for treatment of serious injuries, such as what you would likely experience after a truck accident, like spinal cord injuries or traumatic brain injuries. Any follow-up appointments for injury victims, however, have to be with doctors approved by your employer.
Can I Appeal if My South Carolina Workers' Compensation Claim Is Denied?
If your workers' comp claim was denied in South Carolina, you can file an appeal. The process can be tricky if you have never done it before, but it is straightforward enough. Your first step is to submit a hearing request to the South Carolina Workers' Compensation Commission. This comes with a filing fee of $25. Note that this request needs to be made no later than 14 days after you receive the denial of your initial insurance claim.
If the commission does not give you the answer you desire, you can file an appeal with the South Carolina Court of Appeals. This must be done within 30 days of the denial of your appeal from the commission. If the appeals court does not give you the answer you are looking for either, the case can be sent up to the South Carolina Supreme Court, which is the last level of the appeals process. In most cases, appeals only get this far if they have been handled poorly in regard to legal errors.
How a Charleston Workers' Compensation Attorney Can Help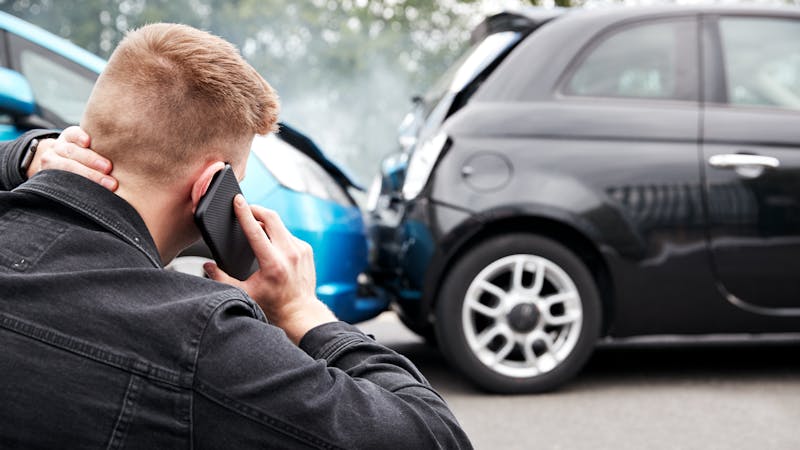 Building a workers' compensation case on your own can be tough, which is why a Charleston car accident attorney can play a major role in your personal injury claim and the accompanying legal issues. They know the array of documentation you need to build a strong case, and they can assemble all the relevant documents for you. They'll offer legal advice throughout the process so you know how to proceed, and they can communicate with your employer, insurance company, and others on your behalf.
One of the key benefits of having an experienced personal injury attorney in Charleston is that they can talk to doctors for you. Doctors know what they are doing when it comes to evaluating your condition, but they may not be adept at reporting their findings in such a way that helps a vehicle accident claim. Your Charleston personal injury lawyer can help them gather all the necessary information and word it properly. A lawyer can provide legal representation for your personal injury case throughout the process, even if it goes to appeal.
Why Our Clients Choose HawkLaw
Learn why so many choose our law firm at HawkLaw with these testimonials.
"Excellent and professional service! Each and every person I have been in contact with in the law firm, HAWKLAW treated me with the utmost personal kindness and understanding!…I would certainly recommend Ivey and her team to those looking for help and advice.  Thank you again HAWKLAW for going the extra mile…" – E.C. *
"My experience with HawkLaw was nothing but outstanding!!  The legal team is very professional, caring, and is always in contact with you on updates and concerned with your well-being.  I am grateful and so glad that I chose HawkLaw.  This group truly lives up to its name.  "Hawk Law Fights"" – S.P. *
Get Help After Your Charleston Car Accident
Unfortunately, a car crash at work isn't an easy event to overcome. When you're dealing with an occupational car accident, you may not know when and how to properly file your claim. Fortunately, you don't have to figure out your claim alone.
Instead, get a Charleston car accident lawyer's help. At HawkLaw, we have the tools you need to overcome a work accident and get the full workers' compensation benefits you should receive.
Get the help you need with an auto wreck by reaching out for a free case evaluation.* When you're ready to begin, give us a call at 1-888-HAWK-LAW (429-5529) or fill out the online form below.