Charleston
Brain Injuries
HawkLaw Fights for Charleston

4.8 Average on Google
Brain Injury Lawyers in Charleston
Brain injuries are some of the most devastating and life-altering personal injuries. A brain injury can have myriad effects on the mind and body, leaving the victim temporarily or permanently disabled.
Many patients with brain injuries never fully recover, cannot return to their jobs, and lose their quality of life. Brain injuries often have long-lasting implications for the physical, mental, and emotional well-being of the victim. If you or a loved one suffered a head injury in Charleston because of someone else's negligence, find out how HawkLaw can help. We are located in Mount Pleasant and serve all of Charleston, Berkeley, and Dorchester counties in South Carolina.
What Is a Traumatic Brain Injury?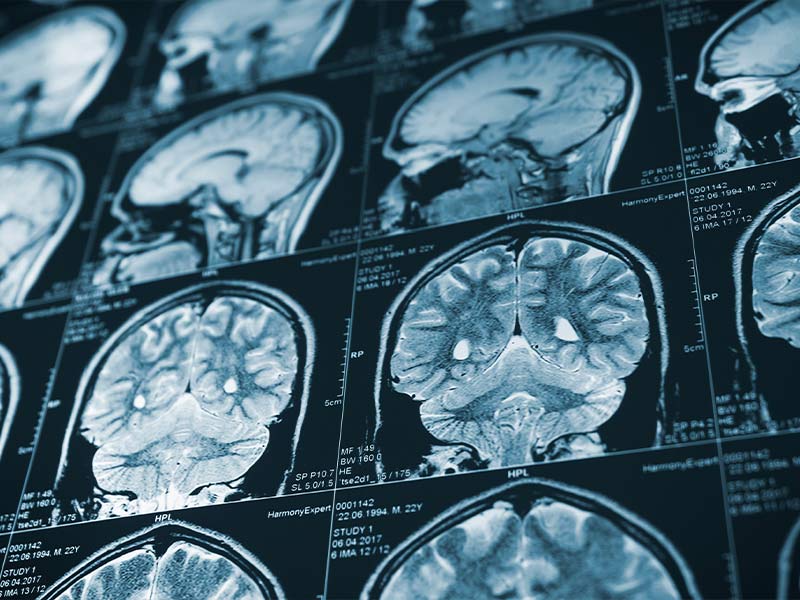 A traumatic brain injury (TBI) involves damage to the brain caused by an external force. It differs from acquired brain injuries, which may result from medical conditions like a stroke. No two brain injuries are exactly the same. Some victims experience damage to their motor functioning, which can lead to paralysis. Others have difficulty regaining speech or basic cognition.
While some individuals will regain their ability to complete everyday tasks, others will require intensive, around-the-clock care. Either way, a head or brain injury can seriously diminish a victim's quality of life. TBIs are also more common than you might think. Around 11,000 people report to emergency rooms each year for treatment related to traumatic brain injury, according to the South Carolina Department of Health and Environmental Control.
What Are the Symptoms of a TBI?
TBI cases are difficult because they can result in a wide range of symptoms, and the specific symptoms you experience may be related to the severity of the injury. All traumatic brain injury cases are unique. Here are some of the symptoms you may be able to expect from mild traumatic brain injury cases vs. moderate to severe TBIs.
Mild TBI
Mild traumatic brain injuries may present physical, sensory, and cognitive or mental health symptoms. A few of these follow.
Physical symptoms can include headaches, nausea and vomiting, drowsiness, speech issues, balance issues, and dizziness.
Sensory issues may include blurry eyesight, a bad taste in the mouth, the loss of smell, or ringing in the ears.
Mental health issues from a mild TBI can range from cognitive problems to behavioral issues and beyond. These may include loss of consciousness, disorientation, confusion, concentration and memory issues, depression, anxiety, sudden mood swings, and sleep disruption (either sleeping too much or not enough).
Moderate to Severe TBI
Like mild TBI, moderate to severe brain-related personal injury cases may include physical and mental health problems. Some of these include the following.
Physical symptoms may include unconsciousness, a headache that will not go away, convulsions, seizures, vomiting, nausea, dilated pupils, fluid draining from the nose or ears, weakness in extremities, loss of coordination, or the inability to wake from sleep.
Cognitive or mental health issues can include extreme confusion, marked personality changes, aggression, slurred speech, coma, difficulty recognizing family members, memory problems, and the inability to sleep.
What Are the Most Common Causes of a Traumatic Brain Injury?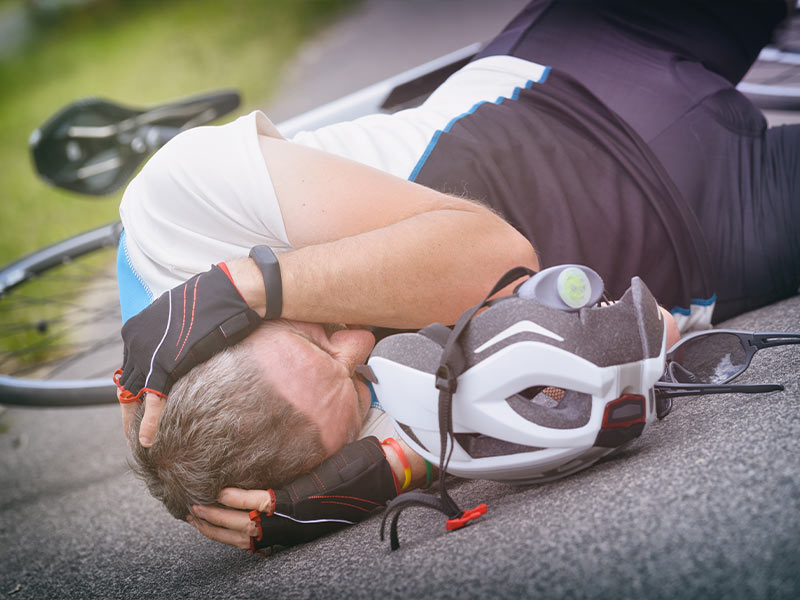 The ways in which a person can experience a TBI are virtually limitless, but some causes are more common than others. Falls are the leading cause of brain injury in South Carolina, accounting for 35% of all reported incidents. Motor vehicle accidents come in a close second, accounting for 22%. Other common causes include being struck by an object (11%) and assault (10%).
In South Carolina, you're statistically more likely to die from a TBI if you're young (20 to 34) or a white male. This condition doesn't discriminate — anyone can struggle with its effects. Right now, there are 61,000 individuals living in the state with a permanent injury related to TBI. Common preventable accidents that lead to head and brain injuries include:
Automobile, bicycle, and pedestrian accidents
Blows to the head from falling objects
Childbirth injuries
Drowning
Exposure to toxic substances
Infection
Physical violence
Slip, trip, and fall accidents
Sports-related injuries
Strangulation
These are just a few situations that result in traumatic brain injury and damage. There are hundreds of scenarios where another person may be responsible for causing someone else's brain injury. Distracted drivers in car accidents, motorcycle accidents, truck accidents, or an incompetent obstetrician who fails to check an infant's vital signs, for example, may be defendants in a brain injury case.
Talk to a Charleston brain injury law firm for information about your particular incident. The traumatic brain injury lawyers at HawkLaw are ready to listen, provide legal advice, and fight for your right to fair compensation. Contact us today at 888-HAWKLAW or use our online contact form to schedule a free consultation.*
How Long Does It Take to Recover From a Traumatic Brain Injury?
Recovery time from a traumatic brain injury depends on the severity of the injury. It is very difficult to predict the recovery period, and some accident victims never recover from these types of serious injuries. For a basic concussion, most children and teens feel better within a couple of weeks. Some adults, however, suffer symptoms for weeks, months, or years after the incident. Injury victims need to rest and take it easy for the first few days to a week after a head injury. As the symptoms start to subside, you can attempt light activity.
When symptoms are very mild and almost gone, you may resume moderate activity. When you can do all of your regular activities with no symptoms, you are recovered. Again, however, the specifics can vary by individual and injury severity, and these guidelines should be used only for informational purposes. Those who have symptoms that last for a long time may suffer from post-concussive syndrome. The possibility of developing this condition increases with each concussion after the first.
What Are the Long-Term Effects of a TBI?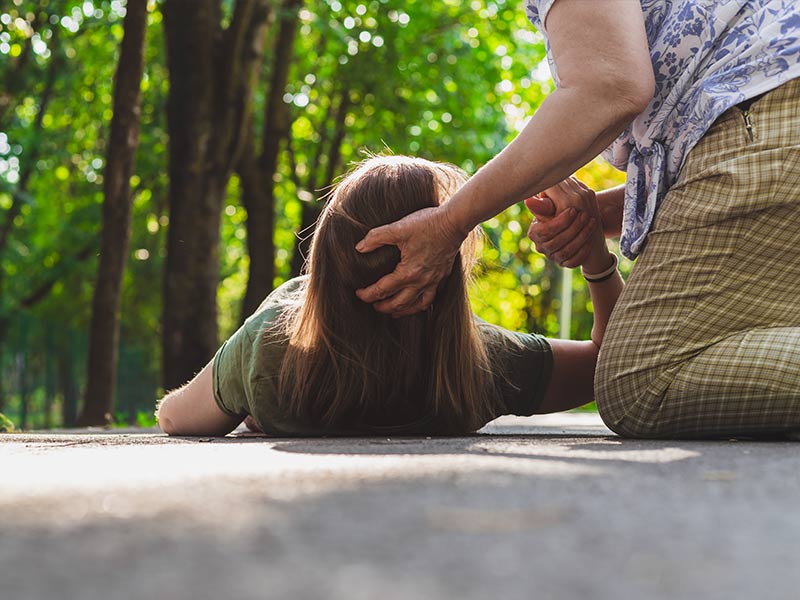 Traumatic brain injuries can cause long-term and even lifelong effects requiring long-term medical care that can be very expensive. Long-term complications from a brain injury can involve issues with focus and cognition, communication problems, issues with comprehension, and even marked personality changes and depression.
In severe cases, a brain injury can result in seizure disorders, an increased risk of developing conditions like Parkinson's, Alzheimer's, and epilepsy, and even the loss of sensation in limbs or complete paralysis. In fact, many of those who suffer such injuries end up back in the hospital with new symptoms up to a year or more after the initial injury. This is one reason why it is so important to have a law firm with multiple personal injury practice areas. A traumatic brain injury attorney oversees that the insurance company covers your injuries, both present and future. The Charleston brain injury attorneys at HawkLaw are ready to fight for you, and HawkLaw Fights to Win.
Can I Sue Someone for Causing My Traumatic Brain Injury in South Carolina?
Brain injuries can cause severe physical and mental incapacitation. A victim's prognosis for recovery from a brain injury depends on the type of injury, the severity of the damage, and many other factors. Some patients may fully recover, while others will always live with some lingering symptoms. Victims of negligence-related accidents that result in brain injury have the right to file a claim against the party responsible.
Filing a personal injury claim for a brain injury has the potential to result in compensation for past and future medical bills, the purchase of special equipment such as wheelchairs, physical pain and suffering, emotional distress, lost wages and earning capacity, and lost quality of life.
What Compensation May I Collect for My TBI?
The days and weeks following an accident can be confusing and stressful. If you or a loved one sustained a TBI or other head injury, you might be wondering how you'll pay your medical bills and continued therapy expenses. Depending on the extent of the injury, you may miss long periods of work or be unable to return to your normal job duties. Brain injuries often require long-term care and in-home assistance.
If you believe your injuries were someone else's legal fault, you may be able to pursue a brain injury claim that will compensate for damages related to the accident. Our civil justice system exists to protect victims of accidents by offering financial relief. A personal injury claim can provide compensation for the following:
Special damages such as therapy costs, medical bills, loss in earning capacity, and installing any needed accommodation (ramps, wider doorways, etc.)
The intangible losses of an accident, such as loss in life quality, pain, and suffering
How Long Do I Have to Sue for a TBI in South Carolina?
Like most states, South Carolina has a statute of limitations for filing a personal injury lawsuit. A statute of limitations means you have a time limit during which you must file your case if you wish to be eligible for compensation. In South Carolina, this time limit is three years from the date of the accident or the date you discover the injury to file your lawsuit. In the case of wrongful death, you have three years from the date of death.
Your South Carolina personal injury lawyer at HawkLaw can help you file your case on time as well as build a strong case, taking over communications with the insurance company and fighting for your rights every step of the way. Let our law firm handle your legal issues so you can focus on the important task of getting well again. We put our attorney-client relationships first, and we have testimonials from past clients to speak to our tenacity and care.
We Will Take Care of Your Personal Injury Headaches at HawkLaw
Speak to the experienced Charleston personal injury attorney team at HawkLaw about your individual case to learn more about the possible causes of your accident, the defendants, and your options moving forward. When recovering from a head or brain injury, you need an experienced and compassionate team at your side. We are located close to Charleston in Mt. Pleasant for easy accessibility. To get started on your case, call us today at 888-HAWKLAW or contact us online for a free case evaluation.* You can be assured that HawkLaw Fights to Win fair compensation for your injuries.