Charleston
Personal Injury
HawkLaw Fights for Charleston

4.8 Average on Google
Personal Injury Lawyers in Charleston
A serious injury can put your whole life on hold while you deal with the consequences. When you're hurt and in need of compensation, reach out for help from a Charleston injury lawyer.
No matter where you are or what you're doing, an accident can happen and leave you with painful injuries. The costs of these injuries add up quickly, putting you deep in debt and sometimes without work. When an accident happens, you could find yourself injured and losing funds without income to repair that financial damage.
It's a painful position, and worse, many Charleston injury victims aren't the ones responsible for their own accidents. Someone else was reckless with your safety, and now they don't want to pay for the damage they caused. If this has happened to you, reach out to HawkLaw, P.A.
A Charleston personal injury lawyer from our firm will understand how traumatic and costly your injuries have been. With our injury lawyers on your side, you can expect results. Call 888.HAWK.LAW or use our contact page today.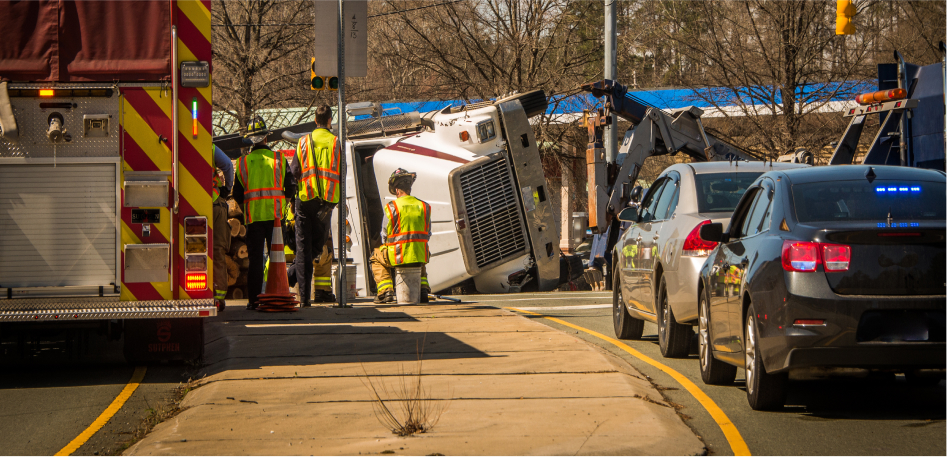 Accidents That Warrant A Personal Injury Claim
After your injury, we'll first determine the type of claim you're dealing with. While personal injury laws will affect all cases under that umbrella, each claim type is unique and has different considerations. For example, a car accident will involve different insurance rules and evidence than a medical malpractice claim.
You and your personal injury lawyer in Charleston will review your claim type first. Your claim might involve any of the following:
Vehicle Accidents – A car crash, motorcycle accident, or truck collision can be a devastating and confusing life event. A lawyer can sort through the mess so that you get a full settlement from your insurer—or fight back if they refuse to pay.
Defective Products – We trust the products we use every day to be safe and reliable. Some, however, might injure us even when used correctly. Your lawyer can help you properly determine product liability, whether the issue involved a problem with labeling, design, or manufacturing.
Medical Malpractice – When doctors make mistakes, the results can be deadly. Even so, when are you dealing with actual medical negligence? Because malpractice can be difficult to prove, it often takes a lawyer to file a winning medical malpractice claim.
Many other accident types can lead to personal injury claims. If you've been hurt and someone else was at fault, chances are you have a viable claim on your hands.
Schedule a Free Consultation*
What Are the Most Common Types of Personal Injury in Charleston, South Carolina?
Personal injuries most often result from the following types of accidents in Charleston:
Motor Vehicle Accidents: Car, motorcycle, and truck accidents are responsible for a substantial amount of serious, or even catastrophic injuries, including spinal cord injuries, brain injuries, and wrongful death.
Slip-and-Fall Accidents: Property owners have a duty to keep their premises safe for visitors and establish a visible disclaimer if conditions are unsafe. When someone slips or trips because of an unsafe condition, the property owner could be liable for damages under a law called premises liability. Slip-and-fall injuries can range in severity from sprains and broken bones to severe head and neck injuries.
Medical Malpractice: Doctors and other medical professionals have a particularly strict duty to provide competent care to their patients. Failure to meet this standard can result in serious injuries or death. In some instances, nursing home abuse can also result in a personal injury case.
Dog Bites: Dogs are beloved companions, but their owners have a responsibility to provide them with care and training to prevent injuries to others. Dog bite injuries can be serious, especially for children and seniors.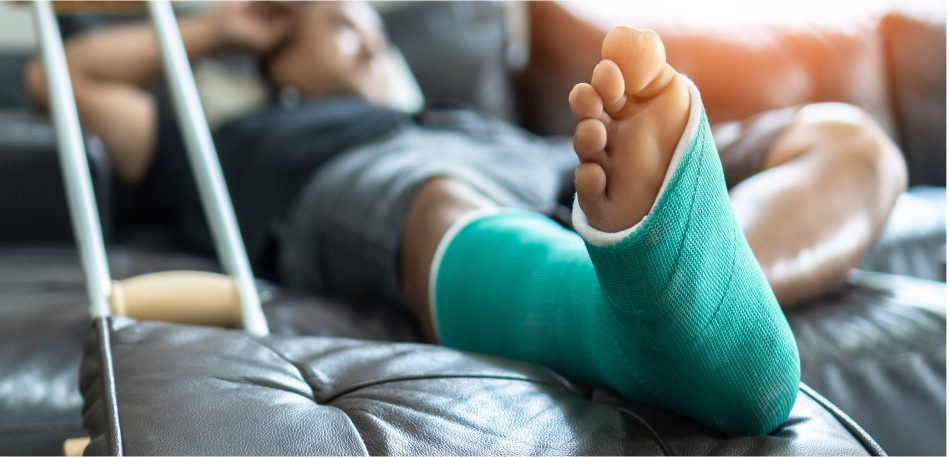 How Likely Am I to Suffer From an Accident in Charleston?
Auto accidents make up the largest share of total personal injury cases and settlement amounts. According to the Centers for Disease Control and Prevention (CDC), fatal car accidents result in annual costs of over $1.05 billion nationwide. That figure includes more than $10 million in medical expenses and over $1 billion in lost work productivity.
Driver error is the leading cause of auto accidents in South Carolina and other states, although numerous other factors may also contribute. The South Carolina Department of Public Safety has reported that more than 133,600 traffic collisions, 941 of them fatal, happened in 2016. State police attributed almost 85 percent of those crashes to driver error.
Other personal injury cases are less common, but accidents still happen far too often. Slip-and-fall injuries are not easy to track, since they do not always result in police reports. They may occur on wet floors, such as during maintenance, or when a surface is uneven or broken.
Damages In Charleston SC Personal Injury Claims
Before you're ready to file, you'll need to know more than just your claim type. You'll also need to know the types of damages you could seek and what they're worth. Your lawyer can help you calculate the monetary value of every damage you've suffered because of someone else's negligence.
One of the first types of damage you'll encounter is economic damage. These cover the damages to your property and yourself that cost you financially. For example, a car crash victim might seek damages for their property damage, medical bills, and lost wages if they were not able to return to work for some time.
Non-economic damages, however, account for the non-financial losses. For example, if you were assaulted, you might seek damages for your medical bills, but you were traumatized, as well. You should be compensated for your loss of enjoyment of life, your pain and suffering, and your emotional trauma.
These can be difficult to calculate, however, so it's helpful to team up with a Charleston injury attorney when calculating intangible losses.  We have the resources and experience to determine the value of your losses.
South Carolina Laws That Can Affect Your Injury Claim
Unfortunately, filing a successful injury claim in Charleston requires more than knowing your claim's value. Before you file, make sure your claim isn't in danger because of South Carolina's complex laws. Speak to your lawyer not just about claim-specific laws, but about the general state laws that could affect your claim.
For example, make sure that you're acting within the time limits for a personal injury claim. In South Carolina, you'll generally need to file your claim within three years. If you don't act in time, you'll likely be barred from recovery, and your claim will be dismissed. This leaves you without any of the compensation you need and deserve.
Unfortunately, the statute of limitations is not the only law that could endanger your claim. If you were partly responsible for your accident, you could lose part of your compensation for your actions. If you're found more than 50 percent at fault for the accident, however, you could lose your compensation completely.
For example, let's say you were walking through a store, and they didn't put out a "Wet Floor" sign near a spill. You slipped and fell, but you were also texting while you were walking. While the store should have warned customers, you might be found to hold 30 percent of the responsibility for the accident. That would mean that you would only receive 70 percent of your awarded compensation.
What Exactly is Negligence?
Negligence is a legal doctrine that allows people to seek compensation for injuries suffered in an accident. The law requires everyone to behave reasonably and take reasonable precautions to avoid causing harm to others. Negligence is the basis of any injury claim that does not involve an intentional act, such as assault. The Charleston personal injury lawyers at our law firm can help you assert a negligence claim to recover damages for your injuries.
In order to prove that a defendant was negligent, a plaintiff must prove all of the following factors:
Duty: The defendant owed a duty of care towards the plaintiff, or towards the general public. A driver, for example, owes a duty to all drivers, cyclists, pedestrians, and others to drive safely.
Breach: The defendant breached their duty of care, such as by driving recklessly or while impaired by alcohol.
Causation: The defendant's conduct caused harm to the plaintiff.
Foreseeability: The harm was a reasonably foreseeable result of the defendant's conduct, also known as "proximate cause."
Damages/harm: The plaintiff suffered measurable damages, such as medical costs, lost wages, and property damage.
The plaintiff must prove each of these factors by a "preponderance of the evidence." If the case were to go to trial — which is very rare — they would have to convince a judge or jury that each of the five elements of negligence is more likely than not to be true.
As discussed previously, South Carolina uses a "comparative negligence" system that allows a plaintiff to recover damages even if they were partially at fault for their injuries. A major advantage of legal representation is that personal injury lawyers can help you maximize the amount of damages awarded to you and minimize the amount of fault attributed to you.
Charleston Personal Injury FAQ
While the above laws and statutes can give you some idea of what you can expect during your claim, every case is different. That means you might still have a few questions for us.
Fortunately, we can answer those. See the following FAQ for help, or simply reach out to our firm to have all of your questions answered by a personal injury attorney.
Can I Seek Punitive Damages?
In more extreme cases, you might choose to seek punitive damages in your Charleston personal injury claim. These damages are not meant to compensate you, however. They're meant to punish the wrongdoer for their extreme or malicious actions. These damages are capped, but they can significantly increase the value of your claim.
Are There Limits To Damages In Personal Injury Claims?
Unfortunately, you might have some limits on your personal injury damages. For example, if you've suffered because of medical malpractice, you are limited to $350,000 in non-economic damages for each defendant, with an overall cap of $1.05 million. Punitive damages will stop at $500,000 or three times your compensation—whichever is larger.
I Was The Victim Of A Crime. Can I File An Injury Claim?
Absolutely. The criminal trial is meant only to punish the wrongdoer—not to compensate you. If you've been injured or traumatized by their actions, you deserve compensation to help you recover. Speak to a lawyer about filing a personal injury claim related to a criminal act.
Speak With A Charleston Personal Injury Attorney
Dealing with the aftermath of an accident is tough—no matter what your financial situation is. You're dealing with severe injuries, financial losses, and mental trauma that can haunt you for years. If you want to recover compensation, you'll likely need to file an injury claim against the person responsible.
Unfortunately, this, too, can be overwhelming. The legal process can be complicated and daunting. You might not be familiar with personal injury laws in South Carolina, leaving you confused and more likely to make a mistake. Unfortunately, a mistake in your case could cost you your compensation. That's why you need to contact a lawyer from HawkLaw, P.A. before you begin. Our legal team has over 20 years of experience in the Charleston area helping people like you get the compensation they deserve from their insurance company. Personal injury is one of our largest practice areas across all of our law offices. Our dedicated lawyers will clarify all of your legal options so you do not deal with an injury alone. Our testimonials and accolades show that HawkLaw consistently fights for our clients.
Our attorneys understand the position you're in and want to help you overcome your injuries. You can benefit from the experience and knowledge our attorneys can provide, as well as the personal attention we'll give you. Our lawyers want to see your claim succeed. We can guide you through the complex factual and legal issues in your case. From your initial free consultation* with our attorneys to the final verdict, we'll fight hard for your compensation.
If you're struggling with a serious injury and someone else is responsible, reach out to a Charleston personal injury lawyer. HawkLaw can provide you or a loved one with dependable and respectable legal advice and representation. Give our firm a call at 1-888-HAWK-LAW (429-5529) or use our contact page.