Recent Blog Post
Am I Liable If Someone Steals My Car and Crashes It?
Waking up to find your car missing can be a terrible feeling. The experience is even more gutwrenching if you discover that your missing car has been involved in an accident.
You are sure to have questions about who is liable for injuries and property damage. The car belongs to you, but someone else was driving it without your permission. What if the person who stole your car was the at-fault driver? Where does the responsibility lie for damages caused in a car crash with a stolen vehicle?
Continue reading to see what might happen if your stolen car is involved in an accident. Learn if you need to contact one of our experienced South Carolina car accident lawyers at HawkLaw, P.A. to help you with your case. You have enough to worry about with trying to get your car repaired or, if necessary, replaced. Call 888.HAWK.LAW to let us help you deal with insurance claims and any legal concerns that may arise.
Is the Registered Owner of a Car Liable for an Accident in South Carolina?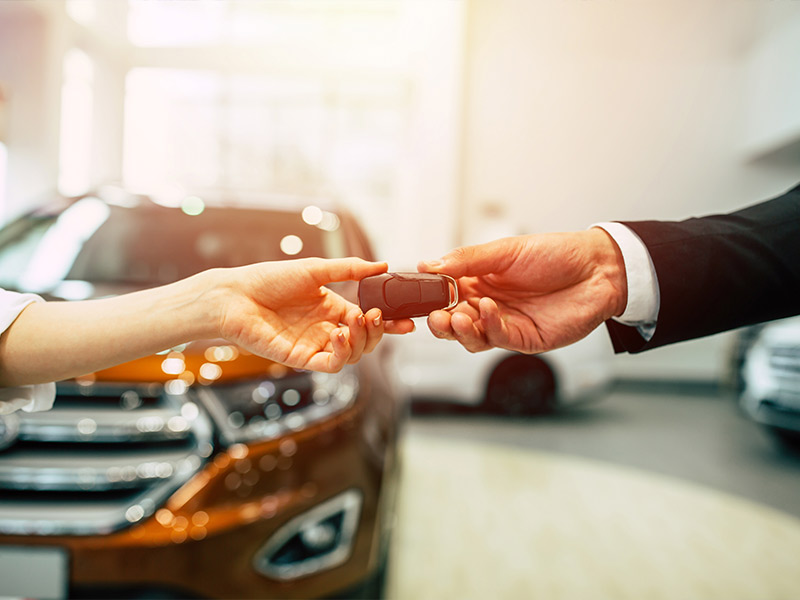 As the owner of a car involved in an auto accident, your liability will depend on at least two factors:
Did you give permission to the person who was driving your vehicle?
If not, was the theft of your vehicle foreseeable in any way?
With regard to the first question, South Carolina makes a distinction between permissive and non-permissive use of a vehicle involved in an accident, as discussed in more detail below. As a general rule, the owner of a vehicle is not liable for injuries and other damage if they did not give the driver permission to use the car.
An exception may apply if the theft was foreseeable. This question applies the legal theory of negligence. A person is legally negligent when they meet four criteria:
They owed a duty of care to the plaintiff, or to the general public.
They breached this duty of care.
This breach was a direct cause of the plaintiff's injuries.
The plaintiff suffered damage because of their injuries.
Personal injury cases arising from car accidents rely on the theory of negligence to hold at-fault drivers liable for damages. In the case of a stolen car, it is possible that the owner of a stolen vehicle could be liable if they were unreasonably careless about taking reasonable steps to prevent the theft. For example, the theft of a vehicle might be foreseeable in the following situations:
The owner left the car unlocked in an area known for car thefts.
They left the keys in the ignition after parking the car.
They left the car unattended while the engine was running.
This type of scenario is fairly rare. An insurance company might try to dispute whether someone that you know lacked your permission to use your vehicle. They are less likely to try to claim you were partly at fault for the car being stolen. The issue could come up, however, in a legal proceeding where the driver tries to claim they had your permission.
Permissive vs. Nonpermissive Use of a Vehicle in South Carolina
South Carolina law generally holds that a car owner is not liable for damages caused by someone who does not have permission to drive their car. If you allow an uninsured friend to drive your car, you may be liable if they cause a motor vehicle accident.
The rule that absolves a car owner of liability for injuries caused by non-permissive use of their vehicle can apply to situations where a stranger steals the car and where someone the owner knows uses it without permission.
Proving that someone did not have permission can be difficult, especially when the driver is someone the car owner knows. In a dispute over whether the driver had permission, an insurance company or court might consider whether the owner had given this person permission to use the vehicle before and whether the person might have reasonably thought they had permission to use it again.
How Do I Protect Myself If My Car is Stolen?
One of the most important things you can do to protect yourself is to file a police report as soon as you discover that someone has stolen your vehicle. An insurance company is not likely to believe you if the person who stole it is somebody you know. A police report that provides details about the theft and the vehicle, including the license plate number and vehicle identification number (VIN), is the best way to protect yourself.
Why Do I Need to Inform My Insurance Company of the Theft?
You need to let your insurance provider know that your car is missing. Many car insurance policies include collision coverage for damage to your vehicle due to car theft. Your insurance company will investigate to make sure the theft actually occurred. This is where a police report will be indispensable.
Your insurance company also needs to know about the accident because the chances are very good that either you or the injured person(s) will need to make a claim. If the car thief is caught, other people involved in the accident can find out who they are, but even if the thief has insurance coverage, it almost certainly will not apply to damages caused by illegal activity. Other injured parties can make claims on their own insurance, but it is possible that they will try to make a claim on your insurance as well. You do not want your insurance provider to be surprised by any claims that may come in.
Who Pays If Your Stolen Car Causes Harm to Someone Else?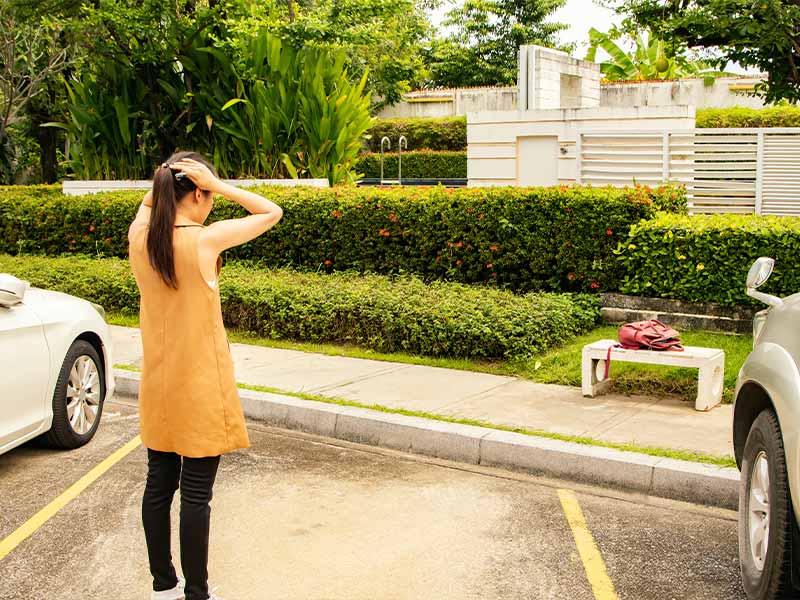 You should not be liable for injuries or damage if you can prove that someone stole the car. The liability would belong to the car thief if they were the at-fault driver, at least according to South Carolina's personal injury laws. Whether that person is capable of paying for damages is another story. This is where insurance comes in.
If an injured person has comprehensive coverage, including uninsured motorist coverage, their own insurance should pay for most or all of their damages. Personal injury protection (PIP) coverage provides reimbursement for medical expenses, lost wages, and certain other damages. For damages that exceed their policy limits, however, they would have to pursue the at-fault driver.
What if a Car is Stolen and the Driver is Not Insured?
It is very likely that the driver of the stolen vehicle will not have insurance. Since they have committed a crime by stealing the car, they will probably try to flee the accident scene. Anyone injured in the accident can file a personal injury lawsuit against the driver if the police catch them. It is highly possible, however, that the driver will not have enough money to pay a judgment.
HawkLaw is Here to Help Answer Your Legal Questions
Dealing with the aftermath of a car accident is stressful under any circumstances. When someone steals your car and gets into an accident, you have to deal with even more headaches. Your insurance company knows many tricks for limiting the compensation they must pay you. They may try to refute the idea that the car was stolen or minimize the amount of damage that occurred because of the accident. Legal advice from an experienced personal injury law firm can help you recover as much compensation as possible.
The attorneys at HawkLaw have many years of experience advocating for car accident victims in South Carolina. They can meet with you to discuss how the insurance claim process works and address any questions or concerns you might have. They know how to build a solid case for your insurance company. That process includes the following steps:
Obtaining a copy of the police report
Investigating the alleged car thief's background, including criminal records and insurance coverage
Taking photos of the scenes of the car theft and the accident
Reviewing surveillance footage, if any is available, showing the theft and the accident
Identifying witnesses and taking their statements
Helping you deal with repairs to or replacement of your vehicle
Preparing your claim and making sure you meet all deadlines in your case.
Panicked That Your Car Was Stolen? Call Us for Next Steps.
You need skilled legal representation if you have been the victim of car theft followed by an accident that caused injuries or property damage. Call 888.HAWK.LAW or complete the online contact form today to request a free consultation* with an experienced personal injury lawyer at HawkLaw.
---