Recent Blog Post
Do I Need a Camp Lejeune Water Contamination Lawyer?
The Camp Lejeune water contamination is a serious issue affecting people who have lived or worked at the Marine Corps military base for over 30 years. Estimations predict over one million people have been exposed to toxic water at Camp Lejeune. If you were on active duty or otherwise lived or worked at Camp Lejeune between 1953 and 1987, you or your family members may have been exposed to contaminated drinking water.
You may be eligible for compensation, especially if you have developed adverse health conditions, but perhaps are not sure of your next steps. One of the questions you are probably asking yourself is: is hiring an attorney worth it?
Continue reading to learn how hiring HawkLaw, P.A. will benefit you. If you have any questions or concerns, or simply want a free consultation* regarding your case, call our law office today at 888-HAWKLAW to speak with a member of our legal team.
What Kinds of Dangerous Chemicals Was I Possibly Exposed To?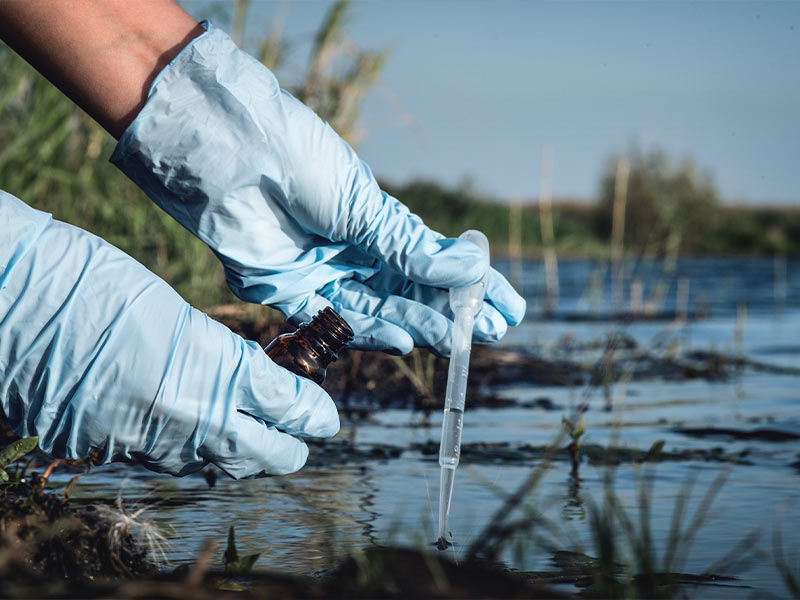 The Marine Corps base at Camp Lejeune was founded in 1941 and is located in Jacksonville, North Carolina. In the 1950s, the U.S. government began routinely dumping chemical toxins at the site. This practice continued into the 1980s, even after problems were discovered in 1982. Throughout the years, millions of people have spent significant amounts of time at the base, routinely being exposed.
This means for decades, harmful volatile organic compounds (VOCs) had been seeping into the Marine Corps base Camp Lejeune water supply due to contamination. Tarawa Terrace Water Treatment Plant and the Hadnot Point Water Treatment Plant were the most significant sights of contamination. The toxic chemicals leaked into the military base's water supply for more than 30 years due to the disposal practices of an off-base dry cleaning store and by the military itself.
Because of these disposal practices, the people who were drinking water (and using it for cooking, showering, or laundry) at Camp Lejeune may have been exposed to tetrachloroethylene (perchloroethylene), known as "PCE"; trichloroethylene (TCE), benzene, and vinyl chloride. All of these toxins are linked to adverse health conditions, many types of cancer, and other health effects, such as infertility, birth defects, Parkinson's disease, neurobehavioral issues, and aplastic anemia.
Who is Eligible to File a Camp Lejeune Lawsuit?
Essentially, anyone who spent more than 30 days at Camp Lejeune between August 1, 1953, and December 31, 1987, is eligible to file. The 30 days spent at Camp Lejeune do not have to be consecutive. Eligible individuals include cadets and soldiers, on-base workers and employees, all members of any U.S. military branch who spent time on base, spouses, children, dependents, veterans, National Guard members, and reservists.
Babies were exposed in-utero and their families are also eligible to file. Birth defects, including low birth weight, eye defects, choanal atresia, neural tube defects, oral cleft defects, and being small for gestational age, are common problems unborn children experienced. In some cases, these pregnancies tragically resulted in major malformations, miscarriages, and fetal death because of the toxic exposure.
Do You Need an Attorney for the Camp Lejeune Lawsuit?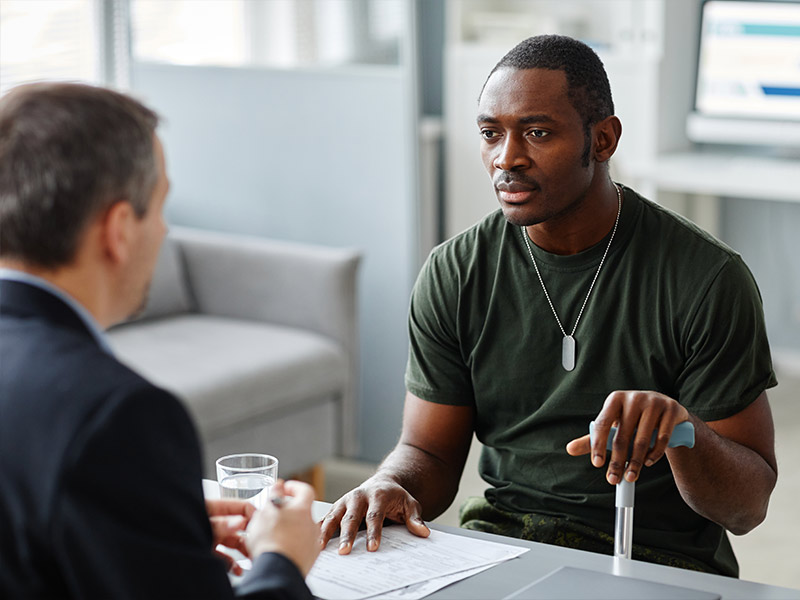 The answer to this question is yes. It is very likely you will need an attorney in order to file correctly and receive compensation. The recently signed Honoring Our Pact Act of 2022 overrides the NC law known as the Statute of Repose, which had prevented victims from suing the polluters even if the victims learned of their water exposure decades after it occurred. The new law empowers military service members and their families to file lawsuits against the U.S. federal government since it failed to protect, or at least warn them, of the dangers associated with the toxic chemicals found in Camp Lejeune's water supply. That being said, it is not an easy process.
The Honoring Our Pact Act appears to show the U.S. government is admitting its wrongdoing and is very willing to compensate those harmed by contaminated water at the Jacksonville, North Carolina military base, but the process they created is complicated. Unfortunately, it is more complex than filing out a form and then waiting for compensation to arrive.
Before getting any type of award, you must have exhausted other means of compensation first. This means that prior to filing a lawsuit you must file an administrative claim for disability benefits and coverage. Once you have done this and are ready to file a lawsuit, detailed documents need to be filed exactly to the letter, at specific times. If your claim is not filed within the restrictions imposed by the government, you could lose your ability to be compensated. The deadline for filing a lawsuit is August 10, 2024. Under two years is not much time to collect evidence, so you may need the help of an attorney to build your case before the deadline passes. 
Furthermore, your claim could be denied if one tiny detail is omitted, a step is missed, or even if something is not formatted correctly. Working with an experienced personal injury lawyer would make HawkLaw team will make certain all your T's are crossed.
How Do I Choose a Good Attorney For My Camp Lejeune Claim?
In many personal injury claims, especially those that involve the bureaucracy associated with the government, a resolution is likely to take a long time. To get the maximum compensation, you will need the right knowledge and experience to pursue your claim. An attorney can make a huge difference in obtaining compensation versus being given an insufficient offer, or worse, outright denied.
However, you do not want to work with just any attorney. You want to work with a law firm that has a winning* record and can fight to get you the results you need and deserve. HawkLaw offers its clients decades of personal injury experience and has a strong reputation in the legal field. Our attorneys possess a consistent track record of solid results for our clients.* The HawkLaw team highly values the attorney-client relationship and possesses a strong ethic — we believe victims deserve justice for their suffering. The HawkLaw team will fight hard for you — we Fight to Win!
Litigation takes time, knowledge, and financial resources. HawkLaw is fully equipped to provide these for you, along with consistent, caring support to help make the legal process easier. As a digital-first law firm, you always have someone to talk to, and by having a HawkLaw attorney by your side, you will never feel alone during this difficult time.
What Are the Advantages of Having Legal Counsel?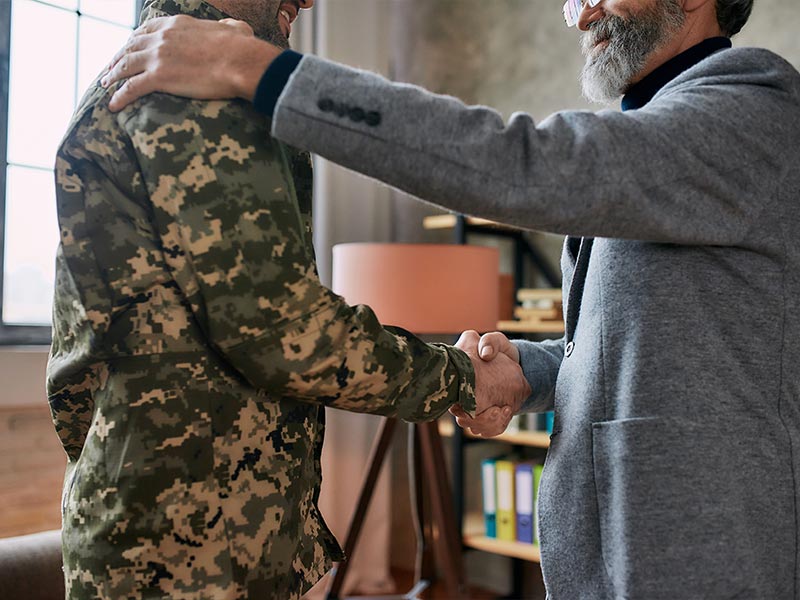 A study by NOLO found that 91% of people who obtained a lawyer for their case received a settlement, compared with 51% of plaintiffs who decided to go at it alone. However, it is not just a matter of getting a payout, it is a matter of how much. The study found that "legal representation also made a big difference in the amount of personal injury payouts." Even after attorney fees, those who opted to obtain legal representation walked away with roughly three times the amount than those plaintiffs who did not hire a lawyer.
The advantage of having legal counsel represent your case is that your attorney knows the law and the legal process, meaning they will not let the system push you around. They will be able to meet deadlines by handling paperwork and helping to gather evidence for your case, including all of the information related to you and your loved ones' medical conditions. For instance, your attorney will:
Determine your

eligibility

to file a claim.

Gather all information about your diagnosis and outlook.

Collect your

medical records

to back up your case.

Speak with the

Department of Veterans Affairs

(VA) on your behalf.

Develop a detailed account of your illness due to exposure to

VOCs

, chemicals, or solvents.

Estimate your overall

medical expenses

.

Thoroughly document your case using

medical evidence

and other documentation.

Help you to explore all avenues of compensation.

Obtain expert witnesses (e.g. medical or environmental experts) to prove your claim.

File your claim and — if necessary — a lawsuit.

Estimate full damages associated with your

health problems

,

neurobehavioral

issues, or other pain and suffering.
Since Camp Lejeune lawsuits are a new legal area, you want to work with a lawyer who has the experience and knowledge to help you navigate the complexities that will undoubtedly be involved. The upcoming cases associated with the Camp Lejeune water contamination lawsuits and possible trials are completely new territory for all attorneys. You will want to work with one who has a winning track record and will instinctively know how to pursue this type of personal injury case.
What Benefits Will Your Camp Lejeune Claims Attorney Seek For You? 
As a victim of the Camp Lejeune water contamination disaster, you may be eligible to pursue a variety of different types of compensation. Your Camp Lejeune claims attorney will be able to seek the following types of benefits to help you pay for your losses and any other out-of-pocket costs you have incurred due to the exposure to chemicals you have suffered.
Medical Expenses
If you have a diagnosed illness or disease linked to contaminated water, your attorney can pursue compensation for your past, present, and future healthcare bills to make certain you have enough money to pay for the healthcare benefits you will need. Medical expenses include doctor appointments, hospitalizations, surgeries, medications, and any other treatment you or a loved one is receiving.
Wrongful Death
In recent years, many people have sadly succumbed to illnesses and diseases originating from Camp Lejeune water contamination. Many people had no idea why their family members became so sick and suffered from severe illnesses.
If you have lost a loved one due to the Camp Lejeune drinking water, you may be eligible to receive money to pay for funeral and burial costs and the medical bills associated with your loved one's illness. You may also be eligible to obtain compensation for the loss of your family member's income that supported your family.
Pain and Suffering
Knowing you or a family member is severely ill due to consumption or another type of exposure to toxic water is devastating, especially not knowing what the future will hold for yourself or those in your life who are ill. Your lawyer can pursue compensation for the physical pain and emotional anguish you and your loved ones have endured due to injuries caused by the water contamination.
Lost Wages
Suffering illnesses or battling a disease, such as cancer, often leads to many missed days and, in some cases, much longer periods off of work. Your attorney can pursue any lost income you have not received as a result of your injuries.
If you drank water containing VOCs at Camp Lejeune, chances are you have had or will have higher than average medical bills, especially if you have developed cancer from the toxic water exposure. Or, you also have been dealing with the symptoms caused by the water, leading to extensive pain and suffering. Numerous cancers are prevalent in Camp Lejeune victims, including:
Kidney cancer

Liver cancer

Bladder cancer

Leukemia

Non-Hodgkin's Lymphoma

Multiple Myeloma
As the Agency for Toxic Substances and Disease Registry (ATSDR) continues its analysis, it is highly likely additional cancers and other health issues will surface, linking back to the time period people were exposed to cleaning solvents, degreasers, and other chemicals in the already identified classes of toxins found in Camp Lejeune drinking water.
HawkLaw Has a History of Winning*
The attorneys at HawkLaw have won many cases* over the years. We have experience in personal injury and have deep insight into different health problems, what legal options to pursue for specific types of cases, how to present a case, and how to fight for the results you deserve. Our compassionate attorneys also completely understand how draining a personal injury can be and how adding a legal component can sometimes compound the stress.
We Will Fight For You to get results for your Camp Lejeune water contamination claim. While we have a proven history of winning*, we would be remiss if we did not tell you every case is different. Therefore, any current speculation about a Camp Lejeune settlement is just that: speculation. This is especially true with this type of legal claim since it is brand new and Camp Lejeune cases are still being litigated.
With that being said, HawkLaw will put all of its experience, knowledge, and skills to work for you as our attorneys pursue your claim. While we do not know the numbers yet, payouts for these claims are expected to be substantial. As soon as we can link your injury or illness to the contaminated drinking water at Camp Lejeune and are certain you have a qualifying case, our lawyers will pursue the maximum compensation possible for your situation. Our clients consistently provide positive testimonials about their winning results.*
Why Trust the Attorneys at HawkLaw?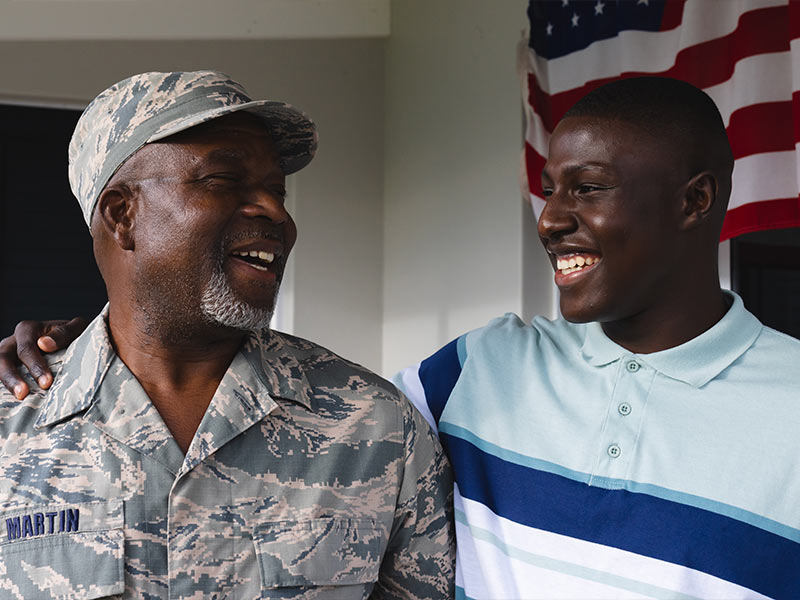 All of our Camp Lejeune water contamination lawyers have your best interests first and foremost. Our attorneys are highly skilled and can take the stress off you as they focus on winning your case. When you work with us, you do not have to fight alone. We will always ensure you can initiate your case anytime, day or night.
As we mentioned above, the attorney-client relationship is a priority for us, as is accessibility. You can trust that we will always be here for you when you need us to address questions or concerns — and even when you do not — rest assured we will be working hard on your case.  We want you to be confident your case is moving forward. Even if our attorneys are busy in court, you can always reach a member of our legal team, and your attorney will be in touch as soon as possible. Our law firm is fully committed to being in your corner.
Is There a Statute of Limitations to File?
Yes, the U.S. government has established a two-year statute of limitations from the time the new law was enacted. Currently, the federal government has established August 10, 2024, as the cut-off date. If you have served in the U.S. military or were at the Marine Corps base and suffered any adverse conditions as a result, you should speak to an attorney right away. Time is very important.
Time is Limited. File Your Lawsuit Now.
If you, or a loved one, were present at Camp Lejeune between August 1, 1953, and December 31, 1987, for more than 30 days, you may be eligible for compensation due to the unacceptable toxic water exposure at the military base. Move quickly, though; there is only a two-year limit to file.
HawkLaw is a law office that possesses a wealth of knowledge of all types of personal injury cases. Our legal team is always here to support you, and we Fight to Win. You deserve the opportunity to speak out against the massive wrongs done to you by the federal government. We will not be intimidated by the government and will advocate doggedly for you to get the maximum amount of possible compensation.
To request a free consultation,* call 888-HAWKLAW or complete our online contact form to speak with an experienced member of our legal team at HawkLaw today. Our personal injury lawyers will thoroughly examine the details of your case, your exposure, and your health situation and ascertain your eligibility to file a Camp Lejeune water contamination case. 
* Camp Lejeune cases will be referred to the Bell Legal Group, located at 219 North Ridge Street, Georgetown, SC, 29442, (843) 546-2408, which is a separate law firm from and has a referral relationship with HawkLaw, PA.
---