Recent Blog Post
Is Brain Cancer Linked to Camp Lejeune's Contaminated Water?
Between the 1950s and 1980s, many service members, staff, and their family members who lived and worked at the Marine Corps Base Camp Lejeune in North Carolina unknowingly drank contaminated water polluted with several known carcinogens. Many of those stationed at the base or who lived there developed severe health issues, including brain cancer and many other types of cancer from this drinking water.
Under the Camp Lejeune Justice Act, the federal government now provides an avenue for relief to those who have suffered from the contaminated drinking water during this time. You may be eligible to collect disability and financial compensation for your illness. Getting this compensation, however, can require help from an experienced injury law firm. To learn more about filing a Camp Lejeune water contamination lawsuit, contact the personal injury lawyers at HawkLaw, P.A.
Background of Camp Lejeune Water Contamination
According to the Agency for Toxic Substances and Disease Registry (ATSDR), in 1982, tests showed that volatile organic compounds (VOCs) were present in the Camp Lejeune military base drinking water. These compounds came primarily from two of the eight North Carolina water treatment plants that served the base: Tarawa Terrace and the Hadnot Point treatment plant.
Tarawa Terrace
The Tarawa Terrace water treatment plant primarily saw perchloroethylene or tetrachloroethylene (PCE) contamination. These chemicals originated from the off-base dry cleaning firm ABC One-Hour Cleaners and had leached into the groundwater. The ATSDR used data analysis and modeling to track probable historic contamination levels in the water supply.
The ATSDR estimates that PCE concentrations exceeded the maximum Environmental Protection Agency (EPA) containment level for 346 months covering the period from November 1957 and February 1987, vastly increasing the toxicity of the water supply on base. It was in February 1985 that the wells with the most contamination were shut down.
Hadnot Point
Trichloroethylene (TCE) primarily contaminated the Hadnot Point treatment plant. Other contaminants in this drinking water also included PCE and benzene, as well as TCE degradation chemicals such as vinyl chloride and dichloroethylene. The Hadnot Point supply wells saw contamination by dangerous chemicals from many sources, including industrial spills, waste disposal, and leaking underground storage tanks.
The ATSDR used similar modeling as at Tarawa Terrace and estimated that VOCs exceeded EPA maximum levels between August 1953 and January 1985, leading to toxic water systems on base.
If you or a family member lived at Camp Lejeune military base between 1953 and 1987, you might be entitled to significant compensation from healthcare benefits to financial compensation from your exposure to the toxic water supply. Lawsuits are just beginning for the health effects so many have suffered, and help from a qualified law firm can improve your chances of getting the benefits you deserve.
Get in touch with HawkLaw and request a free consultation* to determine if legal action could benefit you. Call us at 888-HAWKLAW or use our online contact form to speak with a member of our legal team. Remember, HawkLaw fights to win.
How the Honoring Our PACT Act and Camp Lejeune Justice Act Help South Carolina Veterans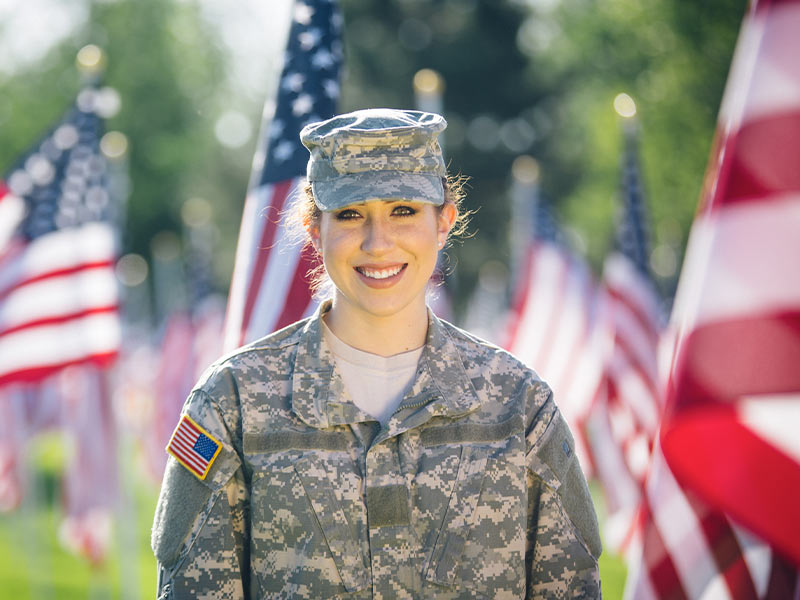 The Honoring our PACT Act is a new law passed by congress that expands benefits through the Department of Veterans Affairs (VA) for healthcare and disability to those veterans exposed to toxic substances, burn pits, and Agent Orange. The PACT Act lengthens the list of presumed conditions caused by exposure to such chemicals. This helps provide military personnel and their loved ones with the benefits they need and that they have earned through their military service.
The PACT Act is among the most significant expansions of healthcare and benefits in the history of the VA. It stands to provide substantial help to veterans of the Vietnam War, Gulf War, and post-9/11 conflicts. Over 20 additional presumptive conditions have been added to the list of those that entitle veterans to benefits. The Act also requires the VA to provide toxic exposure screens for every veteran taking advantage of VA healthcare and provides for improved education, research, and treatment.
Filing a disability claim can be done online. If you filed in the past but were denied, and your injury now appears on the new presumptive condition list, you can file a Supplemental Claim. It may be best to contact a qualified personal injury attorney for help to protect your rights and help you to avoid potentially critical mistakes.
The Camp Lejeune Justice Act
The Camp Lejeune Justice Act was a former bill that did not pass through the U.S. Senate, which focused explicitly on the veterans at Camp Lejeune. This bill has now been rolled into the PACT Act, so its protections are part of the new federal law. It leads the way for all veterans exposed to the contaminated water to sue and recover damages from their resulting adverse health effects.
In the end, this means that you are not only eligible for VA benefits to cover your medical bills and disability, but you can also file a personal injury claim to get both economic and non-economic damages due to your injury. The damages available in such a lawsuit can include, but may not be limited to:
Medical bills, including doctor's visits, treatments, procedures, and even in-home care
Lost wages and potential loss of future compensation
Retirement benefits and pension
Replacement services
Pain and suffering
Emotional trauma
PTSD
Loss of consortium
Loss of companionship
Loss of enjoyment of life
Even if you previously filed a toxicity claim and were denied, you may be able to try again. Contacting a Camp Lejeune water contamination lawsuit attorney for help and advice is the first step. You have spent your life fighting for justice for others. It is time for someone to fight for justice for you.
Links to Water Contamination and Brain Cancer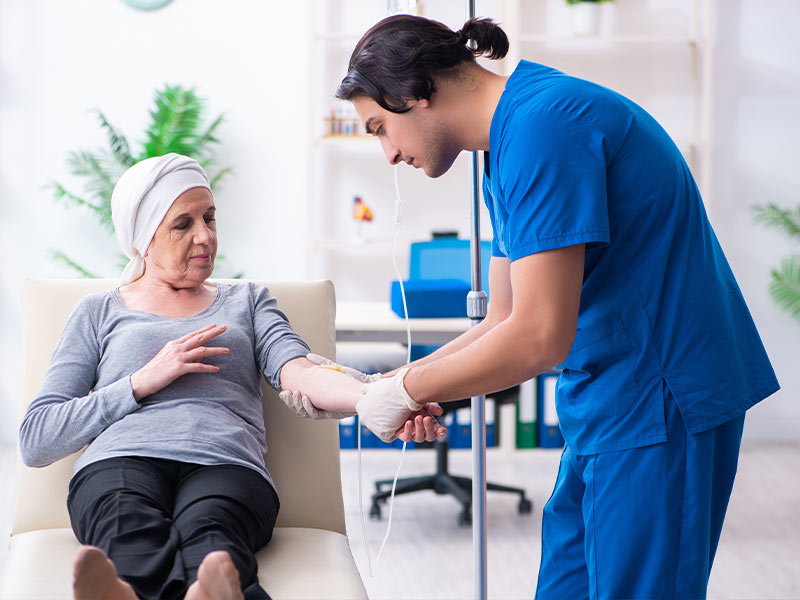 As mentioned above, the primary contaminants found at the water treatment plants serving Camp Lejeune included TCE, PCE, benzene, vinyl chloride, and several others. Many are industrial degreasers or solvents used in a wide range of capacities, from dry cleaning to creating plastics. These can cause or are associated with specific known and suspected health problems over long-term exposure.
TCE: Trichloroethylene
TCE presents significant risks for kidney cancer, non-Hodgkin's lymphoma, and cardiac effects. Other diseases that may be related to TCE include Parkinson's disease, scleroderma, liver cancer, kidney cancer, birth defects, leukemia, multiple myeloma, and end-stage renal disease.
PCE: Tetrachloroethylene or Perchloroethylene
Tetrachloroethylene and Perchloroethylene (PCE) present significant risks for bladder cancer with increased exposure over time. PCE may also cause non-Hodgkin's lymphoma or end-stage renal disease.
TCE and PCE may also be associated with a wide range of health conditions, from birth defects to breast cancer, bladder cancer, kidney cancer, infertility, myelodysplastic syndromes, neurological damage, multiple myeloma, and others.
Benzene
Benzene is associated with an increased risk of leukemia and non-Hodgkin's lymphoma with continued exposure. Benzene may also be associated with an increased risk for multiple myeloma.
Vinyl Chloride
Vinyl chloride, with significant exposure over time, presents an increased risk of liver cancer. At least one study also indicates that vinyl chloride may be associated with brain cancer, lung cancer, soft tissue cancer, leukemia, blood cancers, bone marrow diseases, fertility issues, and liver cirrhosis. Vinyl chloride may also be associated with PFAs contamination.
PFAs
Polyfluoroalkyl substances and perfluoroalkyl substances (PFAs) are a classification of human-made chemicals that have been in use across industries since the 1940s. PFAs are used for everything from creating water-repellent clothing, stain-resistant fabrics, non-stick cookware, cosmetics, degreasers, solvents, and many other uses. The common plastic polyvinyl chloride, or PVC, may also contain PFAs or produce PFAs when it is manufactured.
PFAs easily migrate into groundwater, soil, and air. They are colloquially called "forever chemicals" because they do not break down.
PFAs may be associated with liver problems, high blood pressure, difficulties in pregnancy, and an increased risk of kidney or testicular cancer. Scientists are still learning about the potential risks of PFAs.
Current data indicates that additional investigation or remedial investigations regarding PFAs at the base should occur and that at least 14 sites at Camp Lejeune may still be contaminated with PFAs. Cleanup may take decades to accomplish.
What Are the Symptoms of Brain Cancer?
Brain cancer can be an insidious disease and, in its early stages, may not manifest any symptoms whatsoever. A malignant tumor can, however, vastly disrupt your body's natural, everyday functions. When symptoms do begin to show, the illness may share symptoms with many other, less severe health problems, so it can be hard to diagnose. Some of these common symptoms can include the following:
Headaches
Nausea
Vomiting
Lack of balance or coordination; trouble walking
Memory lapses
Speech problems (aphasia is a common issue)
Vision problems
Weakness
Abnormal eye twitches
Muscle twitches or jerking
Marked personality shifts
Loss of consciousness
Drowsiness
Numbness in the extremities
Seizures
If you experience any of these symptoms, it could be a sign of something more serious. This is particularly true if the symptoms manifest suddenly, last for more than a week, or if you have a family history of cancer. You should immediately contact your doctor for an examination and diagnosis. If you have brain cancer and lived at Camp Lejeune during the 30-plus year period between 1953 and 1987, contact a South Carolina water contamination lawsuit attorney to discuss your options for compensation.
Is Brain Cancer Covered Under the Camp Lejeune Justice Act?
Currently, brain cancer is not on the list of presumptive conditions for Camp Lejeune. Presence on the presumptive conditions list requires "sufficient scientific and medical evidence to support the creation of presumptions."
This does not mean, however, that you are not entitled to file a lawsuit or get coverage if you have developed brain cancer following living at Camp Lejeune. Some veterans may still be covered even if their condition is not on the list. A qualified personal injury attorney at HawkLaw can help you determine if you can apply for benefits and file a personal injury lawsuit regarding your case. Get in touch with us today at 888-HAWKLAW or through our online form to request a free case evaluation* with a legal team member. HawkLaw Fights to Win. Let us fight for you.
What Diseases Qualify for Benefits Under the Camp Lejeune Justice Act?
Conditions strongly linked to water contamination are the most likely to receive coverage. Many presumptive conditions listed between the PACT Act and the Camp Lejeune Justice Act qualify you for benefits. These include:
Adult leukemia
Aplastic anemia
Bladder cancer
Breast cancer
Esophageal cancer
Hepatic steatosis
Infertility
Kidney cancer
Liver cancer
Lung cancer
Miscarriage
Multiple myeloma
Myelodysplastic syndromes
Neurobehavioral effects
Non-Hodgkin's lymphoma
Parkinson's disease
Renal toxicity
Scleroderma
Cancers Linked to Camp Lejeune Water Contamination
Several specific types of cancer are on the list of presumptive conditions. Even if brain cancer may not qualify as a presumptive condition, you may still qualify for compensation if you suffer another form of cancer or health issue caused by the toxic water supply.
Bladder Cancer
Bladder cancer is a common cancer that begins in your bladder, the organ in your abdomen where urine is stored. It usually starts in the cells that line the bladder, but it can also occur in the ureters and kidneys. Bladder cancers are typically diagnosed early and are treatable. Still, even early-stage successful treatments can see a resurgence even years after the initial treatment, requiring many years of follow-up testing.
Breast Cancer
Breast cancer is the second-most common form of cancer diagnosed in women across the United States, after skin cancer. It is worth noting that while it is far less common, it can also be diagnosed in men. Advances in the diagnosis and treatment of breast cancer mean more people survive this disease than ever before, and associated deaths are steadily declining.
Esophageal Cancer
Cancer of the esophagus is far more common in men than women, but both sexes can get this illness. It is often linked to tobacco or alcohol use but can also result from exposure to toxic water contamination over time. The esophagus is the tube that connects your throat to your stomach. Cancer usually starts in the inner layer of the esophagus wall and then grows outward. As with many types of cancer, survivability increases with early detection.
Kidney Cancer
Kidney cancer can manifest in several different forms. Renal cell carcinoma is the most common form of kidney cancer and forms around 90% of all cases. It usually begins as a single tumor but can start as multiple growths in one or both kidneys. Clear cell renal cell carcinoma is the most common form of renal cell cancer, forming 70% of those cases, while varieties of non-clear cell renal cell carcinomas form the remaining 30%. These are papillary, chromophobe, and other exceptionally rare cancers.
Like many forms of cancer, early diagnosis leads to higher survival rates. Those diagnosed while the cancer is still in their kidneys see a 93% 5-year survival rate.
Lung Cancer
Lung cancer is often associated with smokers, but many different environmental factors, including exposure to the chemicals in the drinking water at Camp Lejeune, can cause it. Lung cancer is the leading cause of cancer deaths across the world. In its early stages, lung cancer rarely causes signs, and by the time symptoms manifest, it is usually already advanced, which is why it is such a deadly and insidious form of cancer.
Symptoms that do manifest include persistent coughing, coughing up blood, difficulty breathing, chest pain, hoarseness, unexplained weight loss, headaches, and bone pain. You should contact a doctor immediately if you have any of these persistent signs or symptoms.
Leukemia
Leukemia is a broad term used to describe many types of blood cancer. The type of leukemia depends on the type of blood cell affected and its growth rate. It most often occurs in adults over 55, but it is also a common cancer in children under 15. According to the National Cancer Institute, leukemia made up approximately 3.2% of all estimated new cancer cases in 2022 and was responsible for 3.9% of all cancer deaths. The 5-year survival rate from 2012-2018 was 65.7%.
Non-Hodgkin's Lymphoma
Non-Hodgkin's lymphoma is a type of cancer that starts in the lymphatic system, an essential part of your immune system. In this form of cancer, white blood cells known as lymphocytes form abnormal growths, or tumors, throughout your body. As with many other forms of cancer, non-Hodgkin's lymphoma can be deadly, but many advances in diagnosis and treatment have improved the prognosis for those who suffer this illness.
Symptoms of non-Hodgkin's lymphoma can include swollen glands in your groin, armpits, or neck; pain and distension in your abdomen; coughing; difficulty breathing; chest pain; fever; fatigue; unexplained weight loss; and night sweats. Early diagnosis is key to increasing survivability rates, so contact your doctor immediately if you experience any of these symptoms.
Who Qualifies for a Camp Lejeune Lawsuit in South Carolina?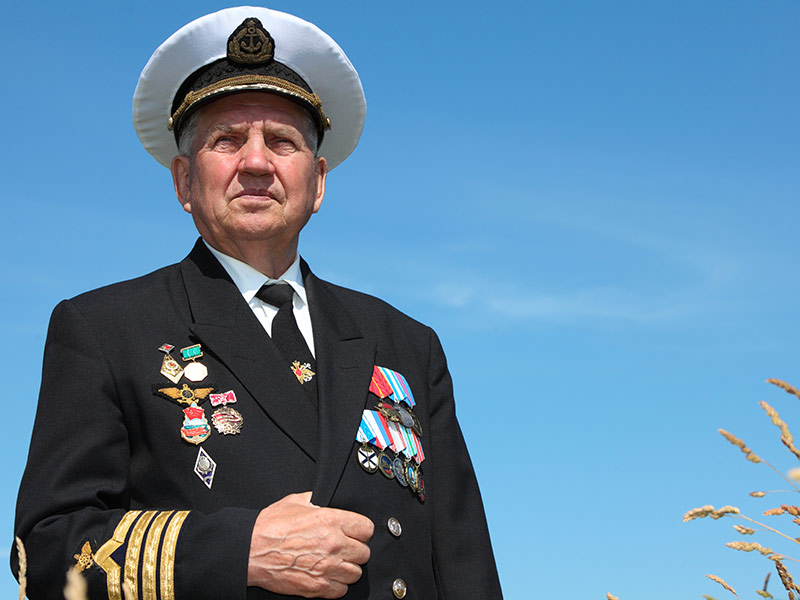 If you served at Camp Lejeune for at least 30 cumulative days between August 1953 and December 1987 and did not receive a dishonorable discharge when your service ended, you may qualify for both VA benefits and a lawsuit. This covers not just veterans but reservists and guardsmen.
Provisions also exist for civilian family members of military personnel who also lived on base during this time. Family members must prove that they lived on base, provide medical records showing their condition, and have documentation proving they are a family member of the veteran who served on active duty.
Family members must also provide evidence that they paid healthcare costs for their condition while they lived at Camp Lejeune. If they paid expenses between 1957 and 1987, they might receive reimbursement for care on or after Aug. 6, 2012, up to two years before their application. If they paid benefits between Aug. 1, 1953, and the end of 1956, they may receive reimbursement for care on or after Dec. 6, 2014, through two years before their application.
If you have one of the presumptive conditions listed above, your case may be less complex, but if you have brain cancer, you still might be able to seek compensation. You will need to provide supporting documents, including records showing that you lived on base for 30 days during the appropriate period and medical records showing your diagnosis of an illness related to the toxic water supply at Camp Lejeune.
How to Get Financial Compensation for Your Brain Cancer Diagnosis
Usually, a veteran must prove the connection between their service and their current illness. This requires several things. First, you need a current diagnosis. Next, you must have an in-service event that led to your disability. Finally, you must present a link between the in-service event and the current medical diagnosis.
In the case of a Camp Lejeune tort, for example, you must have lived on base for at least 30 days between 1953 and 1987, and you must have a medical condition linked to the water toxicity. Your medical records can help to prove this. If your condition is one of the presumptive ones, your case may be more straightforward, but in cases like brain cancer, you still may be able to fight for the coverage you need and deserve.
You can file a claim for VA benefits online, or you can seek help from a Veterans Service Officer (VSO) or visit your local VA regional office for assistance filing your benefits claim. Filing a lawsuit for compensation beyond that might require help from a knowledgeable attorney.
It is a good idea to contact an attorney before you even file for benefits. The right personal injury lawyer can help you with your benefits and lawsuit. They can help you avoid mistakes, oversee that your paperwork is completed correctly and submitted on time, and they will stand by your side to protect your rights while fighting to get you the compensation you deserve.
Those Who Serve Deserve More
People who offer military service in the U.S. Armed Forces deserve compensation for the sacrifices they make every day. This includes the injuries they incurred from water contamination at Camp Lejeune, especially when the damage is as severe as brain cancer. Just because brain cancer is not listed as a covered condition does not mean you should give up hope of compensation.
The experienced South Carolina personal injury attorneys at HawkLaw fight to win, and we will fight to help you collect evidence for your Camp Lejeune claim. You deserve financial compensation and benefits for your illness and injuries, and HawkLaw will help you to fight for what you deserve. It is important to start early, as plaintiffs are only beginning to see rulings now, and financial settlements could still take a few years to come through. The sooner you file your case, the sooner it can be resolved.
Contact us today at 888-HAWKLAW or fill out our easy online form to schedule a case review with one of our legal team members. Let us stand up for your rights.
---