South Carolina
Workers' Comp Denial
HawkLaw Fights to Get You the Money You Deserve!

4.8 Average on Google
Workers' Comp Denial Lawyers Serving South Carolina
When your workers' compensation claim is denied, you might find yourself struggling to keep your financial situation from crumbling. You may need a South Carolina workers' compensation denial lawyer to help you fight back.
When you are injured at work, you should be able to file for workers' compensation benefits without a problem. Your benefits should cover any injuries you suffered because of your accident. However, what if you're denied the benefits you need?
Unfortunately, many injured South Carolina workers are denied workers' comp benefits every day, but that does not mean you have to simply accept the denial. By working with a South Carolina workers' compensation denial lawyer from HawkLaw, you may get the full compensation you need when you're struggling with a workers' compensation claim denial.
Have you been Injured?
We're Ready to Fight for You
Get Your Case Started Immediately. We'll Be There for You. Anytime. Anywhere.
Can an Employer Deny an Injured Employee Workers' Compensation?
Yes, there are instances under workers' compensation law where your employer can deny an injured employee workers' compensation insurance. If the employee did not sustain the injury on the job or the injury was not specific to their role, it could be denied.
The insurance company can also deny workers' comp if the injury was a pre-existing condition and not a workplace injury obtained during their work. Finally, independent contractors are not generally covered by workers' compensation.
South Carolina Commission Review of Your Workers' Comp Claim
If your claim is denied, and you file a challenge under South Carolina law, your workers' compensation case will be reviewed either by a single workers' compensation commissioner or, depending on the specific circumstances, possibly by the full commission. You will then receive the commissioner's decision by mail in a timely fashion.
Challenging a workers' compensation case often requires help from experienced South Carolina workers' compensation lawyers. Proving a work-related injury can be tricky, and legal help can make all the difference.
Common Reasons South Carolina Workers' Comp Claims Are Denied
When you are denied the workers' comp benefits you need, one of your first steps should be determining why you were denied. Your lawyer will need this information to begin your appeal. The following are some of the possible denial reasons you might have received:
Not enough medical evidence
Missed deadlines
Dispute over whether the injury happened at work
Non-qualifying injury
Suspicion that you weren't working when the injury occurred
Once you've checked your denial letter and found the reason for your denial, your work comp denial lawyer in South Carolina can begin addressing the specific concerns and fighting back.
For example, let's say the workers' compensation insurer claims you did not provide enough information to prove that you suffered an injury. You hit your head and have suffered painful signs of a brain injury, but the tests were inconclusive.
In this case, your lawyer will gather any relevant exams and evidence from your doctor or request further testing to show that you did suffer these injuries.
If You Do Not Appeal, You Are Missing Out on Potential Benefits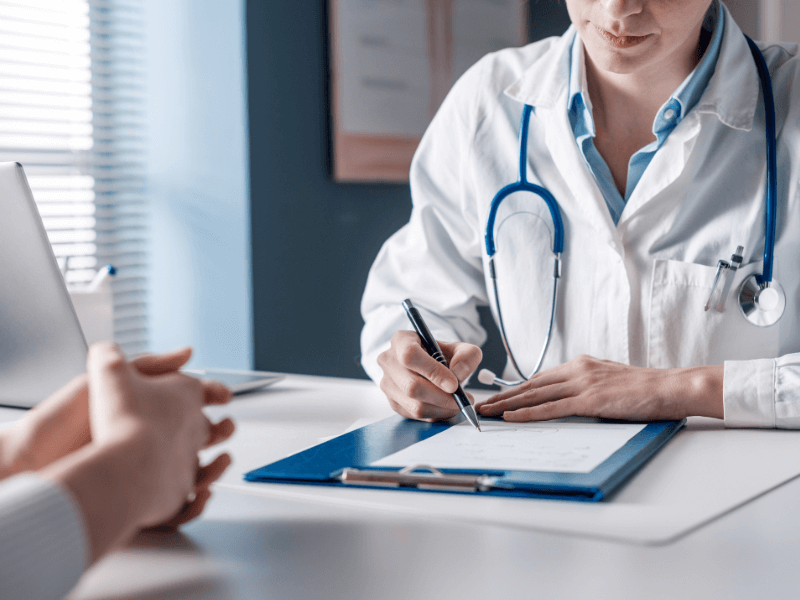 In South Carolina, if a workers' compensation claim is accepted, injured workers are entitled to benefits like medical treatment for their workplace injury or disability benefits if the injury involved a workplace accident like a car accident while on the job.
However, it is vital to understand that a personal injury differs from a work injury. You do not sue a guilty party for a workers' compensation claim. Workers' compensation insurance is a no-fault form of coverage, meaning it does not matter whose fault it was, only that it happened during the normal course of your work.
What Can I Do After a Denial?
Once you have gathered the evidence necessary for your appeal, you may start with an informal conference about your claim. You'll talk about your case, and an agreement may be reached.
However, if you do not come to a mutual decision about your claim, you'll need to schedule a hearing to fight for your compensation. This will be done through the South Carolina Workers' Compensation Commission, which will decide your case.
Once you and your South Carolina workers' comp denial lawyer have prepared for your hearing, your attorney will argue why you should be compensated for your injuries, presenting any evidence that might help your claim. Then, the commission will determine whether you'll receive your compensation.
SC Statute of Limitations for an Appeal of a Workers' Comp Denial
After you receive a letter of denial from the workers' compensation commissioner, you have only 30 days to reply to appeal the commission's decision. It is essential to file your claim on time and without error.
How Long Does an Appeal for Workers' Comp Take in South Carolina?
Every case is different, and while very cut-and-dried cases can resolve within a few months, the most difficult ones may take years. Appeals in the workers' compensation system can climb the courts, with some even reaching the South Carolina Supreme Court. However, the state's Rules of Appellate Practice kick in for appeals beyond the South Carolina Court of Appeals or the circuit courts.
This is partially why having a qualified and experienced South Carolina workers' comp lawyer in your corner is so important. Your SC workers' compensation appeals process could involve such steps as an independent medical examination, demands for increased medical evidence to back up your injury claim, and a great deal of complex paperwork. Your workers' comp attorney can handle communications with the insurance adjuster, help gather evidence, keep on deadlines, and represent your interests every step of the way.
Reach Out to a South Carolina Workers' Compensation Denial Attorney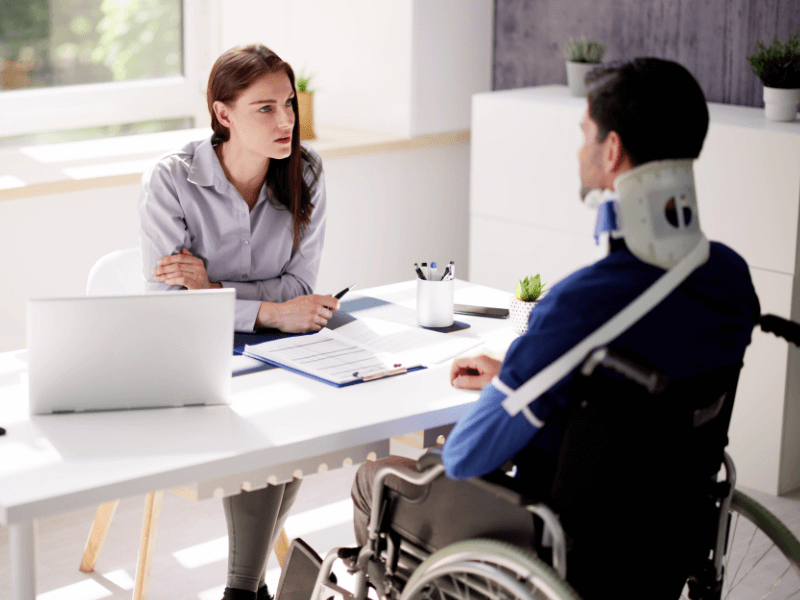 When you're injured on the job and need workers' comp benefits, there's a chance that you might be denied the benefits you are seeking. That means you will have to fight back to get what you are owed and avoid crippling delays of the benefits you need to support yourself and pay your bills.
Fortunately, a lawyer from HawkLaw can help. Starting with a free consultation,* we'll guide you through the appeal process and try to get you the workers' compensation benefits to which you are entitled.*
If you are struggling with a workers' compensation claim denial and need help fighting for your benefits, reach out to a South Carolina workers' compensation denial lawyer. Call us at 1-888-HAWK-LAW (429-5529) or complete the online contact form below to get started.
HawkLaw has workers' compensation attorneys in Charleston, Greenville, Spartanburg, and Columbia, South Carolina.
You Have Not Exhausted All Your Options Yet
If your workers' compensation claim was denied, you are not alone. Every year, many people with a legitimate injury find their workers' compensation claims denied. Insurance companies have many reasons to deny a claim, but you can fight back.
HawkLaw builds compassionate and committed attorney-client relationships, and we will be by your side every step of the way. Contact us at 888-HAWKLAW or complete our online contact form to schedule a free consultation* with our South Carolina workers' comp attorneys today. HawkLaw fights to win, and we will fight for you.
---