Recent Blog Post
What to Expect at a Workers' Comp Hearing
You have filed for workers' compensation benefits in South Carolina only to have your claim denied. To receive benefits, you need to appeal the decision, which means you have to spend time negotiating with your employer and perhaps even attend a workers' compensation hearing.
For many injured workers, navigating the appeals process while recovering from injuries is too stressful. However, no one has to go it alone.
An attorney is only as strong as their reputation. In 25 years, we have recovered more than $200 million for our clients. If you need a law firm that fights to win maximum compensation, keep reading to learn our process.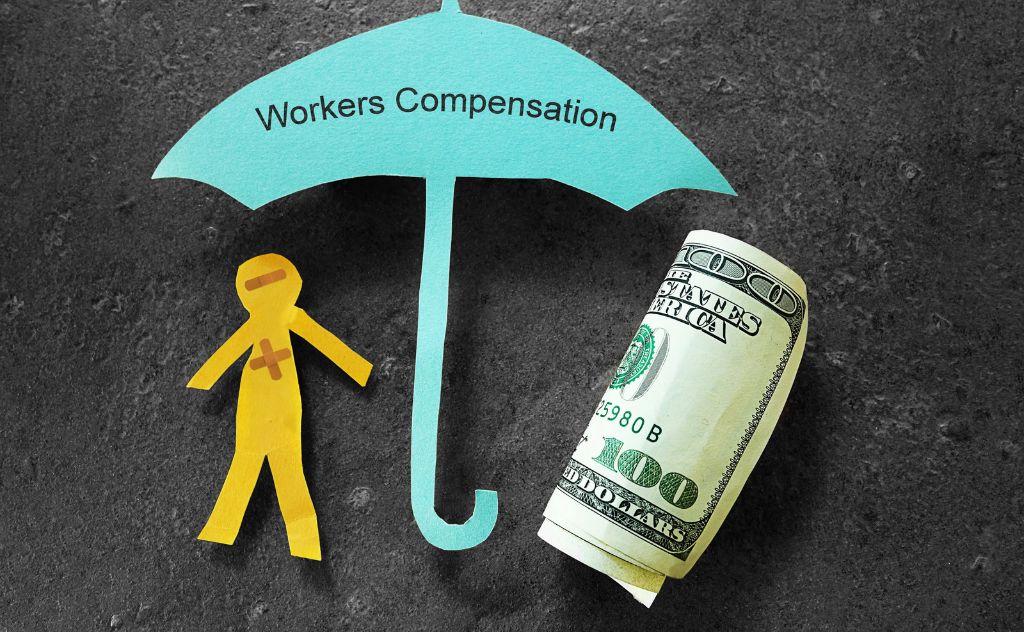 When Will I Have to Attend a Workers' Compensation Hearing in South Carolina?
When your employer denies your claim or when they do not give you all the benefits you want, you may have to schedule and attend a hearing with a state workers' compensation commission.
The workers' compensation hearing process starts with you or your attorney filing an appeal which consists of first submitting a hearing request directly to the South Carolina Workers' Compensation Commission.
Following your submission to request a hearing, the Workers' Compensation Commission will schedule a hearing date for you. In South Carolina, hearings can be held in various locations throughout the state, and yours will most likely take place in the county where the work-related accident that led to your injury occurred.
Most people will try to settle workers' compensation disputes informally beforehand, avoiding the need to attend the scheduled hearing. Such attempts often include a settlement conference involving mediation. Here, you, your lawyer, and the insurance company will try to reach an acceptable settlement through the assistance of a neutral third party.
When no settlement is acceptable to both sides, however, you will need to attend your workers' comp hearing as scheduled.
What Happens During a Workers' Compensation Hearing in South Carolina?
Knowing what to expect during a workers' compensation claim hearing can help prepare you and alleviate the stress of the unknown. Common steps are involved, and while not as formal as a jury trial, you will still need to remain professional at all times during the hearing.
The reason for a workers' comp hearing in South Carolina is to allow you to present your case before the presiding judge. Those in attendance will include you, your attorney, the employer's insurance company attorney, a court reporter, and the South Carolina Workers' Compensation Commission judge. In addition, witnesses may be present, which may include physicians, co-workers, and supervisors.
To start, both the insurance carrier and you will present documentation for the judge to review, and may include:
Medical records
Unpaid bills for medical care and treatments
Paystubs or other such evidence to prove lost wages
Employment records
Depositions of witnesses and any corresponding records, including that of doctors who rarely attend hearings
Documentation showing attempted job searches, if relevant
Next, the administrative law judge will place you under oath, and you will testify about your job-related injury and how it came to be. Your workers' comp attorney will be the one asking you questions.
When your lawyer finishes their line of questioning, the lawyer for the insurance company will have a chance to cross-examine, asking additional questions. The judge may also ask more questions for clarification, if applicable.
You may be the only one to testify, or witnesses for either side may be there to testify as well. These can be expert witnesses such as a vocational expert, co-workers or supervisors who were present during your accident, or the insurance adjuster who originally denied your workers' comp claim.
Workers' compensation hearings usually last approximately two hours but can last longer depending on the case's complexity.
How Do I Prepare for a South Carolina Workers' Compensation Hearing?
While you hope for a workers' compensation settlement offer, an acceptable one may not materialize, and you will have to attend the hearing to resolve your case. If so, you will need to prepare for the hearing in the best way possible, which will benefit from the guidance of an experienced workers' comp attorney.
Gather Medical Evidence
You will need to gather medical evidence, including the formal diagnosis by your treating physician and any diagnostic records (e.g., X-rays or MRIs). Your physician can provide documentation summarizing your injuries, your resulting restrictions, and your ability to work.
Calculate Damages
Before the hearing, you or your attorney will need to:
Calculate how much you still owe for unpaid medical bills,
Calculate lost wages (based on available paystubs and other such evidence), and
Request post-injury earning potential (per a vocational expert) to show your reduction in wage-earning capacity.
Find Witnesses
In order to win your case, witnesses can play a key role. You will need to identify witnesses to depose or to attend the hearing along with you.
In addition to any co-workers or supervisors who saw your accident, expert witnesses will also be helpful, so you will need to seek them out.
Prepare for Questions
Your legal team will help you prepare to testify by leading you through a set of questions they intend to ask during the hearing. Your attorney will also inform you of the crucial facts you need to include in your testimony.
Hire a Workers' Compensation Lawyer
Worker's compensation law can change, making the process more complex. As a result, such claims today require in-depth legal as well as medical knowledge to be successful.
You will need to hire a workers' comp case lawyer with experience and a track record of winning.
You can expect your workers' compensation attorney to take the necessary time to review your medical files and ensure you have the ones you need to serve as solid evidence in your case. Your lawyer will also schedule and attend witness depositions and build the strongest case possible.
What Questions Are Asked at a Workers' Comp Hearing in South Carolina?
During your testimony, your attorney will most likely ask questions that relate to the following.
Your work history
The position you were in at the time of the accident that led to injury
Your normal work duties
How your injury occurred
How you notified your employer
Your medical treatment
The received diagnosis
Any physical limitations you are experiencing
How your life and ability to work is affected due to the job-related injury
Once your workers' comp lawyer finishes with this series of questions, the insurance company's attorney will conduct a cross-examination and may ask their own questions regarding these same topics and your given responses.
How Will I Receive the Judge's Decision on My Workers' Compensation Case?
The Judge's decision will come only after there has been enough time to review all the presented evidence and consider each testimony given. Once made, the judge will mail you, your attorney, and the insurance company lawyer a copy of the written decision. This decision is usually issued between 30-90 days after your hearing.
If the returned decision is not in your favor, you have the option to appeal that decision. The appeals process is short, so consult with state agencies or a workers' comp attorney to ensure you meet the deadline.
What Are the Chances of Winning Workers' Comp Appeal?
As a claimant, your chances of winning a workers' comp appeal are much higher if you hire a lawyer to represent you.
According to a recent survey, overall there is an approximately 70% chance of receiving a payout in either the form of a settlement or award.
In that same survey, 91% of participants received a payout with the help of a lawyer. Only 51% received a payout without a lawyer.
Two Decades of Helping Workers Receive Satisfactory Settlements
HawkLaw has helped over 7,500 clients since opening our doors in 2002. Our experience and tenacity have helped clients receive six- and seven-figure payouts, and you could be next.
Schedule a beneficial consultation with our legal team today by calling 888-HAWKLAW or completing the contact form on our website. We are strongly dedicated to helping you win, and win more!
---