Recent Blog Post
Does a Camp Lejeune Lawsuit Take Long to Settle?
You have seen all the billboards and advertisements when you drive down any major highway in South Carolina. You have seen the television ads on all the stations. You may still wonder if pursuing a lawsuit over your time at the Navy and Marine Corps base Camp Lejeune and the harm you suffered from the Camp Lejeune toxic water is worth your time.
If you are one of the estimated one million service members, family members, and staff affected by the contaminated water supply, filing a Camp Lejeune water contamination lawsuit is certainly worth it. Camp Lejeune cases are new, and attorneys and victims are just beginning the filing process for disability benefits and compensation from the Department of Veterans Affairs.
While guidelines are in place to help the government review and settle these cases, the guidelines are not perfect. It is important to act soon and to seek help from a qualified lawyer to help you pursue and navigate the claims process.
Understand that HawkLaw, P.A. cannot promise fast cash payouts or quick water contamination settlements. In fact, trustworthy attorneys should not promise fast turnaround in these cases, and when they do, it might be a red flag. At HawkLaw, our personal injury lawyers are well-versed in mass tort claims and class action lawsuits. The truth is these cases can take time, but they can also turn around significant financial compensation. HawkLaw Fights to Win. Let us help with your Camp Lejeune water contamination lawsuit.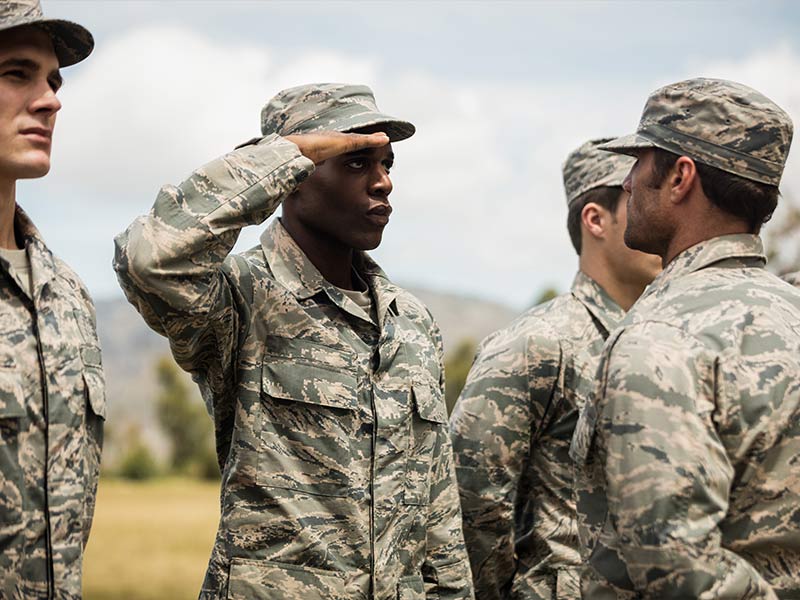 History Behind the Lawsuit at Camp Lejeune
The contaminated water issues at the U.S. Marine Corps base Camp Lejeune in the Eastern District of North Carolina began in the 1950s but were not discovered until the early 1980s. Eight water treatment plants serviced the base. Two were contaminated by toxic chemicals known as volatile organic compounds (VOCs), which got into the drinking water. These were the Tarawa Terrace plant, which went online in 1952, and the Hadnot Point plant, which commenced operations in 1943.
Tarawa Terrace
The Agency for Toxic Substances and Disease Registry (ATSDR) discovered that the VOCs from Tarawa Terrace originated from off-base dry-cleaning operations. They included perchloroethylene or tetrachloroethylene (PCE), trichloroethylene (TCE), and vinyl chloride.
Hadnot Point
The ATSDR indicates the toxic water contamination scenario from Hadnot Point was more complex, with far more varied contaminants coming from more sources. The primary toxic chemicals, however, also included TCE, PCE, vinyl chloride, benzene, and other solvents and VOCs.
The ATSDR used data modeling and historical reconstruction methods to trace the contaminated water supply and determine whether it persisted between 1953 and 1987. Camp Lejeune victims who lived on base for an extended period during that timeframe may be able to take advantage of new laws passed by the U.S. government to receive VA benefits, disability benefits, and financial compensation through Camp Lejeune water contamination claims.
If you want more information about a Camp Lejeune water contamination settlement, the Camp Lejeune lawyers at HawkLaw can help. Contact our law firm at 888-HAWKLAW or use our online contact form to ask about a free consultation* today.
The Impact of the Honoring Our PACT Act
The full name of the Honoring our PACT Act is the Sergeant First Class Health Robinson Honoring Our Promise to Address Comprehensive Toxics. It was passed by Congress and signed into law by President Biden in August 2022. It is one of the largest expansions of VA and disability benefits and health care for veterans under the federal government in U.S. history. The PACT Act, which also encompasses the Camp Lejeune Justice Act (CLJA), expands and extends VA health care eligibility for veterans of the Vietnam, Gulf War, and post-9/11 eras and veterans with toxic exposures.
The Act also adds over 20 presumptive conditions for Camp Lejeune victims for toxic exposure. It requires the Department of Veterans Affairs to provide toxic exposure screenings for every veteran enrolled in VA healthcare. The Act will, finally, improve research, education, and treatment for toxic exposures across the board.
The short version is that thanks to the Honoring our PACT Act, exposure to the toxic water at Camp Lejeune may make you eligible for disability benefits and tort claims in federal court that can help you to recover significant financial compensation from a water contamination settlement.
Who Qualifies for the Camp Lejeune Lawsuit?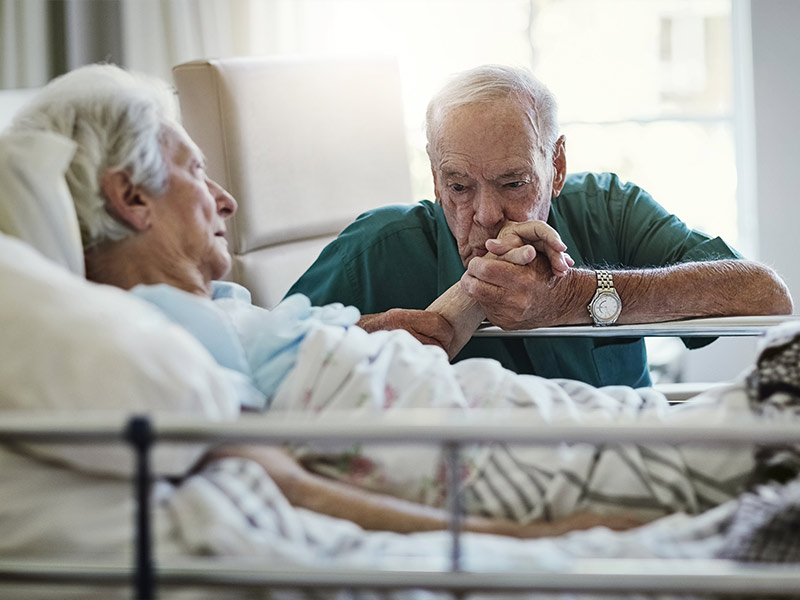 Any veteran who served military service at Camp Lejeune, North Carolina, as well as staff and family members who lived there for at least 30 straight days from August 1953 and December 1987 and who developed one of the presumptive health conditions on the list, may qualify for health care benefits and the ability to file a lawsuit for further compensation under the PACT Act and the Camp Lejeune Justice Act.
The health conditions that may qualify you for a Camp Lejeune settlement include:
Aplastic anemia
Several types of cancer, including bladder cancer, breast cancer, kidney cancer, liver cancer, lung cancer, and esophageal cancer
Infertility
Leukemia
Multiple myeloma
Myelodysplastic syndromes
Non-Hodgkin's lymphoma
Parkinson's disease
Miscarriage
Hepatic steatosis
Renal toxicity
Scleroderma
Neurobehavioral effects
Not all of these are "presumptive conditions," but all are conditions that can be traced to the various chemicals, solvents, and VOCs found in the Camp Lejeune drinking water. Some, however, may require a lawsuit to get compensation.
Family loved ones of military personnel who have lived on base for 30 days may also be eligible for benefits and a lawsuit but must provide additional evidence to begin the claims process. First, you will have to provide documentation proving your relationship to the veteran who served at Camp Lejeune during that time. These can be adoption papers, birth certificates, marriage licenses, or other establishing documents.
You must also show a document proving that you lived at the military base for a minimum of 30 days during the eligibility period. This document can be anything from base housing records to tax forms, military orders, or even utility bills.
Next, you must have medical records showing that you have one of the qualifying medical conditions, including the date of diagnosis and documents showing that you are in treatment or were treated in the past. Finally, you will need evidence that you paid health care expenses for the claimed condition during the qualifying period.
If you lived at Camp Lejeune between 1957 and 1987, you could be reimbursed for care you received on or after August 6, 2012, up to two years before your application. If you lived there between August 1, 1953 and the end of 1956, you could be reimbursed for medical bills between December 16, 2014, and two years before your application.
Issues of birth defects have additional requirements that you must provide, including proof that the birth defects occurred while you lived on the base. Your Camp Lejeune lawyers can help you to gather the necessary evidence to support such a claim. If you need help with your claim, HawkLaw is ready to listen. Contact our law firm at 888-HAWKLAW or fill out our online form to ask about a free case evaluation* today.
What Are Presumptive Conditions?
Presumptive conditions are those medical conditions on an official list of health issues known to be directly related to the toxic water at Camp Lejeune. Patients who fulfill the residency requirements and are shown to have one of these specific conditions are more likely to resolve their case quickly because the conditions are outlined in the PACT Act and CLJA.
Just because you do not have a presumptive condition, however, does not mean that you are ineligible to get compensated for your injury or health problems. Many diseases and health conditions have been traced to and associated with the various solvents and chemicals found in the drinking water at the base. These conditions will likely be eligible to seek compensation through a lawsuit. It may require more evidence and take a bit longer to resolve such cases.
Contact an attorney if you have any major health concerns after living at the base for an extended time during the eligibility period. You will only know whether you are eligible to file a lawsuit after a case review, and it is always worth it to seek legal advice.
How Do I File a Camp Lejeune Lawsuit?
Filing a Camp Lejeune contaminated water case begins with filing an administrative claim with the Navy under the CLJA. You must file this claim before filing a personal injury lawsuit, and the process is similar to Federal Tort Claims Act claims. This claim will be accepted or denied within six months. After this process is complete, you can move on to file a civil suit in federal court.
You must file your CLJA administrative claim with the Judge Advocate General (JAG) of the Navy Tort Claims Unit. The Department of Justice (DoJ) handles these claims under oversight. New claims use a special CLJA claim form which includes the important basic information required to establish eligibility: residency or employment for 30 days during the eligibility period and diagnosis with one of the presumptive medical conditions that can be linked to Camp Lejeune contaminated drinking water.
You will also need documented evidence supporting these elements, as explained above. After your administrative case is resolved, the Camp Lejeune lawyers at HawkLaw can help you to move forward with a civil case if this is still necessary. Even during the initial process of filing your administrative claim, it may be a good idea to speak with an attorney to help the process go smoother.
How Long Will the Camp Lejeune Lawsuit Take?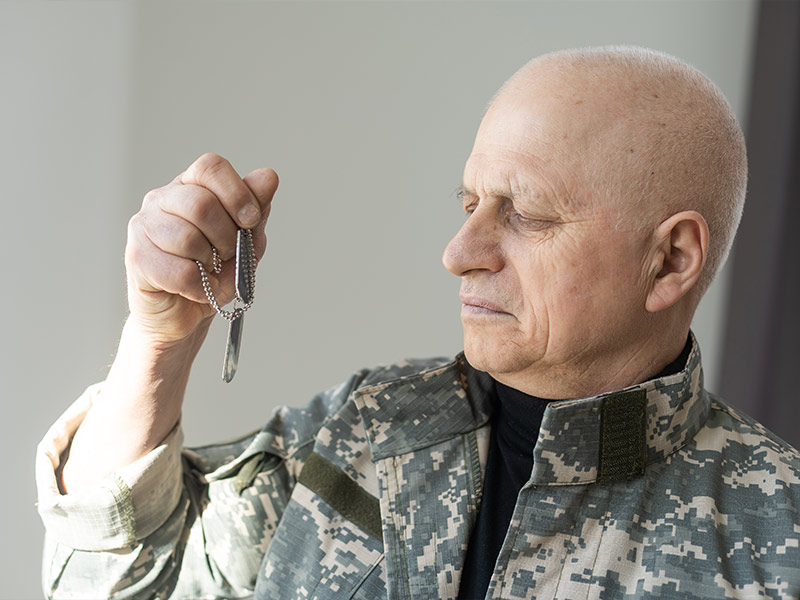 South Carolina cases for Camp Lejeune settlements are only starting to show up in courts now, and the length of time a Camp Lejeune water contamination lawsuit will take can depend on a range of factors. If you filed through the VA, the disability claims process for claimants could take up to four months. Administrative claims with the JAG office have a deadline of six months.
The timeline involves getting the claim to the VA, after which the claimant will be notified of receipt. You can file online or by mail. The VA then conducts an initial review and will likely request supporting documentation. They will then review the submitted evidence and determine if satisfactory evidence exists. They will then mail you a claim decision packet. The packet will include your Camp Lejeune settlement amount decision if the claim is approved.
The strongest cases will be those whose victims have one of the clear presumptive conditions and those who lived or worked at the camp for more extended periods. Presumptive conditions directly linked to Camp Lejeune drinking water include:
Parkinson's disease
Leukemia
Bladder cancer
Kidney cancer
Multiple myeloma
Aplastic anemia
Non-Hodgkin's lymphoma
Cases called "second tier" include those not presumptively associated with the drinking water at Camp Lejeune. These diseases and health conditions may still be associated with contamination but simply are not on the list. They can include cancers like cervical cancer, prostate cancer, colon cancer, lung cancer, breast cancer, and ovarian cancer. These cases are likely the ones that will require a lawsuit to settle and could take much longer.
Claimants can also file a personal injury lawsuit to gain additional compensation and may find that their case takes longer to resolve. Negotiations for tort claims can take some time and require patience, but plaintiffs can stand to gain significant compensation for their injuries. It is difficult to say just how long these lawsuits will take to resolve because the PACT Act and CLJA is still a new law, and attorneys are only now starting to pursue these cases.
You will be entitled to cover all your medical bills from your VA benefits. In addition, a portion of your lost wages will be covered through disability benefits. Your settlement amount from a Camp Lejeune water contamination lawsuit, however, is not tied in any way to your benefits through the Veterans Administration, nor is your lawsuit limited in any way by your healthcare and VA benefits. Water contamination lawsuits are filed as personal injury cases. This means that you may be able to get compensated for the following:
Medical bills, including your doctor's visits, medication, diagnostics, procedures, therapy, transportation to and from appointments, and even necessary in-home care
Lost wages and potential loss of future earnings, including the potential loss of retirement income

Costs of necessary replacement services
Physical pain and suffering
Loss of consortium
Loss of enjoyment of life
Loss of comfort
PTSD and emotional trauma
Other non-economic damages
Every case is unique, so there is no way to tell you how much your specific award might be. After reviewing your case, your Camp Lejeune lawyers can give you a better idea of how much to demand. For the most part, attorneys are making high demands because the courts will use your settlement demand as a cap for your case. If you ask for $500,000, and your case is worth $2 million, the judge will only award you $500,000.
Since these lawsuits are only starting, it is almost impossible to provide a reasonable demand. Your personal injury lawyer from HawkLaw will listen to your case and determine what your disability and injury are worth. Only after a full review of your individual case can your attorney work out what it might be worth. That is why it is essential to get in touch with a qualified injury lawyer immediately.
How Long Will It Take to Receive My Settlement?
There is no hard and fast rule regarding how long it will take to recover your settlement for your water contamination claim. It will depend on several factors, the most important of which is how strong of a case you have. Even if you meet the VA criteria for a presumptive condition, that does not mean you will automatically receive a legal settlement in federal court. The process can take months or even years.
Part of the problem is that it is currently unclear how the government will interpret the PACT Act and the CLJA. This can slow down the process. Some experts estimate that the soonest payments may arrive by mid-2024.
Do I Need an Attorney to File a Camp Lejeune Claim?
There is no law requiring you to have an attorney file any injury claim, be it a disability claim, an administrative claim under the CLJA, or a personal injury lawsuit. That being said, having legal representation in your corner is always a good idea. Water contamination settlements are unique and have their sort of complexities to deal with, and experienced injury attorneys are well-versed in the law and the processes to navigate.
An attorney can help see that your paperwork is filled out properly and on time, and that you have the proper additional evidence and paperwork to support your claim. Your injury lawyer will also know how to use the right medical studies to back up your claim by linking chemical exposure to your medical condition if it is not on the presumptive conditions list. They can help you to avoid critical, costly, and time-sensitive errors, which can be easy to miss when dealing with legal complexities.
If, for example, the VA denies your claim, it is not the end of the road. The new laws allow you to file a federal lawsuit, but without the right legal advice and help, you might not know the steps to take to make this happen. These claims, in addition, will likely become mass tort or class action cases, meaning they have their own special elements requiring specific legal knowledge. Such suits can be highly complex, and having guidance from an attorney will benefit you as you seek compensation, whether it is an individual or class action claim.
Just as significantly, an attorney can help you to understand the value of your case, why it is worth what it is worth, and let you know if the offer you receive is low. They can stand up in your corner and fight for your rights when the government or insurance companies try to undervalue your case. A fast resolution is not always the best resolution.
It can be challenging to have patience when suffering from one of these conditions. Still, persistence can result in higher payouts, and your attorney at HawkLaw will be by your side every step of the way, keeping you in the loop, listening to your feedback and concerns, and battling for every dollar you deserve. HawkLaw fights to win, and having an attorney in your corner will likely improve your chances of a significant settlement.*
Time Is Limited to File a Lawsuit!
It is vital to understand that if you were affected by the toxic water at Camp Lejeune, your window to file a lawsuit is very limited. The statute of limitations for these claims is two years from when the PACT Act and CLJA became law. President Biden signed the law on August 10, 2022, which means no claims can be filed after August 10, 2024.
That may seem like a long time, but gathering sufficient evidence and filing claims takes months. Some of the documentation and medical records can go back decades, and it can take a dedicated legal team to dig up these records.
Acting sooner is better. It is better to correct and expand an existing claim than it is to wait too long and have a claim denied outright because the statute of limitations passed. In addition, when settlement approvals roll in, those who filed first will likely be the first ones settled.
Settling any injury case can take a long time, and Camp Lejeune cases may take as long as, if not longer, other cases because these cases have very specific legal requirements to follow. Having a compassionate attorney in your corner who is well-versed in these laws and the particular steps needed to fight for a successful resolution can make all the difference in the world.
HawkLaw cares deeply for our clients, and we are here to help you fight to win your case. We should value the service and sacrifices made by our veterans, and if you have suffered due to your time at Camp Lejeune, someone should be by your side to remind everyone what you have done for your country and to remind everyone of the compensation you deserve. No amount of money can fix what has happened to you, but it can ease the burden of paying bills and help secure your family.
You do not have to do this alone. Contact HawkLaw today at 888-HAWKLAW or by filling out our easy online contact form to schedule an appointment with a member of our legal team.
---