Recent Blog Post
I Got COVID-19 At Work. Can I File for Work Comp Benefits?
In the last week of August 2022, more than 12,000 reported cases of COVID-19 were reported throughout South Carolina. This was an increase from the previous week at 10,000 reported cases. Tragically, more than 18,000 South Carolinians have lost their lives due to coronavirus. Many of these deaths came from the frontlines with healthcare workers, essential workers, and first responders.
Statistics show COVID-19 is still prevalent in our state, and many infected South Carolinians are left to wonder if they can file for workers' comp. Get in touch with the passionate workers' comp attorneys at HawkLaw, P.A. to see how we can help. Call our law office at 888-HAWKLAW today for a free consultation.*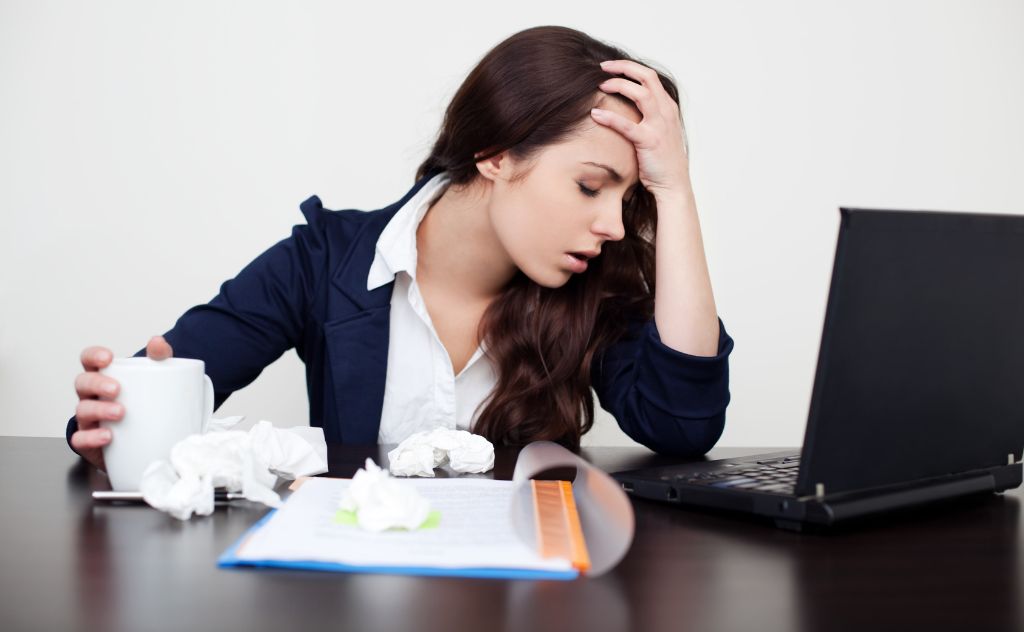 Can Federal Employees in South Carolina File for Work Comp Benefits for COVID-19? 
As a federal employee with a job assignment in South Carolina, you will be able to apply for workers' compensation benefits if you meet certain conditions at the time you contracted COVID-19. The criteria are as follows.
A Positive COVID-19 Test Result 
To qualify, you must demonstrate a positive diagnosis of COVID-19 with a positive test result administered by a healthcare professional. Home tests do not qualify as confirmation of having COVID-19 for workers' comp purposes.
Within 21 Days of Contracting COVID-19, You Performed Duties That Made You Come in Contact with Patients, or Members of the Public
According to the U.S. Department of Labor website, the American Rescue Plan Act of 2021 (ARPA), gives federal employees a mechanism to establish workers' comp coverage under the Federal Employees' Compensation Act (FECA). If you can show you performed your job duties which entailed coming into contact with the public, patients, or co-workers, and were diagnosed within 21 days of this contact, you are eligible to receive continuation of pay (COP).
You also must file a CA-1 form within 30 days of the date of the injury which is defined as the "last date you were exposed at work, prior to the positive test result."  If you pursue COP, you must submit medical evidence to your employer within 10 calendar days after filing the CA-1. Remote employees who contracted COVID-19 do not qualify.
Is Workers' Compensation Available for COVID-19 in South Carolina?
Section 42-11-10 of the South Carolina Workers' Comp Act defines occupational diseases as those arising out of employment due to hazards related to employment. The common cold and the flu are not considered occupational diseases under this legislation. 
In 2021, Governor Henry McMaster signed into state law South Carolina's COVID-19 Liability Immunity Act. This law states businesses are immune from liability for their employees who contract COVID-19. That being said, when employees can provide proof their employers demonstrated negligence or subjected their employees to risks during the course of employment, they may be eligible for workers' comp.
Speaking with an experienced workers' compensation lawyer can help you determine if you qualify for workers' comp benefits after contracting COVID-19 at work.
What Evidence Would You Need to File a Workers' Comp Claim for COVID-19?
To be eligible to file for a workers' compensation claim in South Carolina, you need to supply specific types of evidence supporting your claim. However, evidence does not automatically guarantee eligibility for compensation benefits. You must meet specific circumstances to be able to apply for workers' comp benefits if you got COVID-19 while on the job.
Positive COVID-19 Test
When starting your claim, you must submit documentation of a positive COVID-19 screening test, along with a suspected diagnosis from a medical provider.
Proof That Your Job Exposed You to People Who Might Be Positive
People filing for comp benefits after getting COVID-19 must prove exposure on the job. The job must also be one where exposure risk for a worker is higher than in other areas of their lives. To prove your claim, you must provide evidence your job duties regularly put you in contact with others who could have exposed you to COVID-19. This can include a description of your job duties, schedule documentation, and any imagery, including photos and videos, of you doing your job.
Evidence You Did Your Best to Limit Exposure
When applying you will need to submit evidence you did your best to limit exposure to coronavirus. This includes taking protective measures outlined by healthcare professionals and the CDC, and limiting exposure when going out in public where risk is higher.
Documented Time Spent with Potential Exposure
It is an employer's responsibility to keep their employees safe. It may help your case if risk was high, and your employer was negligent in providing protective measures, disinfecting processes, or instilling policies to help safeguard workers.
If you contracted COVID-19 during the course of your employment, it is a good idea to speak to a lawyer with experience in this area. It can be quite difficult to prove a claim for workers' comp for COVID-19 exposure, especially since it is a very unique new area of law that is still being defined.
How Might Proposed Legislation in South Carolina Affect Workers' Comp Cases for COVID-19? 
Currently, there is a bill on the floor for the 124th session General Assembly of South Carolina that could impact an employee's right to collect workers' comp if they become ill from coronavirus on the job.
While the issue is actively being discussed, it is important to understand this bill is waiting on a vote and is not currently written into law. If passed, H.3192 will provide clarification for the following types of workers.
Healthcare Provider
Healthcare professionals are consistently in contact with the public, many of which will be ill with an infectious disease, including COVID-19. If the bill is written into law, South Carolina will recognize workers in this field as eligible for workers' compensation benefits.
Correctional Officers
Correctional officers work in confined quarters with inmates and other individuals. As essential workers, COs contracting COVID-19 will be recognized as a group of workers eligible for benefits.
First Responders
First responders are frontline workers continuously in contact with people, many of which are sick. Workers in this category will include law enforcement officers, firefighters, EMTs, paramedics, and any volunteers performing these jobs. If called to perform specific duties, South Carolina National Guard, and South Carolina State Guard may also qualify.
Isolate or Isolation 
If you perform in a job and contract COVID-19 and are directed to isolate by your employer due to a positive diagnosis that restricts you from performing your job duties, this may make you eligible to apply for benefits.
If South Carolina legislators pass H.3192 into law, people working in the above categories will be entitled to apply for workers' compensation benefits if COVID-19 was contracted.
What Does Workers' Compensation Cover?
A successful workers' comp claim might offer you a number of benefits if you are a full-time, part-time, or seasonal employee of an organization that has four or more employees and you cannot work for more than seven days after suffering a work-related injury or illness. 
Medical Expenses
Workers' compensation insurance policies typically cover any medical expenses related to the injury or illness, including medical treatments, surgeries, prescription medications, and travel expenses related to medical care.
Lost Wages
Workers who miss work due to injury or illness can recoup some of the money lost while they were unable to work. In South Carolina, injured employees can obtain 66% or 2/3 of an average weekly wage as wage replacement.
Survivor Benefits
When an employee passes away due to a workplace-related condition, workers' compensation can offer benefits to familial members left behind.
Permanent Injury
Workers who are permanently injured and unable to perform their jobs can file a claim to receive benefits for permanent partial or full disability. Benefits are determined by insurance adjustors by considering individual needs and also provide 66%, or 2/3, of your average wages.
How Do You File for Workers' Compensation in South Carolina? 
To qualify to apply for workers' compensation benefits in South Carolina, you must report the injury or occupational disease within a certain timeframe to your employer. If your employer does not file a workers' comp claim with the commission, you, as the employee, can. Once filed, the workers' compensation commission will schedule a hearing to review the details of your claim. 
Are There Any Benefits to Having a Workers' Comp Attorney? 
Like many other types of legal situations, you can benefit by connecting with a skilled workers' compensation lawyer. Workers' comp is a complex area of law. Having someone by your side to advocate for you can strengthen your claim. An attorney will:
Gather documentation and build your case.

Contact

insurance carrier

or at-fault party.

File all required paperwork and check to ensure no errors.

Negotiate fair and just compensation for you.

Navigate the appeals process if you are denied.
Insurance companies are notorious for denying claims or trying to undercut a person's suffering. With an experienced attorney by your side, you strengthen your chances of a successful outcome. There is data to support the fact that attorneys reinforce the ability to settle a workers' comp claim.
Worried About How COVID-19 Will Impact Your Work? 
Over the past three years of the COVID-19 public health emergency, this pandemic has created many work-related concerns which ultimately are likely to impact workers' compensation law. As an employee, you deserve protection to ensure you can do your job effectively without unnecessarily putting yourself in harm's way by getting a work-related injury.
To learn more about how you can protect yourself and your dependents by receiving workers' compensation coverage to cover any medical expenses or wage loss associated with COVID-19 or another infectious disease, the personal injury attorneys at HawkLaw are here for you.
To request a free consultation* or to obtain additional information about your situation, call us at 888-HAWKLAW or complete our online contact form to speak with a member of our HawkLaw legal team today.
---