Recent Blog Post
If I Have Lost Enjoyment of Life Can I Sue?
Car accident and other personal injury victims often sustain injuries far beyond the cost of their medical bills and lost wages. When this happens, you deserve the opportunity to get back to where you were before the accident. At HawkLaw, P.A., we dedicate ourselves to your recovery by helping you collect non-economic damages, also known as pain and suffering. According to a study done by the Insurance Research Council, the average person receives 3.5 times the amount of compensation when they hire a lawyer. To learn how you may receive following your injury, contact our office at 888-HAWKLAW and schedule a free consultation* with an experienced South Carolina personal injury lawyer.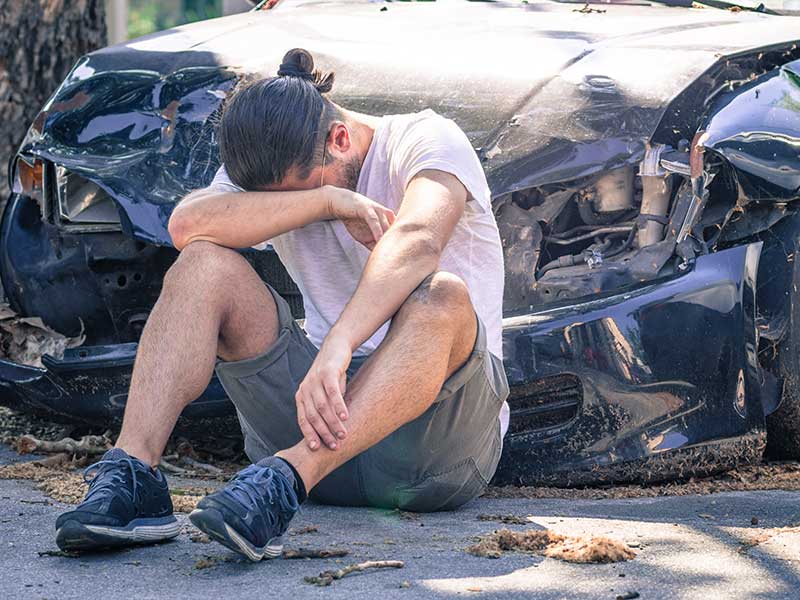 How Does South Carolina Define Pain and Suffering?
Under South Carolina law, pain and suffering are non-economic damages an accident victim may seek. These are damages "arising from pain, suffering, inconvenience, physical impairment, mental anguish, emotional distress, loss of society and companionship, loss of consortium, injury to reputation, humiliation, other nonpecuniary damages."
As such, pain and suffering describes and acknowledges the physical and emotional stress you, as an accident victim, suffer following an injury.
In South Carolina, when your suffering fits within this definition, you can seek and obtain compensation, provided you can prove the accident caused your excessive emotional and physical discomfort. How much compensation you may receive in loss of enjoyment of life damages will depend on the determination of how much pain or suffering you experience due to the accident and resulting injury. This requires building and presenting a strong case for the judge and jury.
What is Loss of Enjoyment of Life?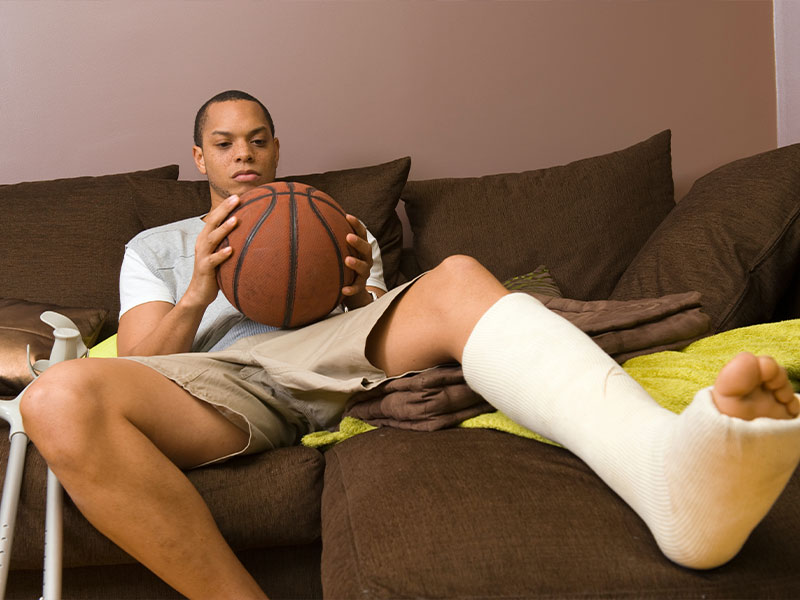 Loss of enjoyment of life involves the inability to participate in activities following a serious accident. It is a real consequence of sustaining physical injuries. Another way of phrasing this is that loss of the ability to enjoy your life negatively impacts your overall quality of life.
Accident victims will often find themselves unable to engage in various activities in the same way or manner as before the accident. Examples include being unable to participate in your favorite sport, such as tennis or soccer. You may also be unable to perform your preferred work, impacting your finances and state of mind.
Consider someone who once prided themselves on their craftsmanship when building furniture, either for work or as a hobby. An injury to their eyesight, hands, knees, or back may now limit their abilities, keeping them from comfortably bending or handling tools for their woodworking projects. It may even be painful to do so for longer than a few minutes. That person's enjoyment in crafting furniture is now greatly diminished. This diminishment is a loss of enjoyment and can become part of a personal injury claim.
To qualify for compensation, however, you must be able to show that this loss of enjoyment is a direct result of a particular loss of function, sudden or chronic pain, or other such factor occurring due to a personal injury.
Specific serious injuries that can lead to loss of enjoyment of life and be compensable include:
Spinal Cord Injuries: a type of catastrophic injury that can lead to paralysis and loss of motor function.
Brain Injuries: resulting from a serious injury involving head trauma, can range from mild concussions to more severe injuries, leaving you with frequent or chronic headaches, nausea, seizures, convulsions, loss of balance, or cognitive function.
Soft Tissue Injuries: such as damage to muscles, ligaments, and tendons, can affect function and movement that interferes with work or pleasurable activities.
Vision and Hearing Injuries: affecting how an injured person communicates, travels, and cares for themselves, often ending one's career and more.
Disfigurement or Scarring: impacting your quality of life and can also lead to psychological pain.
Other injuries can also affect an accident victim's enjoyment of life, including strains and sprains, which can lead to chronic pain. When you experience severe pain constantly, it is not only physical but can affect your emotional and mental health. Such chronic pain can cause depression and anxiety, disrupt sleep, and interfere with interactions with others.
Can You Sue Someone for Loss of Enjoyment of Life in South Carolina?
In South Carolina, if you suffer an injury due to another party's negligence, you may potentially be able to file a personal injury lawsuit for non-economic damages, including loss of enjoyment of life. The law requires proving that these damages arise from pain, suffering, and so forth to collect compensation.
What constitutes a loss of enjoyment of life is left up to legal interpretation. As such, many lawyers will include loss of enjoyment of life, emotional distress, and other damages in their definition of pain and suffering when requesting non-economic damages, placing the focus on how the injury affects you in your day-to-day life.
How is Loss of Enjoyment Different from Emotional Distress?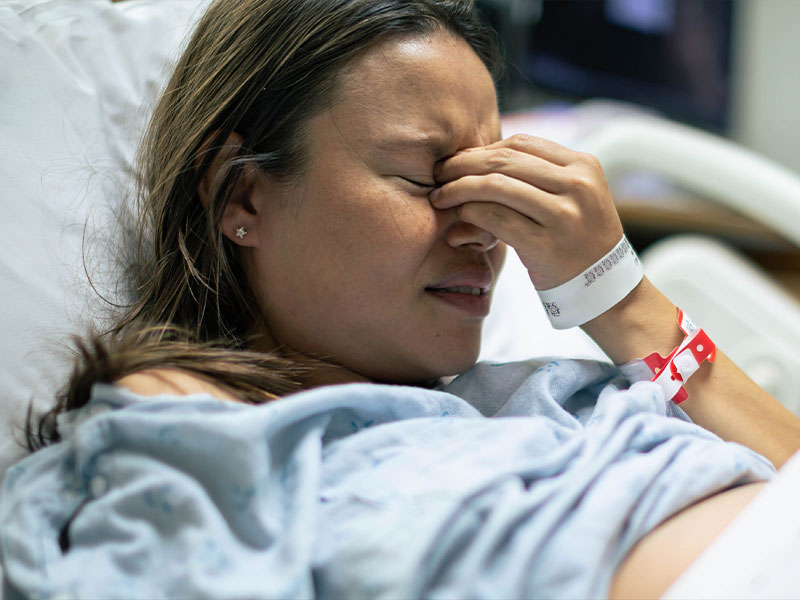 While inclusion of both loss of enjoyment and emotional distress in an accident victim's personal injury case is common, it is important to note the difference between the two and determine if you suffer from one or both.
Loss of enjoyment of life refers to your ability to engage in activities. Simple or severe loss of enjoyment can exist. It may involve issues affecting your everyday life, such as cooking, communicating with friends and family, engaging in hobbies, or performing everyday functions, such as standing, walking, and feeding oneself.
Emotional distress, on the other hand, refers to emotional or psychological trauma from an accident and often requires counseling and therapy for years. It may even result in post-traumatic stress disorder (PTSD).
An accident victim may experience both loss of enjoyment and emotional distress at the same time. For example, severe depression may impact your ability to engage in day-to-day activities.
How Do You Measure Loss of Enjoyment of Life?
Loss of enjoyment is intangible and challenging to measure. The South Carolina Supreme Court put forth that all pain and suffering due to a personal injury cannot be objectively determined, and, as such, there is no standard way to measure it. Instead, the Court says that the compensation for these types of damages is determined by a jury.
To start, your personal injury attorney and the insurance company will calculate an estimate of your overall case. This calculation, along with the one determined by a jury, takes into consideration several factors, including:
Injury types and severity
Recovery period
Prescription medication types and costs
Medical expenses
Permanency of your injuries
The various ways your daily activities are impeded
Level of interference with the ability to enjoy time with family
The judge and jury will also consider your age, health before the accident, and your need for medical care and attention following the accident and beyond.
Proving Loss of Enjoyment of Life in South Carolina
Since the jury determines the amount of damages you receive for loss of enjoyment in South Carolina, you will need to present convincing evidence at trial. This evidence must show that your loss of enjoyment relates directly to the other party's conduct. The following can support your claim.
Testimonials
Testimonials are essential to your case. The testimony of the injured party will speak to the physical pain and emotional or psychological trauma experienced as a result of the injury. Testimony from medical professionals will focus more on the severity of injuries and the resulting treatments. Doctors can be key to your case, as they can speak to the jury about the body's systems and mechanics in an understandable way.
Witnesses
Witnesses can provide information to the jury that relays the impact an injury has on an individual's life. Lay witnesses, such as family members, co-workers, and friends, can describe how you were prior to the accident versus now, which may include personality changes, demeanor, and outlook on life.
Expert witnesses will also be critical to your case. For example, medical experts can testify to the level of pain and suffering you have experienced since the accident.
Medical Statements
Medical records and statements are key pieces of evidence showing not only your injuries and treatments but also your state of mind. In your records will be healthcare provider notes mentioning your psychological state during visits, which can support claims of pain and suffering.
Mental health evaluations can also be strong evidence to support claims. Professionals, such as psychiatrists and psychologists, understand how a physical impairment and pain can affect an individual and impact them emotionally.
Compensation for Your Body and Mind
The effects an injury can have on you may be far more than physical. They can also affect your quality of life going forward. When this happens, you deserve financial compensation for both your body and mind.
The South Carolina personal injury attorneys at HawkLaw have experience fighting for compensation for accident victims and will seek economic and non-economic damages in your case. Our law firm has over 19 years of experience fighting for people just like you in South Carolina, handling over 7,500 cases and recovering millions of dollars for our clients.*
If you or your loved one needs legal advice or assistance following an accident and resulting injury, call us at 888-HAWKLAW or use the convenient online contact form today to schedule a free consultation.*
---