Recent Blog Post
Who is Responsible for a Wide Turn Truck Accident?
Trucks often need to make wide turns to avoid falling over due to their weight and size. Just one slight wrong move can lead to disaster. If a trucker makes an error while turning, it puts other drivers at risk of a tip-over or rollover truck accident, which can cause devastating injuries.
If you or a loved one experience a collision with a semi-truck or another commercial vehicle due to no fault of your own, the truck accident attorneys at HawkLaw, P.A. can help. Our legal team is well-equipped to provide you with sound legal advice as we prepare for your personal injury case. Give our South Carolina law firm a call at 888-HAWKLAW for a free case review.*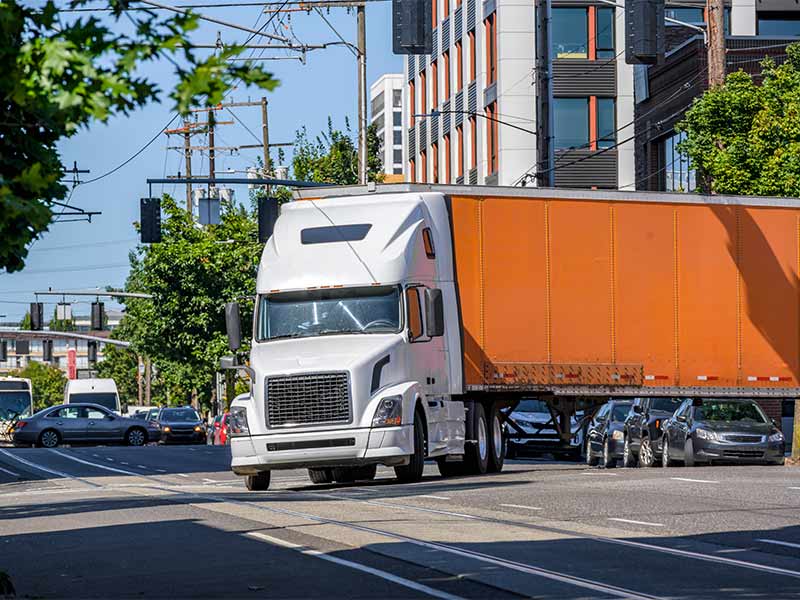 What is a Wide Turn?
Trucks often need to make wide turns due to the size and weight of their vehicles. If you are wondering what a wide turn is exactly, it is precisely how it sounds. It occurs when a driver swings out past the lane when navigating a turn, causing them to straighten out once they enter the lane they are entering.
This typically involves a wide swing of the truck because they need to avoid hitting cars in other lanes. A conflict arises because drivers are expected to remain in their designated lanes when turning. Veering out may confuse other drivers in the path of the large vehicle.
What Are the Rules for Making Wide Turns?
South Carolina law, section 56-5-2120, addresses the problem by outlining specific rules for turning in traffic conditions. Drivers must follow explicit guidelines, which include:
Right Turns
Drivers should remain as close as possible to the right-hand curb or roadway edge as when navigating wide right turns. This includes turning slowly, keeping the back of their motor vehicle close to the curb, making a wide turn when completing the turn, not turning wide to the left when approaching a turn, and carefully checking the road for oncoming vehicles. They should leave other drivers enough room to stop or go around the truck. They should never back up their truck.
Left Turns
Motorists should slow down and get into the correct lane as they prepare to make the left-hand turn and turn on their left-hand signal to let other drivers know their intention. If feasible, they should remain to the left of the center of the intersection to leave room for other vehicles also navigating the same roadway. In the case there are two turning lanes, they should use the right-hand lane.
Two-Way Left Turns
Drivers may not enter the left turn lane if the lane is designated for drivers going in opposite directions. If so, they must be ready and able to make either a U-turn or a left turn since they cannot lawfully enter a non-turning lane to make the wide turn. Truckers who cannot do this navigation correctly will not be able to obtain their CDL.
What Are Some Common Causes of Wide Turn Truck Accidents?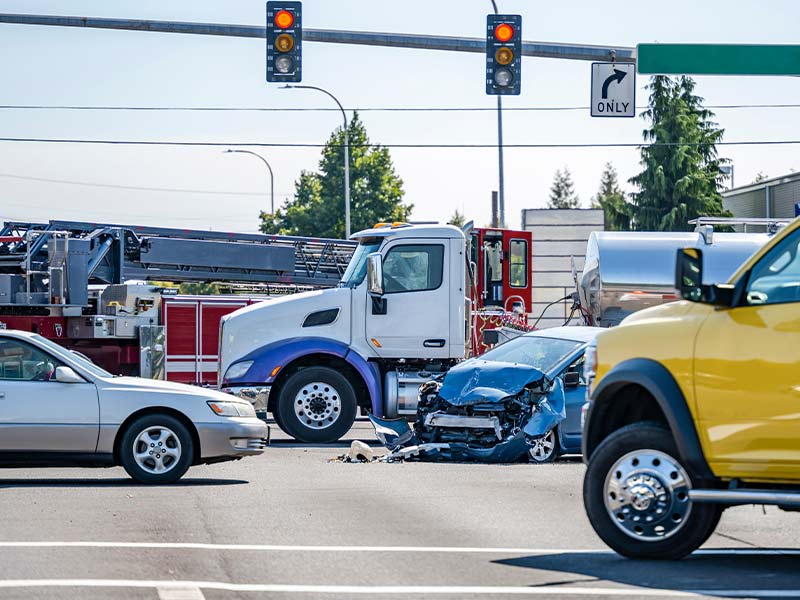 Rookie mistakes many new drivers make are to begin turning too late or neglecting to keep their eyes on oncoming traffic rather than their turning location, both of which can lead to a collision with a passenger vehicle. Other common causes of wide-turn truck and car accidents in South Carolina include:
Blind Spots
Oftentimes, truck drivers do not adequately watch their blind spots. Big rigs and other trucks have four primary blind spots, including directly behind the truck, in front of the truck, and on either side of the truck going at a backward angle from its side mirrors.
Turn Signals
Truckers who do not use their turn signal fail to warn other drivers of their intentions. This frequently leads to accidents with other vehicles that did not anticipate the truck's turning.
Poor Driver Training
Driving generally involves many rules and safe practices. Truck driving involves even more additional training. Drivers who do not receive adequate training on what to do when they encounter the need to make wide turns are more likely to cause accidents that lead to personal injury.
Other Causes
Other common causes of wide-turn truck accidents include speeding, driver fatigue, distracted driving, intoxication, and any other events that typically lead to accidents on the road.
How To Avoid a Wide Turn Accident
If you are driving on roadways and see a commercial truck or tractor-trailer attempting to turn, you should never try to skirt around them. Let them make their wide turn first. It is not worth the extra minute or two you might save. Additionally, give the heavy truck room. Crowding the intersection increases the chance of a motor vehicle accident as the truck navigates the turn, especially risking serious injury to yourself in a head-on collision.
Other safety tips include watching for turning signals on trucks, keeping at least one car's length behind a truck, and never cutting in along the right side of a truck. Drivers have several blind spots and cannot see you — the further out you stay, the less likely they will be to hit you. Always be proactive when driving in the vicinity of trucks and big rigs.
What Injuries Result from Wide Left Turn Truck Accidents?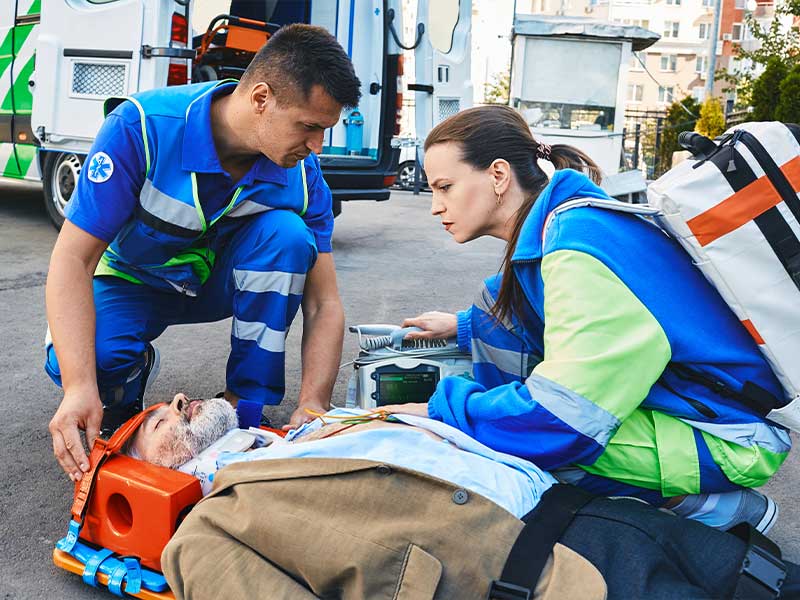 Most truck-related accidents involve left-hand turns. The vehicles involved often create head-on collisions or T-bone accidents, which can lead to severe injury or wrongful death. Common injuries in these wide-turning accidents include:
Traumatic brain injuries (TBIs) and other head injuries
Back and spinal cord injuries
Broken bones and lacerations
Internal organ damage
Amputations
Paralysis
Internal bleeding
Burns and scarring
Collisions with heavy vehicles are more serious than other types of car accidents in South Carolina because of their sheer size and weight. The impact of being in a semi-truck crash or tractor-trailer accident can be devastating and life-altering. Many truck accident victims involved in wide-turn accidents require long-term treatment or sustain permanent injuries.
Who is Liable for a Wide Left Turn Truck Accident in South Carolina?
The truck driver making the wide turn or their employer will be found at fault in most liability cases.
The Driver
Truck drivers are supposed to attend thorough training so they can skillfully operate a large vehicle under any scenario. If a driver fails to use turn signals, enters lanes too quickly, fails to check for a clear roadway, or improperly turns into an intersection, they could be found at fault for the accident. All of these errors are considered negligent acts.
Their Employer
The truck company that employs the driver can also be held responsible in a trucking accident. This is because the driver was driving the truck within the scope of their employment when they committed an illegal, reckless, careless, or otherwise negligent act. Drivers are expected to exercise a duty of care when encountering other vehicles sharing roadways.
Another way an employer can be held liable is if they did not adequately train their drivers, either failing to have them participate in training or the training not being rigorous enough to make their employees safe truck drivers.
In many truck accident cases involving wide turns, both the driver and their employer are held responsible for injuries, damages, or wrongful deaths. Other potential defendants include truck owners, maintenance/repair contractors, manufacturers, and loading contractors/shippers.
How Can a South Carolina Truck Accident Lawyer Help Me After a Wide Turn Truck Accident?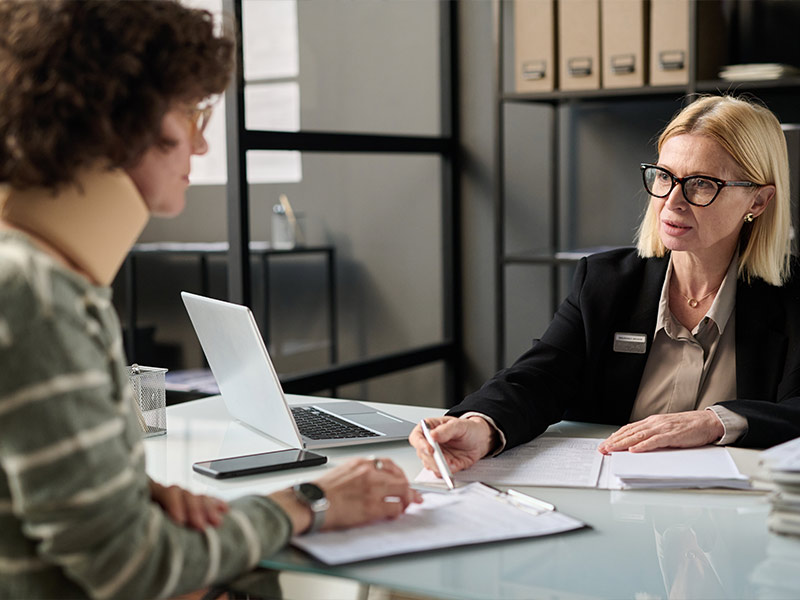 Under South Carolina Law, you have the right to pursue economic compensation after suffering a wide-turn truck accident. Filing a lawsuit may help you pay for your medical bills, property damage, and other losses with a firm dollar amount attached. You can also pursue noneconomic losses, which cannot easily be calculated, such as pain and suffering. An attorney can help to see you receive fair treatment and compensation and help you in various ways.
Perform an investigation of the accident
Gather evidence
Identify witnesses and obtain statements
Identify potentially liable parties
Assign value to your economic and noneconomic damages
Negotiate a favorable settlement
Handle the paperwork while you focus on recovery
With a truck accident attorney by your side, you will have a strong advocate by your side who will fight for you. Insurance companies are notorious for trying to deny claims and attempt to slant cases to make their clients look blameless. Your lawyer can handle negotiations and work towards a fair settlement after your collision with a large truck. If a fair agreement cannot be reached, your attorney can take your case to court.
Let Us Help Prevent Your Case From Taking a Turn for the Worse. Call Our Lawyers Today.
People involved in truck accidents in South Carolina almost always experience severe injuries, resulting in high medical expenses. If you or a loved one experience a scary incident involving a big rig or another commercial vehicle, you may not feel well enough to fight for your right to fair compensation. Especially when insurance company adjusters are doing everything they can to push the blame off their end and onto yours.
The skilled and knowledgeable personal injury lawyers at HawkLaw will stand with you every step of the way from beginning to end. We pride ourselves on our diligence in handling truck accident cases and will work hard to get you a fair settlement. We can help you file your claim against the liable parties, follow up with insurance, and more. We will be the go-between, so you do not have to contend with pushy insurance companies who are not on your side and will not consider what is in your best interests.
To date, we have had many successful personal injury cases,* and our clients' testimonials serve as a beacon of our diligence. We highly value the attorney-client relationship and promise to Fight for You. To speak with a legal team member to request a free consultation,* call our phone number at 888-HAWKLAW or complete our convenient online contact form.
---