Recent Blog Post
What Should I Do If My Car Is Hit By A City Vehicle?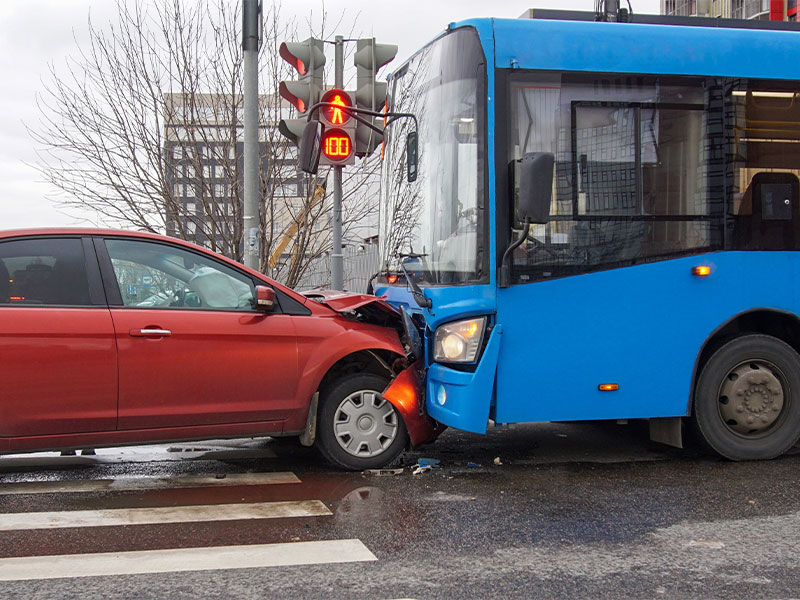 Getting involved in a car accident is stressful enough with so much to consider, including physical recovery and medical bills. It can be one of the most stressful events in a driver's life, with significant pain and suffering that lasts long after the initial police report. Still, things get even more complicated when the accident involves a city vehicle. When another driver hits you on the road, the rules of liability are typically fairly straightforward, but the involvement of a city vehicle can change things a bit.
Just because you are involved in an accident with a city vehicle does not mean there is no recourse for seeking damages. You just need help from the experienced South Carolina car accident attorneys at HawkLaw. Learn how to make the most of a personal injury lawsuit after an accident with a city car, and discover how to move forward with a case against the city if that applies to your unique situation.
Can I Sue the City for Damage to my Vehicle?
Any city vehicle you get in an auto accident with is going to be under the jurisdiction of the South Carolina Department of Transportation. In accordance with the state laws and South Carolina Claims Tort Act, you can, in fact, sue this department for vehicle damage after an accident. State entities will defend themselves in court fairly severely, so it is always best to have an experienced personal injury law attorney by your side throughout the process who is willing to go to court if necessary.
How Do I File a Claim Against SCDOT?
How you file a claim against the South Carolina Department of Transportation or SCDOT depends mainly on the extent of the damages. You can simply fill out an online form on their official website for minimal damages.
The process is relatively straightforward, with only three steps listed as necessary. First, you will need to see if you have an eligible claim. Their site lets you use a street finder feature to determine whether or not the road that the accident occurred on is under the jurisdiction of SCDOT.
Second, you must fill out the damage claim form and provide additional documents. These include at least two repair estimates, a paid invoice, and your vehicle registration. The photos of damage are optional, but you should typically have those too.
Finally, submit all the relevant documents online or by snail mail to the SCDOT customer service center on Park Street in Columbia.
Remember that the name on the vehicle's registration must be the same as the person named as the claimant in the claim to be valid. Plus, the signature needs to be properly notarized before submission. When submitting pictures, it is important to document everything relevant you can, including damages to your vehicle, injuries you may have suffered, the state of the city car, and any hazardous road conditions that may be present.
For significant damages, however, things may be a bit more complicated. Any claim that exceeds thousands of dollars in damages, like wrongful death, will likely be taken to court, while anything less is often settled outside of it. Determining what qualifies as too much to be settled outside of court can be challenging, so you should always get legal advice on your personal injury case from lawyers before moving forward with your claim against SCDOT.
How Do Poor Road Conditions Affect a Claim?
Much like virtually every other factor regarding damage claims, the influence of road conditions varies on a case-by-case basis. Which municipality controls the roads plays a significant role in these cases. Roads are always owned by the government, of course, but the jurisdiction varies from the local government to the federal government. The owner of the road would be liable for all the damages caused by hazardous conditions there in most cases.
There are exceptions to this, of course, such as when construction occurred on the road that created hazardous conditions. In those cases, the construction company may be liable rather than the government agency that owns the road. A major factor in these cases is whether or not the government entity in question knew about the road conditions and took action in a reasonable manner to mitigate the damage as much as possible.
What Road Conditions Might Lead to Damage to Vehicles in South Carolina?
Road conditions can lead to accidents, such as potholes , pavement drop-offs, overgrowth, narrow lanes, and lack of lane markings. A weak shoulder or missing signage for hazards like sharp curves can also be a severe problem. Even if lane markings are present, they do not do much good if they are unclear or confusing.
These road conditions and similar factors are essential to keep in mind because the South Carolina Tort Claims Act has several exceptions for SCDOT that grant them immunity from liability. For example, they can only be held responsible if they have been given reasonable time to remedy something like missing signage. However, what qualifies as "reasonable time" can be a bit complicated, so you will want an experienced personal injury attorney by your side to help argue your case if it goes to court.
What Is the Statute of Limitations in South Carolina?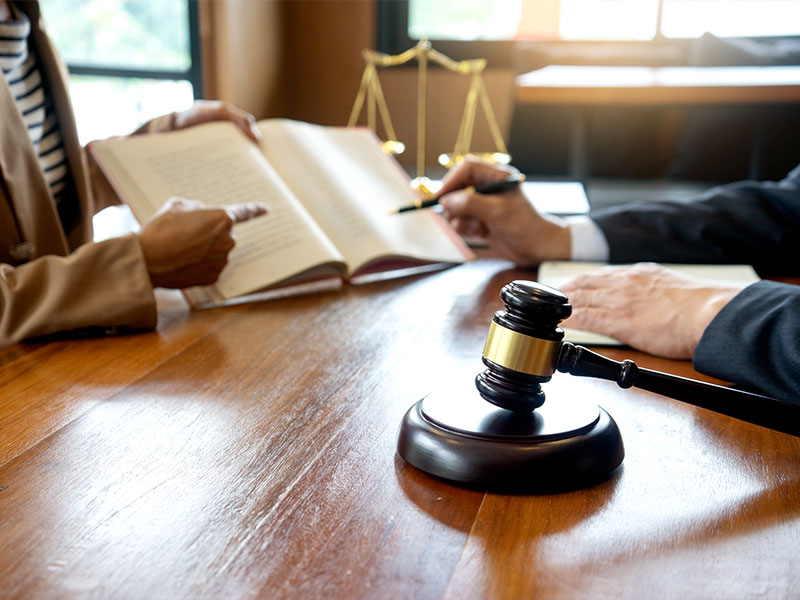 For South Carolina injury claims involving state cars or poorly maintained state roads, you have a two-year statute of limitations. Note that this two-year limit starts from the occurrence of the accident that created any injury victims. These two years are also the limit for injuries caused by the accident. If you are looking to file a claim for property damage, the statute of limitations is even smaller, with just a single year from the date of the accident to file a claim.
Once you file your claim within the allotted period, the SCDOT has limited time to respond. Note that their insurance company can also carry out this response. Either way, the state government has just 180 days to decide regarding the claim and notify you whether it has been paid or denied.
Bring Your Case to Us!
Navigating an accident with a city vehicle can be tough on your own, but the car accident lawyers at HawkLaw will stand by you throughout the entire process. The city and any kind of South Carolina government entity will push back hard on claims that are particularly threatening to them. Still, you may be entitled to damages worth more than they are typically willing to pay. At our law firm, we fight for you, and we fight to win. To request a free consultation* and case evaluation, call our phone number, 888-HAWKLAW, or complete the online contact form to speak with an experienced personal injury lawyer at HawkLaw today.
---