Recent Blog Post
Can You Be Fired For No Reason In South Carolina?
You consider yourself a hard-working employee, yet one day, you may report to work and terminated. If you were fired unexpectedly and wrongfully terminated, you might be feeling angry and confused about what to do next. Times like this can be stressful and challenging, and whether you are receiving workers' comp benefits or not, you may need to take further action. Hawlaw P.A. has aided individuals who have experienced being wrongfully terminated for no reason. If you feel you were wrongfully fired for no reason and wonder if you can get unemployment or worker's comp, the legal team at HawkLaw, P.A. is here to navigate your wrongful termination claim.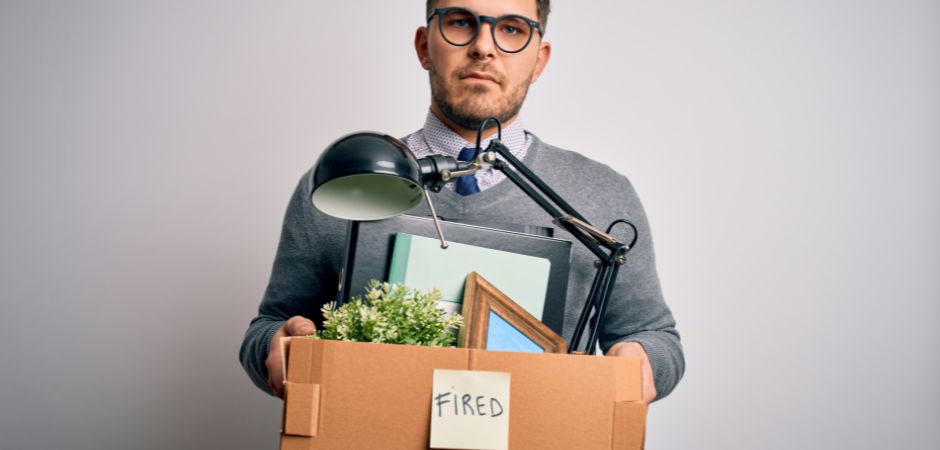 Is South Carolina an At-Will Employment State?
South Carolina is indeed an at-will employment state, which means that an employer can terminate employees at any point with or without legal reason. This ability, however, does not always protect the employer, and suing them for wrongful termination can still occur under certain conditions.
What Qualifies as Wrongful Termination in South Carolina?
While South Carolina is indeed an at-will employment state, there are still several ways an employer can wrongfully terminate an employee. The following qualify as wrongful firing in South Carolina.
Discriminatory Reasons
Employers must avoid terminating employees for discriminatory reasons, including for one's race, gender, age, religion, sexual orientation, disability, or national origin. Discrimination, in whatever form, is an illegal reason for termination.
Consider whether there is the possibility that your termination was the result of a discriminatory factor, such as sexual harassment, and thus have cause for filing a wrongful termination claim. You will need to first file a discrimination complaint with a federal or state agency before suing your employee.
Oral or Written Express or Implied Employment Contract
An employer cannot simply fire an employee that is working under an oral or written express or implied employment contract. Such an oral or written contract will often provide terms of employment, including salary and detailed benefits, and that termination can only result with good cause, providing you with a sense of job security.
If you do work for the employer under such a contract, the employment relationship changes, and you may not fall under the definition of an at-will employee. As a result, you may be able to enforce the provisions of the agreement by going to court.
Refusing to Do Something Illegal
Under labor law, an employer cannot fire employees solely for refusing to do something illegal. Remaining honest in how you perform your job should be rewarded, not punished.
The three things to prove, however, include that you were solely fired for this reason, that your employer ordered you to do something illegal, and that something is defined as a criminal offense.
Filing for Workers' Compensation
Suffering an injury on the job or an occupational illness and filing a subsequent workers' compensation claim is a protected right. As such, an employer cannot fire you in retaliation for filing a workers' compensation claim.
There is, however, a particular situation where your termination may occur due to your inability to work for an extended amount of time. The employer may be unable to guarantee that a job will be available when you do become well enough to return. The important factor here, however, is that your termination was the result of the time away, not your actual injuries or illness.
When termination happens while you are on workers' comp benefits or assigned light duty, consulting with an experienced employment lawyer is essential to determine your rights and available options.
Reporting a Health or Safety Violation
If an employer takes the adverse action of terminating an employee following a health or safety violation reporting, the employee needs to file a complaint directly with OSHA and also take legal action.
Reporting such violations to OSHA cannot be the cause for termination in the state of South Carolina, and retaliation against a whistleblower is illegal.
Can I Receive Workers' Compensation for Wrongful Termination?
To file a workers' comp claim, an employee will need to first experience an injury or illness on the job. When one of these happens, you do have specific legal rights under the SC Workers' Compensation Act.
As such, an employer is prohibited from firing you simply because you file a claim and receive benefits. However, receiving workers' compensation for wrongful termination claims is not a common approach undertaken in South Carolina. Instead of filing workers' comp claims for wrongful termination, an employee should instead file a wrongful termination lawsuit.
What Do I Need to Prove in Order to Win My Case for Wrongful Termination?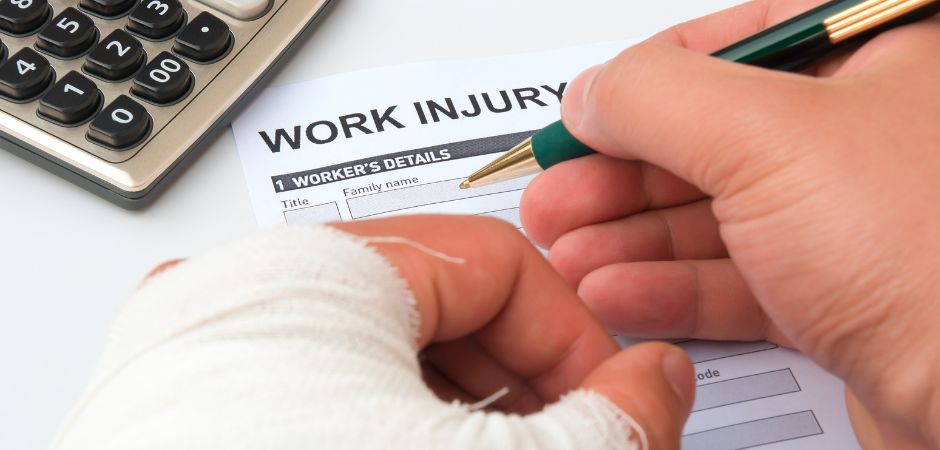 If you feel you were wrongfully fired for no reason, to win a wrongful termination case, you first must prove that your employer's reason for termination was illegal, whether that be motivated by discrimination, breach of contract, retaliation, or the filing of a workers' compensation claim.
Common pieces of evidence to include in a wrongful termination claim include the following.
Supervisor Statements
Provide any supervisor statements, written or oral, pertaining to your employment and the termination.
Emails
Compile emails that mention you or other workers that show the employer may be responsible for discriminatory practices or other illegal actions.
Proof of Supervisor Knowledge Concerning Legally Protected Activities
Provide proof that supervisors knew the terminated employee was engaging in an activity under legal protections, such as the making of a health or safety violation claim with OSHA.
Documentation Showing a History of Similar Terminations
Show evidence that the employer has a history of terminating employees following similar activities, such as the OHSA complaint filing or benefits claim.
In addition, various forms of evidence to back up your wrongful termination claim may appear in personnel records, employment contracts, performance reviews, or witness statements.
What is the Statute of Limitations to File a Wrongful Termination Lawsuit in the State of South Carolina?
The statute of limitations is the maximum timeframe one has to initiate a complaint or file a lawsuit. What this maximum timeframe will be depends on the type of wrongful termination claim.
Discrimination Claims
For discrimination claims, you will have 180 days to file with the Equal Employment Opportunity Commission.
In the state of South Carolina, discrimination is also prohibited, so you have 300 days to file with the South Carolina Human Affairs Commission as well.
Contractual Claims
The state law of South Carolina lays out the time limit for both written and oral contractual claims as three years.
Remedies the Court Will Consider After a Wrongful Termination Claim
If, after filing a lawsuit against your former employer and you win, remedies that may be available to you include the following.
Back Pay
Back pay is calculated as the difference between what your earnings would be if not for termination and any payment received following your firing.
Lost Wages
Lost wages include the pay you would have received had your employer not terminated you, along with proven earned or unpaid wages or overtime. Other compensation withheld by your employer may also be included.
Punitive Damages
Punitive damages refer to the amount an employer must pay due to any egregious actions and are intended as a punishment to the employee so as to deter such behavior going forward.
Pain and Suffering
If the employer acted in a particularly reprehensible way, causing the employee to experience pain and suffering (often referred to as emotional distress), damages for such may be awarded.
Reinstatement of Employment
Upon winning your wrongful termination claim, in some cases, reinstatement of employment may occur. For this to be considered, the terminated employee should request reinstatement in the initial complaint filed in court.
The Benefits of Hiring an Attorney After Wrongful Termination
If you believe you are a victim of being wrongfully fired, consider hiring an attorney as soon as possible. Benefits of doing so include:
    An attorney is already familiar with state and federal laws that apply to employment and wrongful termination.
    A wrongful termination attorney is qualified to meet the needs of the case.
    Your case will undergo a thorough review to determine the best course of action to take.
    Your employment law attorney will assist in the gathering of supporting evidence, which may include termination paperwork, employment agreement, and the employee handbook.
    Your attorney can provide guidance on filing claims with the EEOC and state agencies.
    An attorney experienced in employment matters can calculate damages and fight for the full amount you deserve.
Were You Terminated Unjustly?
If you were unjustly and wrongfully fired by your employer, you need legal advice and representation from a dedicated law firm to help you receive the compensation you deserve. Not only will we keep your interests top of mind, but HawkLaw Fights to Win!
Request a consultation today by calling 888-HAWKLAW or by filling out the contact form on our website.
---