Recent Blog Post
How Old Does a Child Have to Be to Ride on a Motorcycle?
Riding a motorcycle is a beautiful experience that you might want to share with your child at some point. When you do, you need to keep in mind that a child will require extra rules that you, as the adult, will have to monitor and enforce in order to provide for their safety. Continue reading to see what safety precautions you should take. If you do find yourself and a loved one involved in an accident, contact the experienced motorcycle accident attorneys at HawkLaw, P.A. for help.
What is the Youngest Age for a Motorcycle Passenger in South Carolina?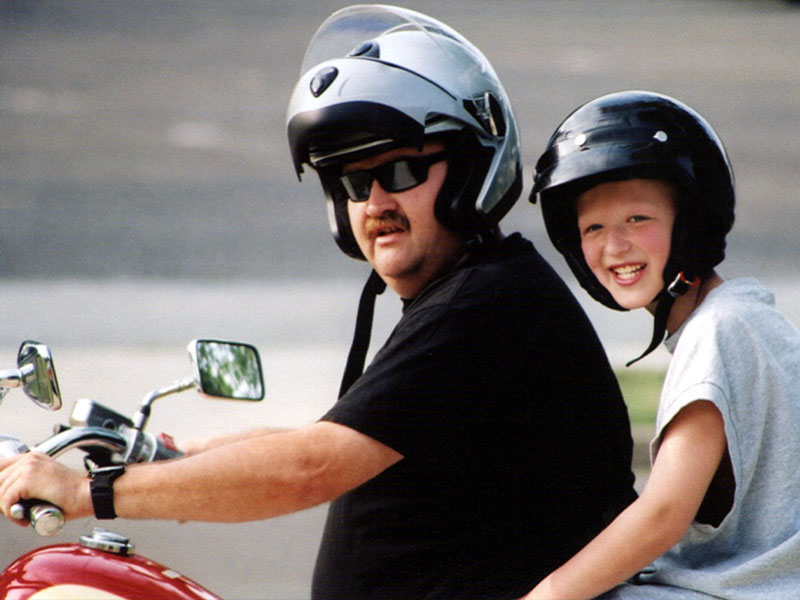 When it comes to the youngest age limit for a motorcycle passenger, the laws of each state can differ. For example, in Arkansas, passengers must be at least eight years old, at least seven in Hawaii, and at least five in Louisiana. In South Carolina, however, there is no legal minimum age requirement for motorcycle passengers, and much will depend on your own judgment as to whether they should be on the back of a motorcycle with you.
Yet, even so, there are rules for children seven and under when riding as a passenger on a motorcycle. Whenever you and the child are on the public streets or state highways in South Carolina, you are legally required to provide a child passenger restraint system and secure that child in specific ways based on their particular age and weight. These ways include:
   

Birth to one year old, and weighing less than 20 pounds: requires a rear-facing safety seat meeting the standards devised by the National Highway Traffic Safety Administration (NHTSA).

   

One year of age but less than seven, and weighing between 20 pounds and less than 40: requires a forward-facing child safety seat meeting the

motor vehicle

standards set forth by the NHTSA.

   

One year of age but less than seven, and weighing 40 pounds and not more than 80: requires securing in a belt-positioning booster seat (with both shoulder and lap belts) meeting NHTSA standards.

   

One year of age but less than seven

years of age

and weighing in excess of 80 pounds: requires restraining with adult safety belt.
There is no height requirement in South Carolina for motorcycle passengers like there is in the state of California, for example. It is all based on passenger age and weight. The motorcycle driver will need to have a valid DMV-issued motorcycle license, which requires a skills test on a training course and not just a learner's permit.
How to Prepare a Child Before Riding a Motorcycle
One of the ways to keep your child safe while riding as a passenger on a motorcycle is to prepare them beforehand and instill in them the importance of safety measures at all times. Start by explaining that they must remain calm, not move around on the seat, and hold on to the driver for the duration of the ride. 
Also, show them the foot pegs and instruct them to always keep their feet on these and avoid letting their legs get near the muffler. Both foot pegs and driver footrests are required under SC law. Another way to prepare a child for motorcycle riding is to obtain the proper safety gear for them to wear and let them get used to it before the first ride.
Are There Any Age Restrictions for a Passenger Sidecar for Motorcycles in South Carolina?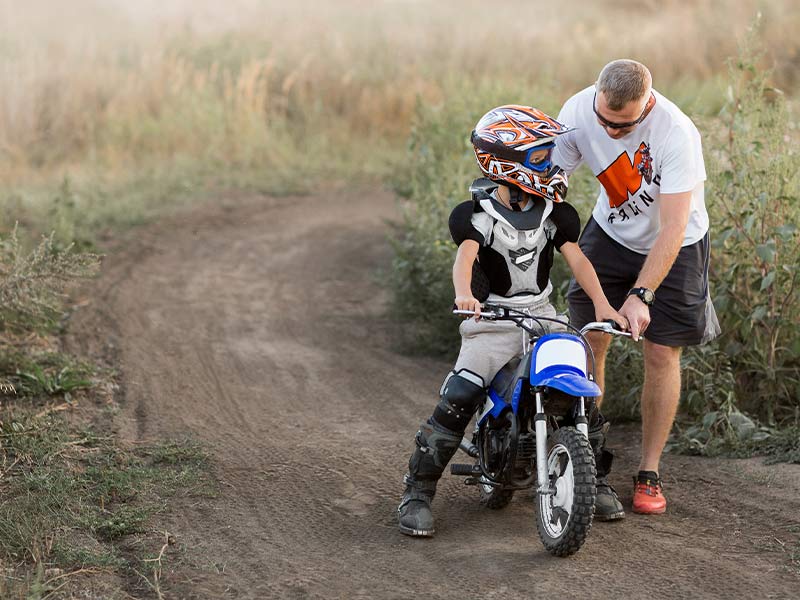 Sidecars for carrying passengers can be fun for little ones and provide more space as well. The same restrictions for minimum age in South Carolina apply to motorcycle passengers in sidecars. While there is no age restriction, you still must use the proper restraint system and securing mechanism for the particular age and weight of the child.
Are Sidecars Dangerous?
Motorcyclists, in general, are more prone to fatalities than passenger vehicles, according to the Insurance Information Institute. Fatality rates in 2019 alone were 29 times higher for motorcyclists than those in cars and trucks. Often such accidents occur due to the fault of the motorcyclist, such as by lane-splitting, or caused by a careless driver of a motor vehicle.
When it comes to riding in a sidecar, however, there simply is not enough data collected by the Department of Transportation (DOT) to show how dangerous they are and how many fatalities resulted from an accident in one, regardless of any age restriction.
Sidecars can provide more stability to a motorcycle, spreading the full weight out over three wheels instead of the regular two. Yet, with this improvement in stability, you also lose some maneuverability of the motorcycle and may even hinder braking times.
If you do have a sidecar and plan to let a child ride in it, drive carefully, avoid making sharp turns, use turn signals, and do your best to plan for stops.
What Equipment Must You Wear While Riding a Motorcycle in SC?
The equipment you are required to wear while riding a motorcycle depends on the particular state. In South Carolina, the one specific requirement for anyone under twenty-one is that they must wear a helmet when operating or acting as a passenger on a motorcycle. That means you will need to prepare a child with a well-fitting motorcycle helmet before even considering letting them ride.
In addition, helmet laws specify that it must be of a type that is approved by the state's Department of Public Safety and include either a chin or neck strap. The Department maintains a list of each approved helmet meeting all specifications, so start there when choosing one for your child.
Motorcycle riders that are the operator and under age 21 (with a valid driver's license) must also wear an approved face shield or goggles if there is no windscreen above the handlebars. These, too, must meet the specifications of the Department of Public Safety.
While not required, it helps to consider dressing the child in riding gear that can serve as a protective layer, much like that of the motorcycle driver, should an accident occur. This gear may be made of leather or thick denim and should cover all parts of the body. Add riding boots and even gloves to help protect them even more.
Have You or a Loved One Been Injured in a Motorcycle Accident?
While sharing a ride on a motorcycle with a child can be a thrilling experience, you must also keep in mind that there are larger vehicles on the road with you. Even if you both wear helmets, danger still exists.
If you or your loved one suffers an injury in a motorcycle accident, the first step is to obtain the medical care and treatment you need. Following this, it will be beneficial to contact a South Carolina motorcycle accident lawyer for legal advice.
An attorney knowledgeable in motorcycle law will review your case, compile evidence, and speak with the insurance company on your behalf. Insurance companies are notorious for offering low settlements, and an attorney can help you avoid falling for their tactics and instead obtain a fair amount for you and your family. They can also take it one step further, if necessary, by filing a personal injury or wrongful death lawsuit.
Make Sure Minors Are Riding Safely!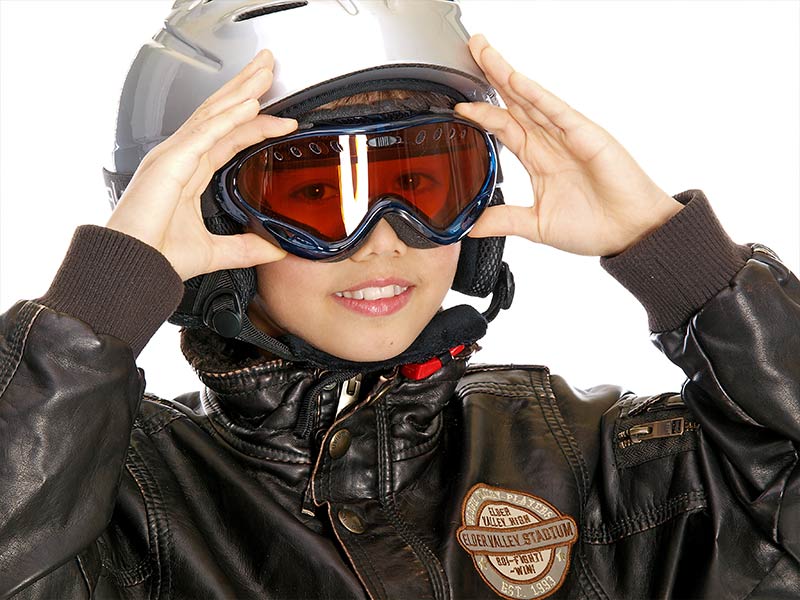 While you may want children to experience the joy of motorcycle riding, you also need to keep them safe. By equipping them with helmets and motorcycle safety restraints as outlined in South Carolina state law, you can make the experience one to remember. Yet, accidents can happen, either on state highways or on your local roadway. If one does happen to you or your loved one, contact the law firm of HawkLaw today by calling 888-HAWKLAW or submitting the online contact form to schedule a free consultation.
---