South Carolina
Car Accident FAQ
HawkLaw Fights to Get You the Money You Deserve!

4.8 Average on Google
South Carolina Car Accident FAQ
In 2020, there was a traffic collision in South Carolina every 4.3 minutes. A car accident can leave you suffering financially, emotionally, and physically. You deserve compensation when someone seriously injures you, but now you may be stuck, struggling to get the full amount you deserve.
If you're preparing your auto crash claim, you need answers to complex questions as soon as possible. Read on to learn the answers to some commonly asked South Carolina car accident questions. If you need help with your car accident case, call us at 888-HAWKLAW or fill out our online contact form to speak with an experienced personal injury lawyer at HawkLaw today.
What Should I Do Immediately After a Car Accident in South Carolina?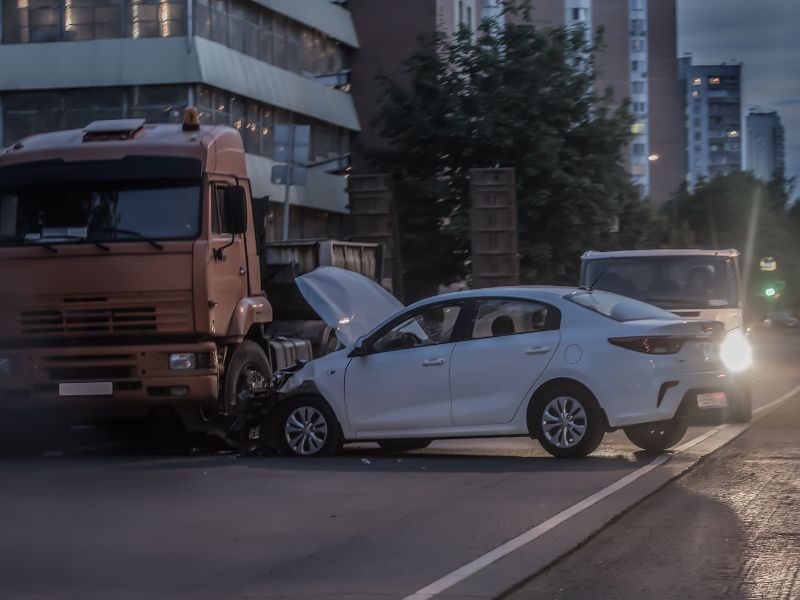 Check for injuries. You, your passengers, the other driver, their passengers, and any involved pedestrians should be checked for accident injuries. Call for medical assistance and first responders right away. Never think that if you feel fine, you do not need medical attention. All motor vehicle accident victims should get medical attention.
Move out of danger. If you can, move your car to the shoulder of the road. If you cannot, move yourself out of the way of traffic. Getting out of the way can prevent worse accidents caused by a chain reaction when other vehicles approach.
Call the police. Often, when you call first responders, the police will be first on the scene. If they are not, request a police presence. Police can also call for emergency medical services for anyone who needs it, and they will create a record of the incident. If the accident is particularly minor, the police may not come, but you can still file a police report and request a copy for your records. The police report is an essential tool for proving fault.
Collect information and evidence. Get the other driver's insurance company, their name, their contact information, and their license plate number. Get the contact information of any witnesses. Take pictures of the scene, including damage to vehicles, injuries, and property damage.
Watch what you say. Never apologize for anything at the scene. Saying "I'm sorry" in any way can be used to imply that you accept fault at least partly for the accident. This can cause trouble down the road. Also, do not reveal personal details beyond your name, contact information, and insurance provider. Do not tell the other party what kind of coverage you have or give any details like your Social Security number.
Call your auto insurance company. Report the accident to your insurance company as soon as possible. Do not editorialize or try to tell your side of the story. Simply give them the facts of what happened so you can get the insurance claims process started.
Call a South Carolina car accident law firm. An experienced personal injury attorney at a qualified auto accident law firm can help by communicating with all the necessary parties in your injury case, including the insurance adjuster. They can advise you on the likely outcome of your claim, make sure you meet the deadlines for filing, and handle negotiations for your settlement offer. If necessary, they can represent you in court.
Report your accident to the DMV. If your accident results in injury, death, or more than $1,000 in property damage, you are required under South Carolina law to report the accident to the South Carolina Department of Motor Vehicles within 15 days of the accident.
What Records Should I Keep of My Accident?
You should keep any and all records that are, no matter how loosely, associated with the accident. These include photos of the accident scene, photos of your injuries, police reports and insurance claims, pay stubs and bank statements that show proof of lost wages, medical bills, medical care and medical treatment documentation, motor vehicle repair bills, rental car bills, receipts of any and all expenses resulting from the accident, such as those for necessary in-home replacement services, and even journals of how your injury has affected you. All of these can have an impact on your personal injury claim and your fair settlement.
If you are in a car accident in South Carolina, whether you are in Columbia, Charleston, Greenville, or beyond, the auto accident lawyers at HawkLaw are ready to help with legal advice and representation. Our law firm has years of experience representing motorists in car accident claims, and we are pleased to offer a free case evaluation.* Our law firm works on contingency, so if we do not win your case, you owe us no attorney's fees.* See our disclaimer and call us today at 888-HAWKLAW, or use our online contact form to schedule your case review.
What Are the Most Common Causes of Car Accidents in South Carolina?
Many different factors can play into a car accident. Some of the most common causes include:
Distracted driving
Impaired driving
Drowsy driving
Reckless driving
Aggressive driving
Vehicle defects
Poor road conditions
Do I Have to Report My Accident to the Police?
Under South Carolina Law, if your car accident results in injury, death, or more than $1,000 in property damage, you must report the accident to law enforcement. If none of the above apply, you do not have to report the accident. It can, however, still be a good idea to call the police to the scene and file a police report. Some injuries can take weeks to show symptoms, and your police report can be a tool should you need to file a personal injury claim.
How Do I Report My Car Accident?
South Carolina offers two ways to report an accident. The motorist can call 911 or the local non-emergency line to report the accident to the police. This will bring help to the scene and create a police report that can be a useful tool for informational purposes in future investigations.
Alternatively, the motorist can report the accident to the South Carolina DMV by completing Form-309, the Traffic Collision Report Form, and mailing it to the DMV within 15 days of the accident.
How Is Fault Determined in South Carolina Car Accidents?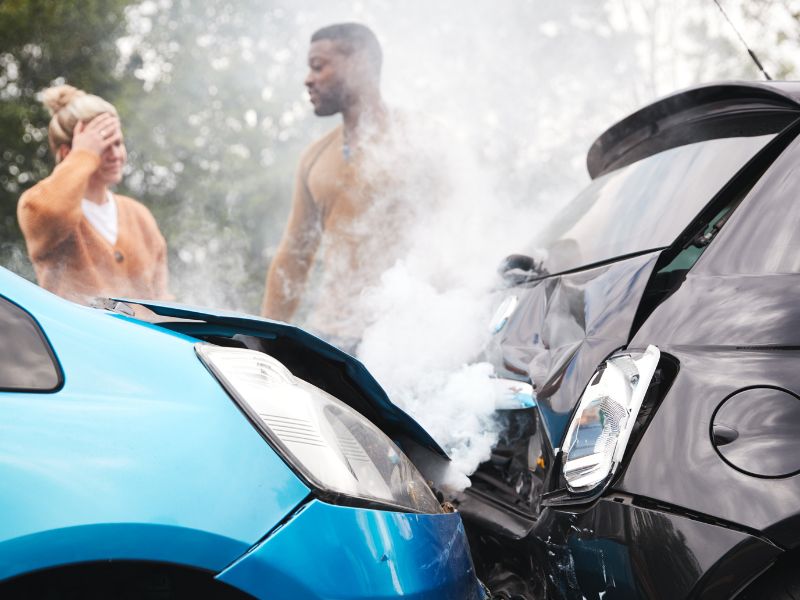 South Carolina is a fault-based state. This means your accident injury claim will be paid by the insurance coverage of the at-fault driver. You file your claim with the insurance provider of the driver who caused the accident.
Negligence is the heart of these types of cases. Negligence means that the other driver acted in an irresponsible, reckless, or deliberately malicious manner that violated their duty of care to operate their vehicle safely and responsibly. It also means that their violation led in some way to the accident and that you got hurt in the accident.
Furthermore, South Carolina has modified comparative negligence. This means that your claim can be reduced by the percentage of fault that you hold.
I Think I Was Partly Responsible for My Car Accident. Can I Still File a Claim?
If possible, it's best to avoid all accusations that you were at fault for your claim to any degree. This is because South Carolina has comparative negligence laws, which means that if you are any percentage at fault for the accident, your claim could be reduced by that amount.
For example, if a truck driver hit you while you were on the phone, you might be found partially responsible for the accident because you were distracted. If you are found 10 percent at fault, your compensation may be reduced to only 90 percent of the original amount.
Further, if you are 51 percent or more responsible, you can be barred from collecting compensation at all. This is why it is important to have help from an experienced South Carolina personal injury law firm.
What Should I Do if the Other Driver Doesn't Have Insurance or Is Underinsured?
The insurance policy of the at-fault driver will likely pay all the damages that you or your passengers incur during the accident, but the payout will only be up to the insurance policy liability limits. If you have underinsured motorist coverage, your policy will cover amounts in excess of the underinsured motorist's policy limit.
South Carolina also requires drivers to carry uninsured motorist coverage. If you are hit by an uninsured driver or a hit-and-run driver, your uninsured motorist coverage pays you directly.
How Long Do You Have to Report an Auto Accident to Insurance in South Carolina?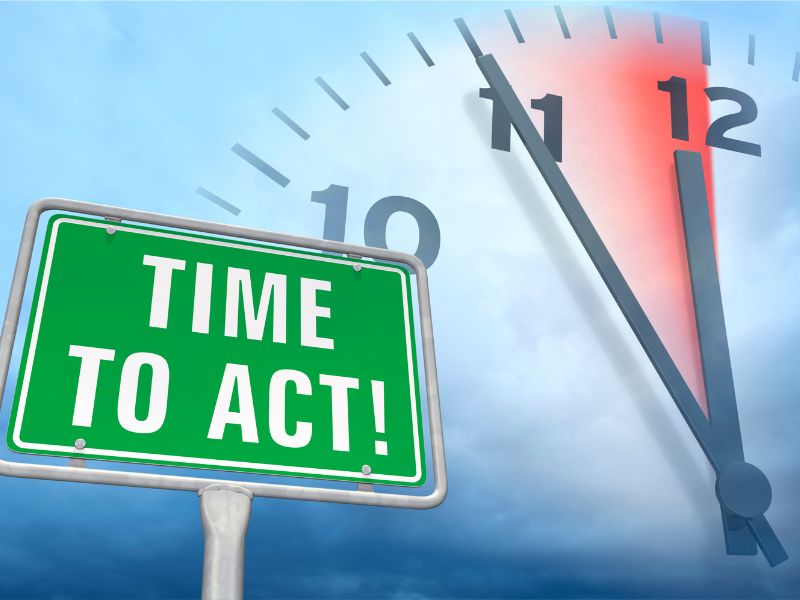 You have up to 15 days from the date of the incident to file a report with your insurance provider.
What Should I Do if the Insurance Company Denies My Car Accident Claim in South Carolina?
If you are denied by the at-fault driver's insurance company, you can sue the driver directly. If your own insurance company denies your claim, you can file an appeal, sue for breach of contract, or sue for insurance bad faith. Which option is best depends on the specifics of your case. A knowledgeable car accident attorney can advise you on the options that are most likely to result in fair compensation, and they can represent you in your personal injury case.
What Kind of Financial Compensation am I Entitled to After an Accident?
Damages come in two forms: economic and non-economic damages. Economic damages represent the financial costs of the accident. These include medical expenses, lost wages, and damage to your car. Non-economic damages are harder to calculate. They include pain and suffering and loss of quality of life. An experienced and knowledgeable South Carolina car accident attorney can argue for the maximum value for your fair settlement.
What Is the Statute of Limitations to File a Car Accident Lawsuit in South Carolina?
After your accident, you'll need to act as soon as possible to get your full compensation. For the typical car accident in South Carolina, you'll only have three years to file a claim. However, you may have as little as two years for an accident involving a government entity. While that may seem like plenty of time, a claim can be overwhelming, so you may need to act fast and seek help.
How Long Will My South Carolina Car Wreck Claim Take?
The time it takes for your claim to be resolved will depend on several factors. For example, a multiple-car accident may be more complex. If you are suing a parts manufacturer, it may take longer to gather evidence than for a more straightforward auto collision.
However, your attorney should take the necessary time to get the compensation you deserve. While many cases can be settled out of court or completed within a few weeks or months, we'll keep fighting until you hopefully get your total compensation.
When Should I Hire a South Carolina Car Accident Attorney?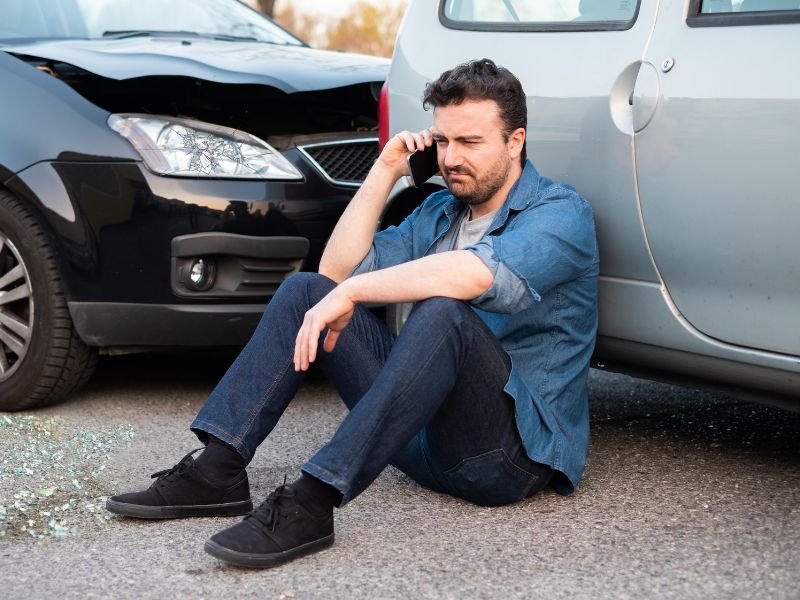 You should contact a South Carolina auto accident attorney immediately after your auto accident. The right attorney can help you in many ways. They can help collect evidence, file your claim with the insurance company, negotiate your settlement, and take on the hard fight for fair and full compensation while you focus on recovering from your accident. Whether you, or a loved one, are fighting a debilitating injury, or you have lost a loved one to wrongful death, the right attorney is your best ally when you need them the most.
We'll Fight for the Results You Need
When you're injured in a car crash, you need compensation to recover, but receiving that compensation can be complicated and overwhelming. Fortunately, the Charleston, Columbia, Greenville, and Spartanburg car crash lawyers at HawkLaw can help you through your claim. We understand how difficult an auto accident claim can be, so we'll fight to protect the compensation you need and get answers to your questions.
If you're struggling with tough questions, reach out for a free consultation* with one of our South Carolina car accident lawyers. We'll discuss your claim and help you seek the compensation you deserve. When you're ready to begin, call us at 1-888-HAWKLAW (429-5529) or complete the online form below.