Recent Blog Post
Hit By an Unlicensed Driver? Here's What to Do.
Did you know that drivers without a valid license are responsible for 20% of car accidents, according to a AAA Foundation study? A large number of these unlicensed motorists are those who have had their licenses suspended or revoked. Unsurprisingly, these unlicensed drivers are more likely to cause car accident fatalities than those with valid licenses. After all, one does not generally lose their license unless they have proven themselves a danger to others.
However, the problem comes when their victims seek compensation for their injuries. Unlicensed drivers often do not have valid insurance coverage, so insurance companies will go out of their way to avoid paying any claim. Even your own insurance company may try to get out of payment. If you are in a car accident with an unlicensed driver, call the personal injury lawyers at the law firm of HawkLaw, P.A. to fight for your compensation. HawkLaw Fights to Win!
The Seven Types of Unlicensed Drivers You Will Encounter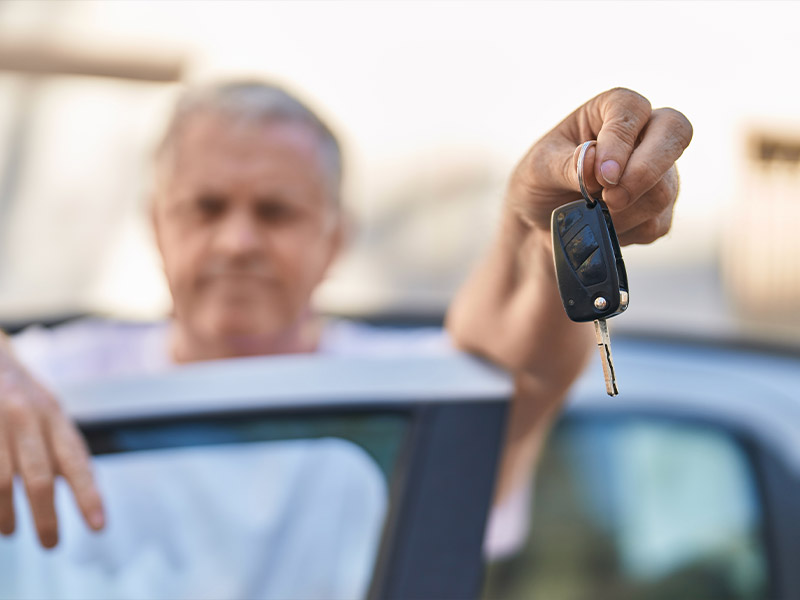 Drivers get their licenses revoked for many reasons, and some people on the road never had a license. For the most part, unlicensed drivers  can be divided into seven different categories. These include:
Drivers with revoked or suspended licenses, such as after committing a DUI.
Teenagers
Elderly drivers
People with disabilities
Immigrants
People who did not maintain their automobile insurance
Convicted criminals
What To Do After a Crash With an Unlicensed Driver
After a crash with an unlicensed driver, it is essential to take the proper steps. Stay calm and get to safety. If you can get the vehicles off the side of the road, do so. Take whatever steps possible to avoid things getting worse.
Next, call 911 to get first responders on the scene. This will accomplish two things. First, it enables everyone on-site to receive medical treatment. Be sure everyone, including you, gets attention, even if you do not feel hurt. Second, file a police report. This report will be a vital touchstone for you moving forward.
Next, gather evidence. Take photos, make notes, draw diagrams, get witnesses' contact information, and exchange information with the other driver. When you get home, contact your insurance to report the accident and begin your insurance claim. Finally, and most importantly, contact a South Carolina car accident attorney. This last step might be the most important call you make. Check out our disclaimer and contact HawkLaw at 1-888-HAWKLAW or use our online contact form to ask about a free consultation* today.
In an Accident with an Unlicensed Driver in South Carolina? Here are Three Things to Know
1. South Carolina Is an At-Fault State
In fault-based states, the at-fault driver, or the driver responsible for the car crash, covers resulting injuries and property damage. The at-fault driver's insurance typically pays these damages. You may be eligible to collect compensation for your medical bills, including doctor's visits, medications, procedures, in-home care, and travel to and from medical appointments. You may also be compensated for any lost wages and potential loss of future compensation.
Pain and suffering may also be part of your accident claim. This refers to non-economic damages like physical pain, loss of enjoyment of life, PTSD, emotional trauma, consortium loss, discomfort, and other invisible injuries. Finally, property damage covers the loss of your car and valuables within it that may have been destroyed or damaged.
2. The Uninsured Motorist Is Not Considered Automatically At-Fault for the Accident
Just because someone does not have insurance coverage, this does not automatically mean they are the at-fault driver. To prove fault in South Carolina, several factors must be in play. First, one of the drivers must violate a duty of care to other drivers. Every motor vehicle operator on the road has this duty of care to operate their vehicle responsibly, to consider traffic safety, abide by speed limits, drive appropriately for road conditions, and generally not put others in danger.
Second, this violation of duty must have led directly or proximately to the accident.
Finally, you must show that your injuries and damages resulted from the accident. South Carolina also uses a concept of modified comparative negligence. In this doctrine, if you have any fault for the accident, your award will be reduced by a like amount. Further, if you are more than 50% at fault, you cannot collect damages at all.
3. South Carolina Drivers Must Purchase Uninsured Motorist Coverage
Uninsured motorist coverage is a type of auto insurance policy that covers the injuries of accident victims if the other driver does not have car insurance at all. It is also sometimes called UM insurance. It kicks in if you are the victim of a hit-and-run. It is divided into two types, including bodily injury coverage and property damage coverage. In South Carolina, all motor vehicle operators must carry uninsured motorist coverage and liability insurance.
Who Is Liable in a Crash With an Unlicensed Driver?
Whether both drivers have a valid driver's license is not always a factor in determining the at-fault driver. The process for determining liability in an accident is the same as above: a driver must violate their duty of care, this violation must lead to the accident, your injuries must arise as a result of the accident, and you must show actual damages.
What Happens If I am in a Hit and Run With an Uninsured Driver?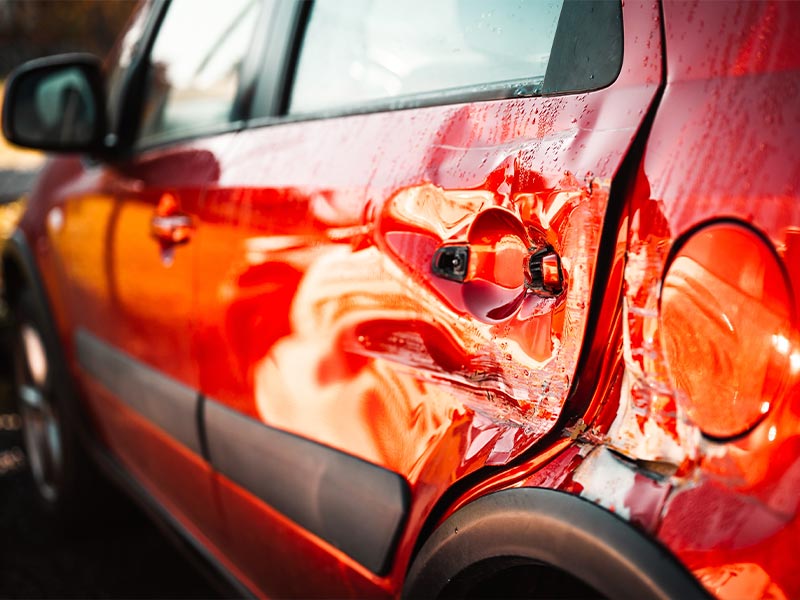 According to the AAA, half of the unlicensed drivers involved in vehicle accidents will attempt to flee the scene. If that happens, try to get the license plate number of the car and any detailed description of the vehicle you can. Leaving the scene of an accident in South Carolina is a crime that can range from a misdemeanor to a felony.
Dash cams are growing in popularity for good reason. Dash cam footage can be of great help in pursuing an injury claim. They can also help to catch things like license plate numbers and footage of the vehicle that performed a hit-and-run. South Carolina's video consent laws only require one person's consent for a recording to be legal. Since you are aware that you are being recorded, your dash cam is legal evidence.
Regardless, your uninsured motorist coverage should kick in to cover your damages. However, even your own insurance company will often go to great lengths to avoid paying any damages in an injury case.
This is why it is so important to have experienced personal injury lawyers in your corner. The right car accident lawyer can provide legal advice and protect your rights while fighting for the compensation you deserve for your impairments and injuries, medical bills, and pain and suffering.
Can I Sue an Uninsured Motorist After a Car Accident?
You can sue the at-fault driver regardless of whether they are uninsured or unlicensed. Even if they do not have insurance, they are still financially liable for the damages they cause you. In many cases, however, the at-fault driver may not have assets. This is why uninsured motorist coverage is important. It protects you if the other driver cannot pay damages. Unfortunately, you may still have to fight for your right to get the compensation you deserve.
Protect Yourself From the Most Dangerous Drivers
Unlicensed drivers are some of the most dangerous drivers on the road. Many may also be uninsured since having a license is part and parcel of the requirements to maintain the vast majority of insurance policies. If you are in an accident with a driver who has a revoked license or never had a license, or a driver without car insurance, the experienced attorneys at HawkLaw can fight for you. Reach out and ask us about a free case evaluation and legal advice.* Get in touch by calling 888-HAWKLAW or fill out our online contact form to speak with a member of our legal team today.
---